Every month we have new homes for sale or rent in the Maresme. The real estate market does not stop and those of us who live in this region think about the revaluation of our houses with the passage of time and, perhaps, to buy or rent another house better, but that is close to ours.
Abroad the interest is increasing. Citizens of all countries choose Maresme as an ideal place for luxury real estate investments and recognize the region as one of the richest and best quality of life in Europe.
Do you want to live in the Maresme? Meet new houses in the Maresme that you can buy or rent!
In this post we want to present you the houses for rent and sale news, houses are for rent and sale, and that may be of your interest, either by its location, for its price or because it is the house of dreams.
These houses are located in towns such as Alella, Cabrera de Mar, Cabrils, Masnou, Teià, and Vilassar de Dalt.
If you want more information to buy or rent houses in the Maresme consult our WEB.
Designer House in Alella for rent or sale
C-382
Rent: 6.000 €
Sale: 2.200.000 €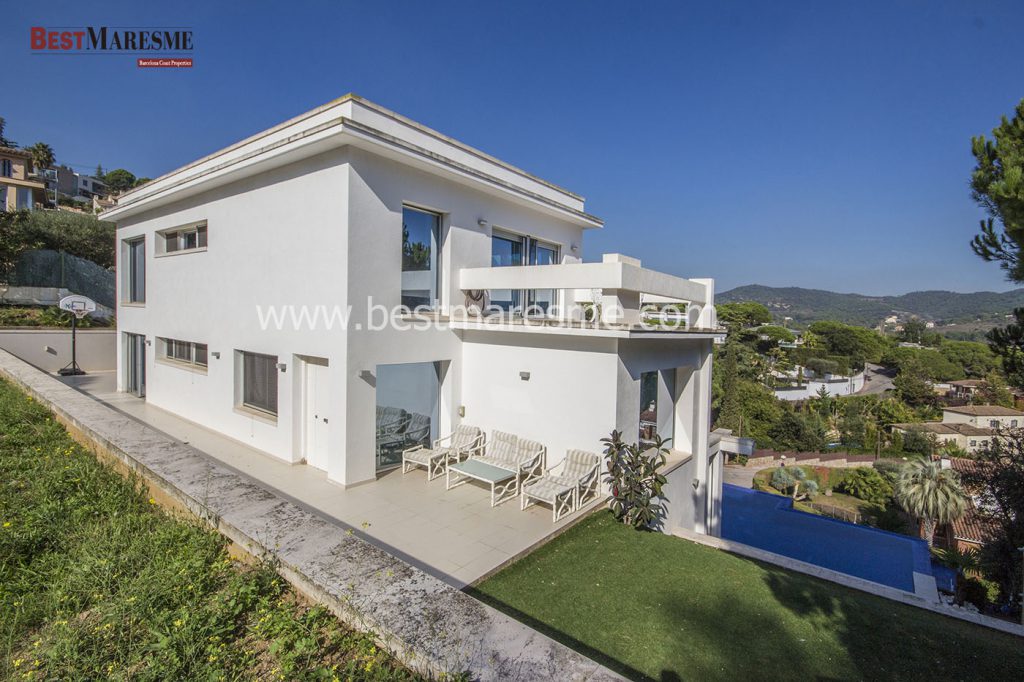 Fantastic 600m2 house for sale or rent, is located in the heart of the prestigious village of Alella. Built in 2007 using modern high-quality finishes in a 1500m2 plot, distributed over 4 floors. It has large glass windows (blue glass sun protection), armored, mosquito net screen and a large leisure area with two swimming pools (indoor and outdoor).
This house for sale or rent in Alella, is located only 20km from the city of Barcelona and 10 minutes away from the beach.
Art in Cabrera de Mar.
C-523
Rent: 2.950 €
Sale: 990.000 €
Art designed to blend in with the landscape, sustainable materials, hand-baked clay, natural wood.. . A modern house for sale or for rent with tourist license, respectful with the environment and faithful to the Mediterranean tradition; its location close to center of Cabrera de Mar and at the same time surrounded by vegetation and privacy, enjoys a magnificent views.
The light fills every corner of this house, which enters through large windows which reflect the wide Mediterranean vegetation of its large plot.
Luxury Landscaped House in Cabrils
C-237
Rent: 4.900 €
Sale: 1.590.000 €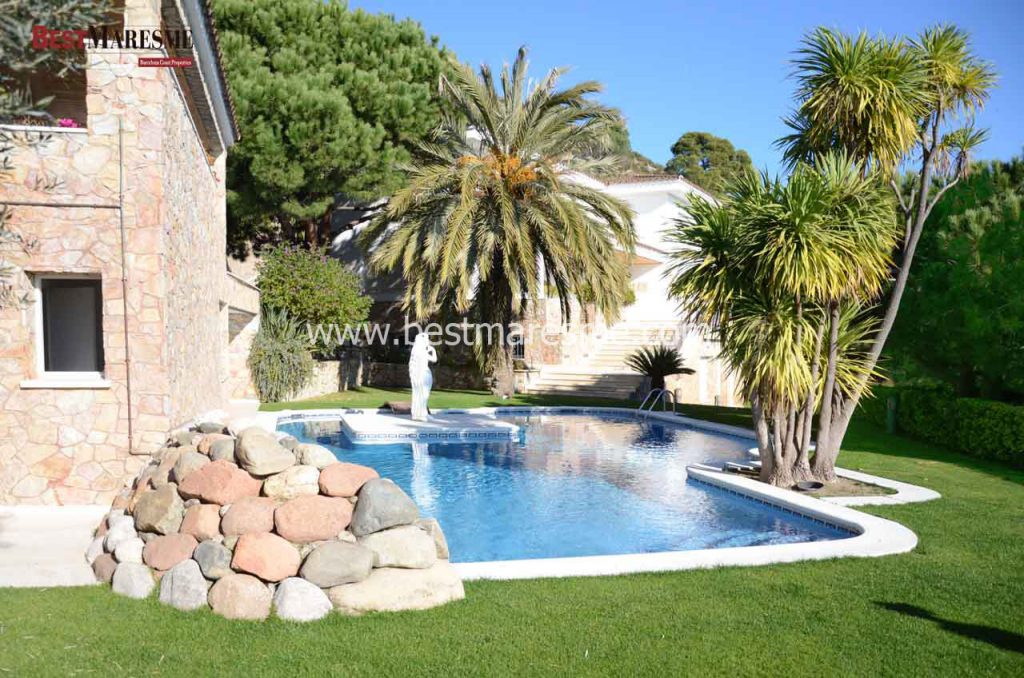 Luxury house in Cabrils for sale or rent (with tourist license), town located in the Maresme area, at the Barcelona Coast.
Spectacular views to the sea and the skyline of Barcelona, ​​a south orientation brings light throughout the day. Large fully landscaped plot of 1.553 m2 and outbuilding of 540 sqm in the pool area, spread over two floors plus semi-basement having direct exit to the garden.
Very quiet area. To enjoy the Maresme weather all year round and only 20 minutes away from Barcelona city.
TOURIST LICENSE, being able to focus the house on this activity.
Mansion center in El Masnou
C-120
Rent: 6.300 €
Sale: 1.500.000 €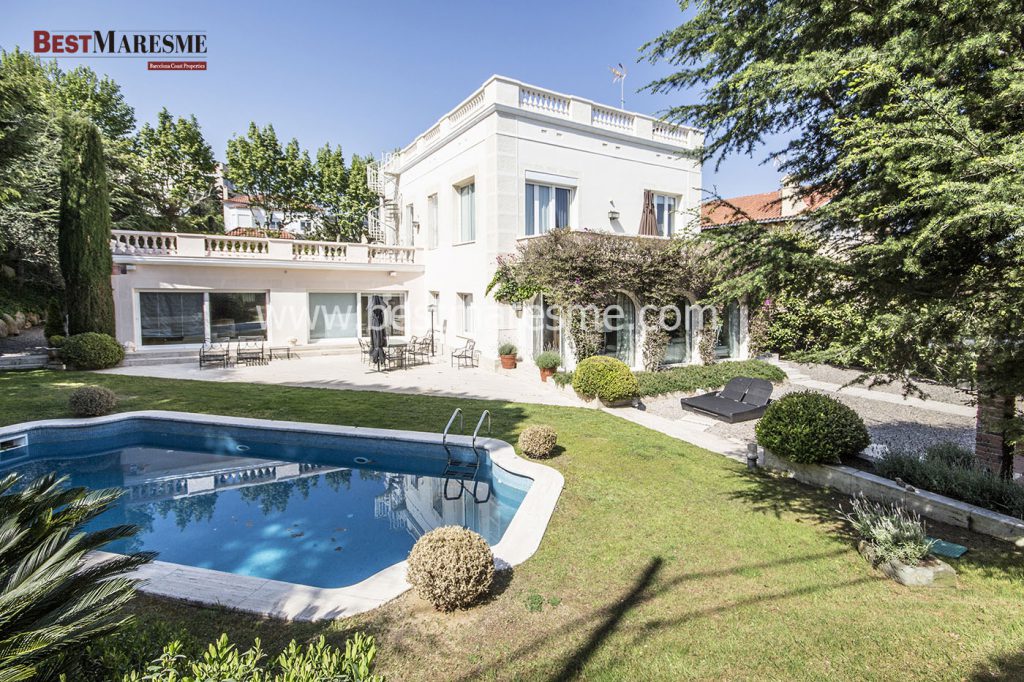 In one of the most elegant streets of the seaside of the village El Masnou, is located this magnificent property of the last century to rent or sale, it has been fully restored with exquisite taste respecting its architecture of origin and adapting it till nowadays. Simple and elegant style, you can feel and breathe the freshness immersed in the greenery visibly noticed indoors, the plants that surround the house are bougainvillea and ancient trees that help keep its privacy.
The beach are at 5-minute walk as well as the train station that communicates directly to the city center of Barcelona.
¿Looking for a luxury house in Barcelona area?
At BestMaresme we have a great offer in the most exclusive areas of the Maresme. We are experts in luxury properties in towns such as Cabrils, Premia de Dalt, Vilassar de Dalt or Llavaneres. Are you looking for a luxury house to buy or rent in the Costa de Barcelona? Visit us or contact us.

Send us a WthasApp

Call us
Spectacular Mediterranean house, Teia
C-635
Rent: 6.500 €
Sale: 2.800.000 €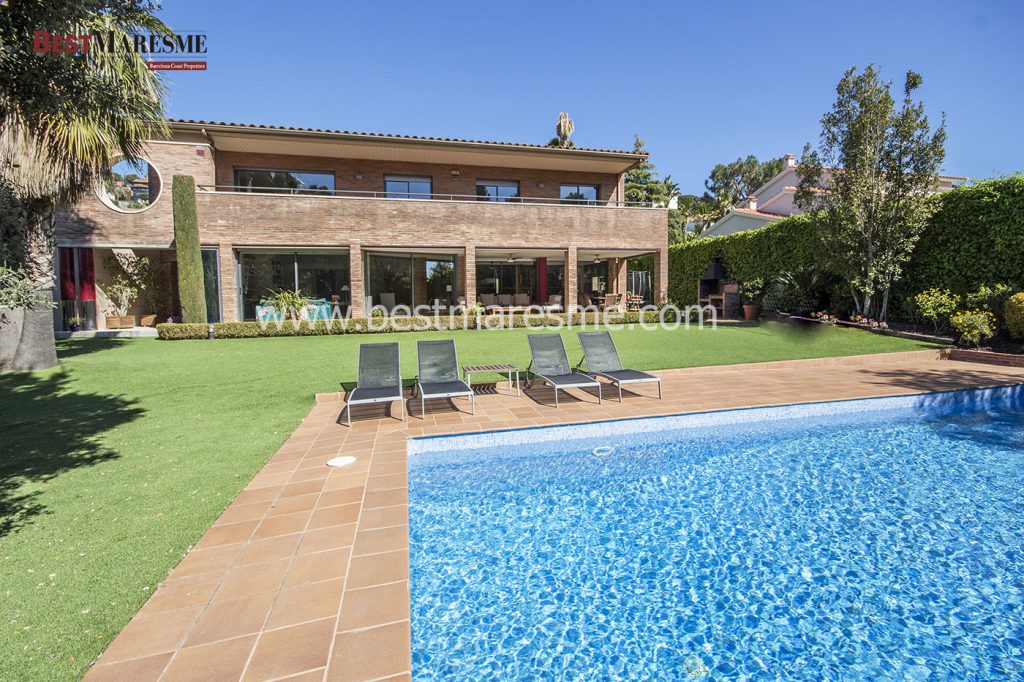 Spectacular Mediterranean style house, for sale or for rent, Teià (Barcelona).
With an unbeatable location, in residential area with private security 24 hours a day, very private and with spectacular mountain views, wide spaces and brightness.
The house is located 10 minutes from the International School, next to the Barcelona Tennis Club and Pich & Putt, well connected with transport and shops nearby.
classic style villa in the town center of Teià
C-401
Rent: 3.200 €
Sale: 1.200.000 €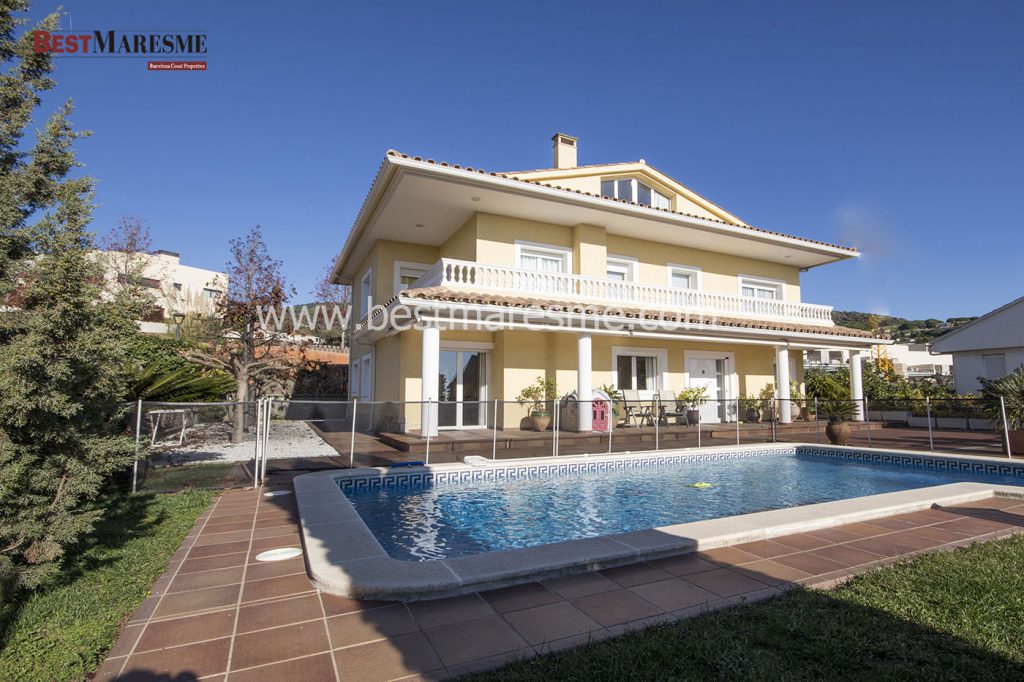 Luxurious classic style villa for sale or rent in the town center of Teià, built in 2001, a 400m2 surface constructed area on a 580m2 plot.
Teià is a charming village in the Maresme region, at the foot of the Coastal Mountain, it also has a tennis club and pitch & putt. It is located at a short distance from the beach and having excellent connections by highway or public transport to the city of Barcelona and the Costa Brava.
 Classic style house for sale! Vilassar de Dalt
C-574
Rent: 2.900 €
Sale: 795.000 €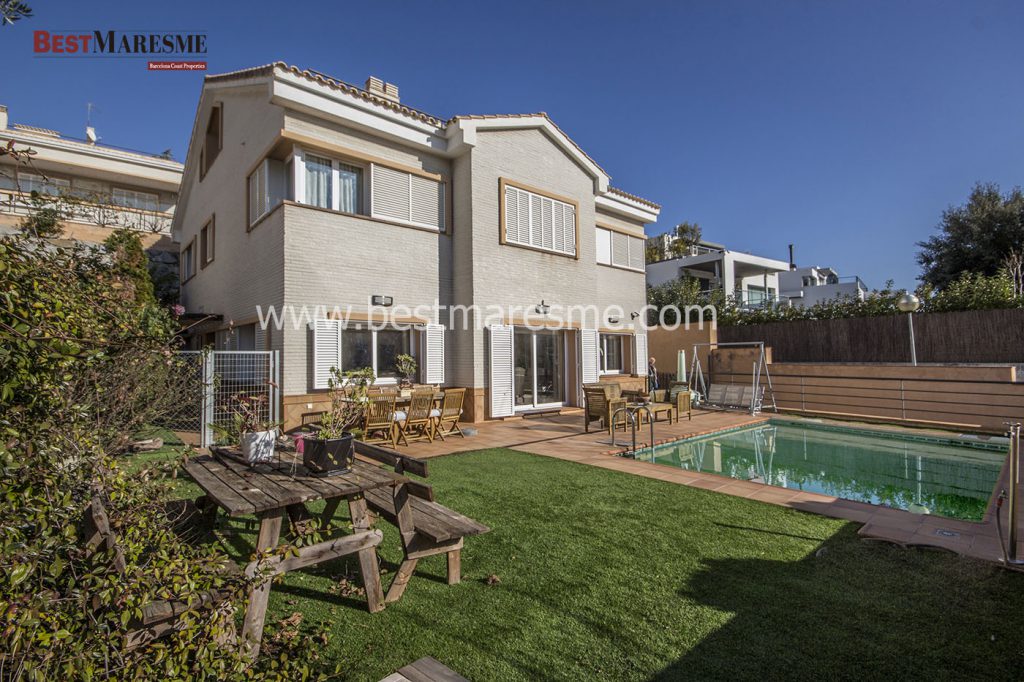 Magnificent classic house for sale or rent with unbeatable location respect to Vilassar de Dalt. In one of the most cool areas of Vilassar de Dalt we find this noble house for sale built in 2004 on a plot of more than 500 m2 and with an area of approximately 423 m2 on two floors plus loft.
An authentic jewel, for those who want to get the best out of their investment in the most sought-after neighborhood of Vilassar de Dalt, just 20 minutes from the center of Barcelona and 15 minutes from Roca Village.