Canet de Mar, Sant Andreu de Llavaneres, Mataró, Sant Pol de Mar, Teià, Dosrius, Alella, Sant Vicenç de Montalt, Arenys de Mar and Caldes d'Estrac host the Poesia i + festival until July 11. Recitals, concerts and exhibitions will once again inspire Maresme region and fill it with good vibes.
After two years of pandemic, the exhausted planet and nearly five months of war in Europe, poetry is more necessary than ever. The organizers of the festival are clear about it: "in these years we have built a community, we have broadened the horizons of poetry and we have managed to get many people from the region to make the festival their own."
The influence that Palau Fabre had, and continues to have, in Maresme illuminates the path of a festival that strives not to give up dissidence or commitment to the environment. As one of his teachings points out, "life is to be lived". Facing environmental dirt, the flag of poetry is a blank page and a pair of eyes to write with different inks.
Another time, this festival is full of discoveries and unique proposals such as those of Tarta Relena, Abraham Boba, Santiago Latorre, Ariox, Clara Poch i Marçal Calvet, Arnau Obiols, The Tyets i el seu Animalari urbà, Verde Prato, Adriano Galante, Ginebra Raventós, Remei de Ca la Fresca, Víctor López, Jansky, Amaia Miranda… The festival has commissioned a new production from the electronic band b1n0 and the poet Maria Sevilla, which will be one of the highlights.
There will also be artistic actions such as that of the performer Rosa Suñer and the poet Roser Domènech in the Can Muntanyà park, and very special concerts such as El Petit de Cal Eril in the middle of the forest and accompanied by the poet from Tortosa Josep Ramon Roig, Inspira in the Parque dels Germans Gabrielistes in Sant Vicenç de Montalt, and the combination of the voices of MuOM with Manel Ollé in Caldes d'Estrac church.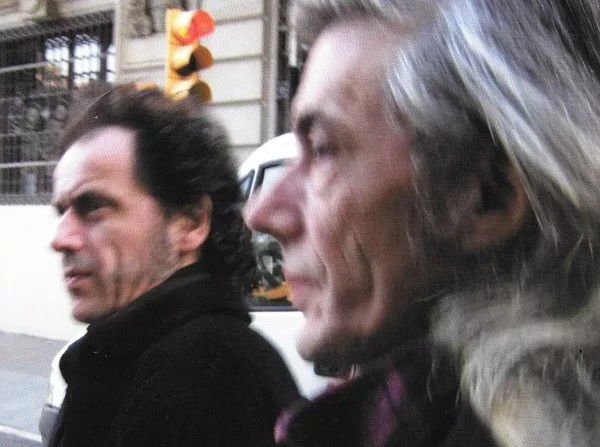 Without a doubt, one of the most special concerts of this edition will be the one that Enric Casasses and Pascal Comelade will give on Thursday, July 7 at 9:00 p.m. in the Parc de Can Muntanyà.
At BestMaresme we have a great offer in the most exclusive areas of the Maresme. We are experts in luxury properties in towns such as Cabrils, Premia de Dalt, Vilassar de Dalt or Llavaneres. Are you looking for a luxury house to buy or rent in the Costa de Barcelona? Visit us or contact us.
The festival does not forget about young talent either, with proposals from people like Ariox, Mar Grimalt, Raquel Pena, Pol Guasch, Nu Drama, Anna Gas, Àngels Moreno, Maria Callís, Jaume C. Pons Alorda, Gonzalo Hermo... Young people who will live together during these days with representatives of the generations that have starred in the poetic panorama of recent decades such as Antònia Vicens and Biel Mesquida, David Castillo, Rafael Vallbona from Mares or Chus Pato from Galicia. The validity of Gabriel Ferrater is also claimed, confronted with a poet closely linked to Maresme, such as Salvador Espriu (in a proposal articulated by Albert Roig).