Hotel in Llavaneres center
C-1003
8.000.000 €
Hotel for sale, located in Sant Andreu de Llavaneres, 36 km from Barcelona, in a stately estate with a palatial air. The main modernist building is of the architect Josep Coll Vilaclara, a disciple of the architect Puig y Cadafalch and he was the director of the Doménech and Muntaner school.
Roofs, windows with booklet shutters and the forging of its railings and railings, the interior and exterior arches, the visible beams and the excellent quality of its interior stairs stand out, achieving an extraordinary facade. It exudes the serenity and tranquility of the old Roman villas, with good views and excellent scenery.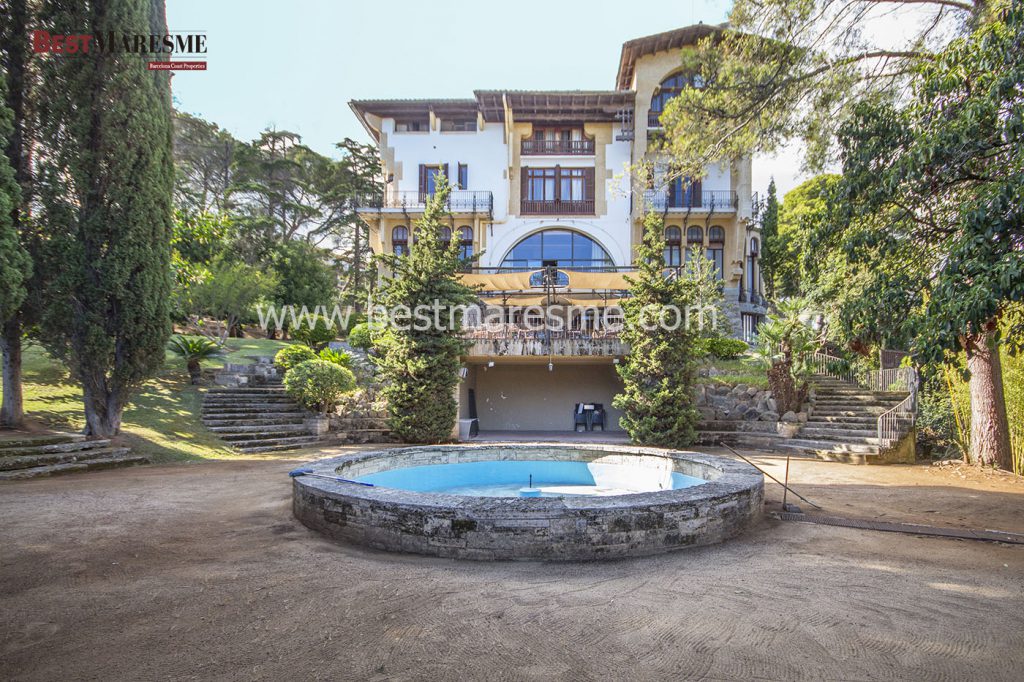 The building or Torre Gran, has 32 suites with bathroom, air conditioning and WIFI.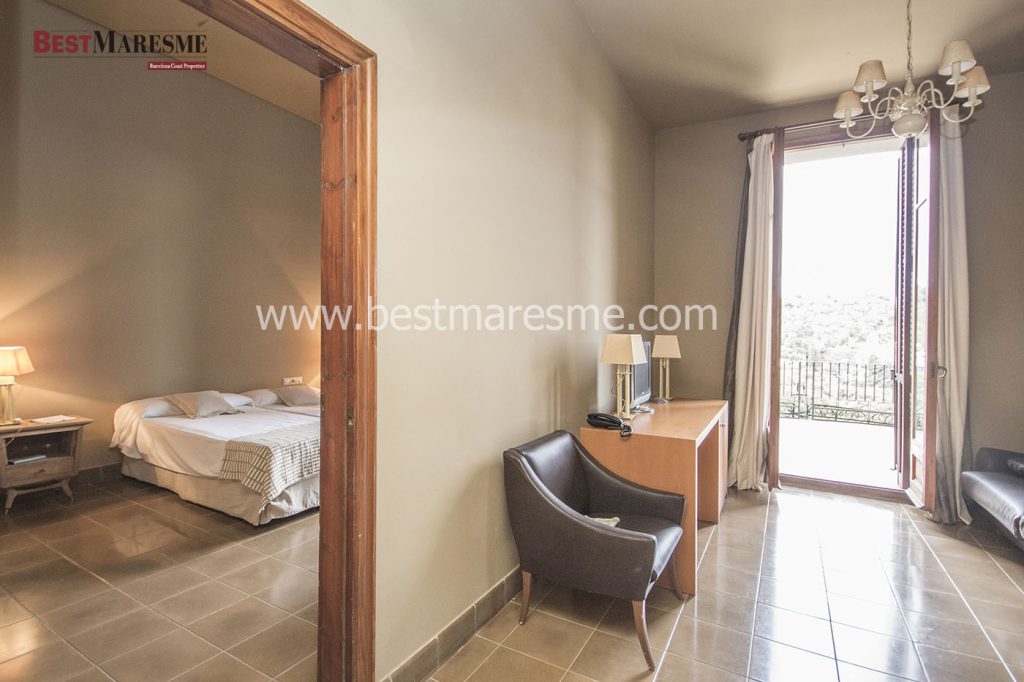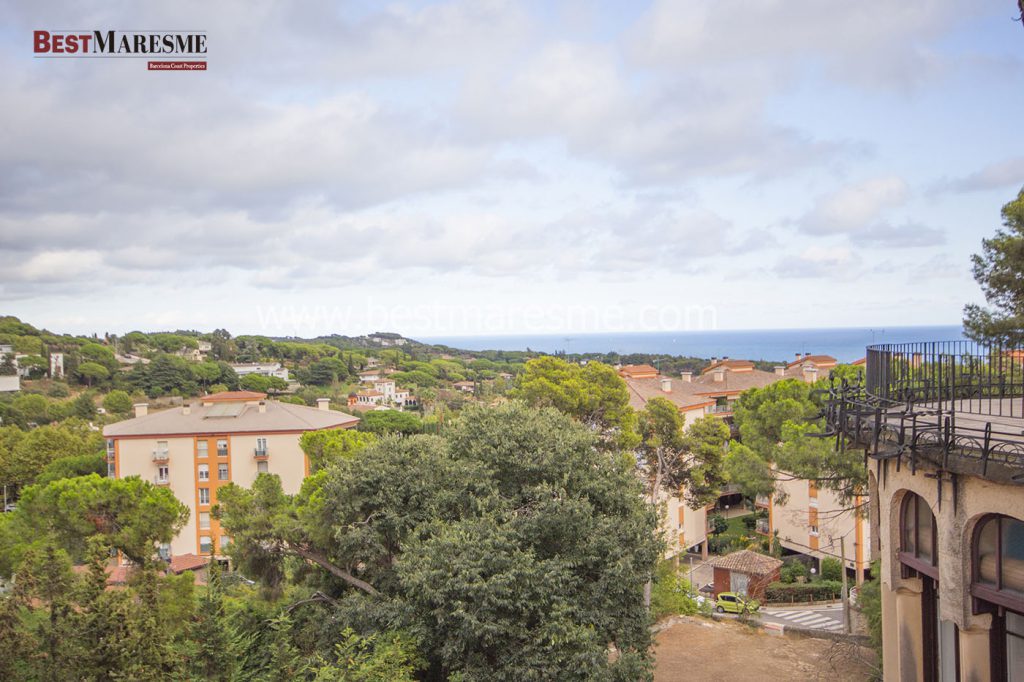 It also has a large fully equipped professional kitchen, with its entrances and dependencies, dining rooms, conference rooms and large common spaces.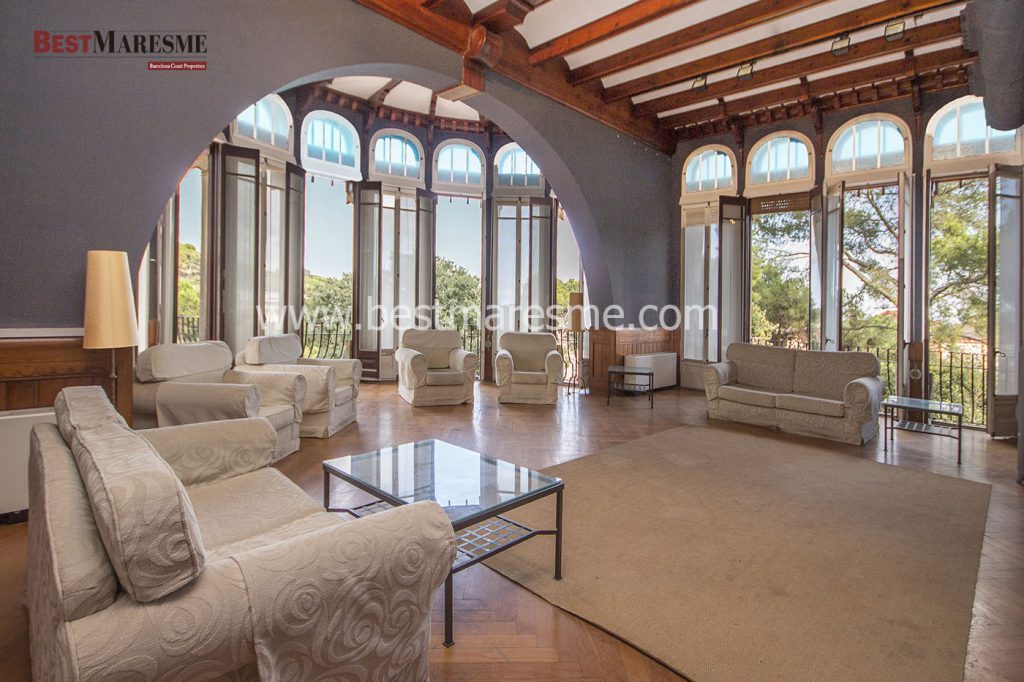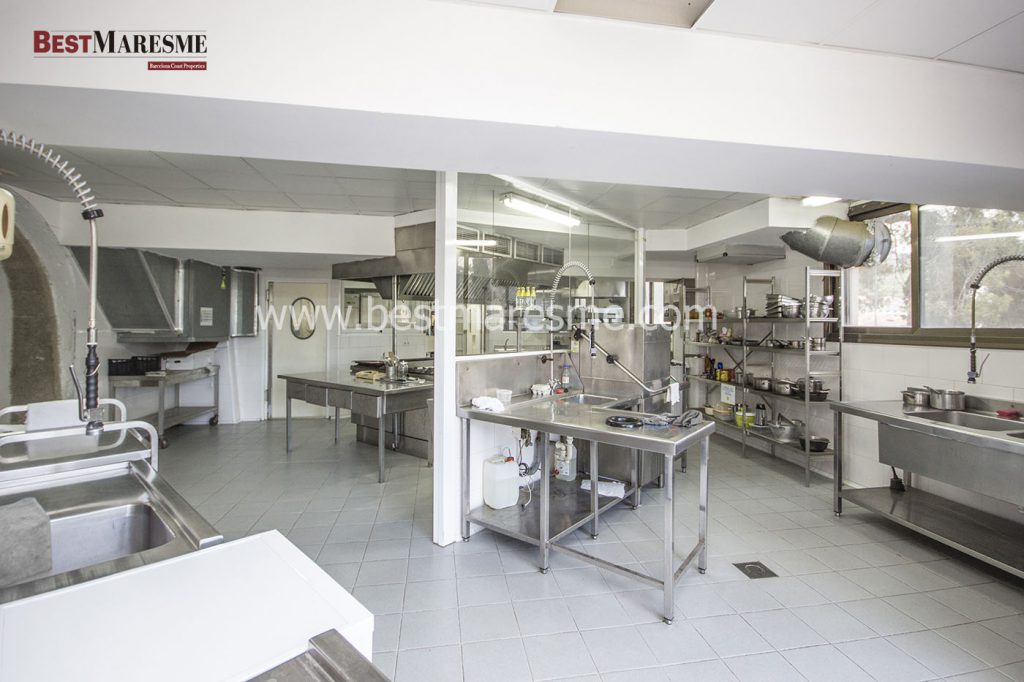 There is an annex building or Casa dels Masovers, which is made up of 14 rooms. (This part requires a rehabilitation)
The two buildings are within the catalog of protected assets with the references CBNU37 for the Torre Gran and CBNU36 for the Casa dels Masovers.
These buildings are surrounded by a large garden area with cypresses, centenary pines, fountains and terraces, and at the highest part, a large pool area of 20 x 10 m, with a large bar, barbecue and terraces.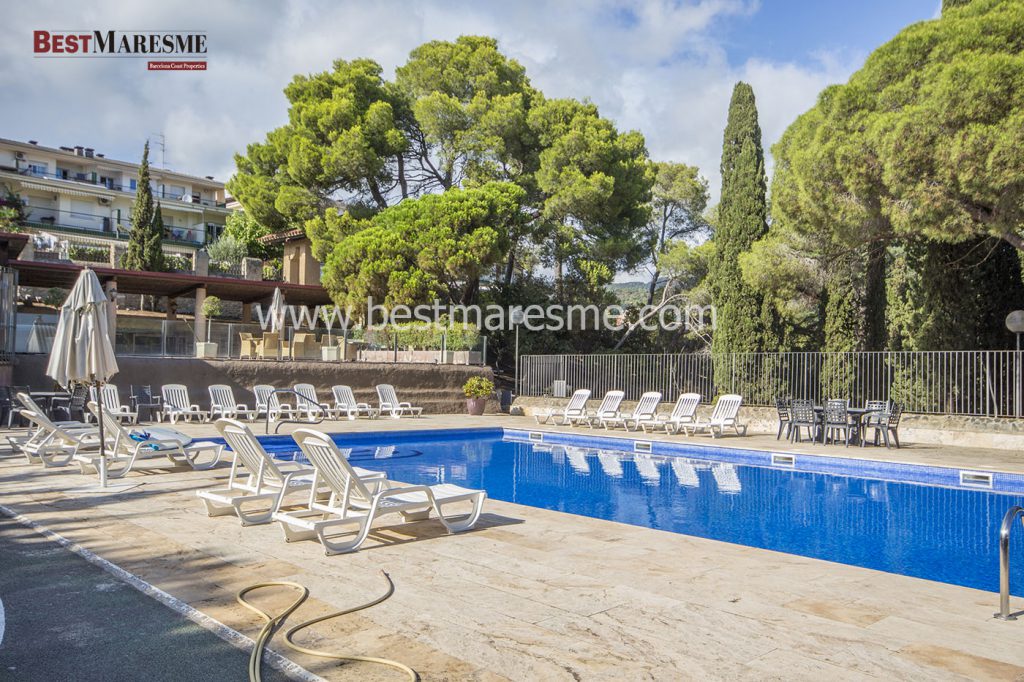 The Torre Gran is made up of 3,325 m2. built and the house dels Masovers of 845 m2.
Hotel has 3rd category of high prestige with all the permits granted.
The entire complex is delimited by a fence or perimeter wall, in sections by stone wall, with an area of 12,599 m2.
¿Are you looking for a luxury house in Barcelona area?
At BestMaresme we have a great offer in the most exclusive areas of the Maresme. We are experts in luxury properties in towns such as Cabrils, Premia de Dalt, Vilassar de Dalt or Llavaneres. Are you looking for a luxury house to buy or rent in the Costa de Barcelona? Visit us or contact us.
This hotel for sale is located in the urban center, five minutes' walk from the center of Sant Andreu de Llavaneres, next to all services such as shops, supermarkets…, as well as the historic Church.
The town of Sant Andreu de Llavaneres is well connected with Barcelona, to the airport, thanks to the Renfe de Barcelona suburban line 1, the Maresme C-32 motorway, the AP7 and the NII.
Sant Andreu de Llavaneres has lots sports facilities, several tennis clubs, a large farm for horse riding and horse breeding, a magnificent historic and international golf club, as well as several more pitch and putt courses and a splendid marina called " Port Balis "which has all the services of a large yacht club with large pleasure boats, shops and restaurants and a helicopter landing strip.