Have you also start 2021 thinking with a change? After all happened in 2020, many of us have rethought the type our life before the pandemic, our values … and one of the most repeated thoughts is buy a new property.
The new situation and the experience we have lived have made many people think about returning to their origins, living away from the bustle of the big city and teleworking from somewhere that allows them to be calm and enjoy life in contact with nature.
If you are one of those who are thinking of changing your home, we invite you to discover these rustic houses and farmhouses that can inspire you and that you will surely like. They are full of charm, privacy and very well connected to Barcelona. Ideal for both, live and telework.
A manor house in Argentona
We start with a manor house located in Argentona, located in Maresme and Serralada Litoral.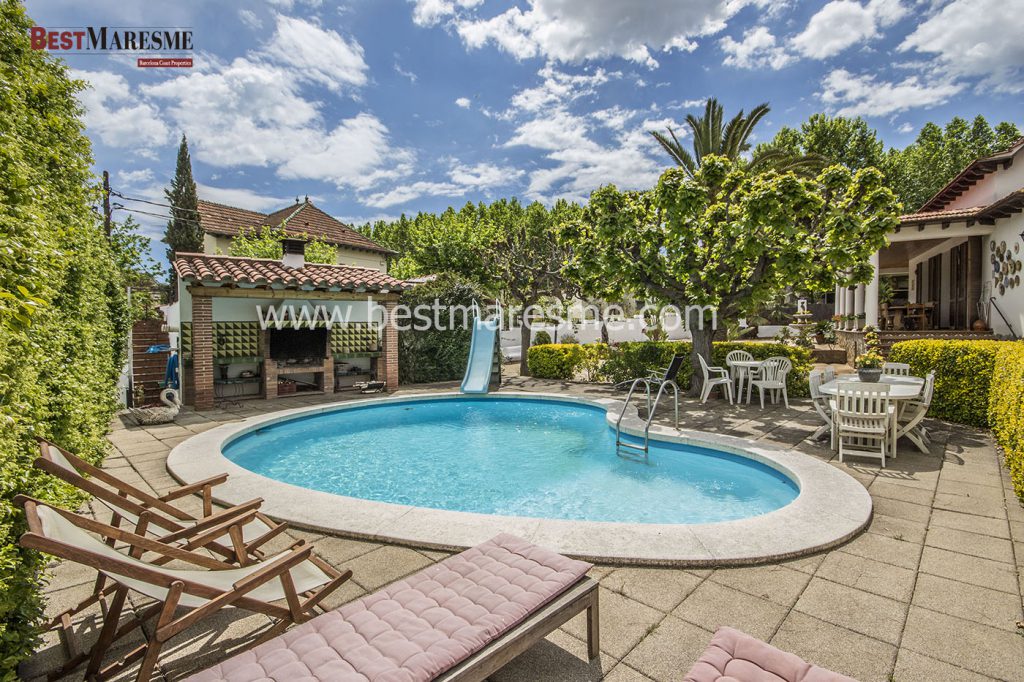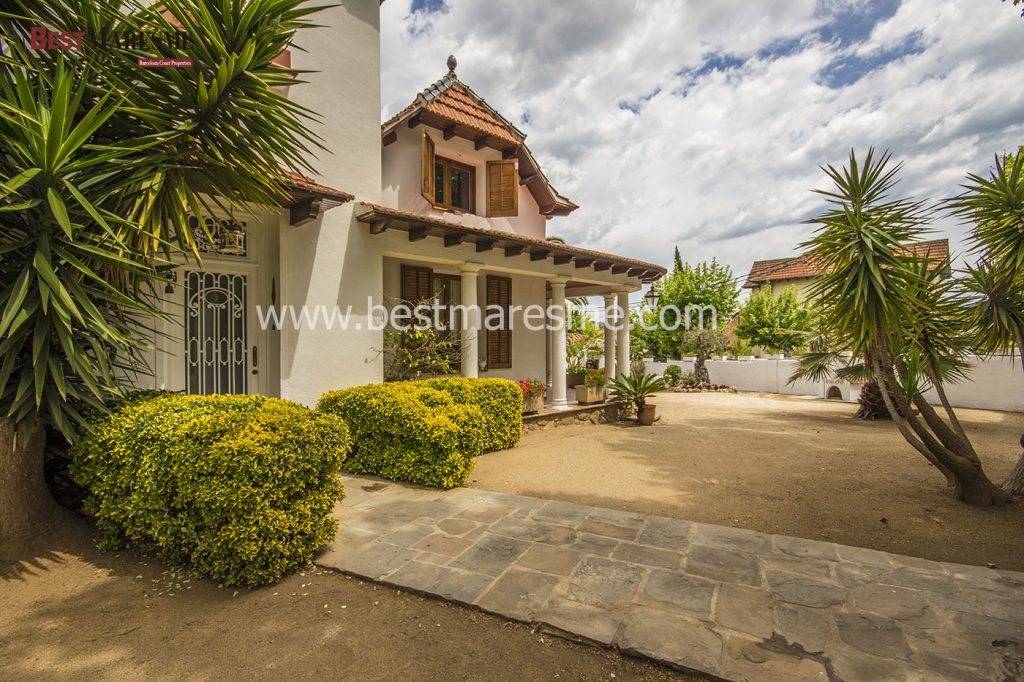 Argentona has excellent communication thanks to its proximity to the highway that connects it with Barcelona and the Costa Brava.
We will discover a manor house for sale in Argentona, with 300 m2 of constructed area and a 1,450 m2 plot with a swimming pool and space to cultivate its own garden (it has a water well to supply the pool and irrigate). 150 meters from Serralada Litoral natural park, a very quiet place 30 km from Barcelona, where you can walk in a healthy and unbeatable environment.
For the following farmhouses, we go to another town in the Maresme, Cabrera de Mar, located on the slopes of Burriac Castle, and whose territorial extension reaches the sea, where we can enjoy its magnificent beaches.
Three farmhouses in Cabrera de Mar
In Cabrera de Mar, we present three farmhouses for sale, each one more charming.
The first one is a farmhouse with on a plot of one hectare, with three independent houses, a main farmhouse, a guest house and a full service apartment. A complete reform was carried out in 1990, respecting the original elements as much as possible. It has a beautiful garden, with huge trees, a large swimming pool with dressing rooms, fruit areas, orchard, chicken coop and, highlight it is proximity to Barcelona.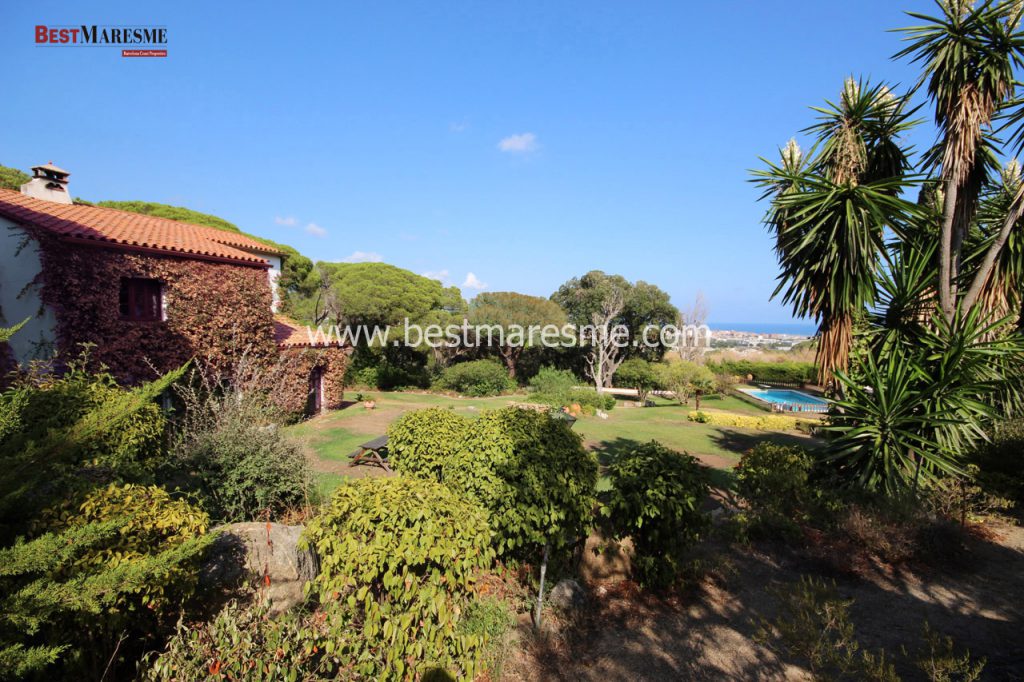 The second farmhouse that we present is located two minutes from the town center. It preserves the essence of the old farmhouses, dating from the seventeenth century, with stone walls, wooden beams, and located in a natural and pleasant environment.
A plot of 4,500m2 with barbecue space, swimming pool and large front terrace with incredible sea views. A lovely property!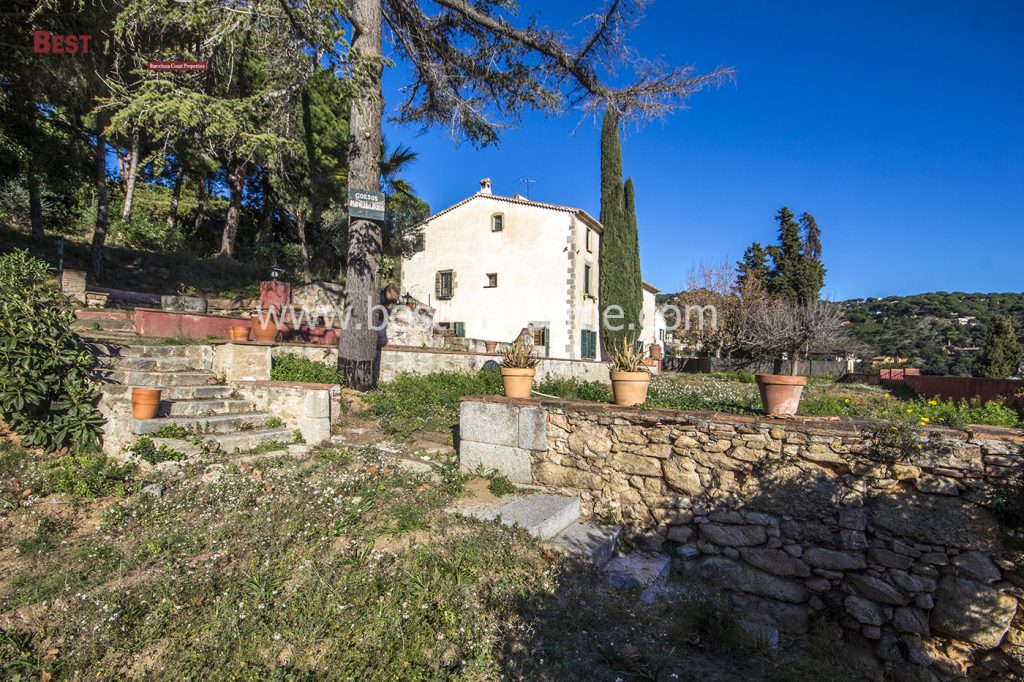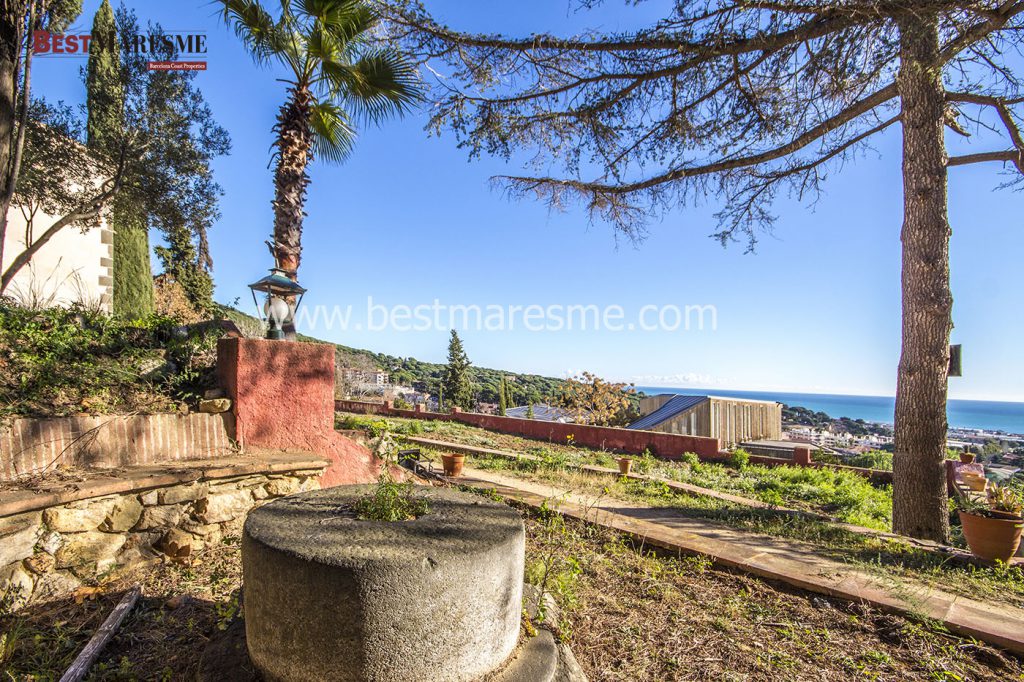 The last property that we propose in Cabrera de Mar, has a plot of 8,231 m², just 5 minutes (by car) from the dowtown.
It is surrounded by cultivated fields and enjoys spectacular sea views. It is a farmhouse with absolute privacy and tranquility. It is possible to locate a 40 * 20 dressage track, since previously the owners had stables with horses. Highlight the sea views and the exquisiteness of the renovation carried out by its owners.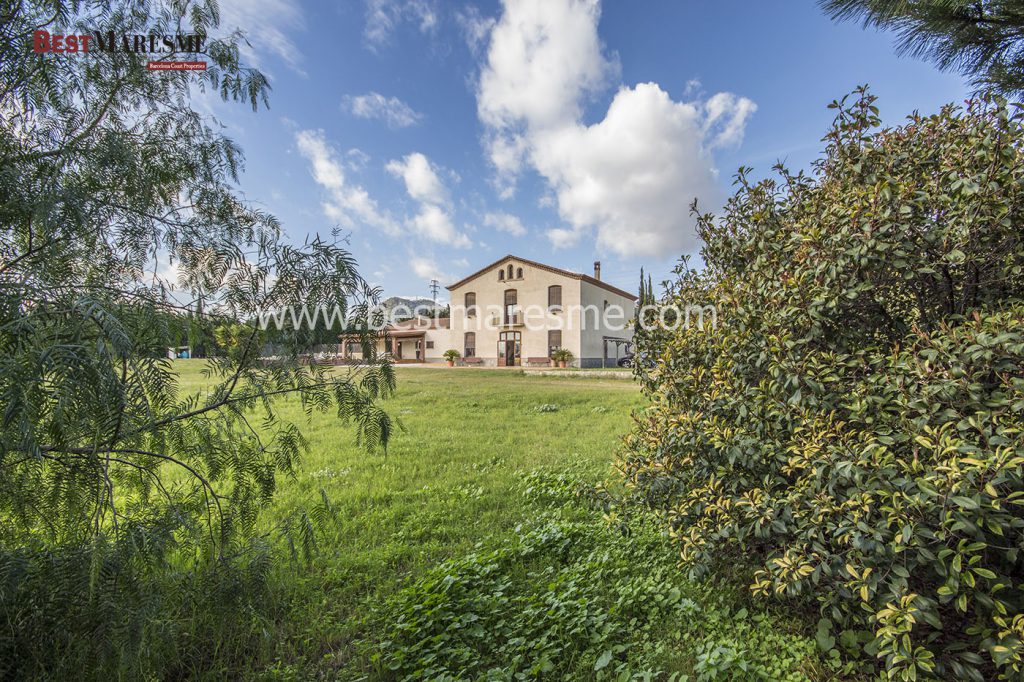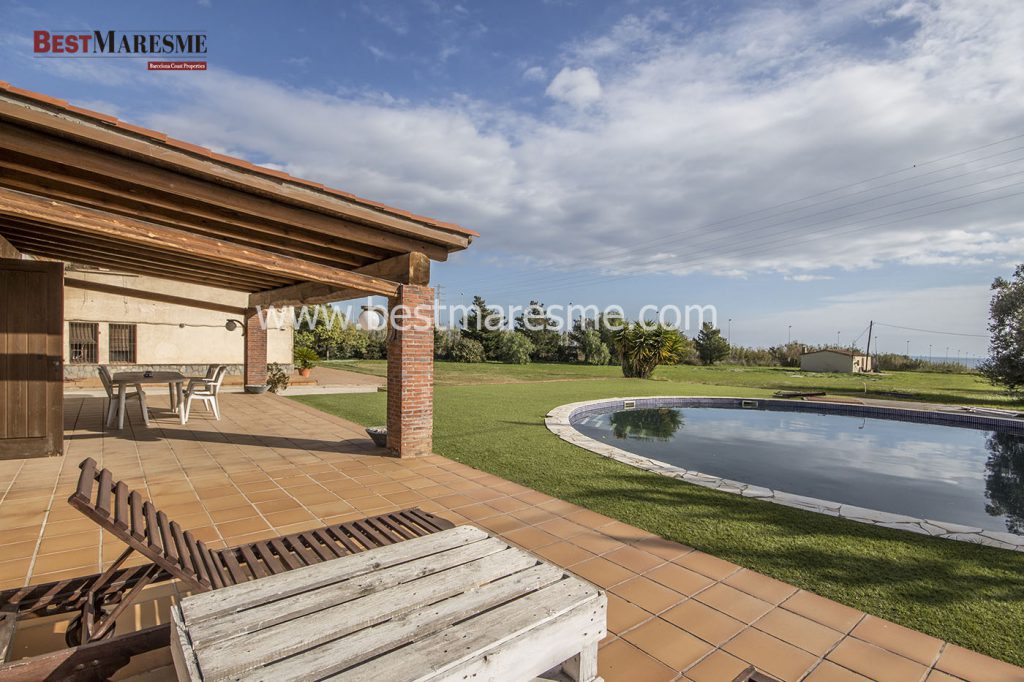 ¿Are you looking for a luxury house in Barcelona area?
At BestMaresme we have a great offer in the most exclusive areas of the Maresme. We are experts in luxury properties in towns such as Cabrils, Premia de Dalt, Vilassar de Dalt or Llavaneres. Are you looking for a luxury house to buy or rent in the Costa de Barcelona? Visit us or contact us.
Beautiful farmhouse in Dosrius
Start over and even change your profession? You wouldn't have to, but you have to know that in this beautiful 17th century farmhouse in Dosrius (Barcelona), in addition to being a home, you would have up to 13 hectares of land to grow whatever you want. The house is perfectly equipped. It consists of three independent buildings. The farm has three rainwater collection tanks, two water wells, solar panels, radial heating, Wi-Fi, motorized blinds, bioclimatic biomass energy (maximum energy rating A) and is close to the town. This is really starting over!
A baroque house in Mataró
And if you want a farmhouse near Mataró? We propose one located very close to the capital of Maresme, but enough far away to live in peace.
The manor house, with a square plan from the Baroque period (17th-18th centuries), was exquisitely restored in 2006, ready to move into. The house has all you need with an elevator that gives access to the three floors.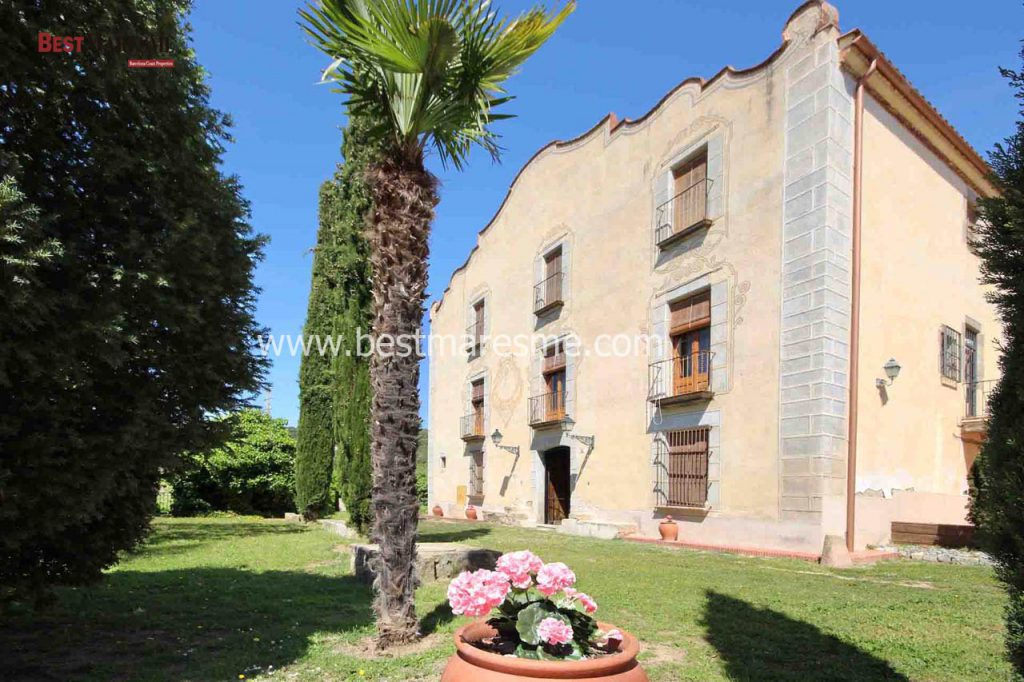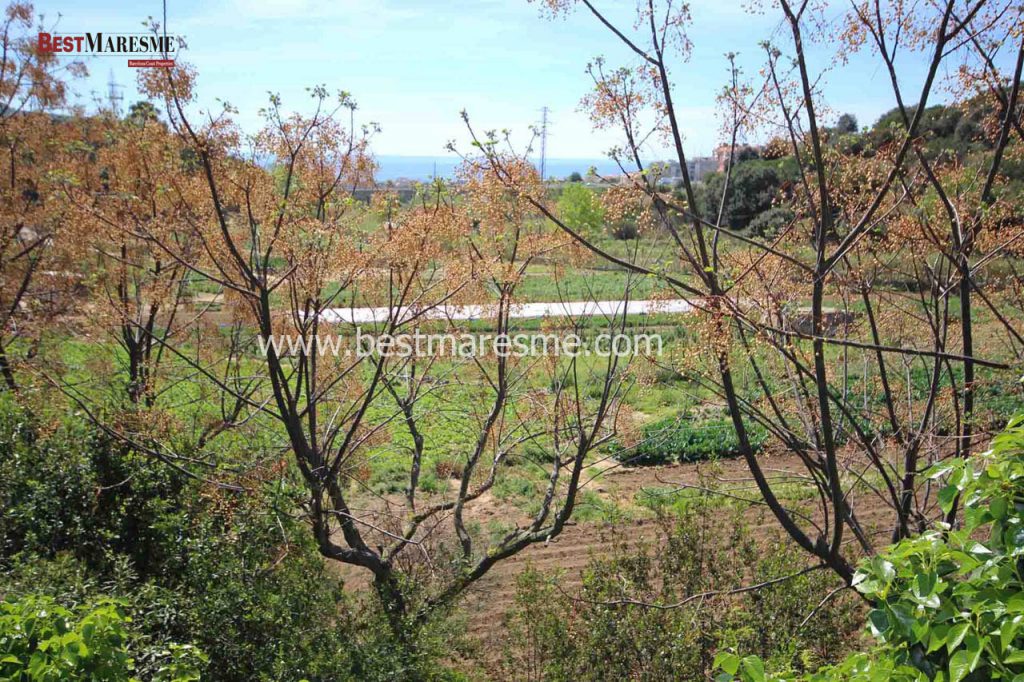 Surrounded by gardens, with a swimming pool, and irrigated fields that have as a backdrop the characteristic profile of the Maresme mountains.
USES: 4 independent houses are allowed on the farm. And, beyond residential use, sports, educational, social and tourist uses (hotel and restaurant uses) are also allowed.
¿Are you ready to change?