Summer is just around the corner!
The most joyous and expected season is approaching. An ideal time of year to enjoy the sea, the good summer weather, its long and warm days, its magical and unforgettable nights… El Maresme has everything you need to spend the best summer. Among many other things, in this post we want to highlight the important role of beach bars because what would summer be without them?
It is said that the first beach bar in Spain opened in Sitges in 1913. More than a century later, the phenomenon of beach bars in our country has spread to the point of becoming a true hallmark of summer, both for the national public as well as for the hordes of foreign tourists who come year after year to enjoy the idyllic Mediterranean. And it is that the beach bars offer everything from delicious seafood appetizers to the most elaborate dishes, tasty paellas & fideuás, the freshest fish, drinks, live music… and all of this in an unbeatable setting.
At BestMaresme we want to provide a selection of beach bars in the region so that you can spend the best possible summer:
BAHARI BEACH CLUB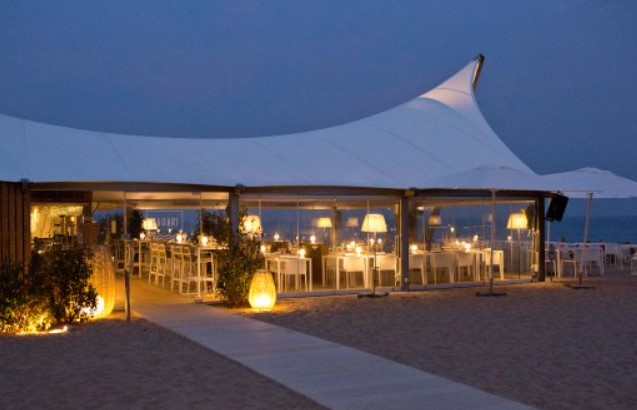 It stands out for offering a highly varied cuisine for any time of the day with a common factor: simplicity, the charm of what is close at hand and the high quality of the product used. It is a fresh Mediterranean cuisine where rice dishes are the protagonists.
Platja de Garbí, s/n (08370 – Calella)
Phone: (+34) 606 608 333
bahariclub.com
L'ESPIGÓ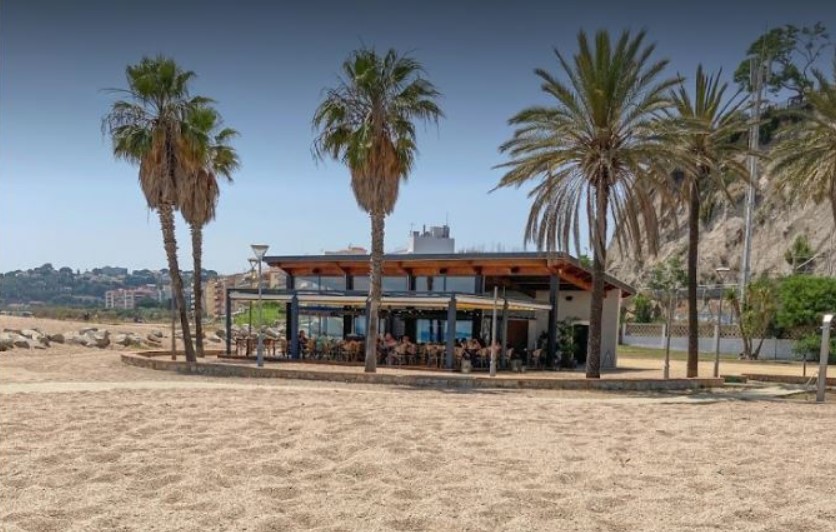 L'Espigó de Canet de Mar offers Mediterranean cuisine, always seeking the highest quality in the product. Their fish are always from the market and wild. It stands out for its excellent location, its good service and its elaborate products.
Passeig marítim de Canet (zona espigó), s/n (08360 – Canet de Mar)
Phone: (+34) 93 743 60 81
espigodecanet.com
BANYS TARRIDAS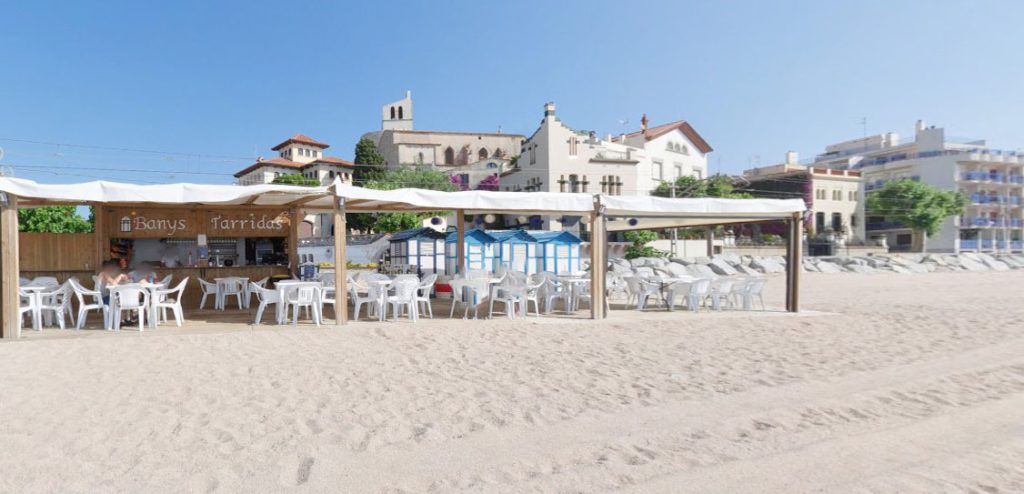 A true Maresme classic, open since 1891. Run by a family with a long fishing and entrepreneurial tradition, Banys Tarridas offers a wide selection of the best fresh fish in the Mediterranean and is also known for being a place where gluten-free dishes are cooked.
Carrer Riera, 3 (08395 – Sant Pol de Mar)
Phone: (+34) 615 419 386
banystarridas.com
LA MUSCLERA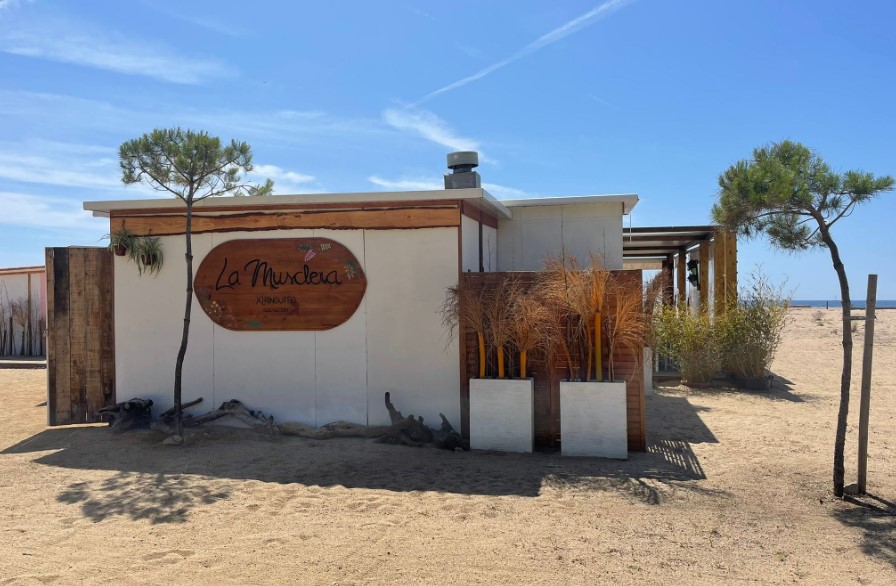 Beach bar that is committed to Mediterranean cuisine, where fried and grilled fish, paella and fideuá stand out, using excellent Arenys products such as squid, sardines, sonsos and whitebait. Variety of menu and very good location.
Platja del Cavaió (08350 – Arenys de Mar)
Phone: (+34) 626 102 389
OSTRES! QUIN RACONET…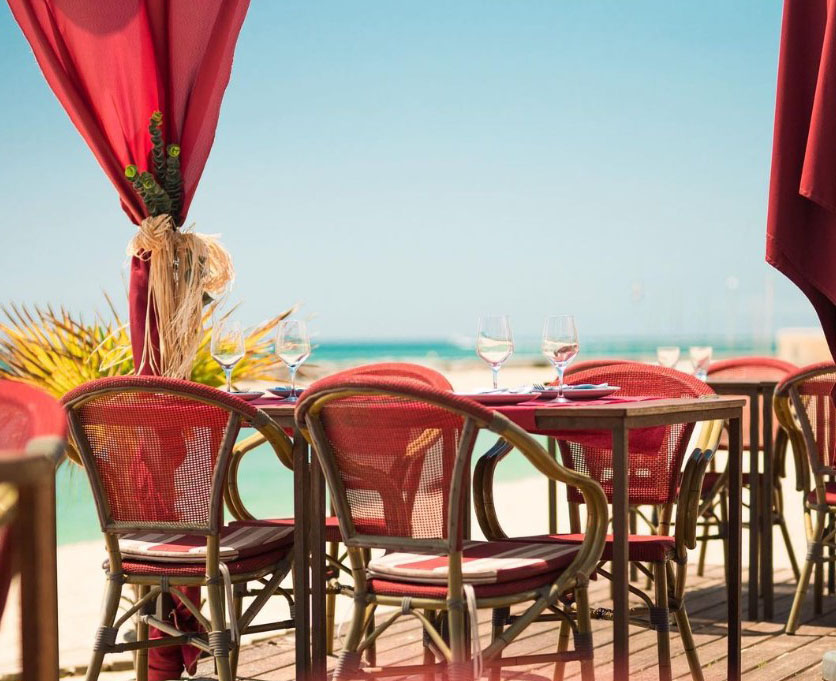 A charming place. Famous in the region, it offers outstanding Mediterranean and author cuisine, in addition to having a wide and varied offer using local and top-quality products.
Passeig dels Anglesos, Mòdul 3 Platja (08393 – Caldes d'Estrac)
Phone: (+34) 646 043 295
MÍO BEACH CLUB & RESTAURANT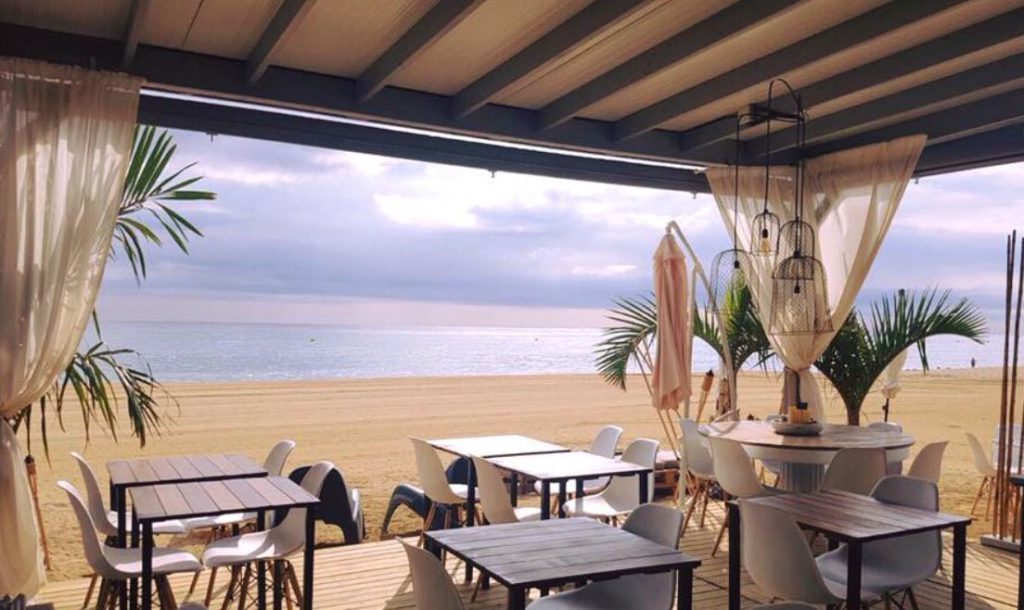 Located at the foot of the sea, this magnificent place offers creative Mediterranean cuisine dedicated to lovers of good food. It has a large and elegant terrace, and careful marine decoration.
Passeig del Marquès de Casa Riera, 1 (08394 – Sant Vicenç de Montalt)
Phone: (+34) 605 511 413
https://www.miobeachclubrestaurant.com/
OH! NADES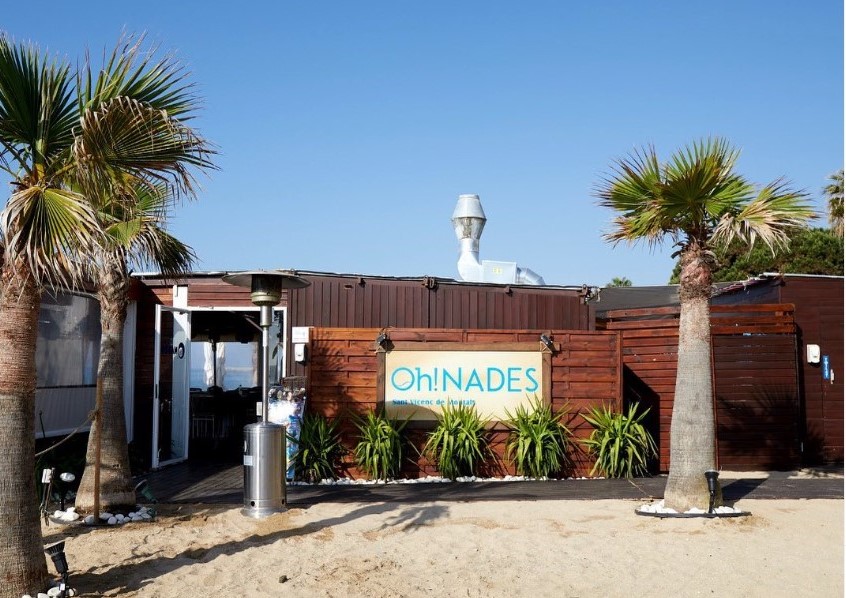 One of the oldest places on the seafront in Sant Vicenç de Montalt. Its gastronomic proposal includes traditional and market dishes, healthy and tasty, always using fresh and quality products. A kitchen that respects the flavors and natural properties of food.
Passeig del Marquès de Casa Riera, 25 (08394 – Sant Vicenç de Montalt)
Phone: (+34) 692 336 653
ohnades.es
ESPIGÓ XIRINGUITO PLATJA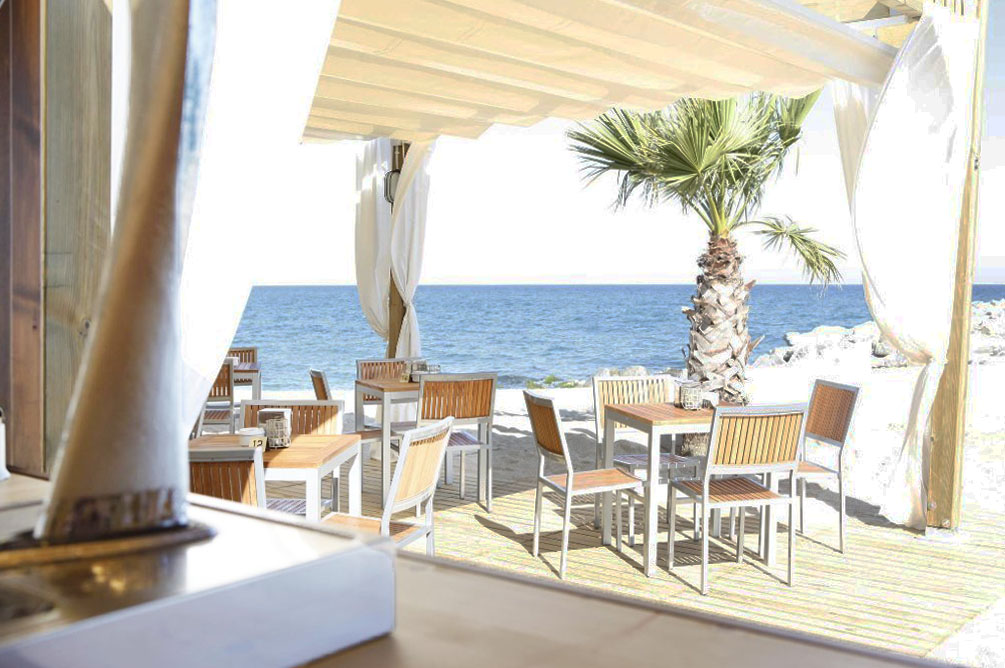 With an Ibizan touch where wood and white color predominate, this wonderful place surprises with a Mediterranean and sophisticated gastronomic proposal at the same time. Specialists in tapas, small dishes and rice dishes, they offer up to 11 types of delicious paellas.
Passeig Marítim (Platja Estació), s/n (08392 – Sant Andreu de Llavaneres)
Phone: (+34) 689 152 237
SALICORNIA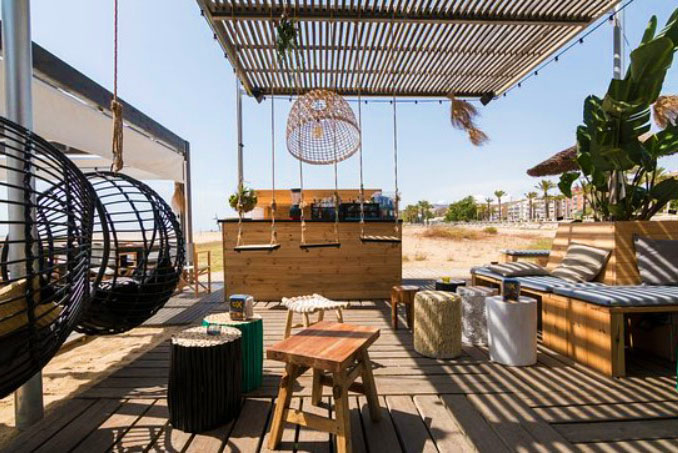 A pleasant atmosphere, impeccable service and an excellent culinary offer. Its wild fish and careful market cuisine stand out, all in a cozy atmosphere and magnificent decoration.
Passeig Marítim, 190 (08302 – Mataró)
Phone: (+34) 93 744 74 36
OBLIKUE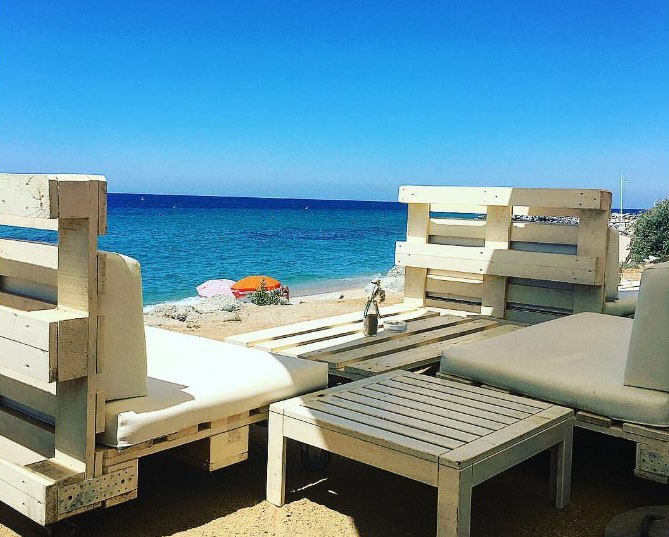 Located next to Club Nàutic Vilassar de Mar, Oblikue is a very cozy place with chill decoration and lighting, as well as luxurious views. The restaurant offers a wide variety of beers. An ideal place to enjoy good food, drinks and music in front of the sea.
Platja de l'Astillero, s/n (08340 – Vilassar de Mar)
Phone: (+34) 683 343 776
LA CALETA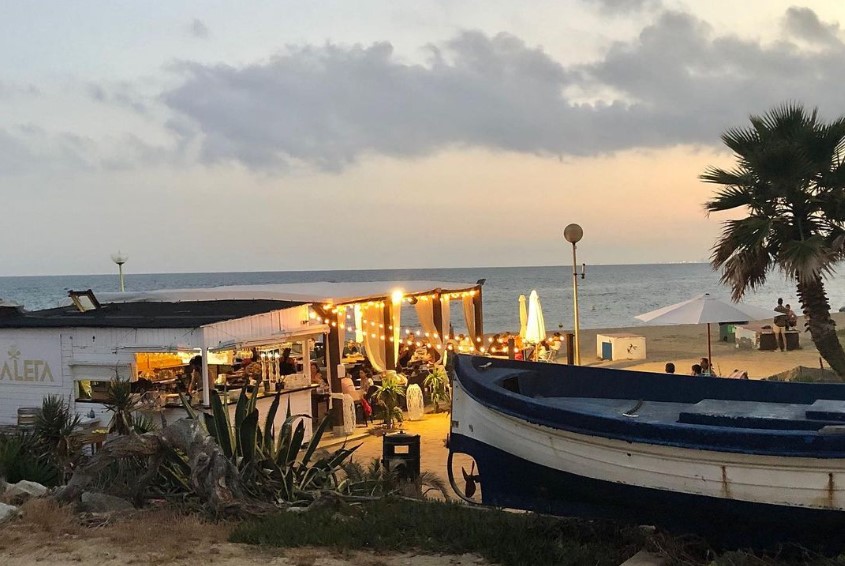 Emblematic beach bar in Vilassar de Mar, with a familiar and calm atmosphere. As its name indicates, it is located in a small and idyllic fishermen's cove. Good gastronomic offer and good prices. A true jewel of the Maresme.
Platja dels Pescadors (08340 – Vilassar de Mar)
Phone: (+34) 617 768 617
LA ROTONDA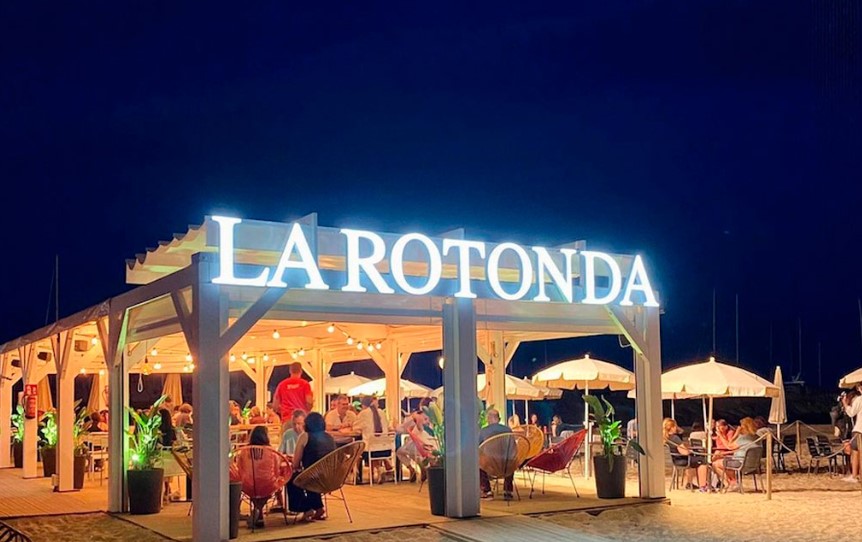 Elegant and exclusive atmosphere. It is an ideal place to enjoy good food, a glass of wine or an elaborate cocktail, accompanied by good music and excellent service. Its location is unbeatable: facing the sea and seeing the skyline of Barcelona.
Carrer Camil Fabra, 1 (08320 – El Masnou)
Phone: (+34) 606 510 082
https://chiringuitolarotonda.com/
EMPORIUM BEACH RESTAURANT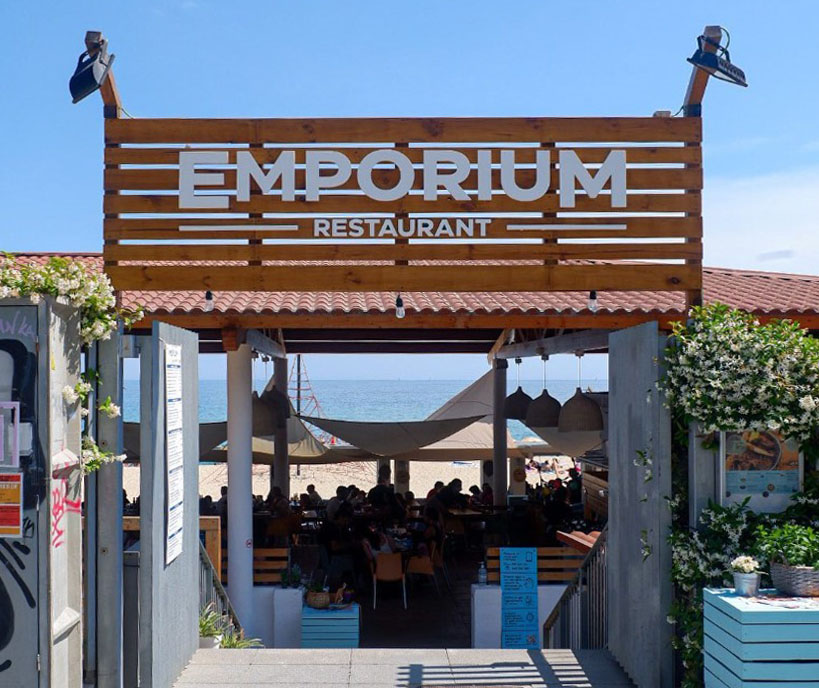 Located in some old baths just 15km from Barcelona. The place is divided into 2 rooms, with a total capacity for 220 people. This makes it an ideal place to celebrate private events such as birthdays, company lunches and dinners, or even weddings. Its menu is extensive and varied, however the true specialty of the house is paella and fideuá.
Carrer del Mar, 19B (08390 – Montgat)
Phone: (+34) 93 164 11 52
https://barcelonacook.com/emporium-restaurant-chiringuito-montgat/
TAKUARA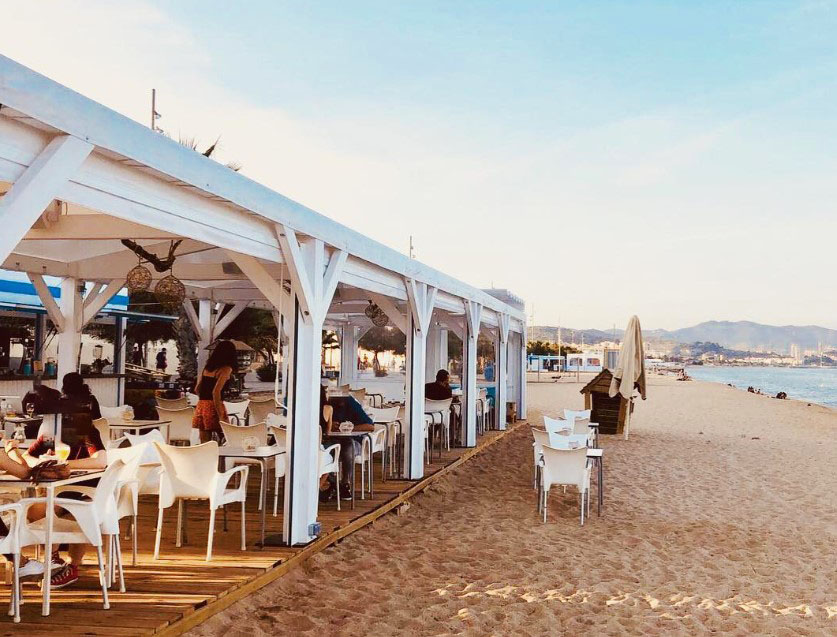 Tapas, dishes and sandwiches with an innovative and creative touch. Many vegan and gluten free options. Almost everything they serve is home-made with fresh, quality produce. There are often shows and live music.
Playa del Pont del Petroli (junto a la destilería Anís del Mono), (08912 – Badalona)
Phone: (+34) 653 149 540