In Maresme exist many gastronomic products. These delicious and delicatessen products came form sea and also from the vegetable gardens around the area. Between the first one, we find prawns, squids and Sonsos from Arenys de Mar, and from the vegetable gardens the strawberries, cherries, the Alella DO wine, and the famous peas, also known as the green pearl of Maresme.
The flavor of this peas are the theme, every year, of this gastronomic week, Temps de Pèsol. In this event, lots of Maresme restaurants, cook different menus and dishes where the protagonist is the Maresme pea.  Also is the best moment to buy also different local products.
In this year edition (till the 1rst May, and organized by el Consorci de Turisme and Consell Comarcal del Maresme) 24 producers and 29 restaurants from 17 villages of Maresme will be participated:
Arenys de Mar, Arenys de Munt, Argentona, Cabrera de Mar, Cabrils, Caldes d'Estrac, Calella, Canet de Mar, Mataró, Palafolls, Pineda de Mar, Sant Andreu de Llavaneres, Sant Cebrià de Vallalta, Sant Pol de Mar, Santa Susanna, Sant Vicenç de Montalt y Vilassar de Mar.
In addition of samples, along the Temps de pesols, the farmers offer to the visitor a guide tour of the local vegetable gardens, to show us how to cultivate peas. Also you could by fresh and natural products from this farms.
At BestMaresme we have a great offer in the most exclusive areas of the Maresme. We are experts in luxury properties in towns such as Cabrils, Premia de Dalt, Vilassar de Dalt or Llavaneres. Are you looking for a luxury house to buy or rent in the Costa de Barcelona? Visit us or contact us.
Recipe book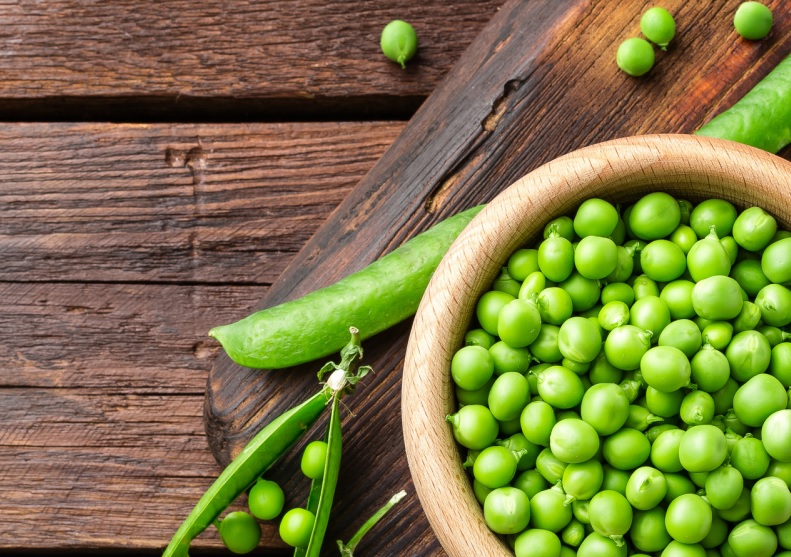 There are many variety to cook peas, but highlight three products derived of this.
– The small one, when it is growing up, known with the name "tear". They are ideal to eat raw for preparations that need a short cooking time. It is very fine and sweet.
– The big pea is hard and round. It is the one that has always been consumed. It is full and a little floury, not so sweet and a bit more vegetal. It is used for purees and long cooking.
– The pea pod is ideal to make soups.
Temps de pèsols with the Maresme cookers, have prepare a large and delicious recipe book that you could download HERE. Highlight the illustrated receipt of la Iaia del Maresme.
BestMaresme has choose one of this receipt.  
Stewed peas with sausages, peppermint and anise:
Ingredients:
100 gr. baicon
2 black sausages
2 white sausages
1 raw sausage
1/2 onion
4 spring onion
2 kg. de peas
1 glass of anies
1/2 glass of peppermint
1 fresh mint
2 l. meat or chicken soup
Elaboration:
Cut the bacon into small pieces and brown it together with the raw black pudding, also cut into pieces, in a pan with a little oil.
Then add the chopped onion and let it all cook together. Once the onion is cooked, add the peas, leave for a few minutes and add the anise and peppermint. Let the alcohol evaporate. Moisten with the broth until covered, a little more and let cook 15 minutes. Add the black and white sausage, leave for 5 minutes and finish adding the remaining ingredients, the spring onion, cut into four, and the mint branch. We will leave it for 10 more minutes and that's it.
We check that the pea is well cooked. Rectify salt just in case.
Maresme restaurantes "Temps de Pèsols"
Arenys de Mar
Hotel Sa Voga.
Rial sa Clavella, 12.
937 959 293
https://savoga.com/
Argentona
Restaurant Atahualpa
Carretera de Vilassar, 16
930 384 836
qgomez.wixsite.com/atahualpa

Tempo de L'Hort. Cabrils

Cabrils
Tempo de l'Hort
Passeig de Cabrils, 6
937 508 671
https://www.hort.cat

Caldes d'Estrac
La Tasqueta de Caldes
Calle La Riera, 10
661 666 262
www.latasquetadecaldes.com
Calella
Aula-Restaurant El rebost del bisbe
Calle Valldebanador, 39
937 661 201
http://agora.xtec.cat/institutbisbesivilla/
Canet de Mar
A Media Luz Restaurant
Calle Ample, 9
937 943 725
Mataró
Restaurant l'Harmonia
Calle Cristina, 18-20
937 903 239
www.lharmonia.cat
Pineda de Mar
Restaurant Can Formiga
Calle Església, 104
937 671 735
www.canformiga.es
Sant Andreu de Llavaneres
Restaurant Can Jaume
Port Balís
937 926 960
Sant Cebrià de Vallalta
Sauleda Pastissers, S.L.
Polígon Industrial Sot de les Vernedes, 20
937 630 330
www.sauleda.cat
Sant Pol de Mar
Restaurant L'Ermita
Carretera N-II km 664, s/n
937 600 051
https://www.lermitarestaurant.com/
Sant Vicenç de Montalt
El Jardí del Vellard
Riera de Torrentbo, 1 (pujant la riera de Caldes d'Estrac)
937 910 003
Vilassar de Dalt
El Racó de Can Feliu
Calle Àngel Guimerà, 41
937 532 916