Come and discover Maresme coast, one of the most beautiful in all seasons.
It is an excellent opportunity to enjoy and escape just 20 km from the city of Barcelona, ​​a day or two, the coast of Maresme is an excellent option.
There are several stops you can take with the car, but if you go by train you will have to decide on one of the coastal towns …
The closest towns to Barcelona: Teià, El Masnou, Premià de Mar or Vilassar de Mar have very nice beaches, with walks that run full of bars where you can have a beer and tapas!
We give you some suggestions so that you know it in a different way !!!
In Teià, just 20 min from Barcelona, we find Vallmora, Center Enoturístic i Arqueològic, which links perfectly the one and the other. And it is that the Romans spread the production of wine through this territory, and in some places it still remains alive and with great success, as in the lands of the D.O. Alella. In the Archaeological Park you will find wineries from two millennia ago, with cisterns, kilns for making amphoras, and two presses reconstructed as they were and in the exact place where they were.
In addition to sun and beaches, Costa Barcelona offers a wide range of proposals to actively use your free time.
On the beaches and the nautical ports you can go kayaking, windsurfing or sailing, and very close you will find magnificent facilities in which to play soccer, volleyball and basketball, swimming or doing athletics.
Do we sign up for paddle surfing classes at the Masnou?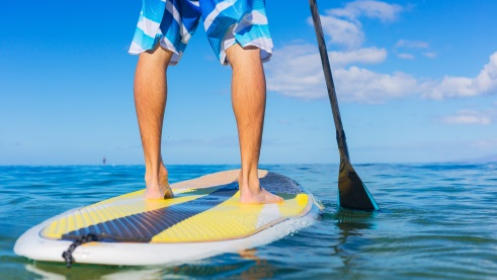 A walk over the sea with family, friends, couple or alone. A sport with numerous benefits on a physical and mental level.
Only 20 km from Barcelona, ​​discover the magic of wine!
In an incomparable setting, lives the centuries-old architecture. Meet the smallest denomination of origin in Catalonia. You can walk through the vineyards located along the Mediterranean coast, visit wineries, taste wines and live the best gastronomic experiences.
Exceptional manor house in Alella
C-1116
2.100.000€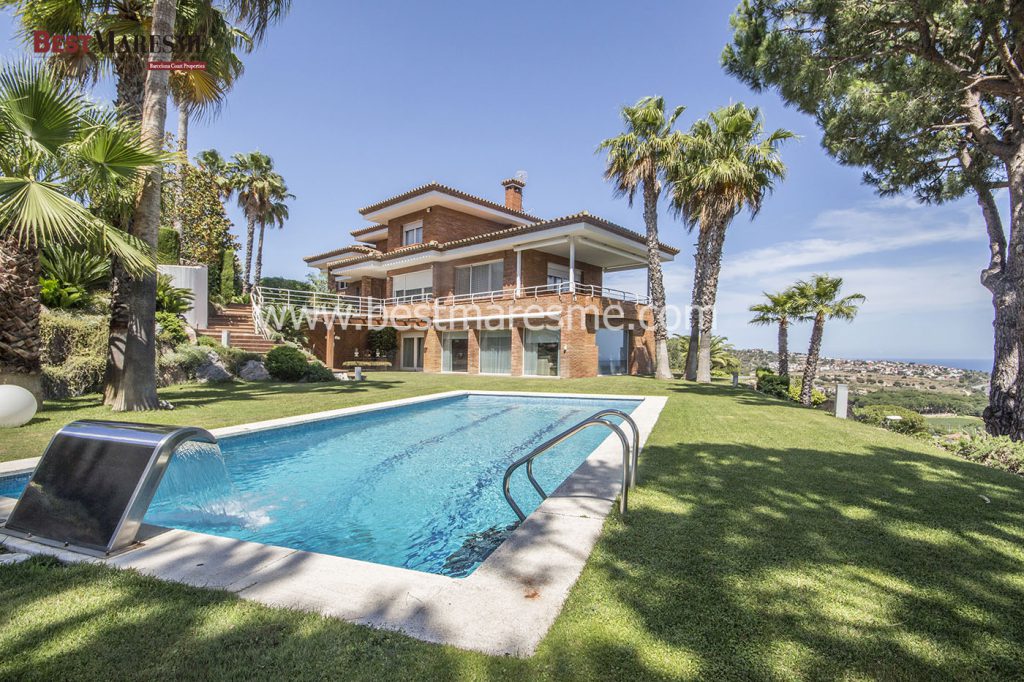 Highlight In the center of Vilassar de Mar, the well-known bar where Salsa Espinaler was created !! In this, since 1952 that this famous sauce was created, known everywhere, we can taste delicious "tapas" and a good vermouth, after enjoying a pleasant walk along this town, or the street Sant Pau, with its fantastic Modernist and Indian houses style.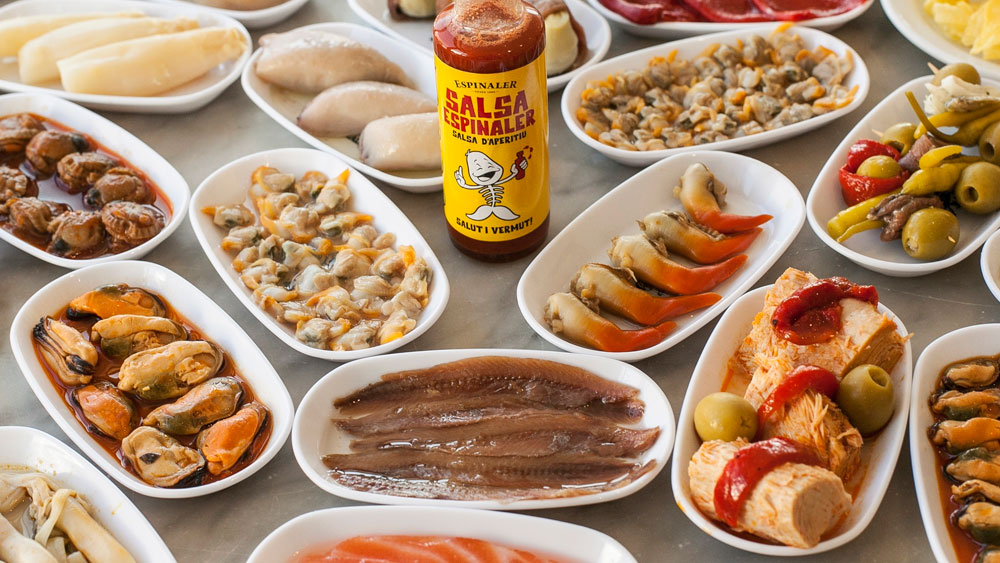 Manor property in Vilassar de Mar
C-1050
880.000€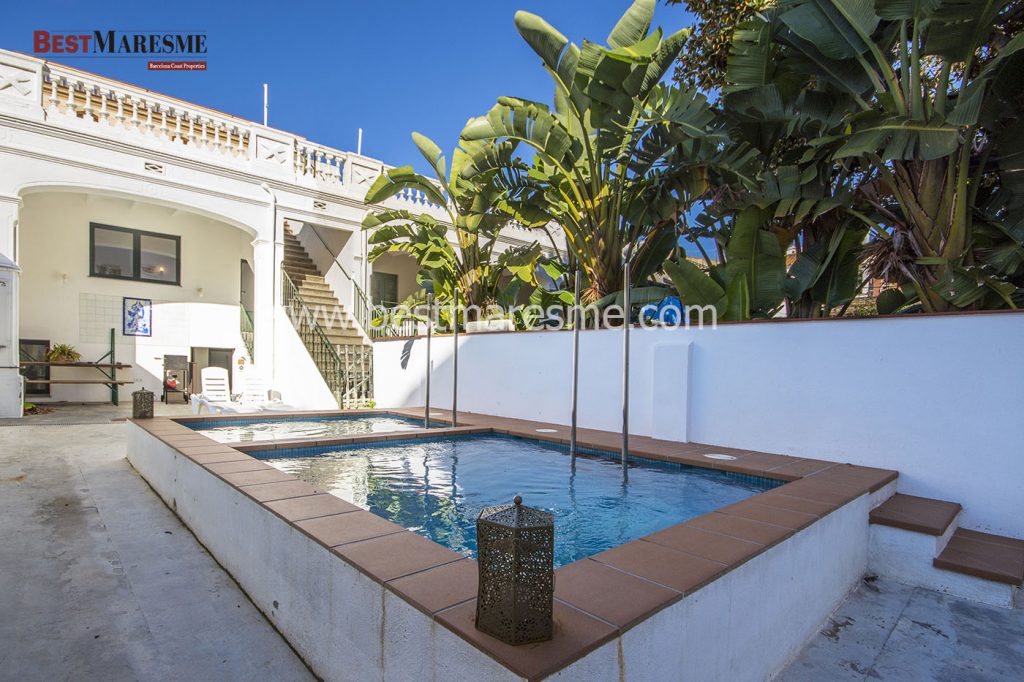 Due to the good climate of the area, the Maresme has always been the place of passage and residence of many cultures. Places related to the Neolithic period, Roman times and early twentieth century, so we will recommend The Roman site of La Fornaca in Vilassar de Dalt which is one of the most important in the area. It was discovered in 1949 and it has been possible to recover a large part of the original kilns that were used to create objects such as tiles, mahones or dolia (barrels of up to 1000 liters to store mainly wine) from the 1st century until the 3rd century.
Property in Vilassar de Dalt
C-1099
730.000€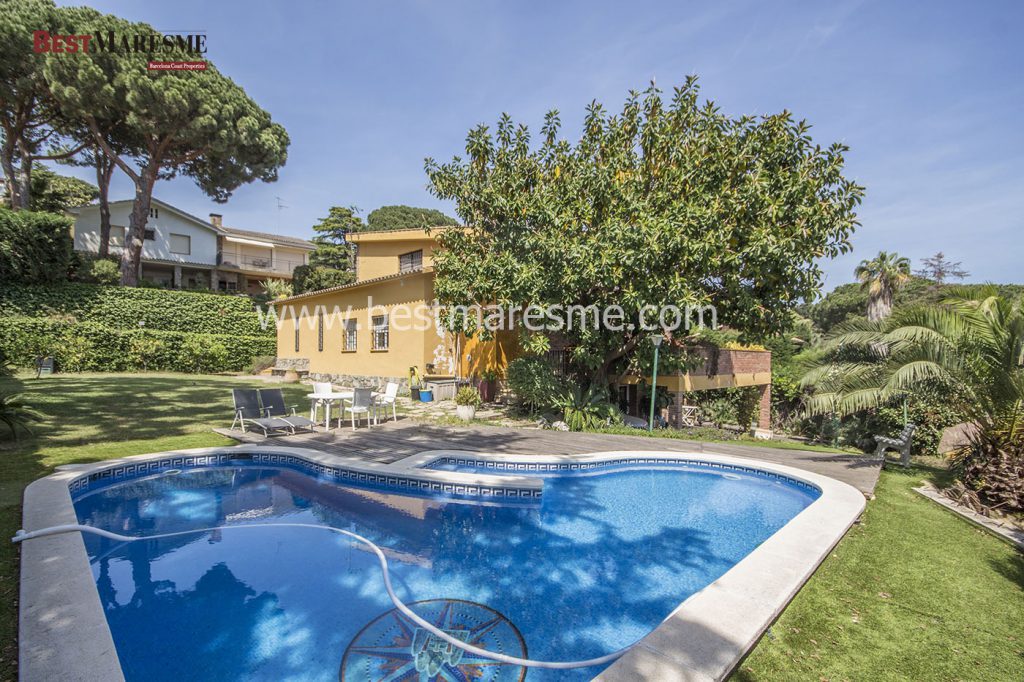 At BestMaresme we have a great offer in the most exclusive areas of the Maresme. We are experts in luxury properties in towns such as Cabrils, Premia de Dalt, Vilassar de Dalt or Llavaneres. Are you looking for a luxury house to buy or rent in the Costa de Barcelona? Visit us or contact us.
The Castle of Burriac is declared as a "cultural asset of national interest".
It is located on the top of the Burriac mountain, on the east side of the Serralada Litorial Park, at an altitude of 401 meters and 3,500 meters from the sea. It rises in a strategic point from where you can see magnificent views of the coast and the Maresme plain, from Vilassar to Caldes d'Estrac.
There are many itineraries to visit the castle. From Cabrera take the street of La Riera, which later becomes a dirt road until you reach the Font Picant, where you can leave the car and have a Barbecue!!!
Privacy with views in Cabrera de Mar
C-453
1.249.000€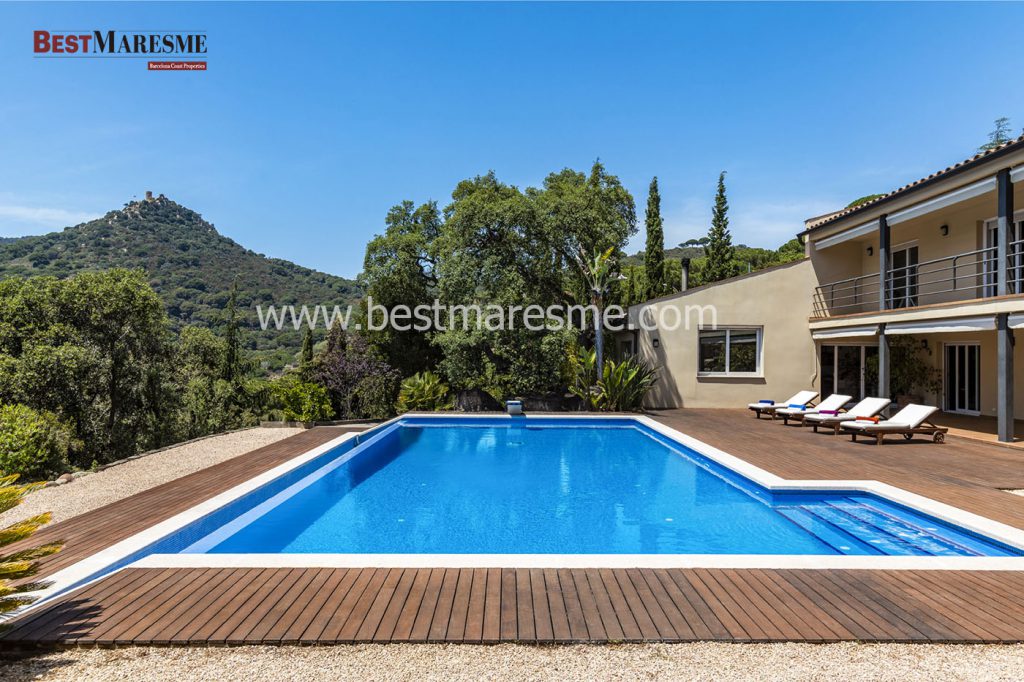 ARENYS DE MUNT- ARENYS DE MAR
If we go a little, and we move away from the coast We can enjoy a day in SEGWAY in Arenys de Munt. An activity designed to have fun and get in touch with nature in a different way … different way to know Arenys?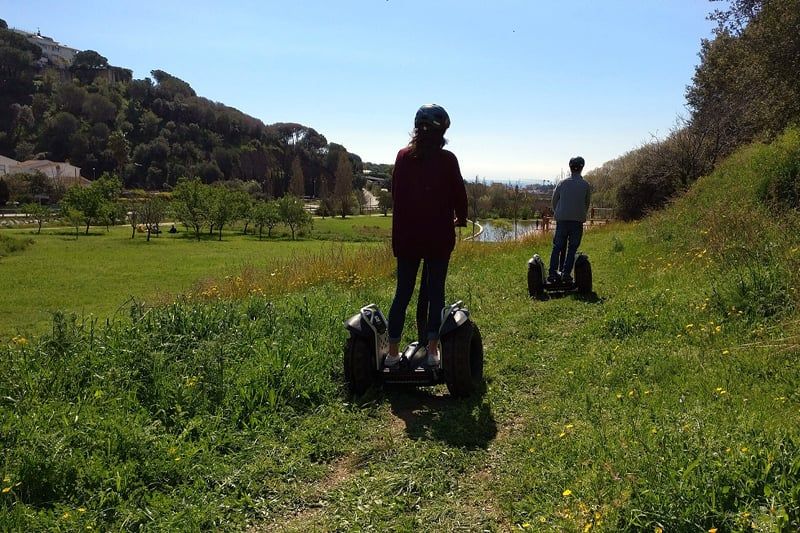 With regard to natural areas, Arenys de Munt has the Corredor Park and Montnegre where you can go for walks and excursions and visit spaces.
Obviously, we can not leave aside the beaches of the town of Arenys de Mar that invite us to walk and, if the weather is right, take a bath.
New construction next the sea! Arenys de Mar
C-327
1.249.000€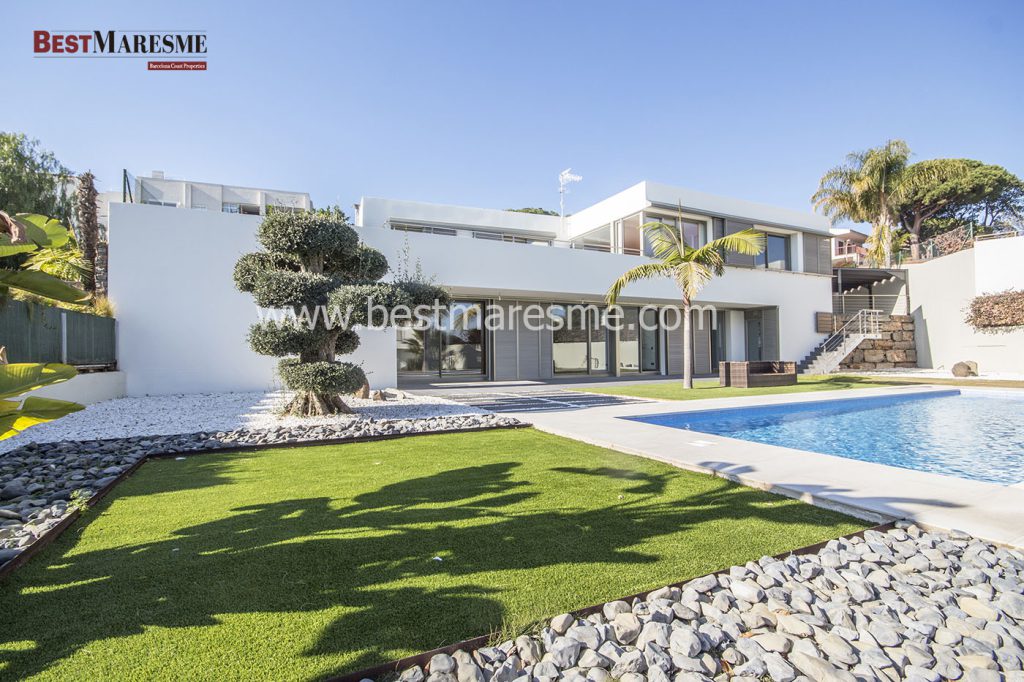 CANET
A little further away are the most visited beach destinations in summer such as Arenys de Mar, Canet de Mar, Sant Pol de Mar, Calella, Pineda de Mar, Santa Susanna or Malgrat de Mar. Probably these small fishing villages are the most beautiful You will see in this part of the coast, with beautiful beaches, and charming villages.

In Canet you will find the Casa Roura, a modernist building, as well as the Canetense Athenaeum and the Lluis Domènech i Montaner House Museum, one of the important figures of Catalan modernism.
CALELLA
CENTER D'INTERPRETACIÓ DEL FAR DE CALELLA
Located at the top about 50 meters high with privileged views was built in 1856.
The center wants to explain the communication relations of the lighthouse with the environment, through texts, audios, interactive games designed for children to enjoy this activity as a family.
The installation has a viewpoint that does not leave indifferent for its views of the coast and the mountains of the Montnegre I Corredor natural park.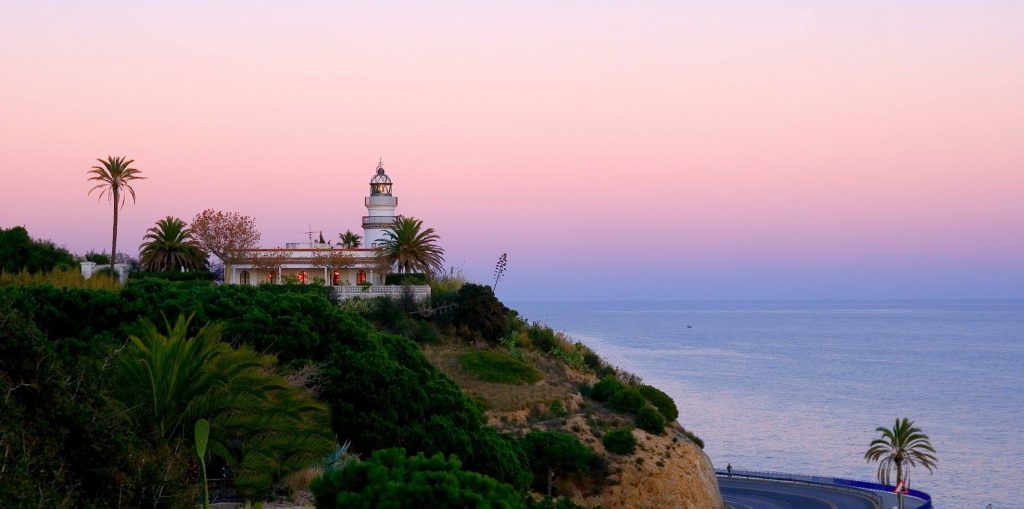 From BestMaresme we hope you love our suggestions to enjoy MARESME area