If you hear about the Maresme gastronomy, what is the first thing that think? Surely you think are the most recognized products, such as peas or strawberries, two products that have their own gastronomic days.
But, did you know that the region has many other products that are not so well known but are equally delicious?
PRODUCTs from the garden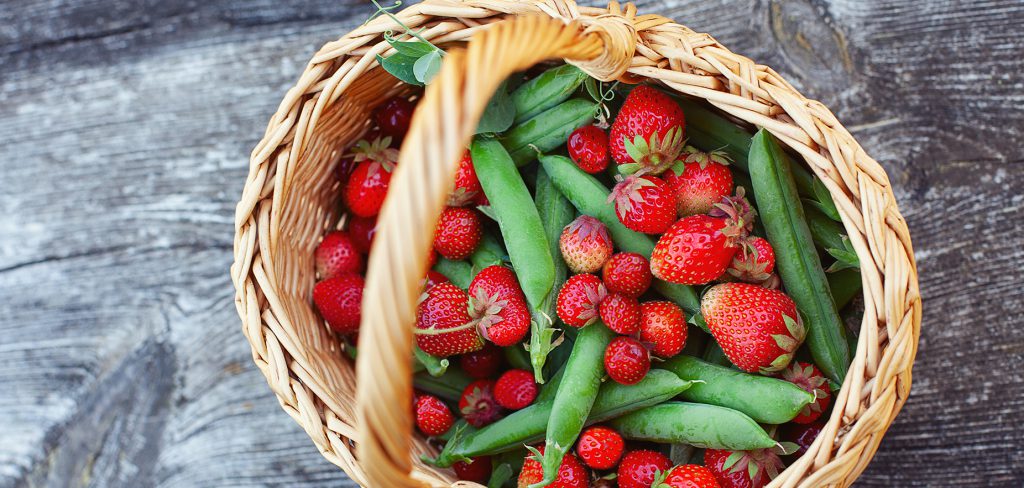 Strawberry
Maresme region in Catalonia is one of the largest strawberry producers in the entire Spanish State. Strawberry is one of the tastiest fruits you can try. Bathed in cream, accompanied by orange juice or a glass of cava, turned into a smoothie …
It is grown in many municipalities in the region and you can buy it in local markets as a product of Km 0.
Peas
Another of the star crops is peas, the region's green pearl, which gives a special touch to any dish, from the simplest to the most elaborate. They are also cultivated in a large part of the Maresmen geography, which makes it a symbol.
In Llavaneres, what is known as garrofal pea is cultivated, its most common and appreciated characteristic is its sweetness. The Llavaneres pea is sown in October in siliceous and sandy soils and is harvested during March, April and even May.
Ganxet legume
One of the most characteristic legumes of the area are Maresme beans. The Ganxet bean has its own designation of origin and is grown in Maresme, Vallès Oriental and Vallès Occidental, in Catalonia.
This bean has a flattened shape, similar to a kidney, and which gives rise to its name, ganxet, ganchito in Spanish. Ganxet beans are medium in size and creamy. With a smooth and fine flavor, it is ideal to accompany a delicious peasant sausage. They are generally cooked sautéed in oil, with pork belly but they can also be eaten boiled.
Cherries d'en Roca
Let's go to Arenys de Munt to pick Roca cherries.
En Roca cherries are a typical crop of Arenys de Munt. They arrived about 120 years ago thanks  two mining brothers who took two cuttings (known in Arenys de Munt as "eixerns") of a variety that they had found in a farmhouse where they were working. Its peak is in summer, from the end of June to the end of July.
Every June 24 the Cherry Fair is held in Arenys de Munt.
Tomato
The tomato takes a leading role in Maresme garden when the heat arrives, another gastronomic jewel of Maresme. The "pometa" tomato, of an intense red color when ripe and ideal for salads because it does not have even a point of acidity. It is a native variety of the region and can be found in several municipalities.
Maresme tomato producers are: Alella, Argentona, Cabrera de Mar, Cabrils, Malgrat de Mar, Mataró, Palafolls, Pineda de Mar, Premià de Mar, Sant Andreu de Llavaneres, Sant Cebrià de Vallalta and Vilassar de Mar.
Cheese
And if you like cheese, in Maresme region we have artisans who are finger licking good. They are made in Sant Iscle de Vallata, in Arenys de Munt, in Vilassar de Dalt and de Mar.
At BestMaresme we have a great offer in the most exclusive areas of the Maresme. We are experts in luxury properties in towns such as Cabrils, Premia de Dalt, Vilassar de Dalt or Llavaneres. Are you looking for a luxury house to buy or rent in the Costa de Barcelona? Visit us or contact us.
Sweets
Although they are not so characteristic, the sweets of Maresme will enchant you. In Canet they make "modernist stained glass windows" based on tea paste dough with colored gelatin in homage to Lluís Domènech i Montaner. These sweets are a symbol of Canet. At Christmas, you cannot miss the nougats and waffles.
Without any doubt, the protagonist is Coca de Llavaneres, one of the best-known Maresme sweets in all of Catalonia. As her name indicates, is exclusive of Sant Andreu de Llavaneres. It is a puff pastry filled with cream and covered with pine nuts and sugar, a pleasure for the senses! It is even certified with a quality assurance mark.
In the Maresme we also have great jams, pates and tasty meat products. And above all we cannot forget the best artisan bread.
Sea products
Prawns
The Arenys prawn of an intense red color, with a very tasty meat that makes it one of the most valued meals of Catalan gastronomy.
The most characteristic places where we can find this crustacean are Tarragona, Palamós (Baix Empordà), Blanes (Selva) and Arenys (Maresme) are some of the ports where the best prawns come from.
The prawn is marketed in the Arenys de Mar harbor fish market, and can be purchased in fishmonger's throughout the Maresme region.
Squids
We cannot forget the Squid from this same town, Arenys, which has gastronomic days called "Calamarenys", where the town's restaurants prepare original and unique recipes with squid as the main ingredient.
What is the uniqueness of the squid of Arenys de Mar?
Basically the jig, the method of fishing. With the jig we have an ecological method to fish it, which respects the environment, since it is not as invasive as trawling and above all enhances the final product.
DO ALELLA wines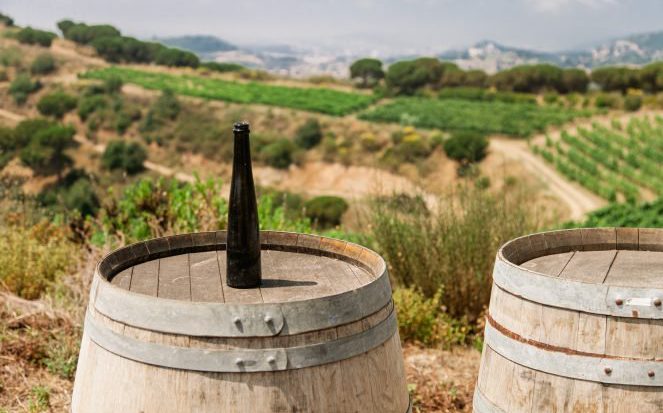 And we have left for last the Alella Denomination of Origin (DO) wine, which is grown in Alella and Tiana vineyards. It stands out for the quality of the white wines, with the grape varieties Pansa Blanca, Garnacha Blanca and Sauvignon Blanc as the main protagonists. But we can also find rosé wines made with Grenache, Merlot, as well as fruity and smooth reds made with Cabernet Sauvignon, Tempranillo and Merlot.
The white wines of DO Alella are ideal to drink with the typical Mediterranean fish and rice. Reds wines are good for soft meats and fish such as tuna.
In any case if you don't like wine, you can drink spirits or craft beers.
Are you hungry after this?

Well, you can find those products in Maresme markets …