Welcome to the Costa de Barcelona- Maresme, a region to visit all year round with an exceptional climate, which combines the richness of so internationality renowned tourist area with beautiful Mediterranean beaches, bustling recreational ports, and the culture, gastronomy and traditions of its popular celebrations with the intense green of its three natural parks.
Close to Barcelona, El Maresme (30 municipalities, 16 on the coast and 14 slightly inland) has become an excellent cultural and leisure alternative. Natural areas with marked trails, full service beaches for summer enjoyment, cities with architectural and cultural tours and a wide range of museums to visit, and leisure companies with original proposals. A whole range of products based on quality.
Maresme has a tourist tradition of more than 50 years, with a varied proposal of activities, which increasingly complements the sun and beach tourism with which it became known.
It is important to highlight the set of activities that can be done as a family throughout the region.
Enjoy Maresme with children is very easy. We propose activities for the whole family such as visiting the Can Gel cow farm or taking a ride aboard a little tourist train is also a good way to visit some of the municipalities of Maresme.
Jardines de Can Jalpí en Arenys de Munt
Can Jalpí Gardens have everything inside! From an adventure park to a beautiful 19th century castle surrounded by an artificial lake. Strolling through all the gardens is to connect with nature and learn a little more about the history of the place. In addition, for children it is a lot of fun thanks to the Jalpiaventura park.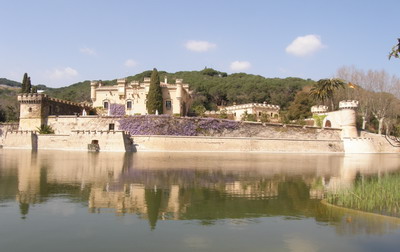 EL GRIU DE CANET. Un paseo por la historia
Para empezar a jugar podéis recoger el mapa y el libro en la Oficina de Turismo de Canet de Mar
Un juego interactivo para toda la familia.
¡Descarga la App y vive una historia emocionante junto a un ser fantástico!
El Griu (Grifo) es un animal mitológico, mitad águila, mitad león. Averiguad las pistas repartidas por Canet y buscad por el magnífico patrimonio cultural de la villa. Se puede jugar de diversas maneras, en forma de juego de pistas, de geocaching o de juego de observación.
Parque Dalmau- Calella
Rural space in the middle of the city with Mediterranean vegetation. A cultural and natural meeting place with children's play areas. Ideal for walks outdoors. Route of the Squirrel.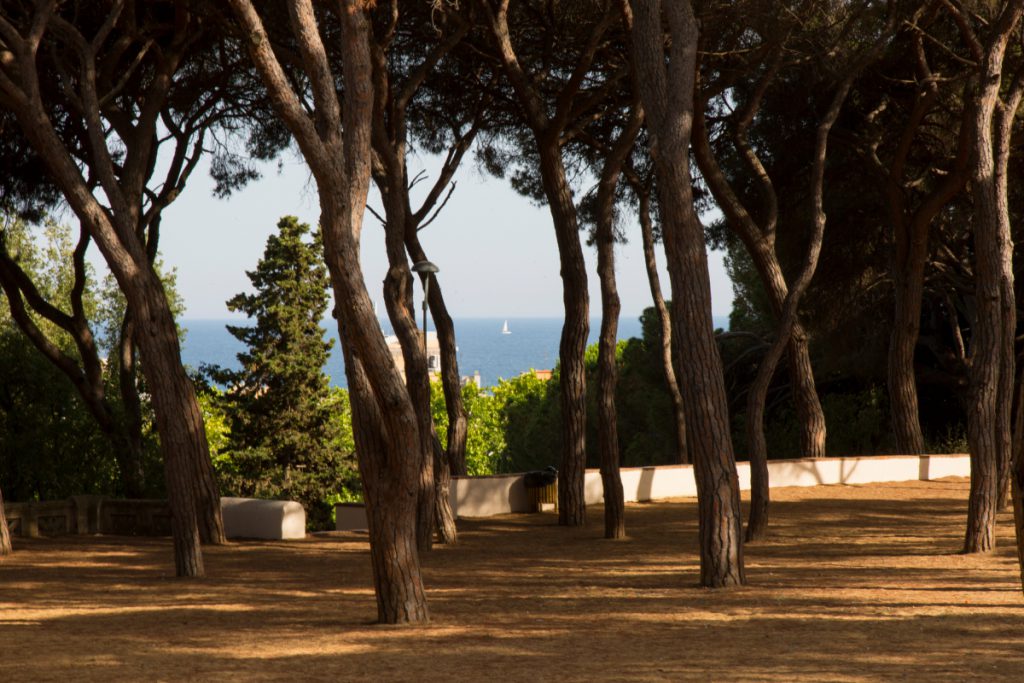 Burriac Castle stands at a strategic point, 401 meters above sea level and 3500 meters away from the sea, so you can see incredible views from Vilassar de Mar to Caldes. Burriac Castle is declared a "cultural asset of national interest".
There are many itineraries to visit the castle. The simplest and most suitable for families begins in the center of Cabrera.
From La Riera street, which later becomes a dirt road and leave your car in the car park that you will find.
Follow a track where there is a chain so that vehicles do not pass and after approximately half an hour (depending on the stops you make) you will arrive at the castle.
At BestMaresme we have a great offer in the most exclusive areas of the Maresme. We are experts in luxury properties in towns such as Cabrils, Premia de Dalt, Vilassar de Dalt or Llavaneres. Are you looking for a luxury house to buy or rent in the Costa de Barcelona? Visit us or contact us.
Parque de Can Muntanyà en Caldes d'Estrac
The current Can Muntanyà park was formerly the garden of the house of Adolfo Montañá, who when he returned from Cuba decided to build a luxurious home with beautiful views of the city. This makes this park very beautiful and interesting to see today both for its flora and fauna and for the views that it leaves us of Caldes d'Estrac and the sea. And hopefully squirrels can be seen!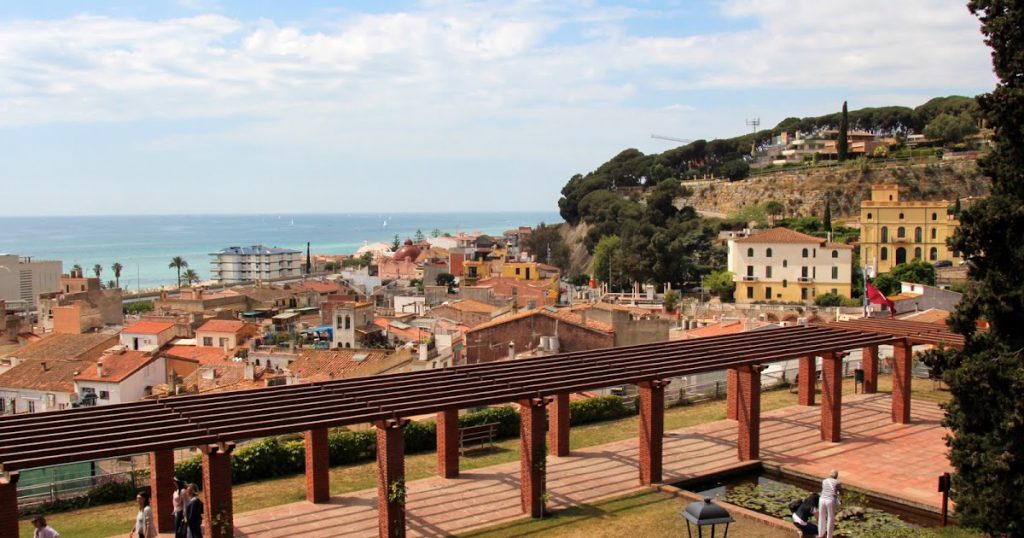 Granja Viu Can Gel Dosrius
New and innovative project. It is a productive dairy cow farm. Located in Canyamars since 1910, where guided tours are held to answer a question, as simple as "where does the milk come from?". Through the visit you can enter the world of dairy cows, how they live, what they eat, why they give milk, etc. The visit is aimed at all types of public.
El Bosc Vertical en Dosrius-Canyamars
In this adventure park, children will be able to enjoy more than 80 activities, including zip lines, lianas, catwalks … And with 4 totally different routes or itineraries! All of them classified according to difficulty and intensity. A different way to get to know the forests and live adventures.
Ferrocarril del Masnou-El Masnou
Get on the five-inch train, enjoy several models and the railway museum located in the Caramar theme park at the same time you are in the middle of nature with species from all over the world.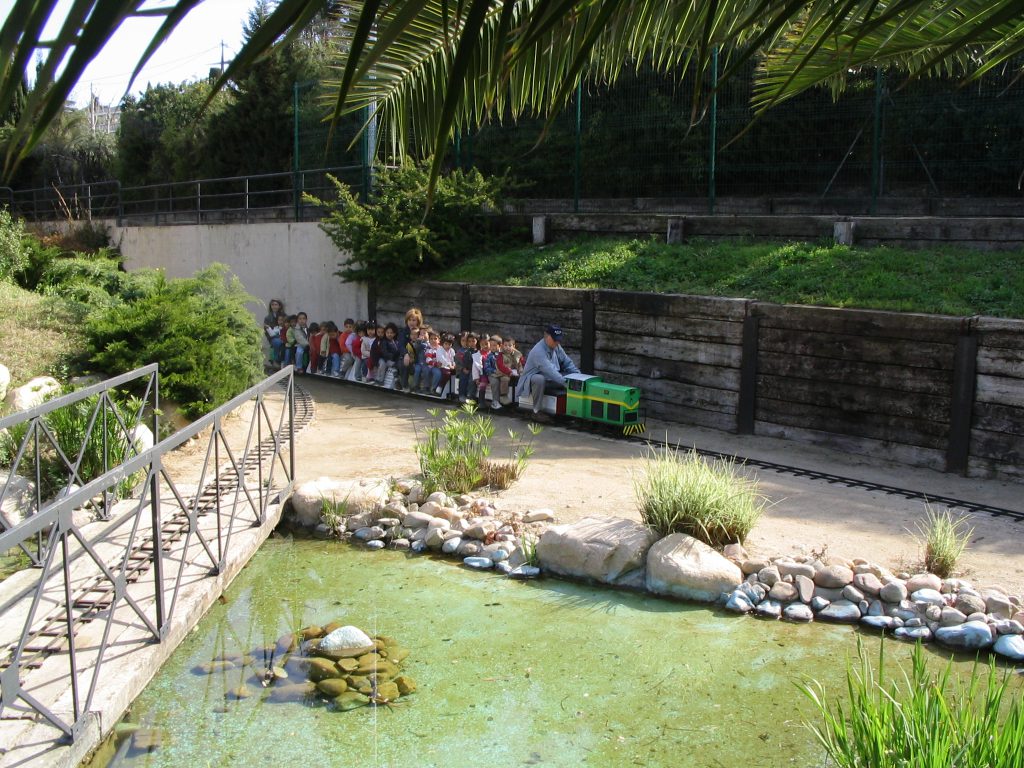 Adventure Park en Santa Susanna
Adventure Park has its trees as protagonists, because they are the main rivals that we have to face through their routes. With 3 totally different circuits, and divided according to the age and height of the children, they must overcome all obstacles, without ever touching the ground! A game where a lot of sport is also practiced.