Barcelona celebrates its biggest festival
This year the Festa Major de la Mercè in Barcelona cannot be as always. Every year people was concentrated on the streets and hundreds of activities for all ages, but the pandemic forced to the city council to take protective measures and reduce the events.
However, a cultural program will be maintained with 150 groups, mainly from the local scene, and 300 events with limited capacity. The entrance, which will be free, will require reservation via web or mobile app.
The announcement of this year will be in charge of the clown Jaume Mateu, Tortell Poltrona.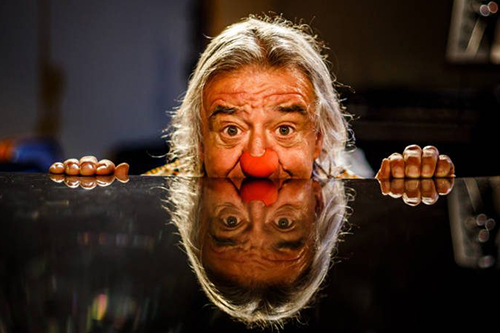 Apart from maintaining its main festival, the Catalan capital wants to help the culture, which has been so affected by the COVID 19 crisis.
Sanitary protocols will be applied:
Interpersonal distance
Mask
Control and registration of attendees
Perimeter closure of the events
Events throughout the city
ACTS THROUGHOUT THE CITY
In addition to the usual spaces as Moll de la Fusta, Castell de Montjuïc, Ciutadella Park, Palauet Albéniz … this year new emblematic spaces are added, the Casa de l ' Aigua the Teatre Grec or the FC Barcelona facilities, in the Plaza de la Trobada (outside the Ateneu Popular 9 Barris), many interiors of blocks of the Eixample, the Joan Miró park, the Center del Poblenou park, the park from Estació del Nord, the Can Altimira gardens and the Drets Humans gardens, among many other spaces. There will be about fifty stages spread over the ten districts of the city.
The Piromusical will also be held from four corners of the city- Sants Montjuic, Sarrià Sant Gervasi, Nou Barris i Sant Martí- and thus they can be enjoyed from balconies and rooftops. The music of the Piromusical this year will be dedicated to the elderly people.
¿Are you looking for a luxury house in Barcelona area?
At BestMaresme we have a great offer in the most exclusive areas of the Maresme. We are experts in luxury properties in towns such as Cabrils, Premia de Dalt, Vilassar de Dalt or Llavaneres. Are you looking for a luxury house to buy or rent in the Costa de Barcelona? Visit us or contact us.
The Poster
La Mercè poster shows an illustration designed by the Reskate studio that talks about plagues, parties, happiness and inclusion. In it poster appears a young woman, La Mercé, protected with a mask and with a lobster in her hand that refers to the plague that affected Barcelona in 1687. They were entrusted to the Virgen de la Mercè, and finally got rid of the insect .