According to the Institut d'Estadística de Catalunya (Idescat), in 2020 the population of the Maresme increased by 5,936 people compared to 2019, which represents a relative increase of 1.31%. It is the sixth consecutive year that the population increase than the previous year. This is mainly due to internal Catalan migrations and also to people from other countries.
This, show how attractive Maresme is.
Maresme has been experiencing sustained growth for several years. The official population in December 30th, 2020 according to Idescat is 458,626 inhabitants.
With these figures, Maresme remains the fourth Catalan region with the largest population with a demographic of 5.89%. It is surpassed by Barcelonés, Vallés Occidental and Baix Llobregat.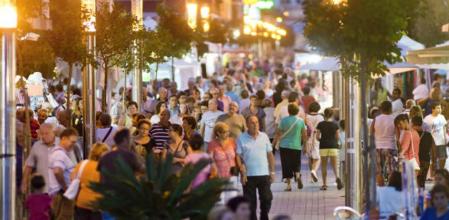 The figures by municipalities indicate that the number of inhabitants has increased in 28 of the 30 municipalities of the region. The greatest growths in relative terms: Dosrius (3.12%), Santa Susanna (2.96%) and Pineda de Mar (2.61%). Has grown less in Vilassar de Dalt (0.32%), Teià (0.47%) and Argentona (0.67%).
Half of the population of Maresme is concentrated in five municipalities with more than 20,000 inhabitants: Mataró (129,661), Premià de Mar (28,531), Pineda de Mar (27,984), Masnou (23,831) and Vilassar de Mar (21,035).
At BestMaresme we have a great offer in the most exclusive areas of the Maresme. We are experts in luxury properties in towns such as Cabrils, Premia de Dalt, Vilassar de Dalt or Llavaneres. Are you looking for a luxury house to buy or rent in the Costa de Barcelona? Visit us or contact us.