Maresme and culture are two inseparable concepts. From north to south all Maresme towns live the culture. Civic, cultural centers and museums, would like to show its treasures and knowledge spaces. In Maresme we can visit museums of Art, of painting, of traditions, industrial activities, history or archeology. And many of this Museums are located in historic buildings.
We have selected some of these museums that we can visit in the Maresme.
Calella
Museu-Arxiu Municipal de Calella Josep M. Codina i Bagué
Calle de les Escoles Pies, 36. Calella.
Winter timetable (from October 1 to Easter): Tuesday to Saturday from 5 p.m. to 8 p.m., Sundays and holidays from 11 a.m. to 2 p.m. Summer time (Easter to September 30): Tuesday to Saturday from 6 p.m. to 9 p.m., Sundays and holidays from 11 a.m. to 2 p.m. Admission: 2€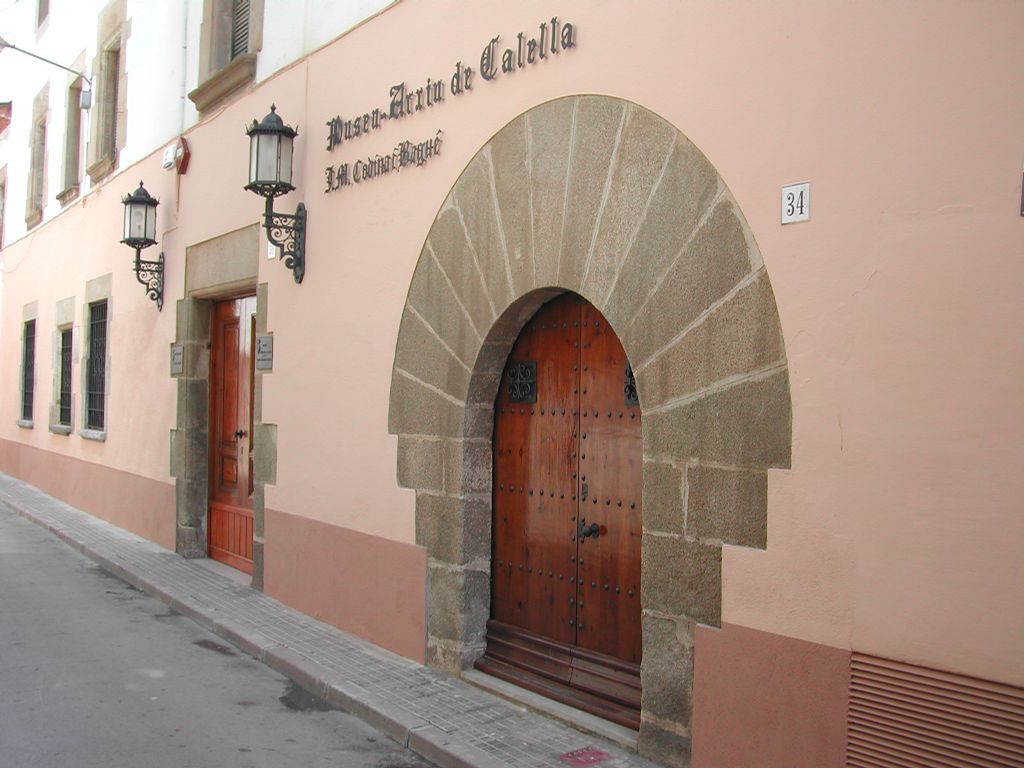 The origin of this museum is found in collections since the 50s, with the objective of create a museum with historical, artistic and ethnological objects. In 1979 the first exhibition halls dedicated to textiles and ceramics were inaugurated. Nowadays we can find a great diversity: minerals, fossils, archaeological materials, popular ceramics, tiles, textile machinery, traditional crafts tools, dresses, embroidery … in addition to the whole of the Barri Pharmacy and the Gallart art gallery, with artistic works by the painter Lluís Gallart i Garcia (1922-1988, mainly oils and drawings.
The museum building is an old house rebuilt in the 18th century, using elements from other buildings.
El Masnou
Museu Municipal de Náutica del Masnou
Calle de Josep Pujadas Truch, 1. El Masnou.
Timetable: Thursday and Friday from 5 p.m. to 8 p.m., Saturdays, from 11 a.m. to 2 p.m. Annual closing days: January 1, 5 and 6, Good Friday, May 1, Second Easter, June 29 (San Pedro), December 24, 25, 26 and 31, and all August. Free entrance.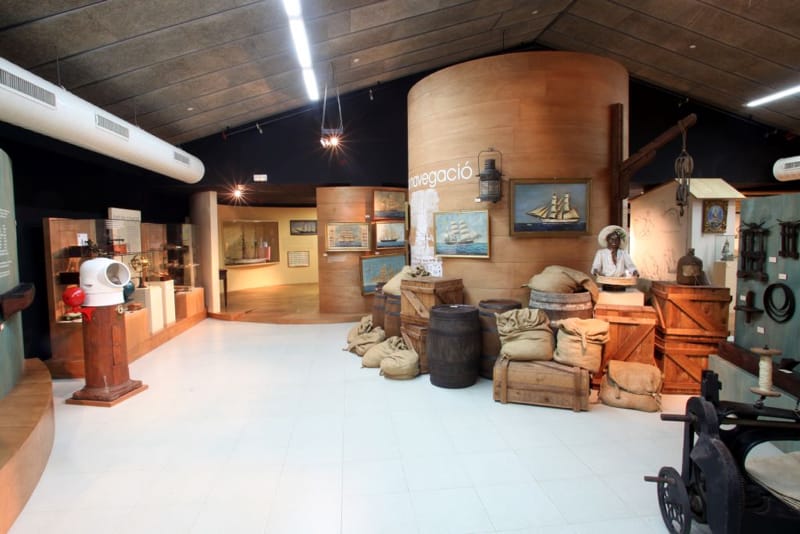 The archaeological remains of the Roman villa found in the nineteenth century in the basement of Cal Ros de les Cabres generate an important interest towards archeology. Later this interest began to focus also on the nautical of the nineteenth century since the activities of sailors and fishermen of that time was an important economic activity of El Masnou. From these, the museum that was inaugurated in 1962 began to develop. At the end of that decade the nautical collection was increased with the donation of the Emili Josep Sala Barbarà. In 1990 and before the considerable volume of information of maritime world the museum was renamed with the name by which it is known today.
Highlights the Espai d'Art Cinètic Jordi Pericot, the unique collection of kinetic art in Spain. It is dedicated to Jordi Pericot (El Masnou, 1931), one of the most universal artists in the population. This space was inaugurated at the end of 2011, and is the result of the donation of the most representative work of the author to the town hall.
¿Are you looking for a luxury house in Barcelona area?
At BestMaresme we have a great offer in the most exclusive areas of the Maresme. We are experts in luxury properties in towns such as Cabrils, Premia de Dalt, Vilassar de Dalt or Llavaneres. Are you looking for a luxury house to buy or rent in the Costa de Barcelona? Visit us or contact us.
Mataró
Calle de Beata Maria, 3, Mataró.
Timetable: Thursday and Friday, from 6 to 8:30 p.m. Saturdays closed.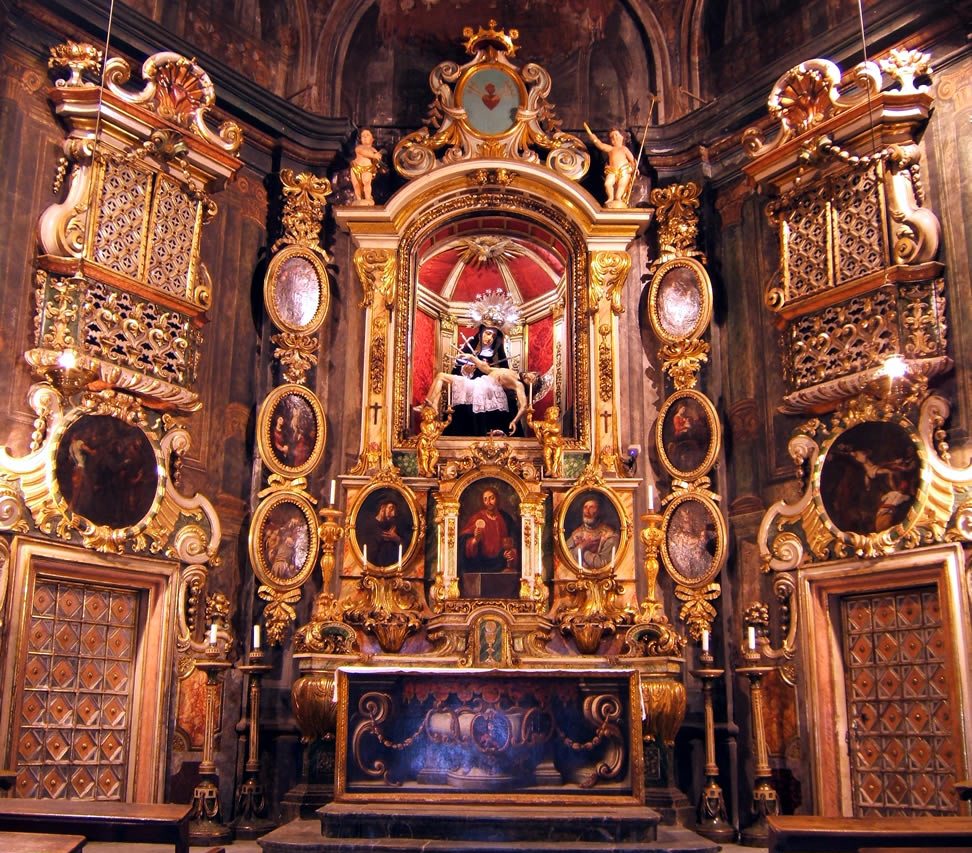 The Arxiu Museum of Santa Maria, Center d'Estudis Locals de Mataró, is an institution created in 1946 by the archivist Lluís Ferrer i Clariana, with the objective of managing the artistic, historical and cultural heritage of the parish of Santa Maria, the Oldest one in the city. Along years, it has been increased by the many donations received from people and from companies. One of the most outstanding pieces of the museum is the Els Dolors complex, built between 1694 and 1798 by the Venerable Congregation of Nostra Senyora dels Dolors, consist of the chapel, sacristy, boardroom, choir and crypt.
El Carreró, 17. Mataró. Información: 937 582 401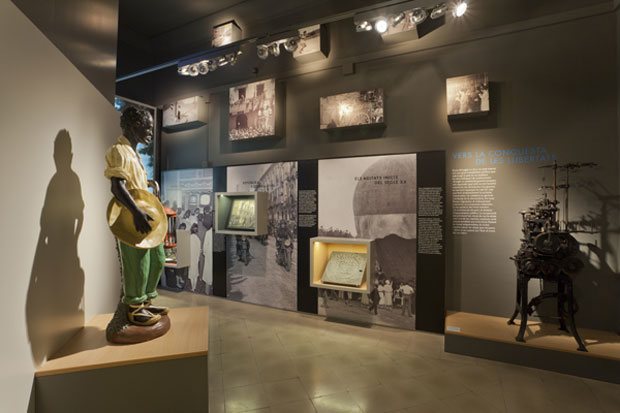 The Museu de Mataró has a main one in Can Serra and three more: Ca l'Arenas, Center d'Art of the Museum of Mataró, the Clos Arqueològic e Torre Llauder, which includes archaeological remains of a Roman villa with the same name, and Can Marfà Gènere de Punt. In Can Marfà center "Mataró, capital of the gènere de punt" is developed, which incorporates a collection of machinery, objects and documentation related to knitting and was donated to the city by Jaume Vilaseca Foundation.
Since museum foundation in 1894, its collections was increased thanks to donations from individuals and thanks of archaeological materials from excavations done periodically.