Premia de Dalt
Premià de Dalt has everything. For having has even sea views. Flanked by forests of pines and oaks on one side and with the Mediterranean horizon on the other, the urban core of Premià de Mar is developed from the church of Sant Pere through a commercial axis that goes from the town hall to the Escola Marià Manent, the Jaume Perich i Escala Library, the Can Figueres Culture House or the Bressol Municipal School.
Premià de Dalt, the "Vil • la Florida", has several examples of modernism such as Vil • la Matilde or Can Coromines.
Being in full Serralada Litoral, Premià de Dalt enjoys ideal landscapes to walk. Like the majority of the towns of Maresme, it has a good number of restaurants where you can taste the local gastronomy.
Architectural gem!Premia de Dalt
C-1045
1.100.000 €
An architectural jewel in Premia de Dalt for sale, built in 1975, with a sober and intelligent design, offering a unique personality to the property; the house was designed following the orography of the sloping land to fully respect the large carob trees that are located in the garden.
Distributed over two floors plus a garage, on an extensive 1,074 m2 plot facing south and overlooking the sea, the property enjoys maximum privacy.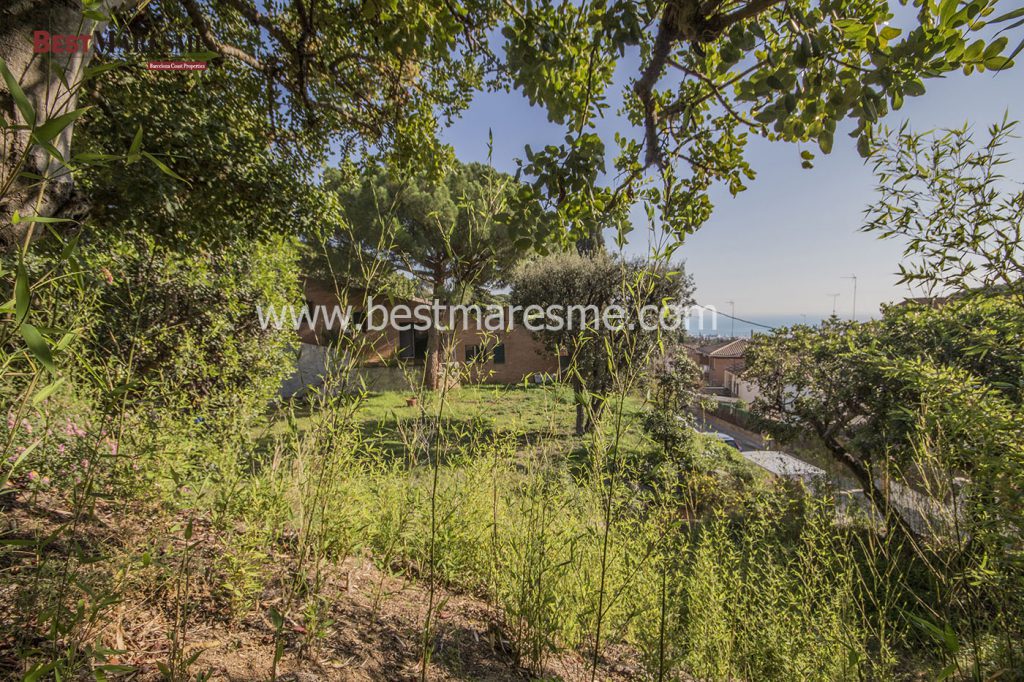 On the main floor there is a spacious and bright living room open through two large sliding windows to two large covered porches, in one of the porches there is a practical barbecue area, a comfortable kitchen with large windows and separate laundry room, guest toilet and bedroom.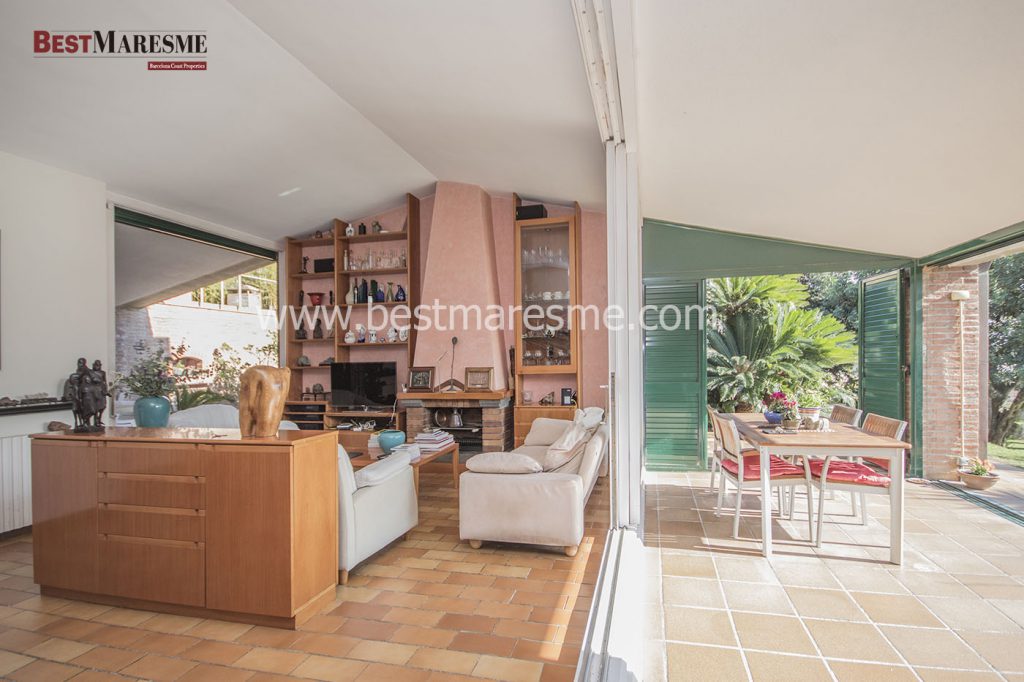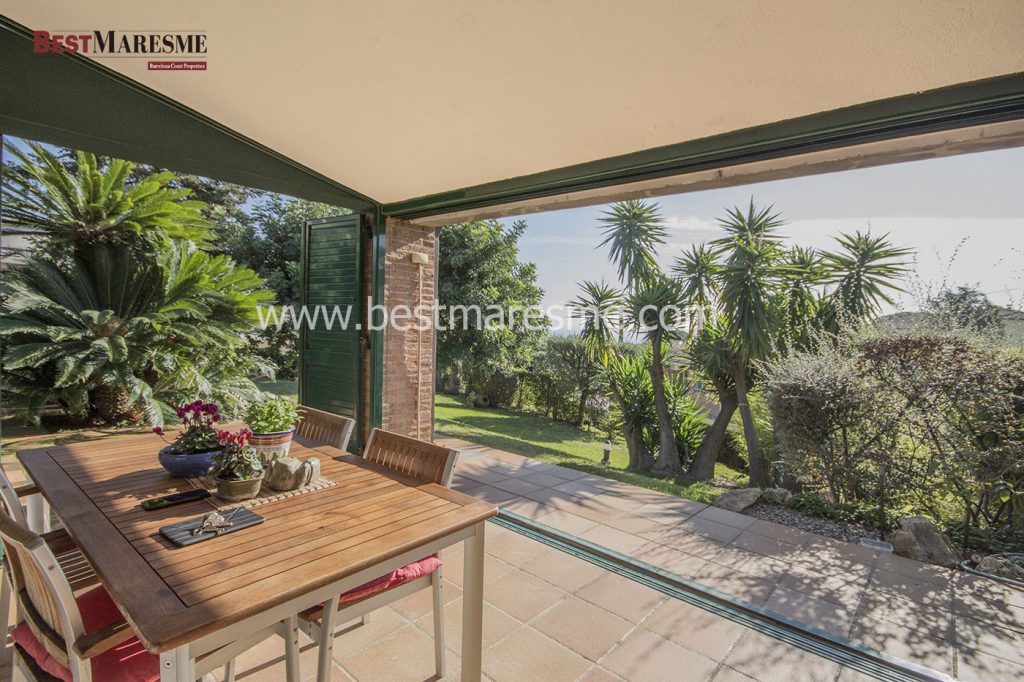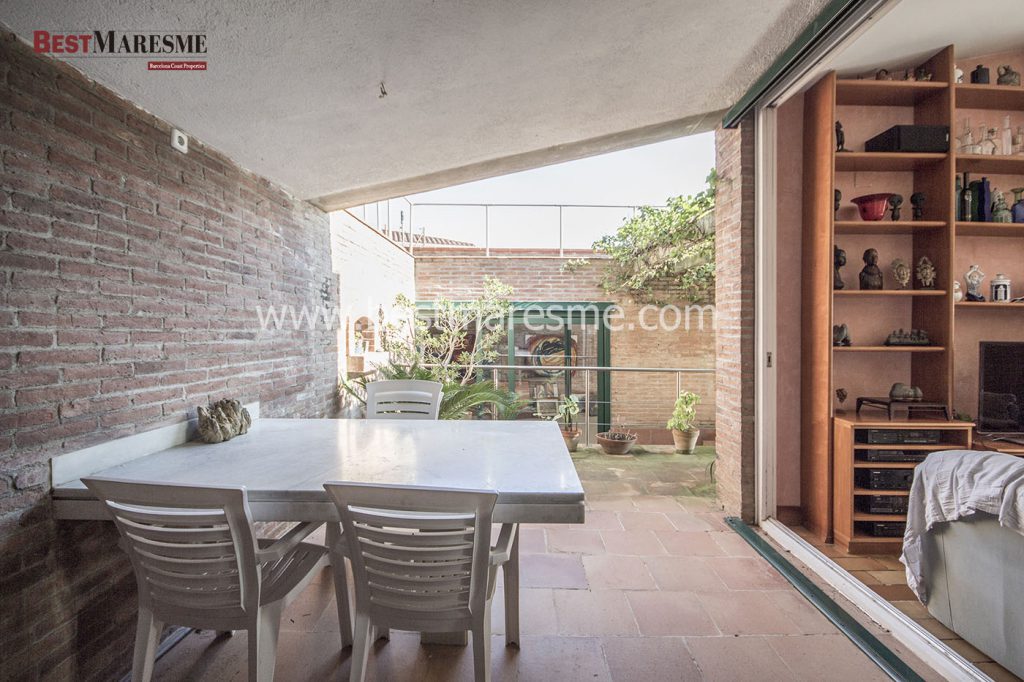 At BestMaresme we have a great offer in the most exclusive areas of the Maresme. We are experts in luxury properties in towns such as Cabrils, Premia de Dalt, Vilassar de Dalt or Llavaneres. Are you looking for a luxury house to buy or rent in the Costa de Barcelona? Visit us or contact us.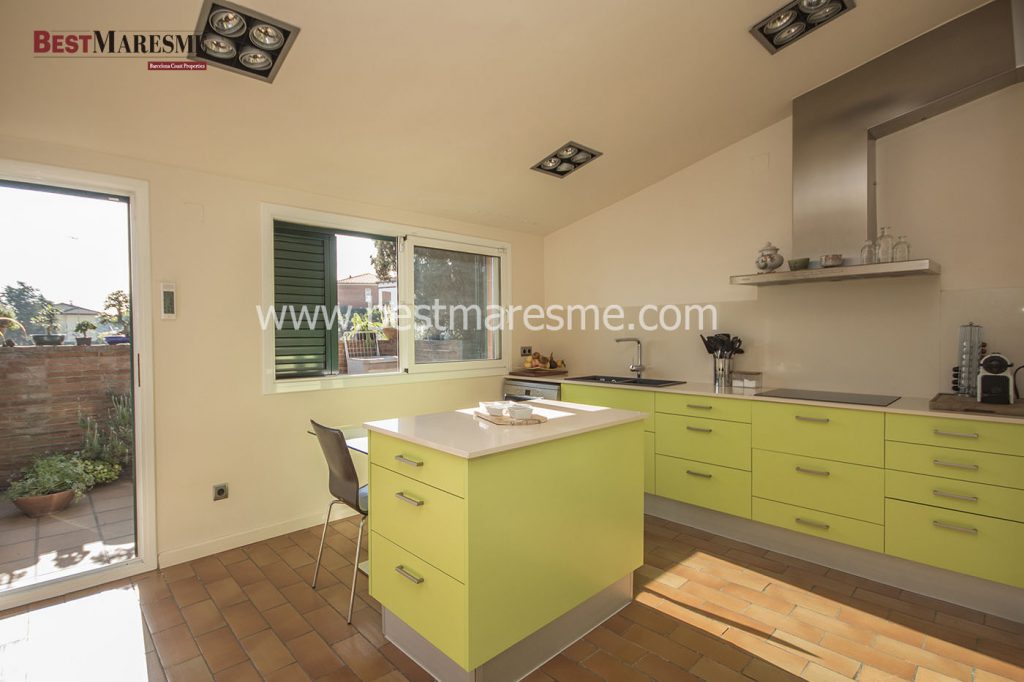 The rest of the bedrooms are distributed through a beautiful staircase and all has large built-in wardrobes and direct access to the upper garden.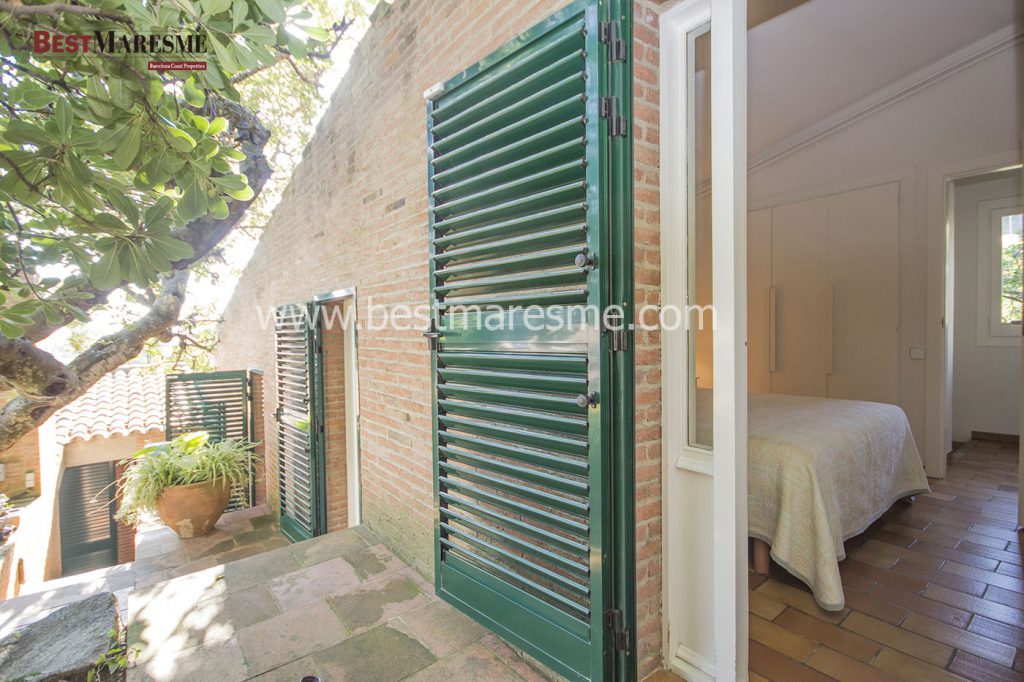 Finally, on the ground floor we find the boiler room and a garage for two vehicles.
A large studio attached to the main house, with a large bathroom and a beautiful cellar with a beautiful "Catalan volta".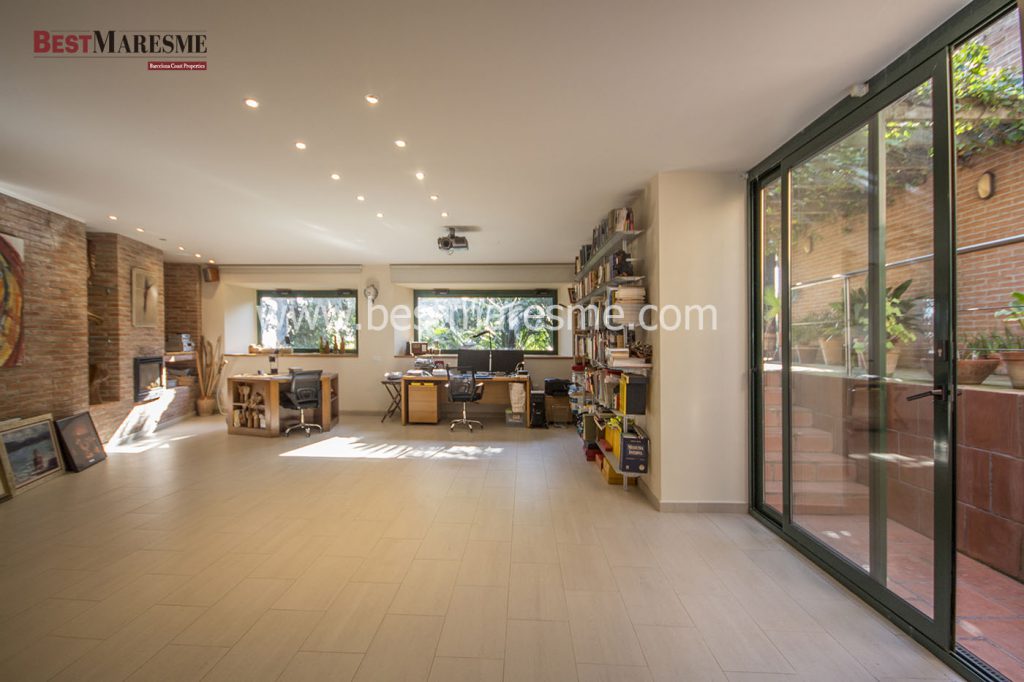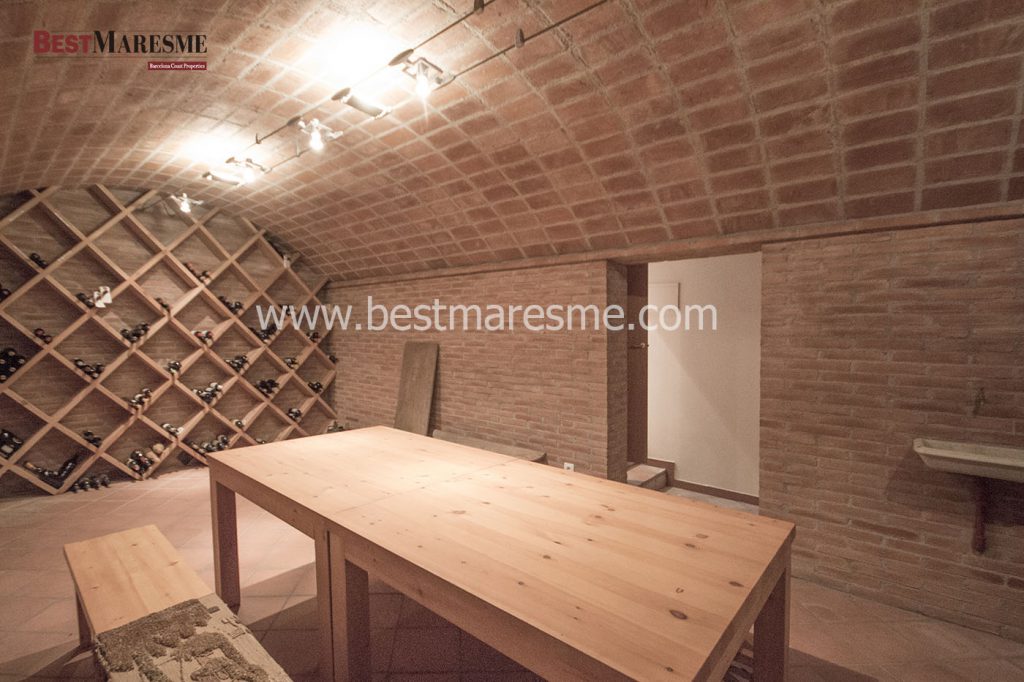 Acabats: terres de fang, calefacció de gas per radiadors, cuina moderna amb electrodomèstics encastats.
The property has an adjacent urban undeveloped plot of 580 m2 that can be purchased next to the house with the possibility of building about 350 m2 on it.