The Spanish Television program, Las Rutas de Ambrosio, will dedicate an episode of the new season to the Maresme region, passing through the Fonda Marina and the Montgat fish market and the Vallmora Wine Tourism and Archaeological Center to learn about the origin of the DO Alella, where he was received by Marta Ribas and Rebeca Ruiz, dressed as Romans, and they explained the characteristics of our DO as well as its Roman past.
Gonzalo D'Ambrosio travels through Spain discovering the pleasures of our gastronomy.
It is not a secret that the gastronomy of the Maresme falls in love. Whether products from the land or from the sea, there is plenty to choose from.
Choose from the numerous markets in the Maresme municipalities or at the many gastronomic fairs that are organized throughout the year. Without forgetting the good restaurants that offer letters and menus with local products.
For example, the Fonda Marina restaurant. A restaurant located for more than 100 years in front of Montgat beach, where you can enjoy a unique atmosphere. Its cuisine is defined as traditional Catalan cuisine with a gastronomic twist that will allow you to enjoy dishes with a high historical content adapted to the 21st century. The products, always seasonal, with high quality and from nearby producers (KM0).
They have a large selection of wines and sparkling wines, where denominations of origin such as Alella and all the national and international ones will allow you to pair your dishes and enjoy a great experience.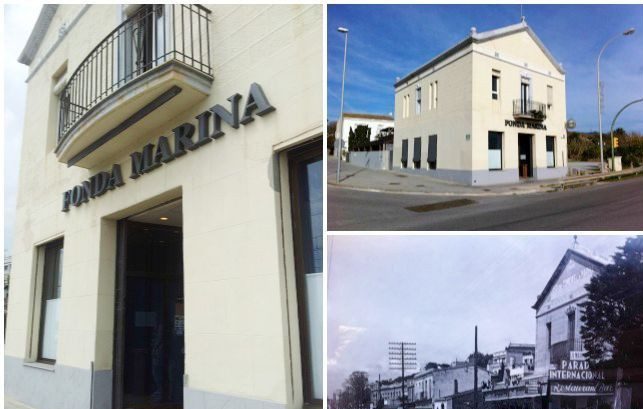 Another point visited by Las Rutas de Ambrosio has been the Vallmora Wine Tourism and Archaeological Center, a cultural facility located in Teià managed by the Association of Services of Alella, El Masnou and Teià.
The equipment allows us to understand what the cultivation, production and marketing of Laieta wine was like in Roman times. The site includes a testimonial vineyard and an experimental vineyard, and contains the only two reconstructions in the country of wine presses as they were 2,000 years ago.
The Vallmora Roman winery was a wine production center in Roman Laietània with documented activity between the 1st century BC and the 5th century AD.
A visit to the Celler romà i Center Enoturístic i Arqueològic de Vallmora will not only take us into the world of the DO Alella, but we will also be able to discover the best kept archaeological secrets of the region.
BestMaresme we encourage you to come and enjoy the typical products of our region.