The Three kings from the East will once again tour the streets of Mataró, the capital of the Maresme region, this year, but with a new route.
The Kings will arrive at Marina Port and will parade for two and a half hours through the streets of Mataró in the opposite direction to the traditional
One year after doing it only virtually, Their Majesties Melcior, Gaspar and Baltasar will return to the capital of Maresme this January 5, just as the calendar marks, punctual for La Cabalgata.
The three Kings of the East will arrive in Mataró aboard the ship Sant Ramon after crossing the Mediterranean Sea for days. Once they disembark, Melchor, Gaspar and Baltasar will make their parliaments and give presents the city of gold, incense and myrrh.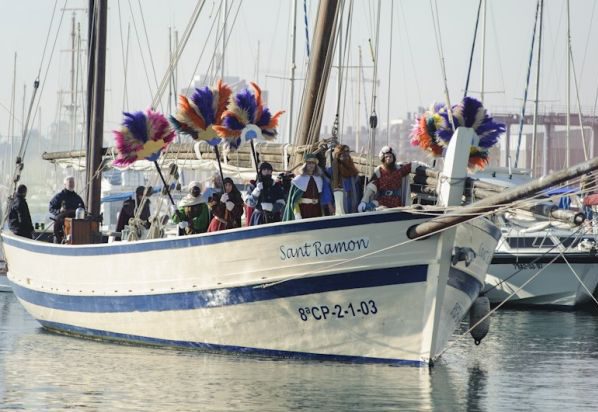 The mayor will give them the city key so that they can send their magic to the homes of Mataró. This act is recovered after two years due to the pandemic.
TecnoCampus to Rocafonda
La Cabalgata has a new route, leaving from TecnoCampus and arriving at the Mata highway, from where it started before.
Cabalgata Schedule in Mataró
5:30 p.m. – Pollancreda Park
5:45 p.m. – Camino Real – Francesc Macià roundabout
6:00 p.m. – Francesc Macià roundabout – Sant Cugat street
6:15 p.m. – Camino del Medio – Round of Francesc Macià
6:30 p.m. – O'Donnell Roundabout – Pompeu Fabra Street
6:45 p.m. – Camí de la Geganta – Calle de los Pirineuss
7:00 p.m. -Spain Square
7:15 p.m. -Alfons X Round – Paseo de Marti Cabanelles
7:30 p.m. -Round of Alfons X – Carretera de Mata
7:45 p.m. -Mata Highway – America Avenue
8:00 p.m. -Mata road – Rafael Estrany roundabout
At BestMaresme we have a great offer in the most exclusive areas of the Maresme. We are experts in luxury properties in towns such as Cabrils, Premia de Dalt, Vilassar de Dalt or Llavaneres. Are you looking for a luxury house to buy or rent in the Costa de Barcelona? Visit us or contact us.