New Season means warm weather and as Easter Holiday's are almost here, Best Maresme has  thought about visiting the seaside paths along the coast in Costa Brava. Formerly these roads were used to control contraband but now are a delight to enjoy beautuful intense blue of the mediterranean sea that mix with green vegetation.

S'Agaró (Sant Pol beach) – Playa de Aro
This tour lasts about an hour and is 6.5 km. Starting at Sant Pol beach reaching  Cala Pedrosa. From a Gazebo you can see fantastic views of the Mediterranean arriving to Sa Conca beach.
Map:
Clica en el mapa para ver el recorrido – wikiloc rutas
2.  Playa de Aro – St. Antoni de Calonge – Palamós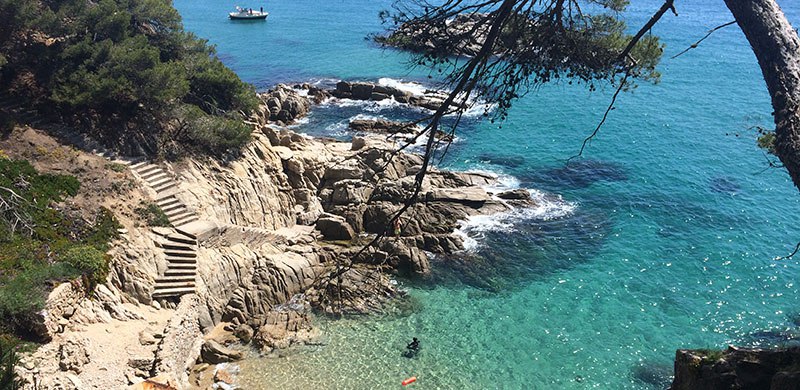 This tour lasts about 4 hours and 8,5km. From Playa de Aro to Sant Antoni de Calonge there is a little sidewalk by the road that continues to Cala Rovira, Sa Cova, Cala Belladona, la de Cap Roig, Roques Planes … and before reaching  Sant Antoni de Calonge you can see the Valentina Tower, from here it takes you to the big beach in Palamós.
Map: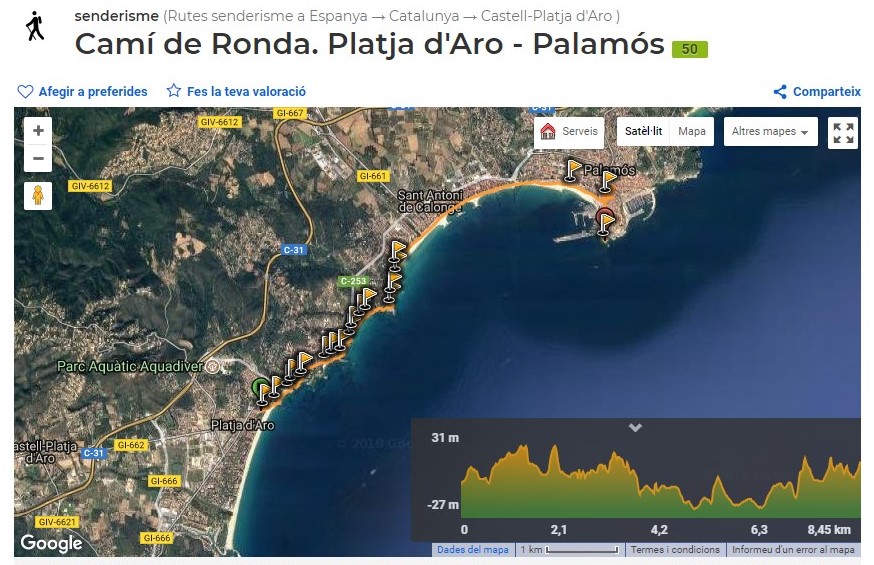 3.  Palamós – Calella de Palafrugell
This tour lasts aproximately 6 hours and are10,6 km,  here you can enjoy the beautiful sights of small beaches like (Cala de Castell, Cala Estrecha, etc) and famous Gardens in Cap Roig where every summer a  popular music concert is celebrated and to finish the day visit the cute village in Calella de Palafrugell.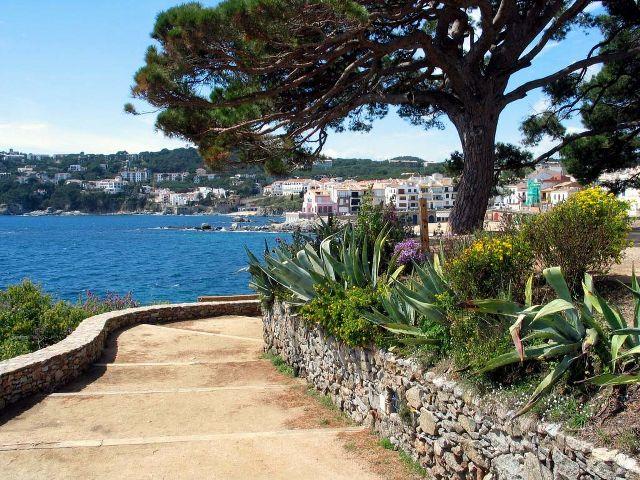 Map: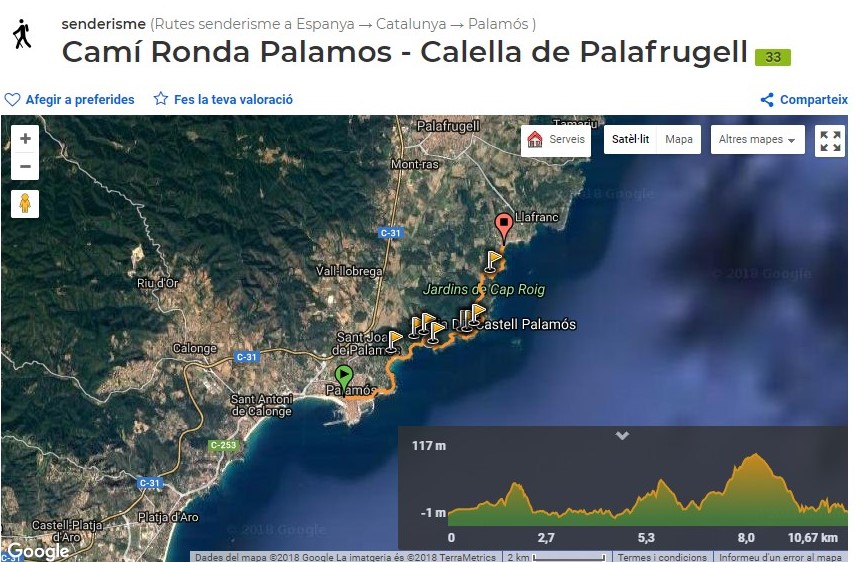 4.  Playa de Pals – Aiguafreda- Sa Tuna (Begur)
This tour lasts approximately 50 min and are5,3km, it is an easy walk but are some stairs and you must walk some meters on the road. First you reach the Cala Moreta  and afterwards Sa Riera beach. After walking on the road for a while you reach Aiguafreda and finally Sa Tuna.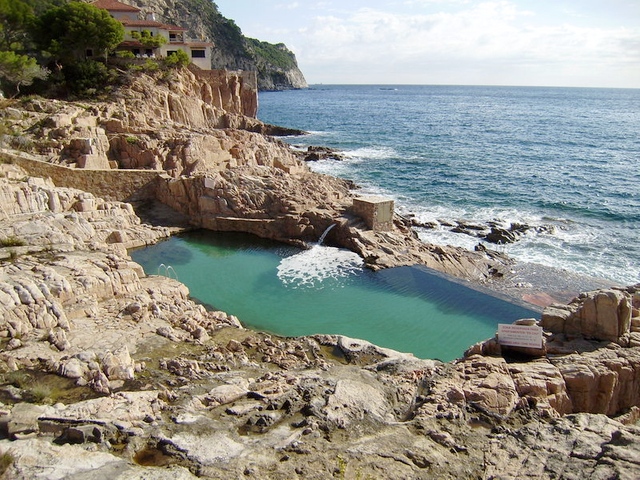 Map: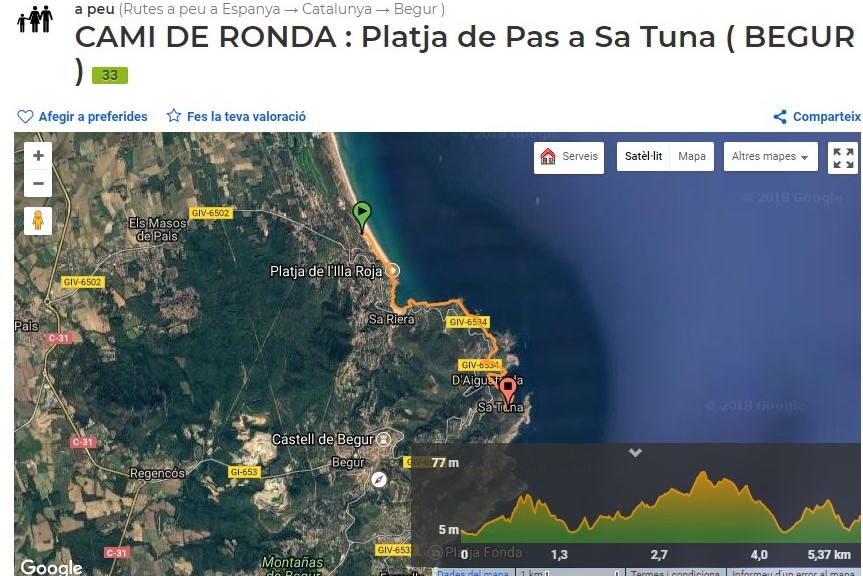 Clica en el mapa para ver el recorrido- wikiloc rutas5. Roses – Cala Monjoi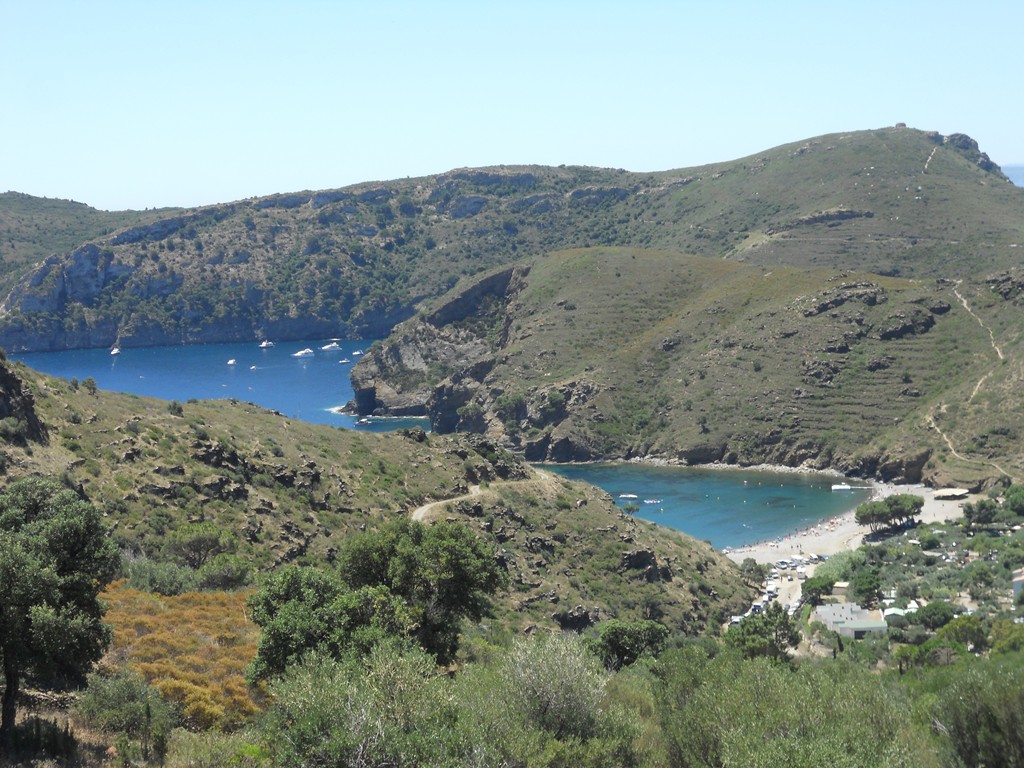 In this tour it takesw like 4 hours approximately and 9,5km.  It reaches the Natural  Park in Cabo de Creus, passing by Almadraba Beach and it finishes in Cala Monjoi.
Mapa: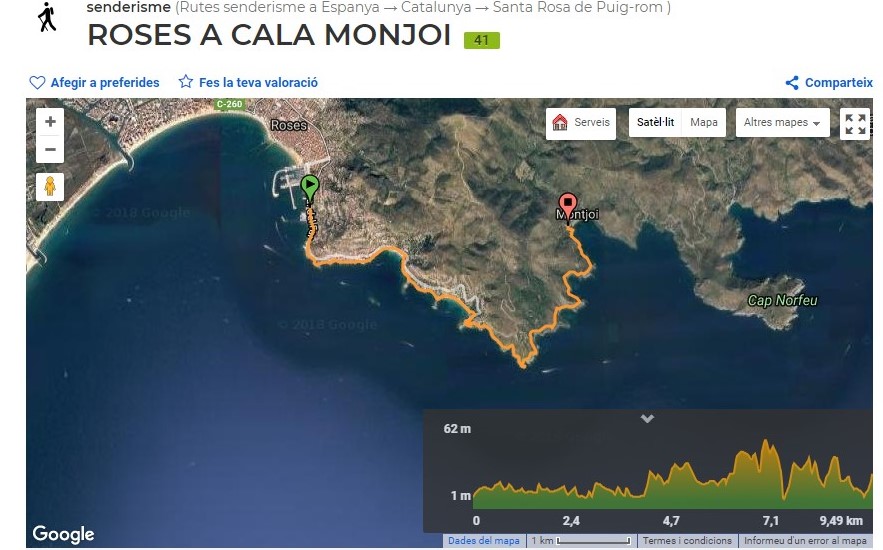 6. Cadaqués – Portlligat – Cap de Creus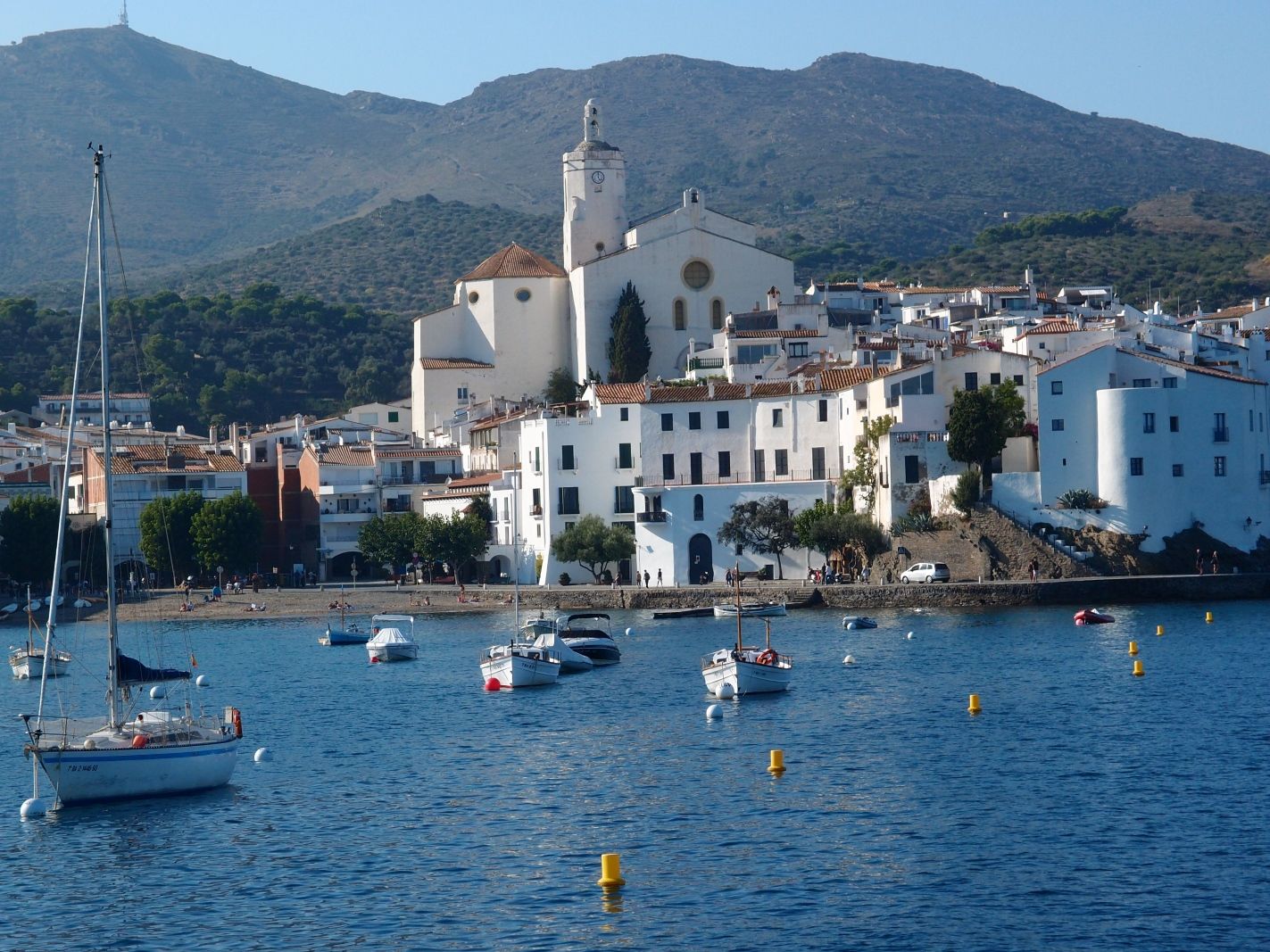 This tour takes like 5 hours and 10km are done. It is a wild, virgen area and has alot of small hidden beaches. Starting from the the famous town of painter Dali, Cadaqués, passing by Portlligat and finishing in the Lighthouse Cabo de Creus
Map: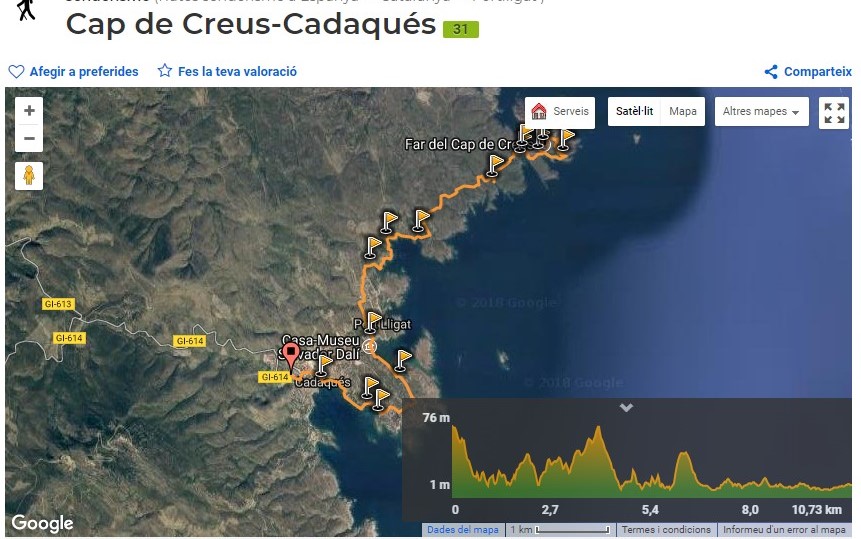 7. Port de la Selva – Llançà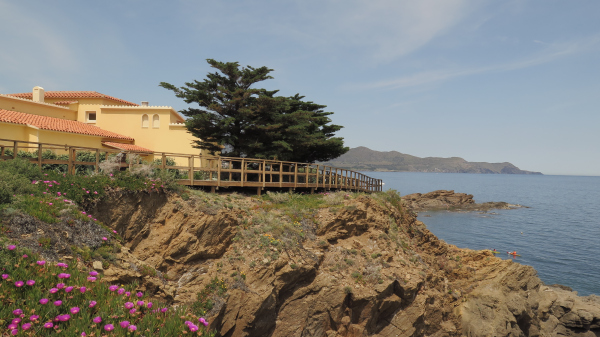 This tour lasts like 2 hours approximately and 8,8km are done. Leaving behind village Port de la Selva,  walking by  S'Arenella Lighthouse and Cabo de Bol  passing by Islands Falcó till reaching islet Castellar en Llançà.