About Llavaneras…
Sant Andreu de Llavaneres is Port Balís, but also the modernism of Ca l'Alfaro, Can Farnés or Garatge Matas, and, above all, an ideal place to live.
Every year the "Mostra de Productes Típcs de Llavaneras" is organized, in which we can taste, in addition to the famous peas, the other two emblematic products of this village, the stuffed apples and the coca of Llavaneras.
Strolling through the urban center of Sant Andreu de Llavaneres is a pleasure for all senses. For the sight sense that enjoys its buildings. The smell one that perceives by sea breeze. The taste sense that provides its rich and varied cuisine that we can try in its many restaurants. And even that of the ear sense, that perceives by the tranquility of its streets.
Unique and exclusive design
C-699
1.400.000 €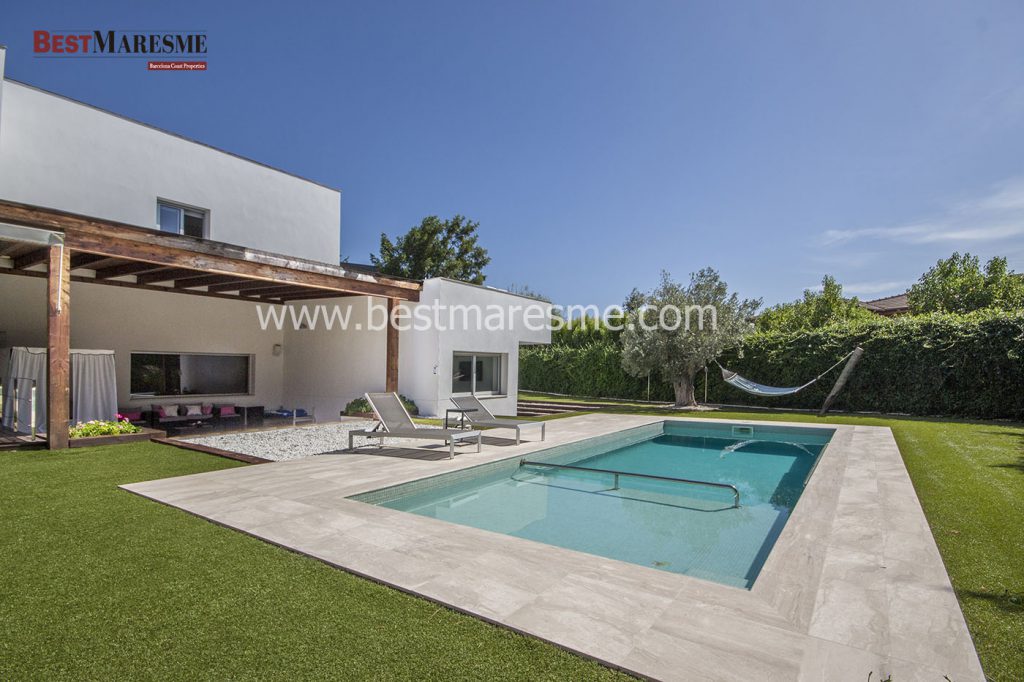 A special and unique design! Amazing and exclusive luxury modern house for sale, 2011, with 377 m2 constructed and distributed on a flat plot of 1,218 m2 with an unbeatable location and orientation 10 minutes' walk from the center of Sant Andreu de Llavaneres and has absolute Privacy.
House for sale in Llavaneras, ideal to live all year, near the center, schools and train station, beautiful beaches, golf courses and only 35 km from Barcelona!
Mediterranean, good location ..
C-983
1.790.000 €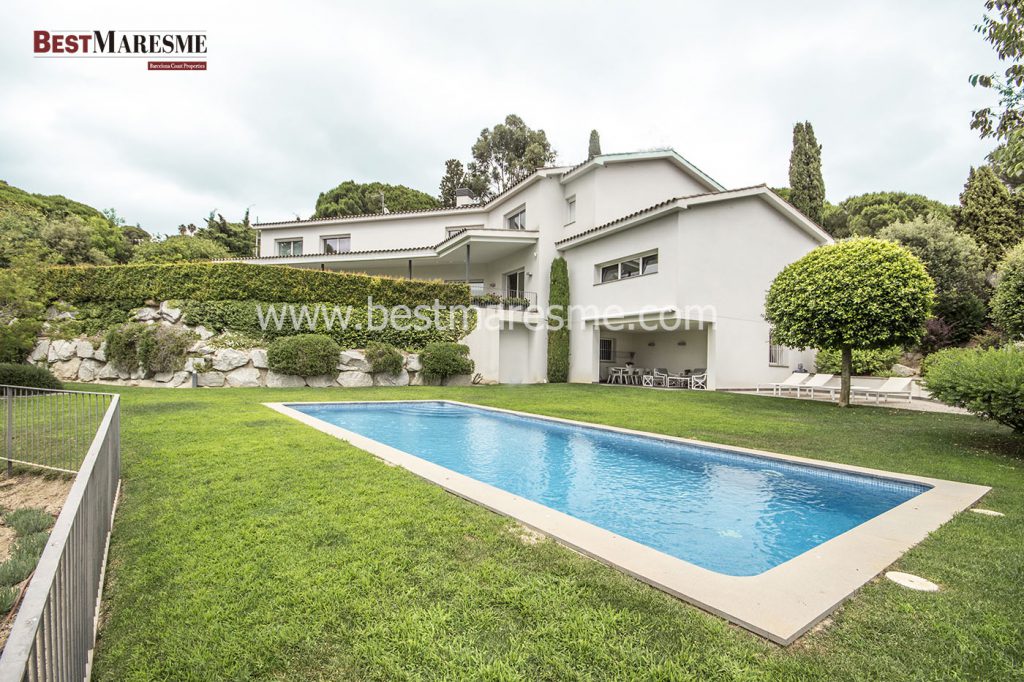 Luxury property for sale located in one of the best residential areas of Sant Andreu de Llavaneres, Bell Aire.
This extraordinary luxury property has quality finishes and large spaces in its different rooms for each member of the family to enjoy together and individually.
Very bright house, thanks its south orientation
A unique and incomparable property
C-456
1.800.000 €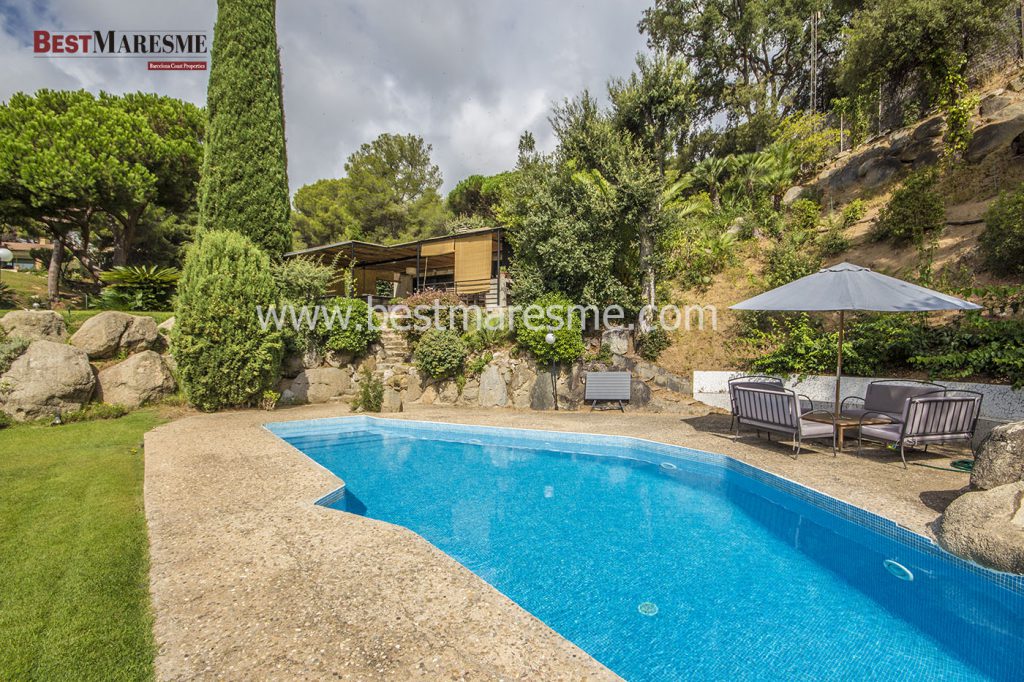 This fantastic property for sale is located in Sant Andreu de Llavaneres, near the center and in the prestigious Bell Aire urbanization. A spectacular architectural concept designed by famous architect Javier Barba.
Its location, its excellent finishes and its elegant simplicity seduce us from the first moment. A unique and incomparable property where you can enjoy every moment and that guarantees an exceptional quality of life.
It has a fantastic garden with spectacular sea views, a comfortable pool area with chill-out, an outdoor parking for several cars and a paddle court that is located on the adjoining plot, where you can build another property (not included in the price, ask for further information)
Design, technology and comfort!
C-728
1.950.000 €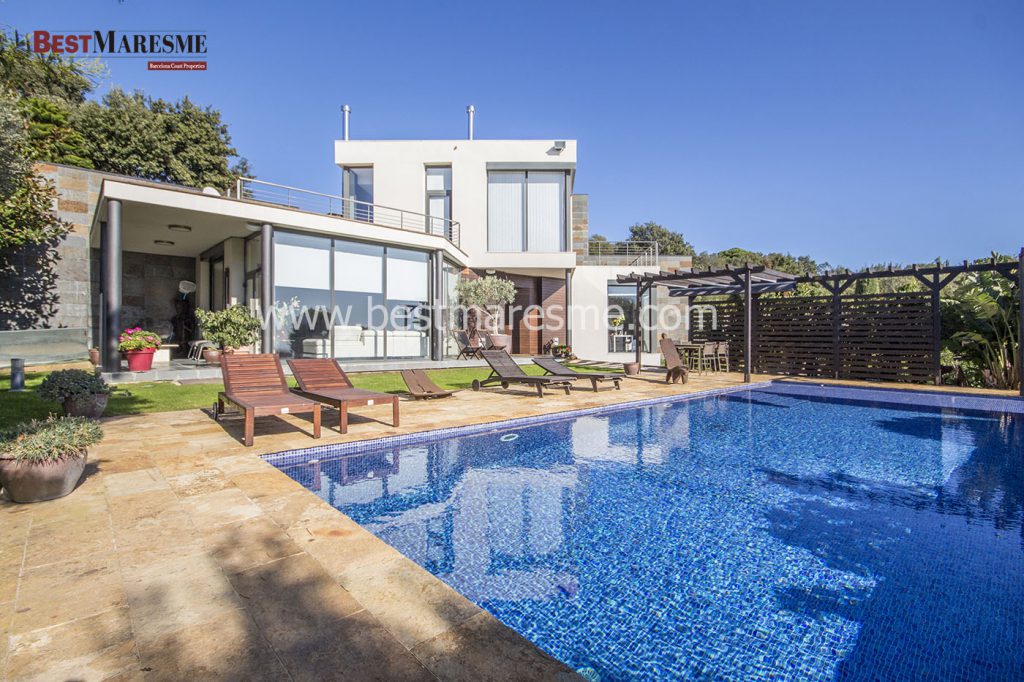 Exclusive design property for sale, located in the prestigious Supermaresme residential area. Its frontal view is fully glazed to enjoy idyllic views in all its rooms, without losing privacy and enjoying light from sunrise to sunset. Its structure makes it very special and unique in its design. Built on a 2,000 m2 plot, it is surrounded by a garden designed by landscapers with native plants and terraces decorated with stones and large overflowing pool.
At BestMaresme we have a great offer in the most exclusive areas of the Maresme. We are experts in luxury properties in towns such as Cabrils, Premia de Dalt, Vilassar de Dalt or Llavaneres. Are you looking for a luxury house to buy or rent in the Costa de Barcelona? Visit us or contact us.
Clean design, fantastic sea views
C-954
2.850.000 €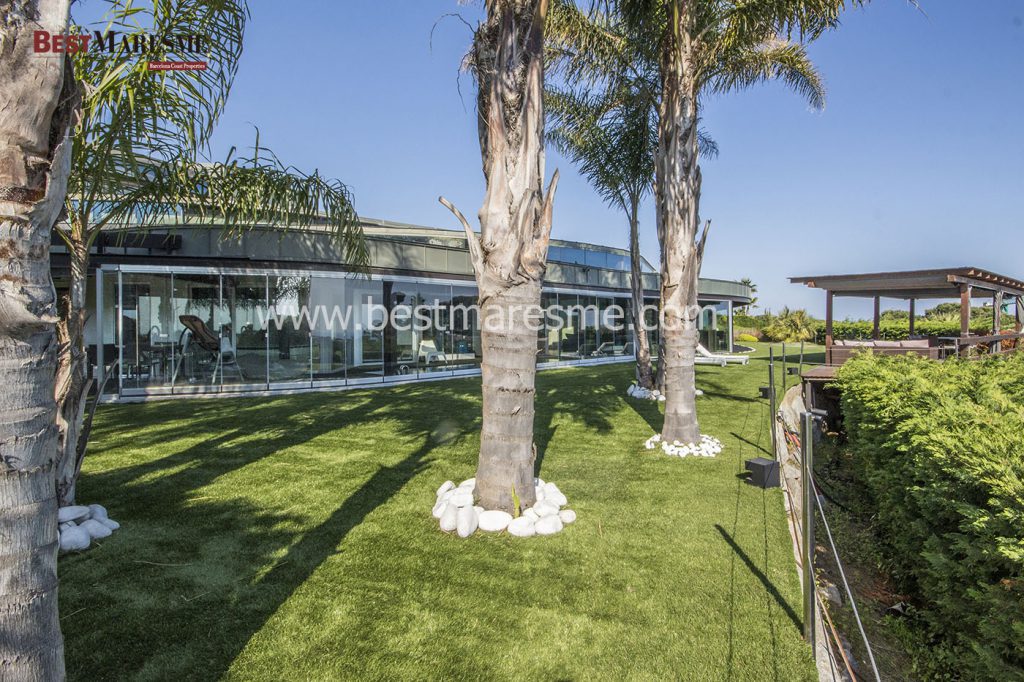 In the privileged area of Sant Andreu de Llavaneres we find this luxury house for sale located, very close to the center and with fantastic sea views.
On a 2,147 m2 plot with total privacy, is surrounded by a well-kept garden in which to enjoy unique moments. The house was built in 2009 by Mias Arquitectes, an award-winning architectural firm. Its curved, longitudinal shape and its glass façade offer panoramic views and will provide you with the well-being you need, thanks to its large spaces and soothing natural light. This house was built with the highest qualities and the best materials, making it a luxury home. It is distributed over two floors plus basement
 Delightful by day, mesmerizing by night
C-812
2.950.000 €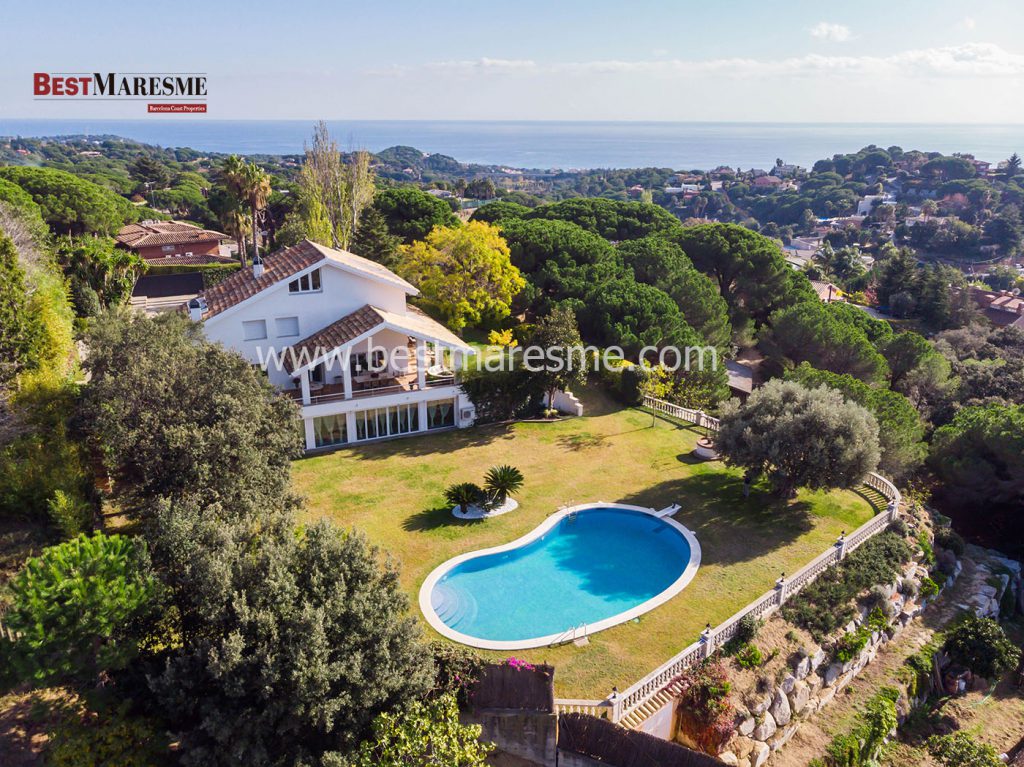 In the beautiful town of Sant Andreu de Llavaneres, in one of the most prestigious urbanizations on the Barcelona coast, this beautiful villa for sale stands, located in a viewpoint, a privileged location for its views and for its total privacy.
900 m2 built on a 3000 m2 plot and distributed over 3 floors.
An elegant and sober entrance hall invites us inside the house, where a spacious hall welcomes us, distributing the different rooms on the main floor.
Panoramic sea views
C-614
2.950.000 €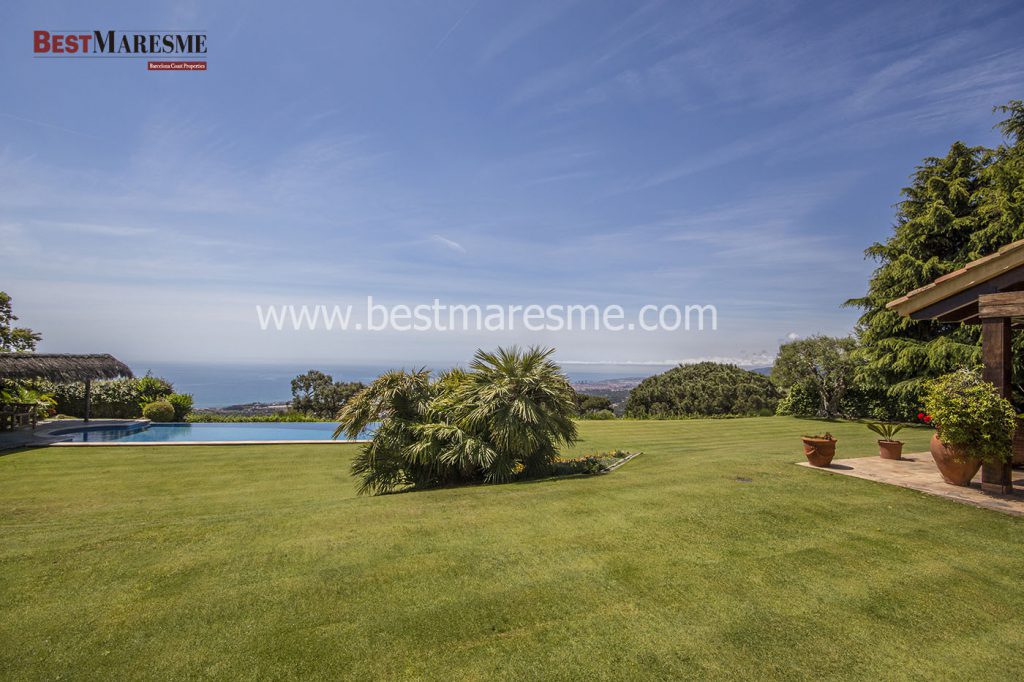 In one of the best areas of Barcelona North Coast in the Residential Area Supermaresme, on a plot of 2.368 m2, we find for sale this fantastic house of 900m2 built, with spectacular sea views.
Conceived by the architect as a space to live all year round, enjoying the Mediterranean climate, it surprises us the size of each of its rooms.
Large spaces and sea views
C-849
2.969.000 €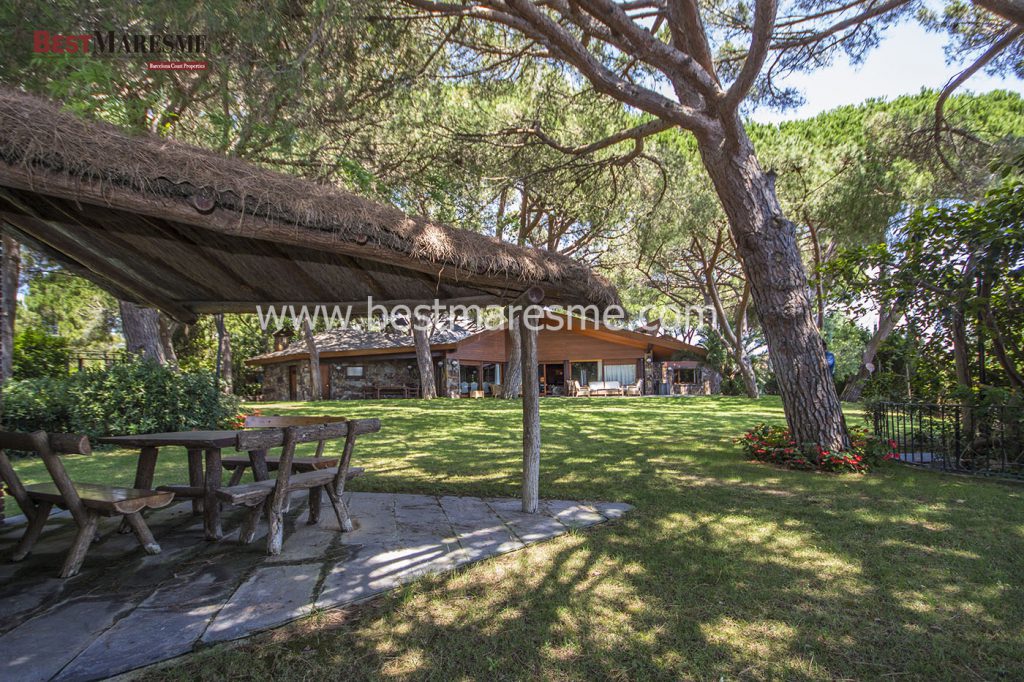 In this beautiful property for sale with fantastic sea views and to the golf course, in Sant Andreu de Llavaneres… A unique architectural style property.
Built on a large flat plot of 7,360 m2 (the plot is segregated; 4,001 m2 with the main house, guest house and the pool and the other 3,259 m2 plot where we find the tennis court, both are urban with what is easily could build a second home).
Its unbeatable outdoor area has a spectacular pool. This area has a beautiful chill out porch, an adjoining building where we find a complete apartment with a living room, kitchen, bedroom and bathroom, barbecue area, tennis court and a privileged garden that surrounds the house.
Mediterranean essence in Supermaresme
C-934
3.100.000 €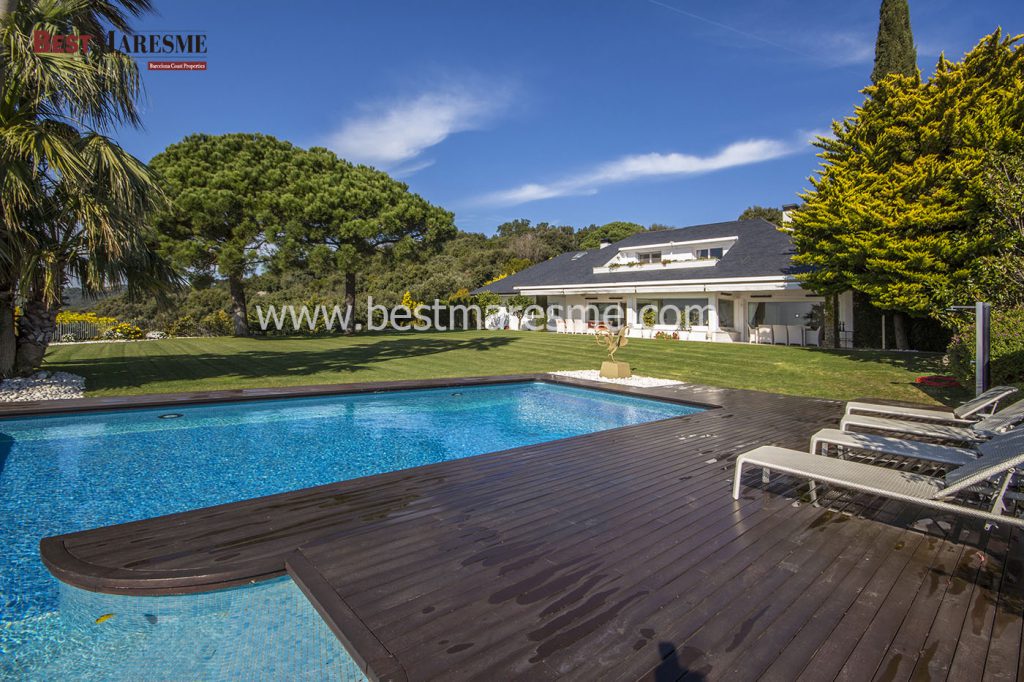 A new life full of peace, harmony with privacy is possible, thanks to this fantastic classic and actual property for sale. Located in the prestigious urbanization of Supermaresme in Sant Andreu de Llavaneres, fabulous sea views and with a well-kept garden, allows you to have a high quality of life.
Comfortable distribution over two floors plus a semi-basement, bright spaces, most of them with direct access to the garden.