Defense towers in Cabrils
The tourist office of Cabrils proposes on its website several number of routes to know the town and its surroundings. Easy routes to do by walk or by mountain bike, of 1 and 3 hours of duration. These routes allows us to recover the environmental and ethnographic values of Cabrils. At the same time, it encourages us to conserve them for future generations. These itineraries allow us to know the heritage and emblematic buildings of Cabrils, as well as to recognize the different species of trees and aromatic or medicinal plants that grow up.
One of these routes, "La Ruta de la Mina", allows us to discover el Veinat de Sant Crist. Here we can enjoy of two defense tower, emblematic buildings in Cabrils.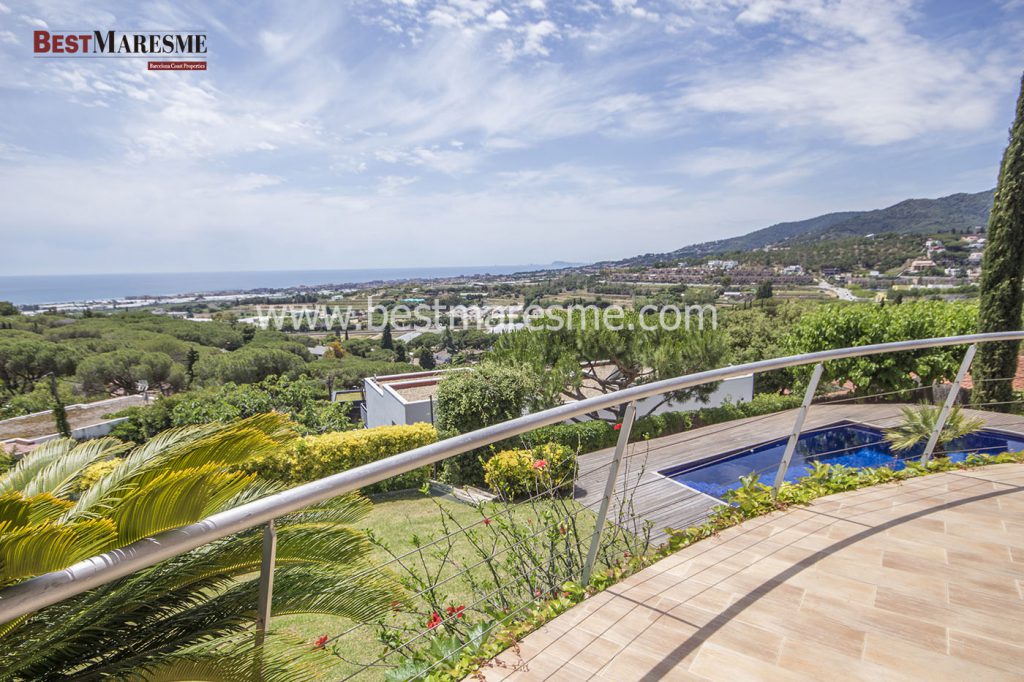 The first one is Can Veïls o Can Vehils, built in 1568 and declared Cultural Asset of National Interest. It's a Country fortified House with a defense square tower. These tower has a lower floor and three more. The country house communicate with the tower by a bridge. The roof was added after the first construction. The top of the façade preserve one machicolation and several embrasures.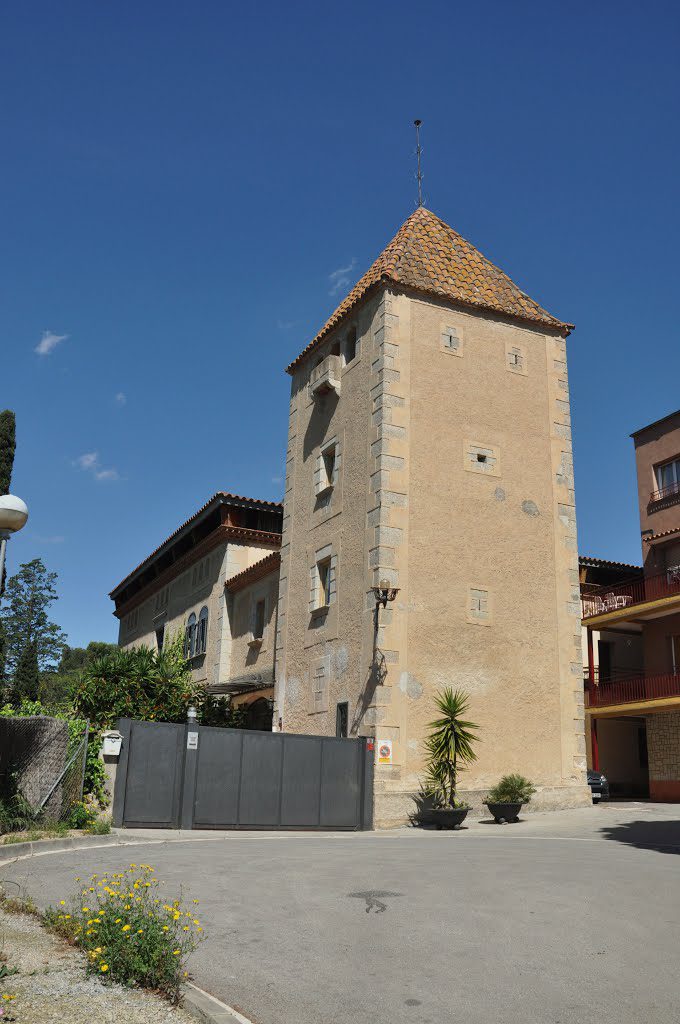 The second defense tower is from Ca l'Amat. Though the first documental references are of 1727, it could be oldest than this. The Ca l'Amat tower has three floors and an attic with battlements. As the Can Veils tower is also communicated by a bridge with the Country house (on the second floor). Also we could see a machicolation, two gothic windows and embrasures.  Below the bridge there is a door, previous to the tower construction.
Next to the tower, on the wright, there is the Country house Can Vives that has the preromantic chapel of Sant Cristofol, restored in 1953.  The horseshoe arch and the central column allow to date it between the end of the 8th century and the beginning of the 9th century.