The Catalan people are fond of, it is meteorology. It is not strange, then, that meteorological information spaces always have high audience ratings. The most popular is El Temps on TV3, which is broadcast at the end of the TV news.
In these, they have a section in which they connect with cameras located in different places of Catalonia.
However, in Maresme area there is no camera.
If we stop to observe the cameras with which they connect located in coastal regions, we discover that all the Catalan coastal regions have one or more cameras that connects with the space of El Temps except two regions, El Maresme and La Selva
Let's see:
Montsià: Amposta
Baix Ebre: Tortosa, L'Ampolla i L'Ametlla de Mar.
Baix Camp: Cambrils
Tarragonès: Tarragona
Baix Penedès: Calafell
Garraf: Vilanova i la Geltrú
Baix Llobregat: Sant Boi de Llobregat i Sant Joan Despí
Barcelonés: Barcelona (4 cámaras)
Maresme: 0
La Selva: 0
Baix Empordà: Platja d'Aro y L'Estartit
Alt Empordà: Roses
Rosselló: Perpinyà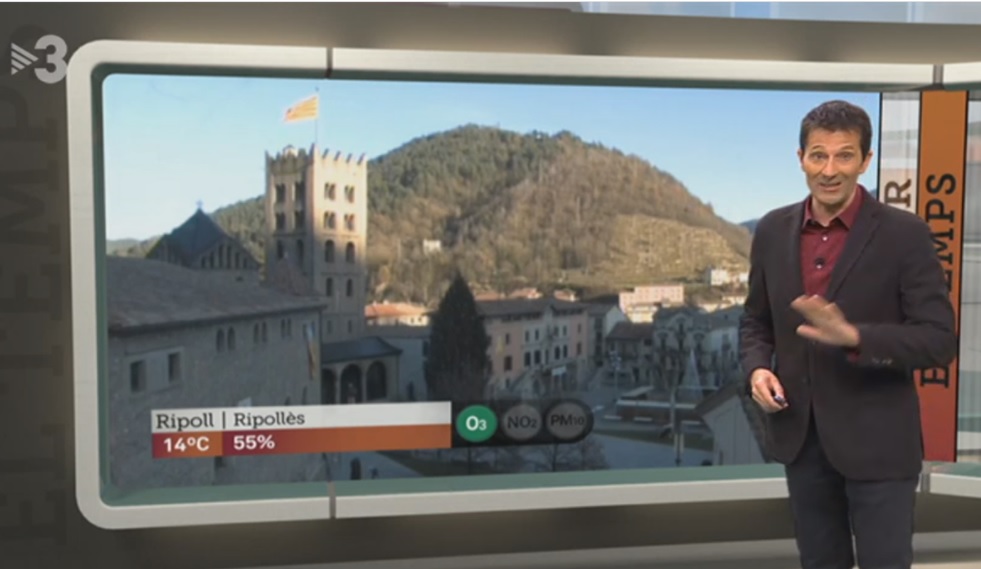 These cameras show us to the Catalans look our village's every day. They show us corners that by dint of seeing them become familiar to us. We can see those countries day, night, sunny or cloudy, rainy or windy. Over time we get to know and even come to grow fond of the palm trees, the corners of the beach or the Plaza Major. Showing a corner of a region brings it closer to the whole world.
At BestMaresme we have a great offer in the most exclusive areas of the Maresme. We are experts in luxury properties in towns such as Cabrils, Premia de Dalt, Vilassar de Dalt or Llavaneres. Are you looking for a luxury house to buy or rent in the Costa de Barcelona? Visit us or contact us.
For this reason, it is incomprehensible that our region, Maresme, does not have any camera that shows any of our many attractions.
A small amount is paid by TV3, the install cost, maintaining and transporting the signal for each of these cameras is covered by the place where it is installed. Usually the municipalities. Years ago in Mataró, capital of Maresme, a camera was located, but the city council removed it.
In our opinion, it is time that Maresme will recover its window open to all Catalans.
The Maresme and its inhabitants deserve it.
Let's see if any of our municipalities are encouraged and decide to install a camera that gives us a presence in one of the most watched television programs in Catalonia.