THE PRESENTATION School in Arenys, is locatted on top of a mountain.The building was built in 1911, based on a Project of Salvador Puiggrós I Figueras by the French Dominican Sisters of Charity.
The Sisters arrived to Arenys to take over the Hospital Xifré but finally they leave the hospital activity and moved to the current building that is was built on the other side of the creek, concentrate on the activity of teachers.
STAGES:
From 0 to 3 years old – Kindergarten
From 3 to 6 years old – Elementary School
From 6 to 12 years old- Middle School
From 12 to 16 years old – High School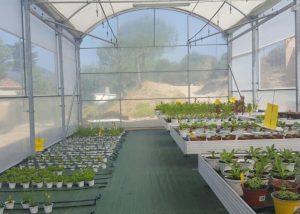 Since 1977, the Concepcionistas schools have been organizing stays in Ireland with the aim of learning and improving the English language. The activity takes place during the month of July and is aimed at children from 8 years
 ➡  See more information about stays in Irland 
FACILITIES:
Classrooms with interactive digital whiteboards and projectors.
Computer rooms.
Internet connection throughout the center.
Specific classrooms: natural laboratory, physics laboratory, chemistry laboratory, visual and plastic classroom, technology workshop, audiovisual classroom, split classrooms, psychomotricity classrooms.
Library.
Exterior spaces by stages.
Gardens, greenhouses, groves and orchard.
Indoor gym
Sports courts: athletics, football, basketball, handball, volleyball, hockey …
Theater-hall with capacity for 400 people.
Dining room with own kitchen.
Lift.
Concierge, secretary, staff room, offices and interview rooms.
Own parking.
C/ Pompeu Fabra, 2 · 08350 Arenys de Mar (BCN)
Tel: 93 792 02 41 / 93 792 29 53
centre@presentarenys.net