Apparent simplicity!
C-782
Price: 890.000 €
This fantastic property for sale, was built in 2012, completely renovated recently with high quality materials.
Its simplicity makes it really charming, without architectural displays and smooth lines, it is located in a residential area of Sant Vicenç de Montalt.
Sant Vicenç de Montalt

Sant Andreu de Llavaneres is Port Balís, but also the modernism of Ca l'Alfaro, Can Farnés or Garatge Matas, and, above all, an ideal place to live.

Every year the "Mostra de Productes Típcs de Llavaneras" is organized, in which we can taste, in addition to the famous peas, the other two emblematic products of this village, the stuffed apples and the coca of Llavaneras.

Strolling through the urban center of Sant Andreu de Llavaneres is a pleasure for all senses. For the sight sense that enjoys its buildings. The smell one that perceives by sea breeze. The taste sense that provides its rich and varied cuisine that we can try in its many restaurants. And even that of the ear sense, that perceives by the tranquility of its streets.
On the main floor we find a very large entrance hall that leads us to a spacious living room with fireplace, exit to the porch and to the pool, guest toilet room and fully equipped kitchen. On this same floor there is a guest suite.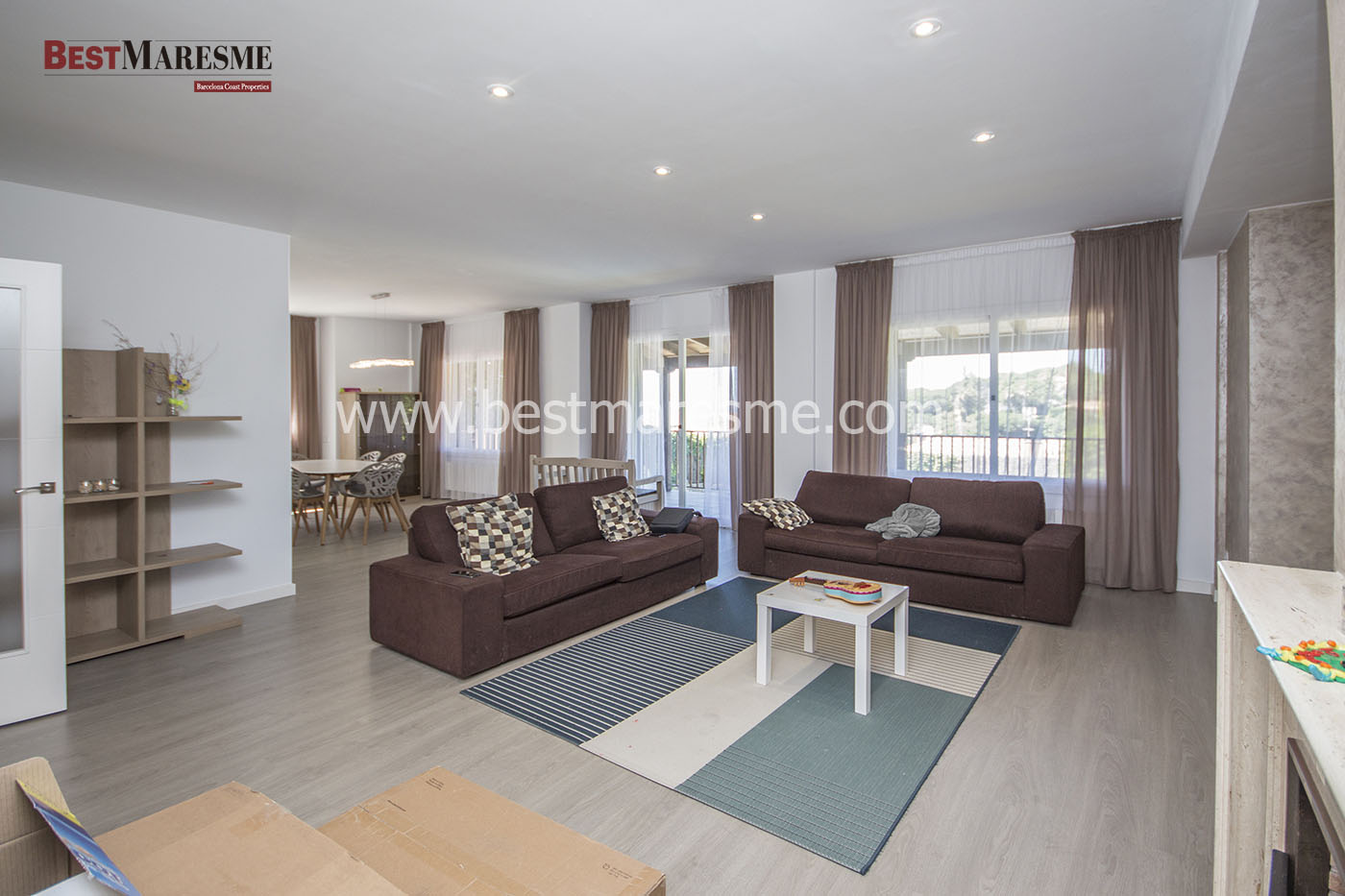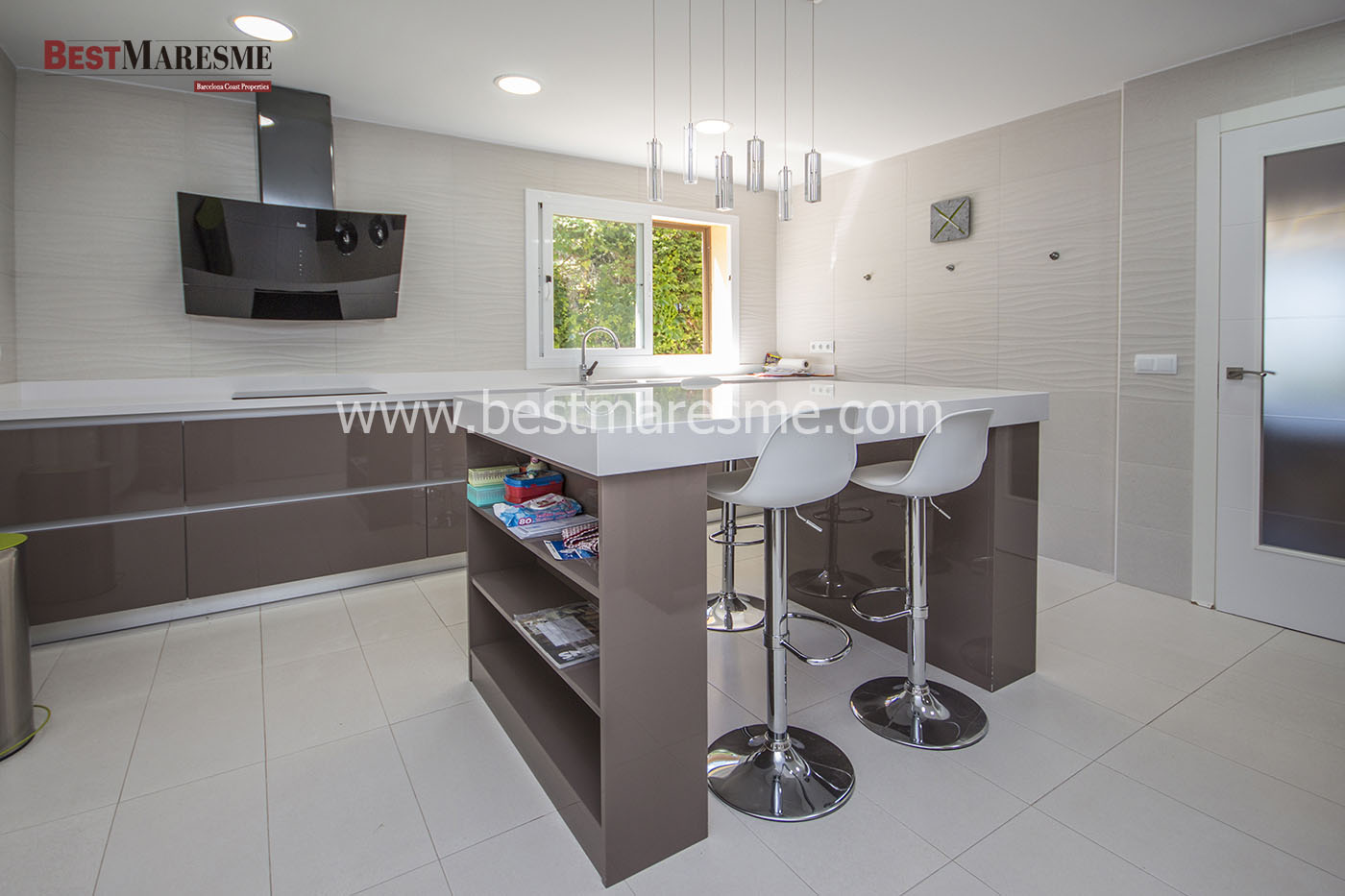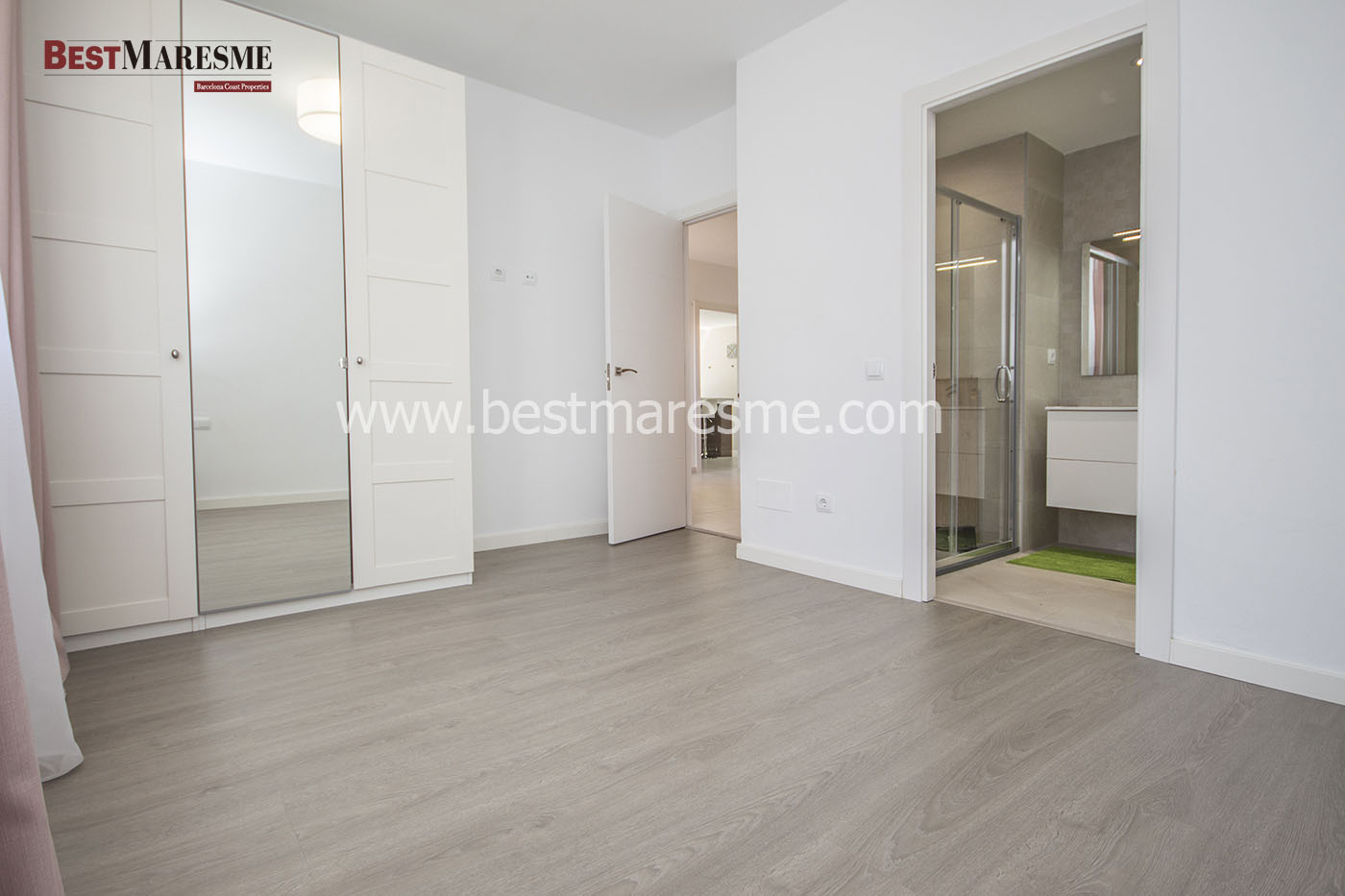 ¿Are you looking for a luxury house in Barcelona area?
At BestMaresme we have a great offer in the most exclusive areas of the Maresme. We are experts in luxury properties in towns such as Cabrils, Premia de Dalt, Vilassar de Dalt or Llavaneres. Are you looking for a luxury house to buy or rent in the Costa de Barcelona? Visit us or contact us.
Three double rooms are located on the first floor. The main one with a large dressing room, bathroom and exit to a private terrace with sea views; the other two share a bathroom and also have their own terrace.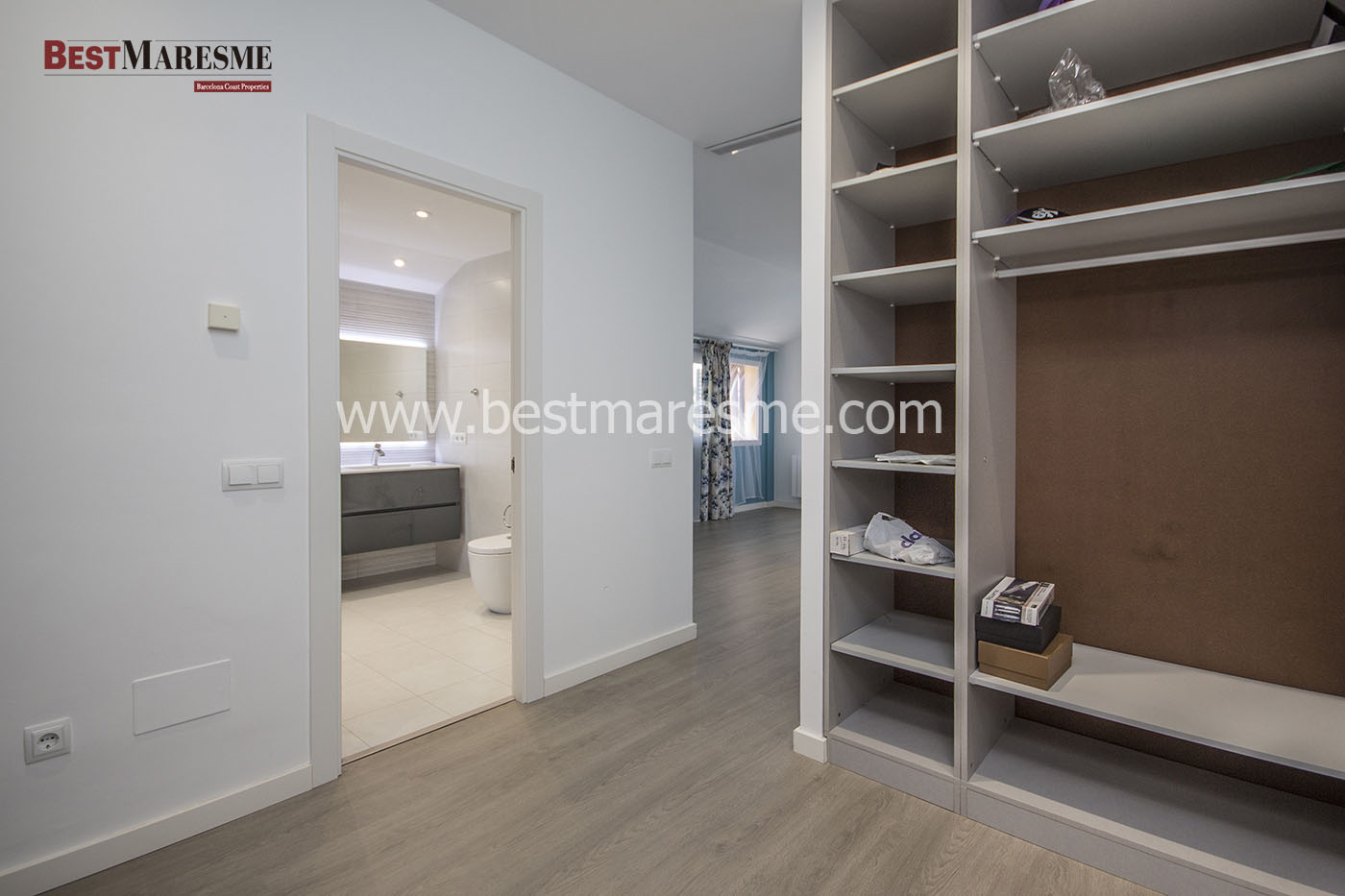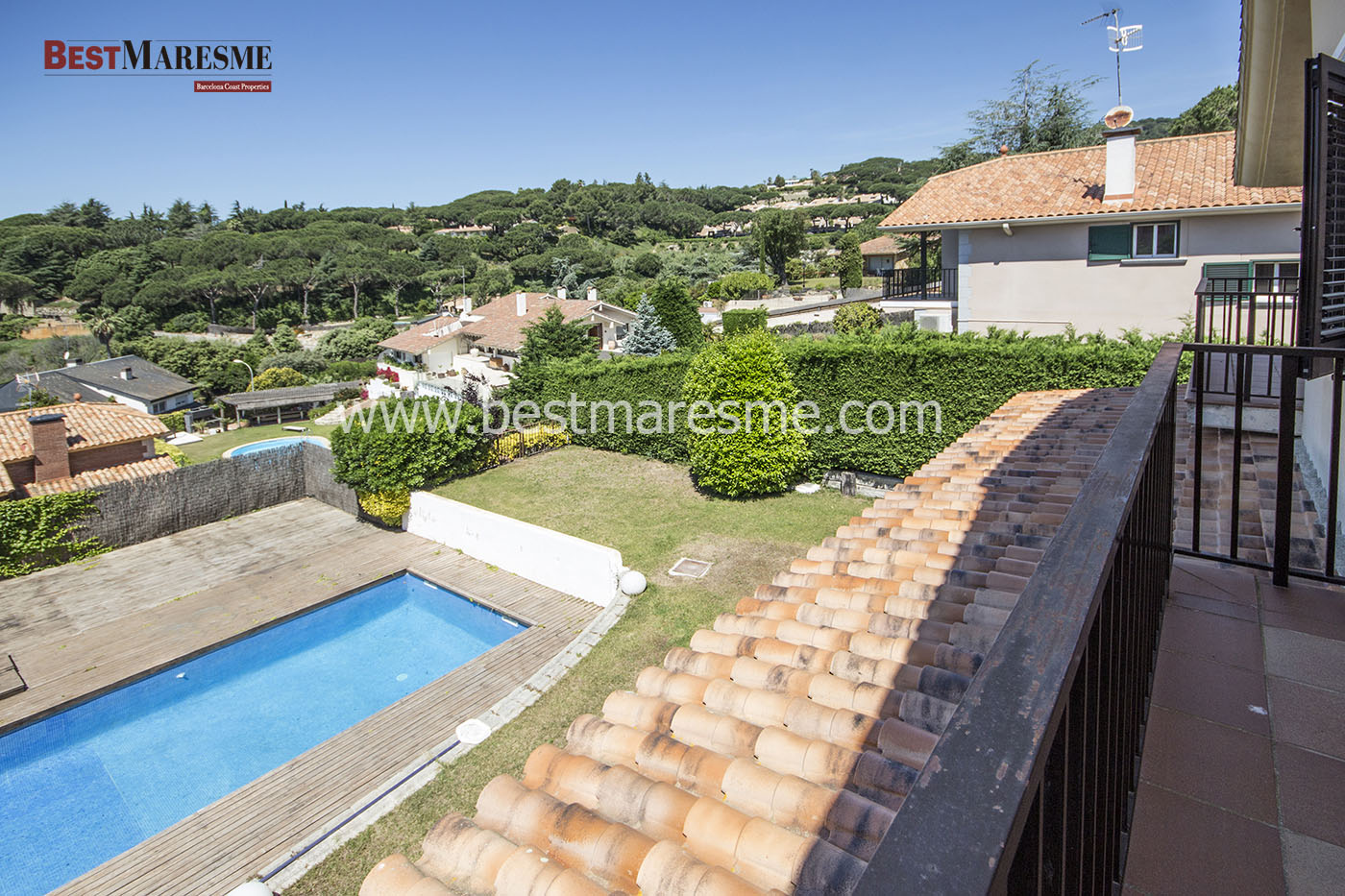 Finally in the basement we find a cellar, a multipurpose room with a fireplace, a bathroom and several storage rooms..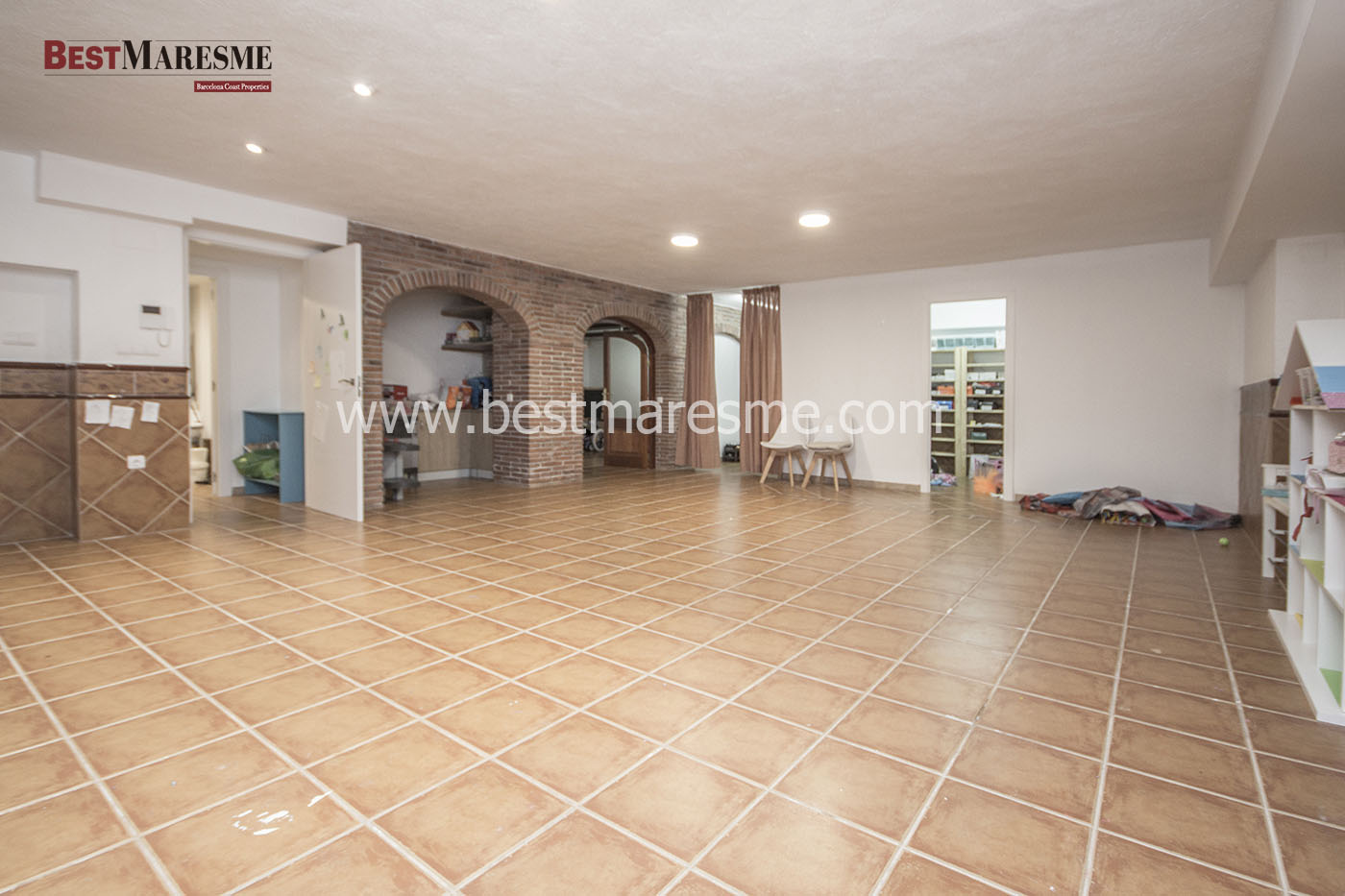 Exterior area with covered parking for three cars, swimming pool and garden.
A spectacular home ready to enjoy it!