The Mumbai International Exposition of Emigration and Luxury Property 2019 is a large-scale event that will be held on January 16 and 17, 2019 at The St. Regis Mumbai, India.
Mumbai International Emigration and Luxury Property Expo 2019
The event will bring together high-level professionals from the luxury real estate market, a sector in which Best Maresme is a specialist. Visitors include people interested in immigration and the acquisition of luxury properties, international entrepreneurs, home buyers and potential immigrants with high purchasing power.
In Spain the luxury real estate market has been gaining acceptance among the citizens of India and in several cities on the coast there are real estate assets that fit into the high luxury standard required by the highest classes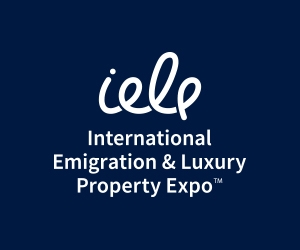 Why Mumbai?
As of 2018, the total wealth of HNWI (individuals with high net worth) throughout the world amounted to 70 trillion dollars. India has 218,600 HNWI, which collectively control US $ 877 billion.
In 2017, more than 17 million immigrants from India resided abroad.
The citizens of India favor the UAE as an immigration destination. More than 3.5 million Indian citizens reside in the Emirates while about 2 million immigrants reside in the United States.
In 2013-2014, citizens of India invested more than US $ 5.8 billion in luxury residential properties abroad, with preference in Singapore, New York, Dubai and London.
The conference will cover a variety of topics, including immigration, the acquisition of high-level real estate abroad and personal financial advice. Attendees will have the opportunity to get answers to their questions from professionals and receive personalized advice from recognized experts in the industry.