In the north of Badalona, we find Montgat and at its top the Parc de les Bateries.
Thanks its location, in the upper part of Montgat, we can enjoy panoramic views of Maresme Coast, the Serralada Litoral and Barcelona.
The Parc de les Bateries is characterized for be a great esplanade of 10,000 m2, where we find the remains of the cannons of the old military batteries, from the Civil War.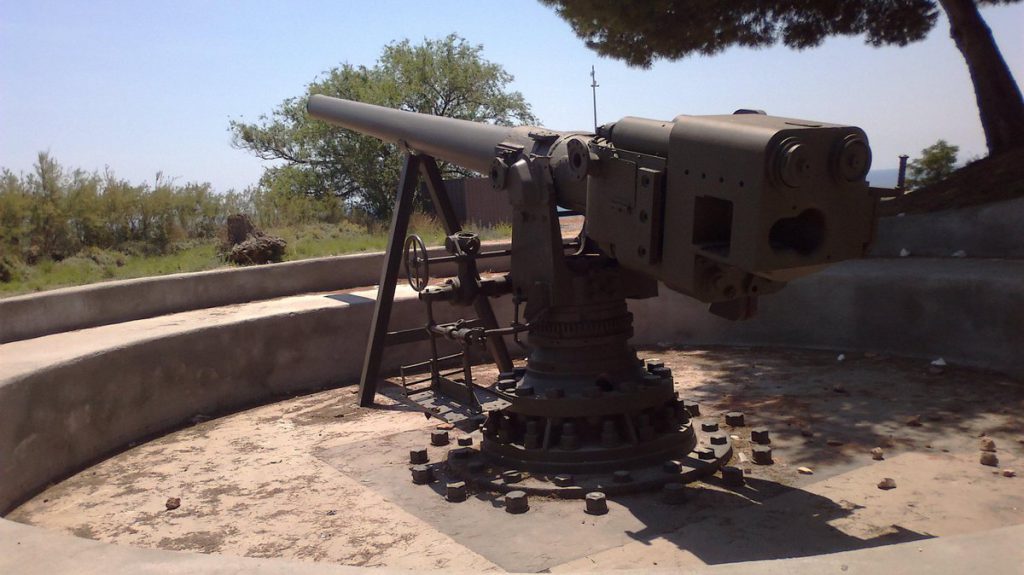 An ideal place to practice sports such as petanque, skating, cycling or just walking, always with the best views.
The Batteries were built for the Cuban War of 1898 but were not used until four decades later. These batteries must be seen in the historical context of the moment, with the declaration of war by the United States against Spain and for the independence of the island of Cuba. The initial optimism of the Spaniards quickly faded after the defeat of their fleet and the Santiago de Cuba base. Given this, in order to defend the coast from a possible naval attack, several batteries were built on the coast
En BestMaresme disponemos de una gran oferta en las zonas más exclusivas del Maresme. Somos expertos en propiedades de lujo en poblaciones como Cabrils, Premia de Dalt, Vilassar de Dalt, Montgat o Llavaneres. ¿Está buscando una casa de lujo para comprar o alquilar en la Costa de Barcelona? Visítanos o contacta con nosotros.
Fortunately, they were not used, since after four months of combat a peace was signed, in which the independence of Cuba, the Philippines and Puerto Rico was granted.
It was a posteriori, in 1945, when during the Civil War they were occupied by the 7th coastal artillery regiment, taking advantage of the already existing structure to face the attacks of Franco's ships and later by Italian and German planes.
Two cannons have been preserved fixed on a whipped circular structure. Near these there are several powder magazines, where the explosives were kept.
The type of armament used in Montgat was the Krupp 149.1 / 45 guns. The area was militarized until 1985, when the coast defense regiments were suppressed and the batteries were dismantled.
Currently, the Parc de les batteries has become a place where history and the blue and green tones of the sea that the Costa del Maresme offers us coexist.