Sant Andreu de Llavaneres is Port Balís, but also the modernism of Ca l'Alfaro, Can Farnés or Garatge Matas, and, above all, an ideal place to live.
Every year the "Mostra de Productes Típcs de Llavaneras" is organized, in which we can taste, in addition to the famous peas, the other two emblematic products of this village, the stuffed apples and the coca of Llavaneras.
Strolling through the urban center of Sant Andreu de Llavaneres is a pleasure for all senses. For the sight sense that enjoys its buildings. The smell one that perceives by sea breeze. The taste sense that provides its rich and varied cuisine that we can try in its many restaurants. And even that of the ear sense, that perceives by the tranquility of its streets.
Vintage Architecture!
C-987
1.800.000 €
Ideal for its spaces and absolute privacy, a magnificent plot of 10,938 m2 with sea views and close to the town of Sant Andreu de Llavaneres.
The house projected in the 50s presents a beautiful vintage architecture, distributed over three comfortable floors with 10 double bedrooms (9 of them en suite), all of them facing south and with beautiful views.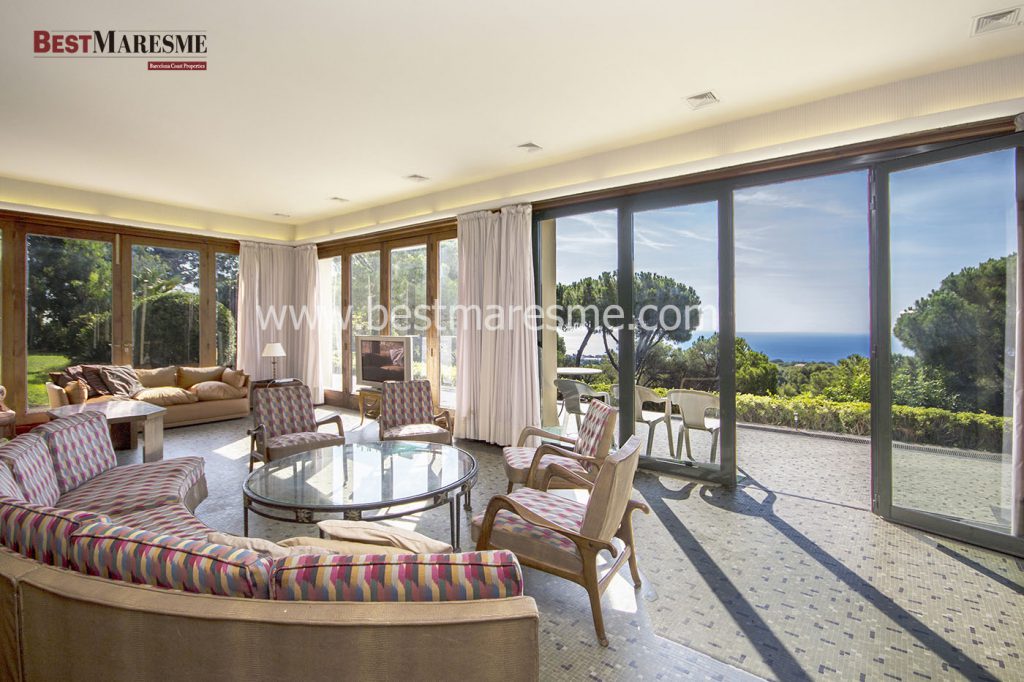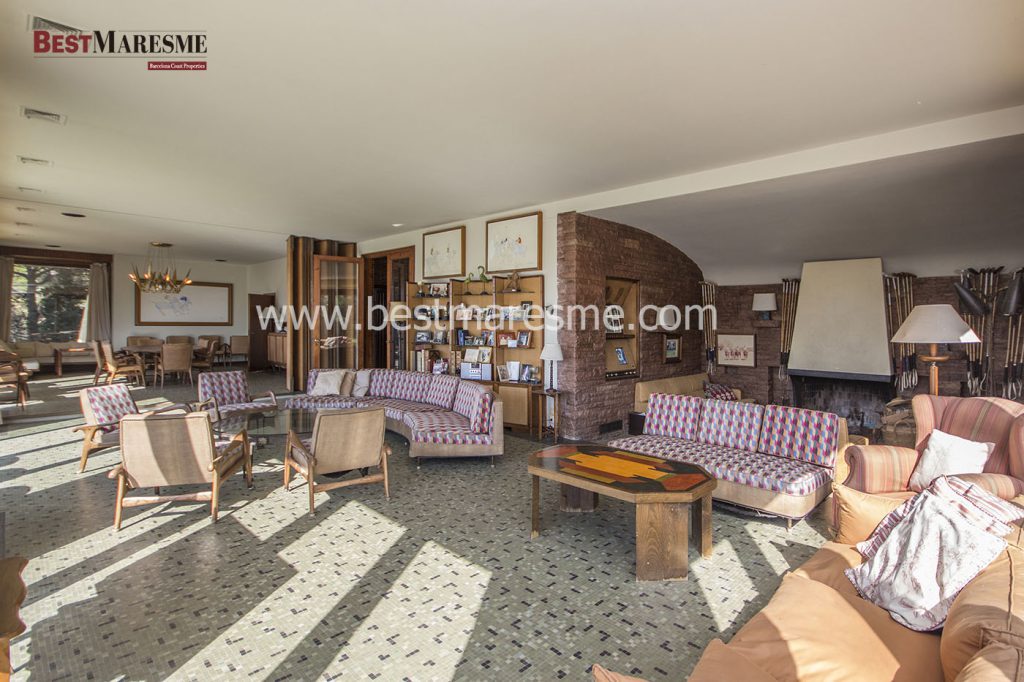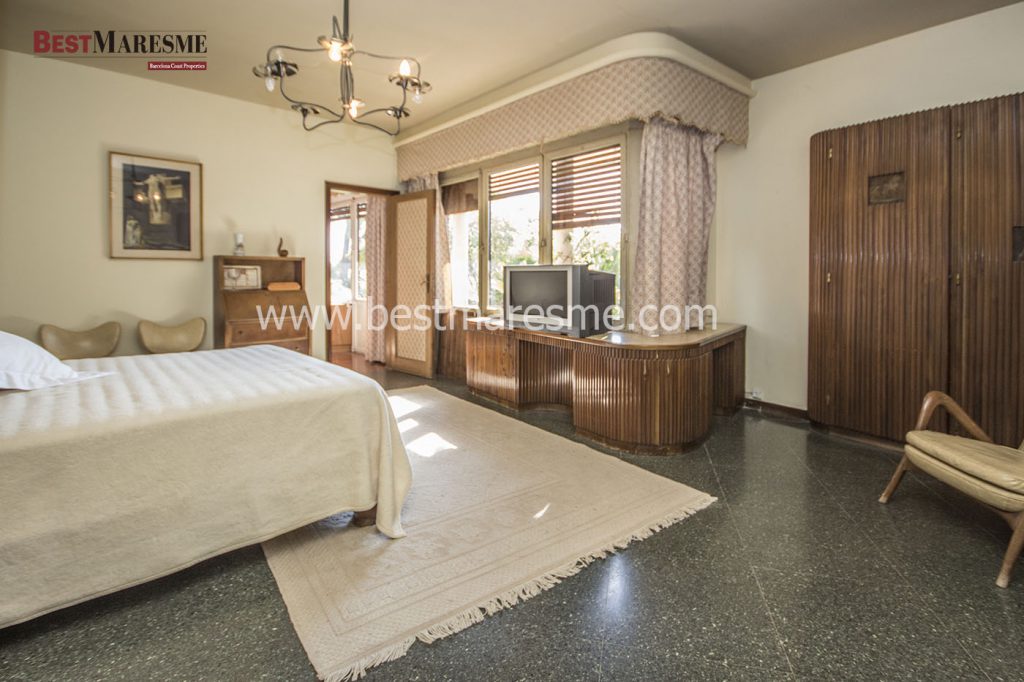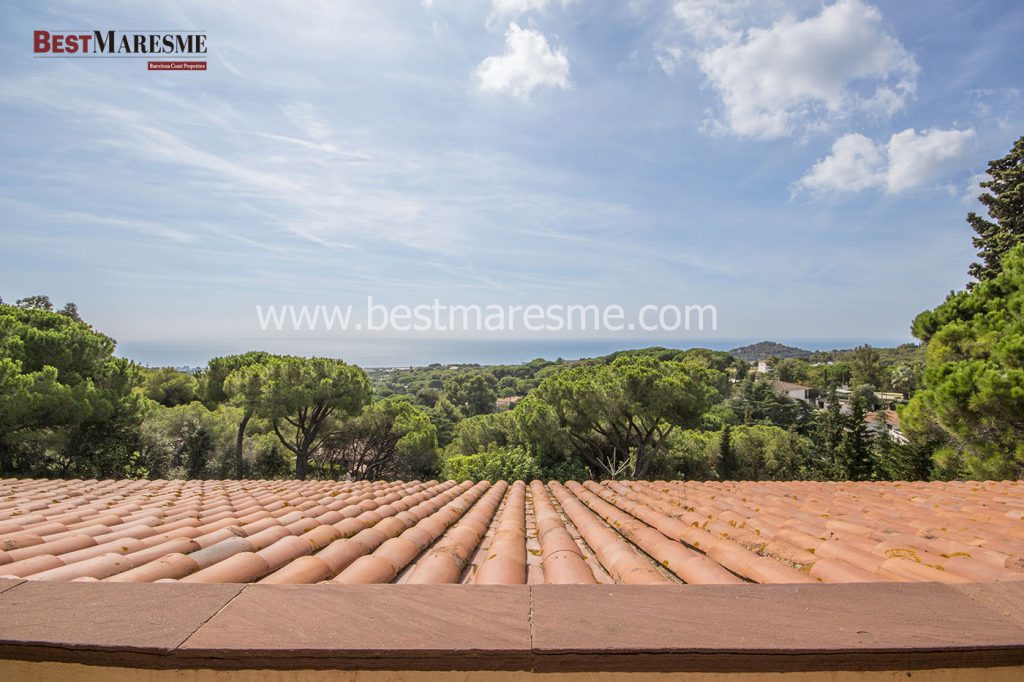 A property with marked fifties personality as the fireplace in the living room, the play area that overlooks the pool and the magnificent garden.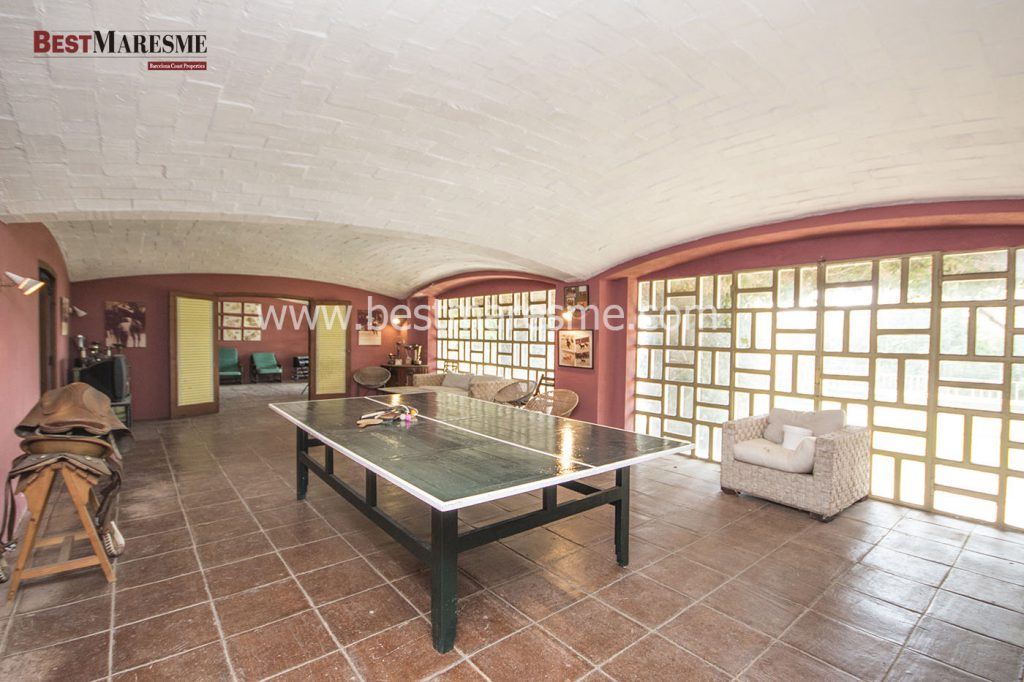 At BestMaresme we have a great offer in the most exclusive areas of the Maresme. We are experts in luxury properties in towns such as Cabrils, Premia de Dalt, Vilassar de Dalt or Llavaneres. Are you looking for a luxury house to buy or rent in the Costa de Barcelona? Visit us or contact us.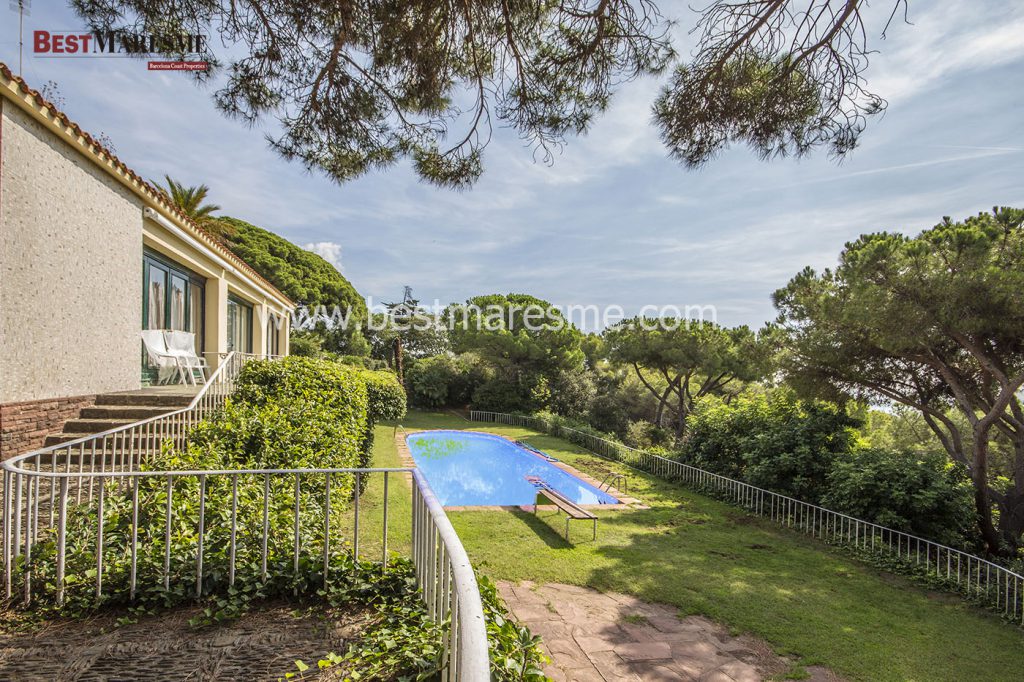 It has a tennis court, attached building as a garage for 4 vehicles and its own water well.
The property has a total area of 20,871 m2, there are three possibilities to acquire it:
1) 4 plots with a total of 4,782m2 at € 1,000,000 for the construction of 4 single-family property. (project sealed by the city council)
2) The property without plots with a plot of 10,938 m2 for 1,800,000€
3) House + plots with 15,720 m2 for € 2,800,000
There is a complementary rustic plot of 4,186 m2 to value.