BestMaresme starts a colaboration with the sybarite magazine Maresme Gourmet
Is the 37th edition of its magazine, Maresme Gourmet, and celebrates three years since they print the first magazines on. That first edition, has become thirty seven months later, a reference of a gastronomic movement.
It all started with Ferran and Núria, discussing three years ago, where to dine … they wanted something new, but where to look? From this small moment, this great magazine emerged "the gastronomic magazine of Maresme"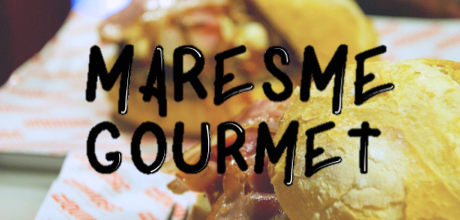 Last October a collaboration agreement was signed with MaresmeGourmet magazine, for the edition of the Luxury Properties by BestMaresme section, which aims to show the architectural and real estate of Maresme, through a monthly report.
Maresme Gourmet is an editorial project focused on the gourmet world, especially in the culinary universe. A restaurant guide of the Maresme that has been showing us that it is a region for lovers of the good life.
One of its objectives is to position the Maresme as a Gastronomic destination, near Barcelona.
As they tell us on their website, Maresme Gourmet is a team that's love their region, Maresme. They say "they are those who have trouble going down to Barcelona and who think that one day in the big city runs out  much more than three days in Vilassar or in Mataró", in addition to being absolutely convinced that Maresme has nothing to envy to any other gastronomic destination.
A magazine to eat the Maresme!