In September 1987, the prestigious travel magazine "Condé Nast Traveler" began publishing a section entitled "Room with a view". The section was only one page but had lot of notoriety. In 2012, on the 25th anniversary, the magazine gathered all the "Rooms with a view" that had been published on its website. The secret was simple.
Publish a photograph taken from the window of a hotel room where the views were spectacular, with a short text.
A view from our hotel room is something that gives us a bonus. Many of us have lived the experience and we know how rewarding it is. It lasts as long as our stay in the establishment lasts, and as soon as we close the door it becomes a memory, hopefully immortalized in a photo.
We know that being able to enjoy good views from our windows is priceless.
In Maresme it is not difficult to find windows that, either to the sea or the mountains, have unparalleled views.
The architects know this and take advantage of it to integrate the exteriors into the interior of the properties. Huge windows that let in the natural light and allow us to enjoy the wonders that the rich and diverse nature of Maresme Area provides us.
How pleasant it is to wake up and see the sea or the mountains through the window? That watching the sunrise while we stretch is not within everyone's reach.
We have searched and selected from our wide range of properties for sale, some that offer a spectacular view from the bed.
Properties in Maresme region where you can't stop looking out though Window
New, modern and with sea views
C-212
1.950.000 €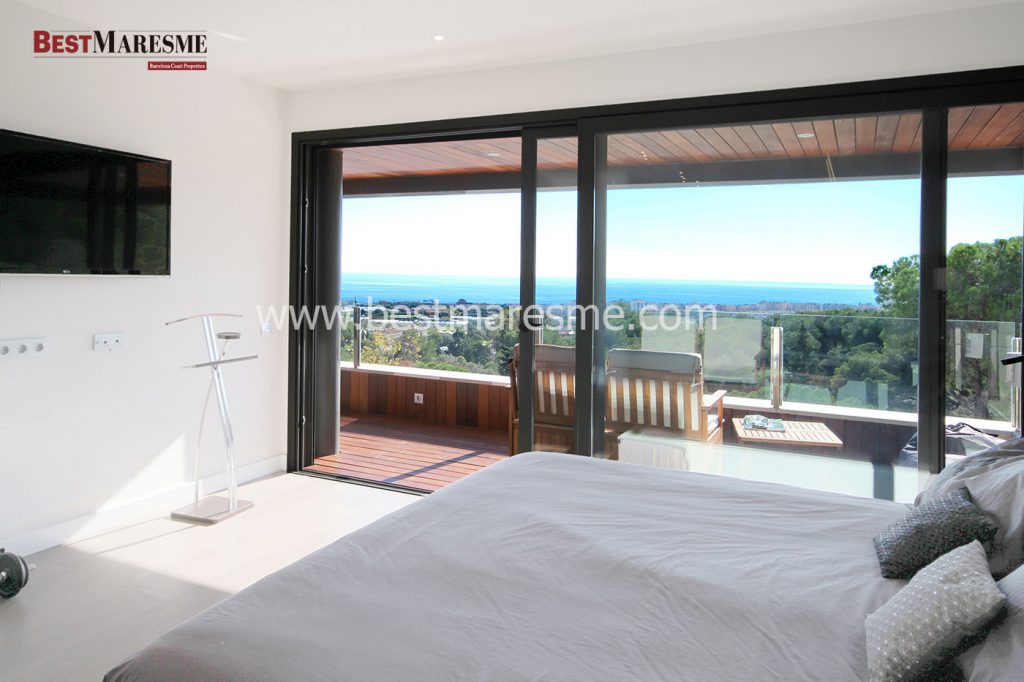 Mediterranean Sea is the first that you will see when you get up in this beautiful newly built house, located on a magnificent plot in a privileged area of Cabrera de Mar, 30 km away from Barcelona.
It is a modern style house, with a wide ventilated limestone façade, and of course, with huge sliding glass windows, among many other features that make this house a dream.
Views, views and views…
C-575
1.895.000 €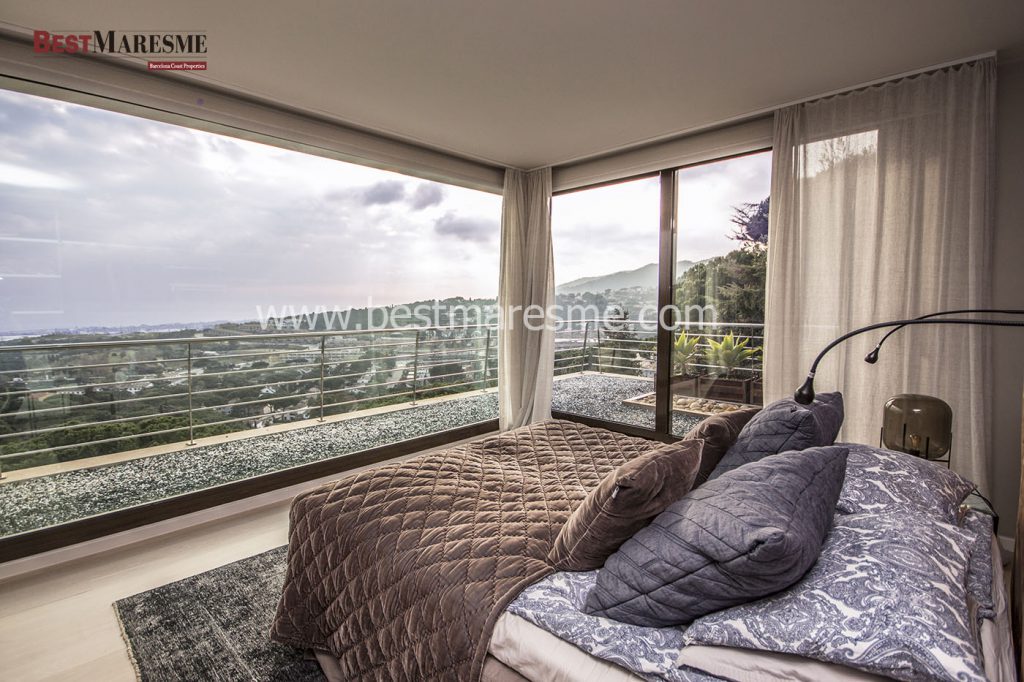 What can be seen from this bed, it is the entire region. In fact, the whole house has huge windows with views. It is a spectacular house located in Cabrils, 20 minutes from Barcelona. It was built in 2004 and completely renovated in 2018. Its east orientation provides natural light all day.
Mediterranean just wake up
C-288
2.100.000 €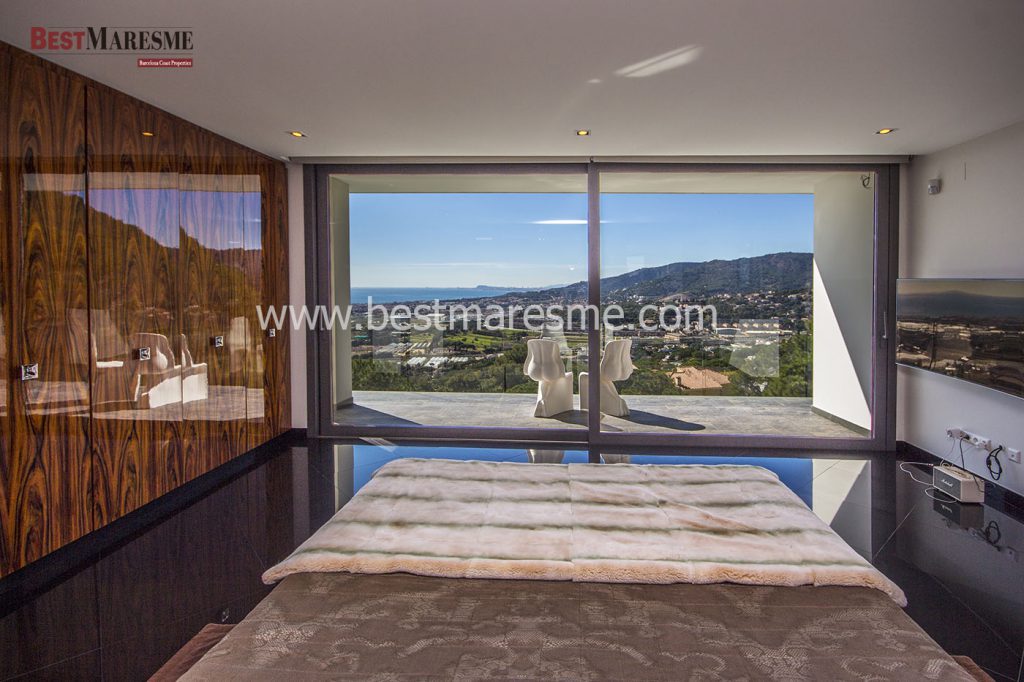 Just wake up, raise your head and open your eyes, you have the Mediterranean at your feet.
This house was built in 2015, located in Cabrils just 20 minutes from Barcelona. It has a design of straight and pure lines, and in its construction high quality materials and the latest technologies were used. What makes it unique are its large panoramic windows.
A property as a window
C-952
1.500.000 €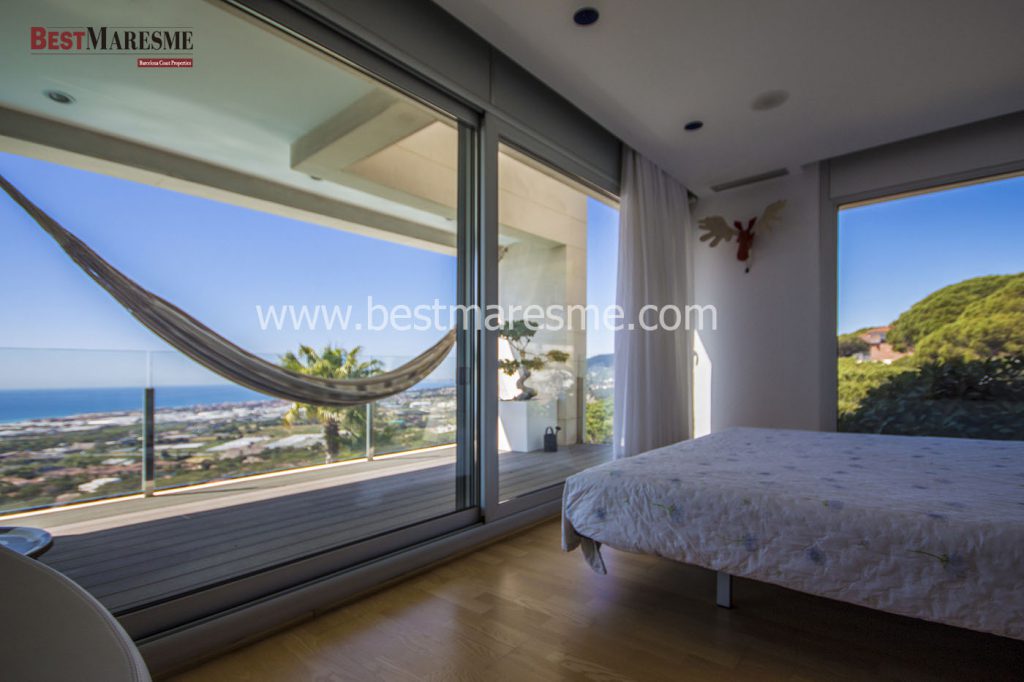 In Cabrils, and all its rooms enjoy larges windows with Sea views and to Barcelona skyline. Its two floors are completely open to the outside, and its interiors are also widely communicated with each other. It is a house of 300 square meters built on a plot of 900, with a minimalist design, a beautiful infinity pool and high quality finishes.
Window better than TV
C-843
1.050.000 €
In this property located next to Vilassar de Dalt center, sea is part of the furniture.
From the bed you can see the Mediterranean and you can even smell the days when the breeze blows from Levante. It is a modern corner house with a lot of privacy and 15 minutes from Barcelona. And if you can see wonderful views from the bed, the terrace offers a spectacular setting.
A property over the sea
C-962
1.450.000 €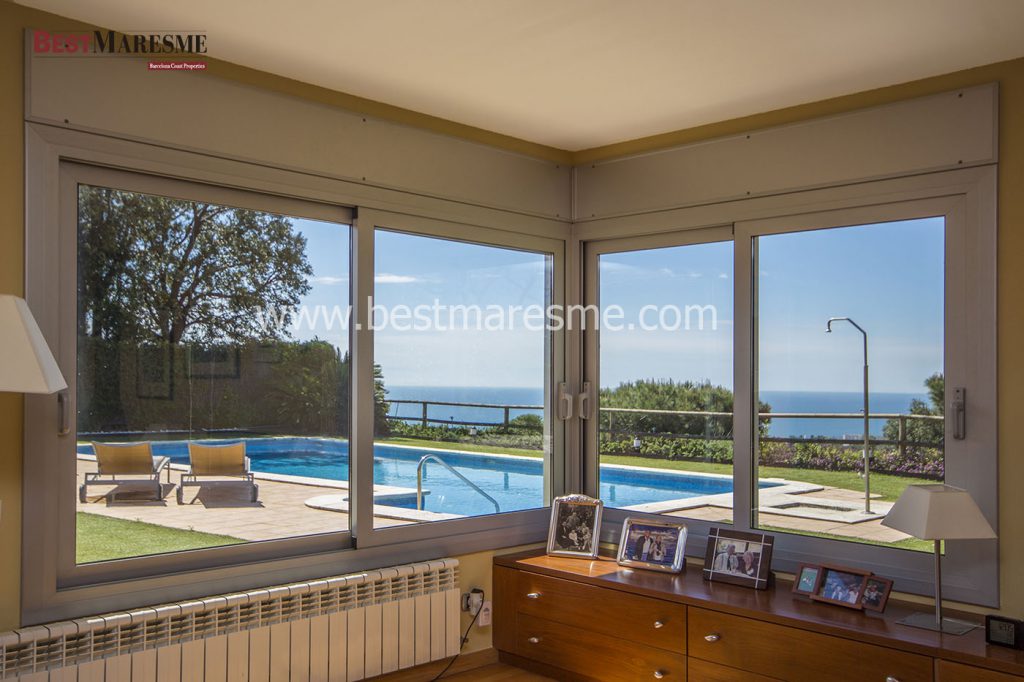 This property is located in Sant Andreu de Llavaneras, built almost entirely on one floor. On the first floor we only find a huge and comfortable office with beautiful sea views. The house has 388 square meters built on a 1974 square meter plot. Outside, the beautiful garden includes a pool and a beautiful chill out terrace.
An ideal property over the sea, in a beautiful village close to Barcelona.
Contemplative design
C-728
1.950.000 €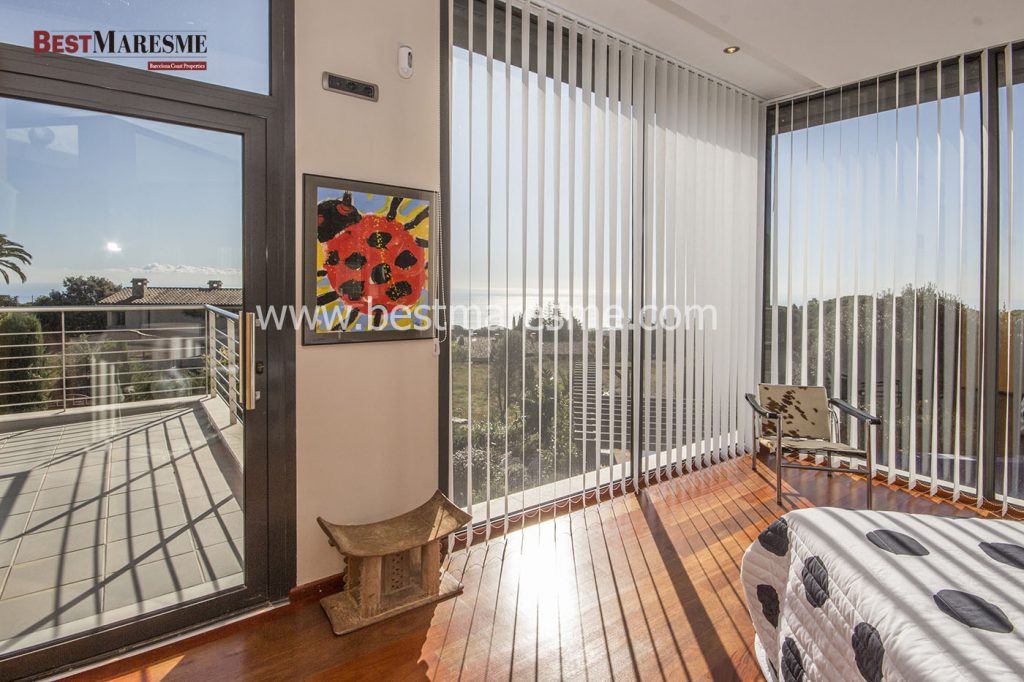 This house appears to have been built within its glass walls. Everything in it gives the impression of having been designed to be able to contemplate the spectacular views that are seen from all its rooms. Located in the prestigious Supermaresme urbanization in Sant Andreu de Llavaneres, this exclusive house enjoys natural light from sunrise to sunset. Built on a 2,000 m2 plot, it is surrounded by a garden designed by landscapers with native plants and terraces decorated with stones and a large infinity pool. 
¿Are you looking for a luxury house in Maresme area?
At BestMaresme we have a great offer in the most exclusive areas of the Maresme.
We are experts in luxury properties in towns such as Cabrils, Premia de Dalt, Vilassar de Dalt or Llavaneres. Are you looking for a luxury house to buy or rent in the Costa de Barcelona? Visit us or contact us.