The Maresme region is a perfect place to live. With its climate, beaches, gastronomy, towns full of charm that allow you to get away from the hustle and bustle of the city.
Do you want calm, tranquility, privacy, sunshine … that your children can grow in an unbeatable environment? All this without losing the good connection with the center of Barcelona.
In BestMaresme we have a wide range of houses for sale and rent to help you find what you are looking for in the Maresme region!
What are you looking for, rent or purchase? New houses, design, rustic, land …
Do you want to sell or rent your home?
Visit our WEB or contact us and we will advise you.
¿Looking for a luxury house in Barcelona area?
At BestMaresme we have a great offer in the most exclusive areas of the Maresme. We are experts in luxury properties in towns such as Cabrils, Premia de Dalt, Vilassar de Dalt or Llavaneres. Are you looking for a luxury house to buy or rent in the Costa de Barcelona? Visit us or contact us.

Send us a WthasApp

Call us
Unique design on one floor in Cabrils
C-146
690.000 €

  now 640.000 €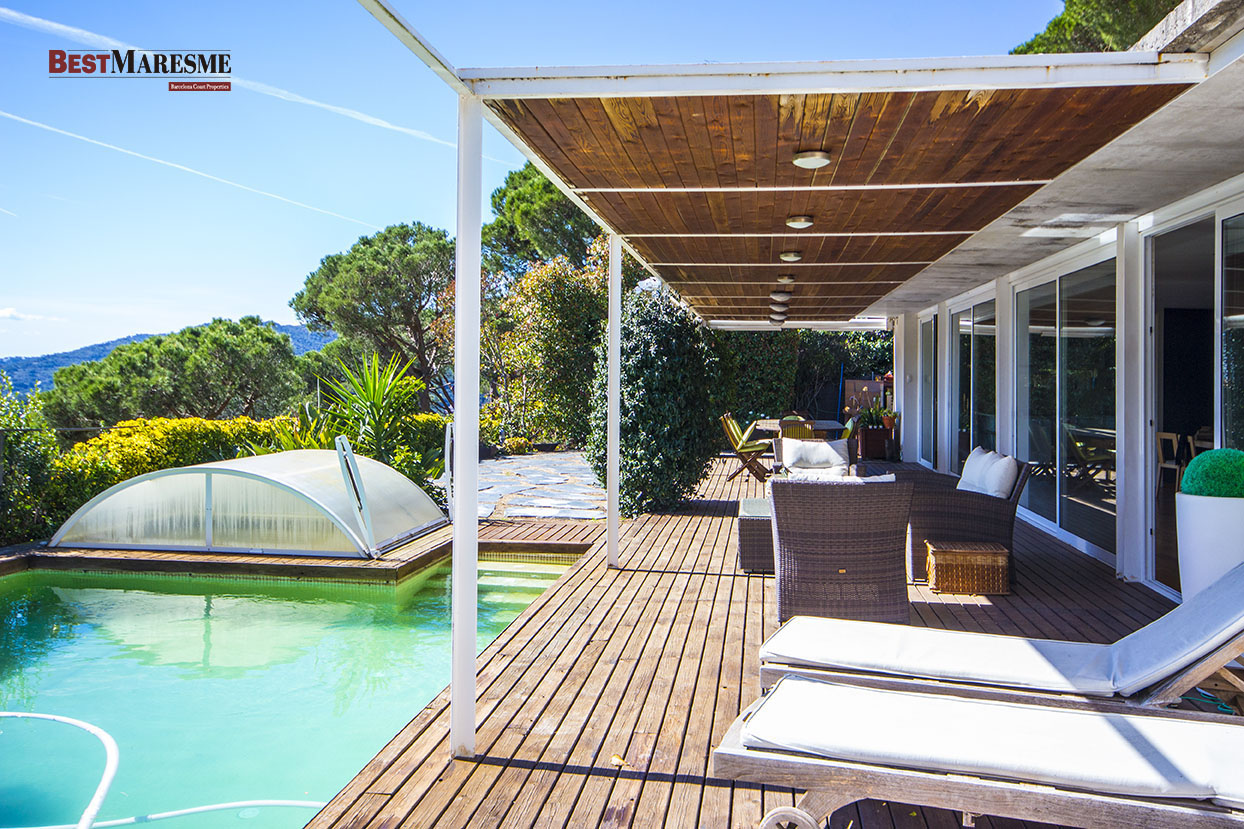 The entire property have access to the garden and pool area, distributed in a large living room with fireplace, dining area and kitchen all in the same room open to its wide and pleasant porch overlooking the coast. Bedrooms with wardrobes, the suite has direct access to a private pool and jacuzzi area.
¿DO YOU WANT TO KNOW MORE ABOUT ABOUT CABRILS?

Magnificent property in Cabrera Mar
C-37
1.995.000 €

  now 1.690.000 €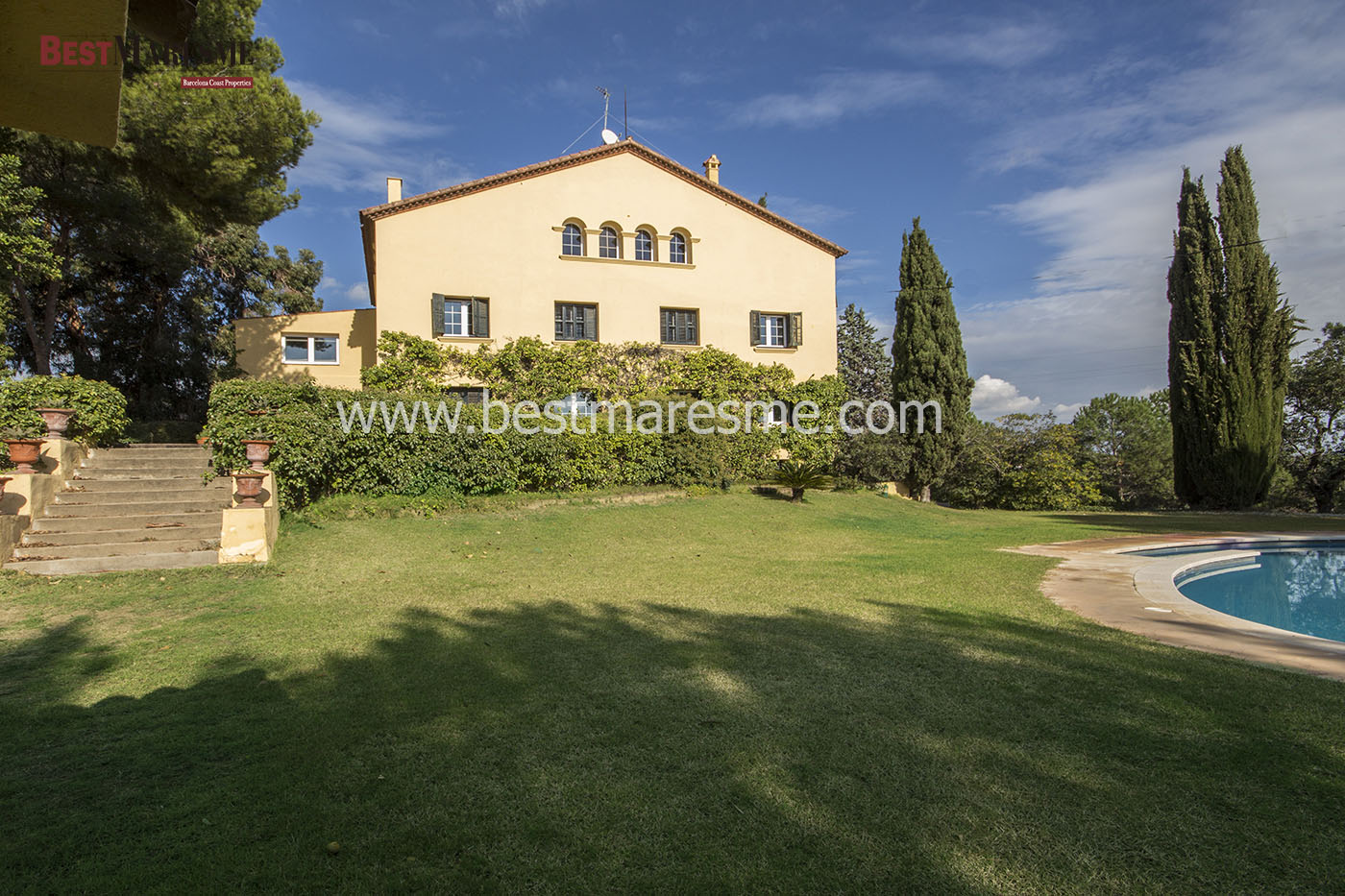 Divide the property into three completely independent apartments, ideal for a family group.
It has a floor area of 667 m2 on a plot of 6,600 m2, to be qualified as urban it could build one more house.
DO YOU WANT TO KNOW MORE ABOUT CABRERA DE MAR?
Cabrera de Mar is a municipality in the Maresme region located between the towns of Vilassar de Mar and Mataró. It combines sea, with extensive beaches, and mountain, with a great historical and landscape richness.
The Castle of Burriac is the most representative monument of Cabrera de Mar. Privileged watchtower of the Mediterranean, the Castle is located at 401m of altitude and 3500 meters from the sea.
In Cabrera we find the Parroquial Sant Feliu school. Recognized educational center in the Maresme. It stands out for the multilingual teaching.
Exclusive Modern house in Vilassar de Dalt
C-528
750.000 €

  now 695.000 €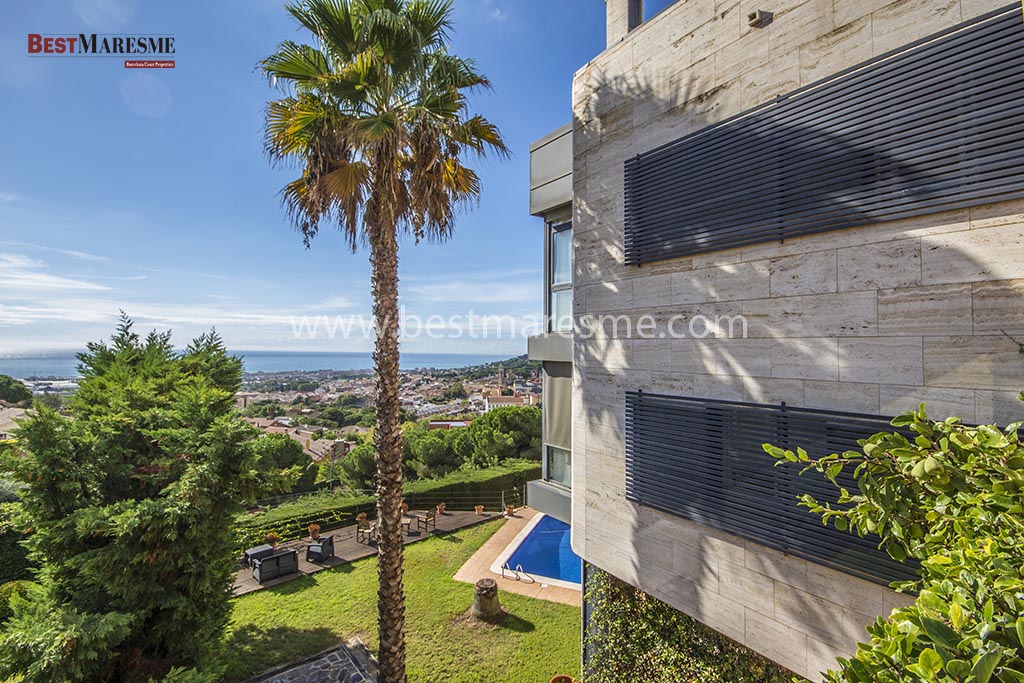 House built in 1999 and has 274 m² living surface built; distributed over 3 floors, and constructed on 819 m² large land.
A unique house with modern design that takes care of detail with top quality finishes that does not leave anyone indifferent. Ideal for families who want to enjoy all the comforts in a very quiet area, well connected and in a privileged environment in the heart of the Maresme.
DO YOU WANT TO KNOW MORE ABOUT VILASSAR DE DALT?
Vilasar de Dalt, formerly also called San Ginés de Vilasar (in Catalan and officially Vilassar de Dalt). It belongs to the province of Barcelona and is located in the region of El Maresme, located between the municipalities of Cabrils, Orrius, Premiá de Dalt and Vilasar de Mar.
It is located about twenty kilometers from Barcelona, data that allows us to locate a half hour from the city. Perfectly located and with a wide range of schools and shops.