Castañada and Halloween get along!
Maresme  celebrates 'La Castañada' during the holiday of 'Tots Sants'.
La Castañada evokes  that cold season is coming. Families gather around the fireplace to eat roasted castañas, panellets and sweet potatoes accompanied by sweet wine called moscatell, garnatxa or mistela, typical from Maresme.
The Feast of All Saints, and autumn, are very different without these three products: chestnuts (castañas),  "panellets" and sweet potatoes. Both  chestnuts and "panellets" are seasonal products.
Nowadays chestnuts  and sweet potatoes, have been quite relegated to the festival of All Saints, but formerly at the past, before the discovery of America, they were used instead of potatoes. They were frequently used in cream soups, stews and as side dishes.
¿Are you looking for a luxury house in Maresme area?
At BestMaresme we have a great offer in the most exclusive areas of the Maresme.
We are experts in luxury properties in towns such as Cabrils, Premia de Dalt, Vilassar de Dalt or Llavaneres. Are you looking for a luxury house to buy or rent in the Costa de Barcelona? Visit us or contact us.
Making panallets is not very difficult and  schools and kindergarten's of Catalonia take advantage of these dates for  children to make panallets  to give this treat to their parents on November 1st.
Therefore, we encourage you to share this experience with your children, nephews, …
INGREDIENTS TO MAKE PANELLETS
Ingredients (for 12-14 units):
150 g of sweet potato.
150 g of pine nuts.
170 g of almonds.
1 egg yolk
130 g of sugar
Grated lemon peel.
Water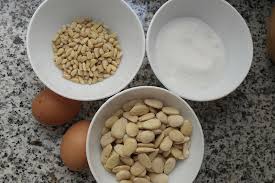 Companies, shops… take advantage of the United States' traditions to celebrate Halloween.
Halloween got to the United States and Canada in year 1840 through Irish immigrants but it was not celebrated until  year 1921, date in which the first Halloween parade was held in Minnesota.
During the following decades the event was gaining popularity until 1970 that it became famous thanks to television and film series.
Halloween is celebrated on the night of October 31, mainly in the Anglo-Saxon world: the United States, Canada, Ireland and the United Kingdom, with the exception of Australia and New Zealand, where the tradition is not so deep-rooted.
It is one of the most important nights for Americans and Canadians whose children take to the streets disguised as ghosts, goblins and devils, to ask for candy and sweets from their neighbors.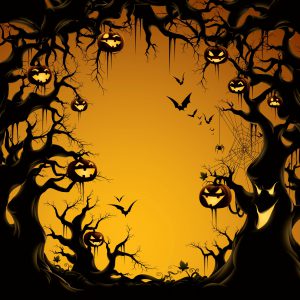 La Castañada will survive through the workshops of "panellets" that are made in schools and the fascination that the Castañera lady creates and the second, Halloween has come to stay with their pumpkins, costumes and sweets. Trick or Treat
Feliz Castañada & Happy Halloween!!!!