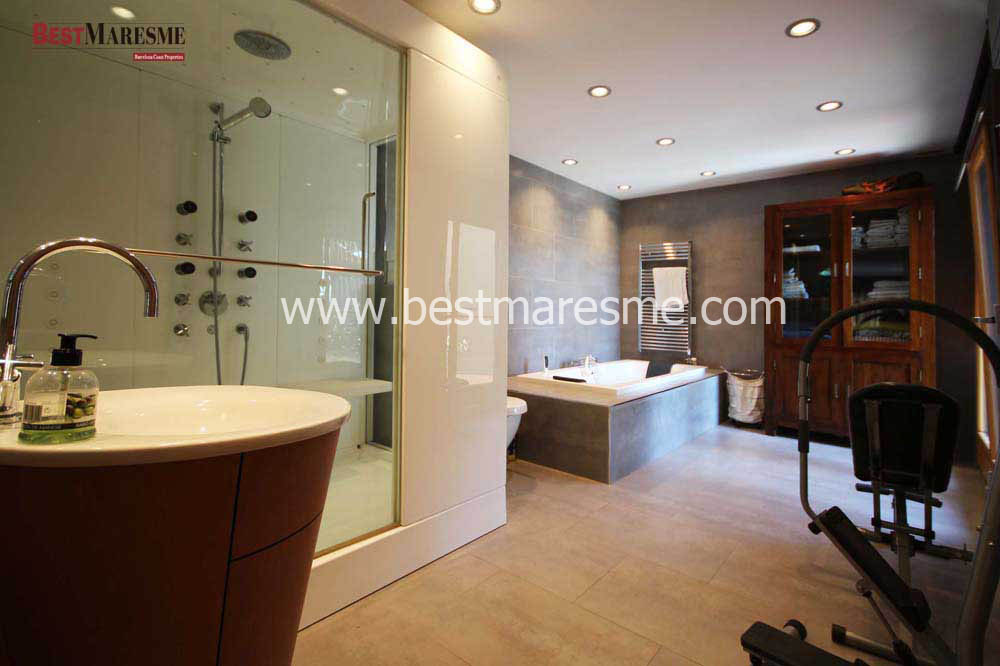 ➡Beautiful House with private pool in VILASSAR DE DALT
Austerity. In this case it means well adjusted austere and balanced. And, in a room as the bathroom, which dimensions are normally small it is important to reduce equipment to the essential elements  as enhances the comfort and the feeling of spaciousness.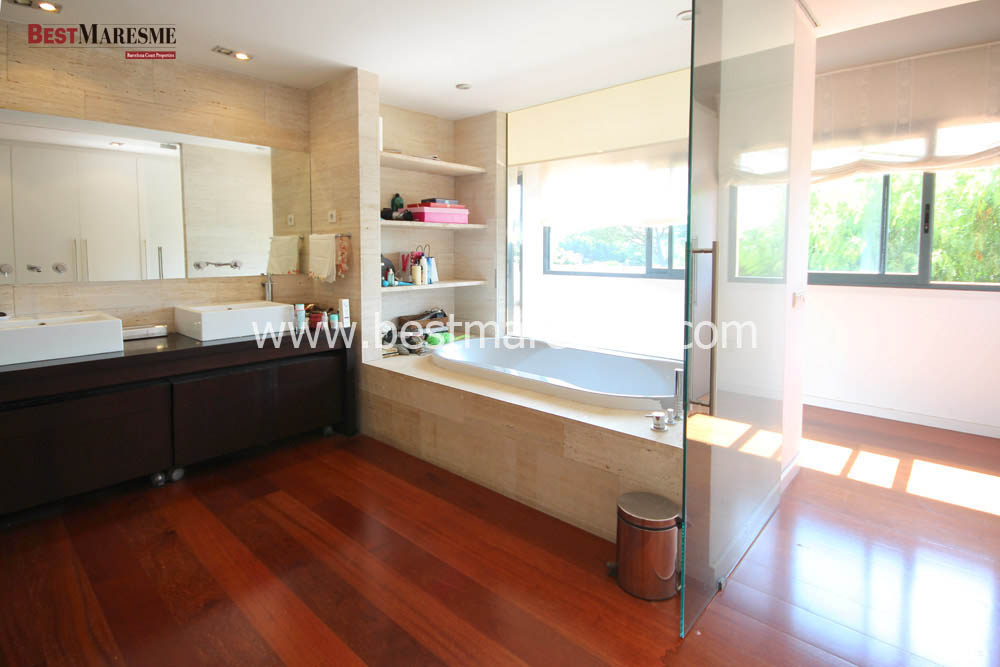 ➡Magnificent house in CABRILS with garden and private pool
Simplicity. From the point of view of this oriental philosophy inbred lines are not only the great allies of functionality, but also beauty. The results are freshness and order, both highly prized components in the bathroom.
In addition, natural light is enhanced by the use of elements such as the doors of translucent glass.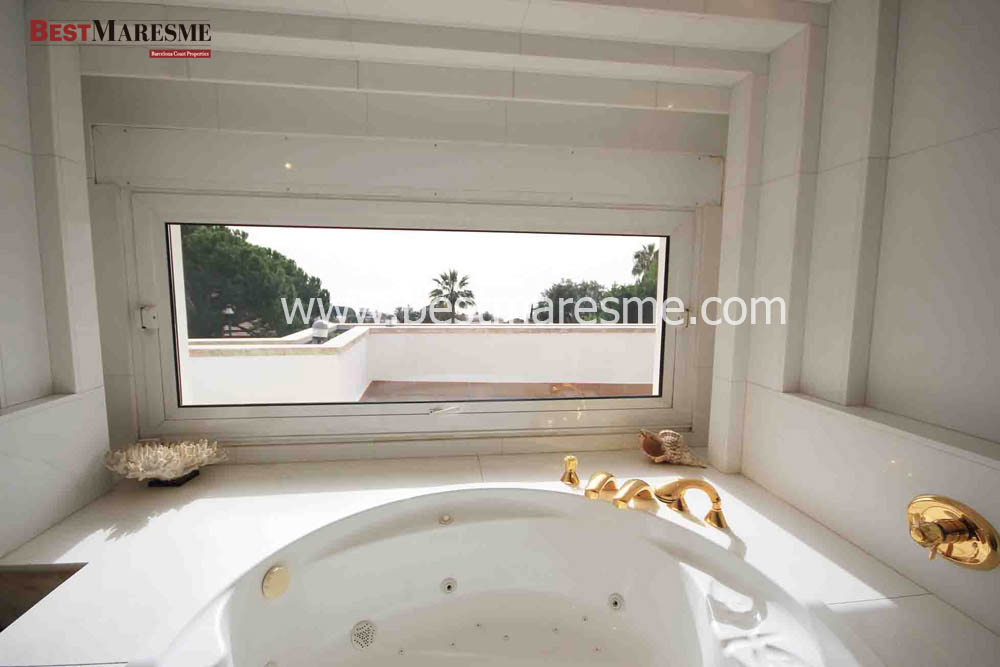 Nature. Seeks integration with nature. In this case there is provided a large window that helps to unify the bathroom with the landscape.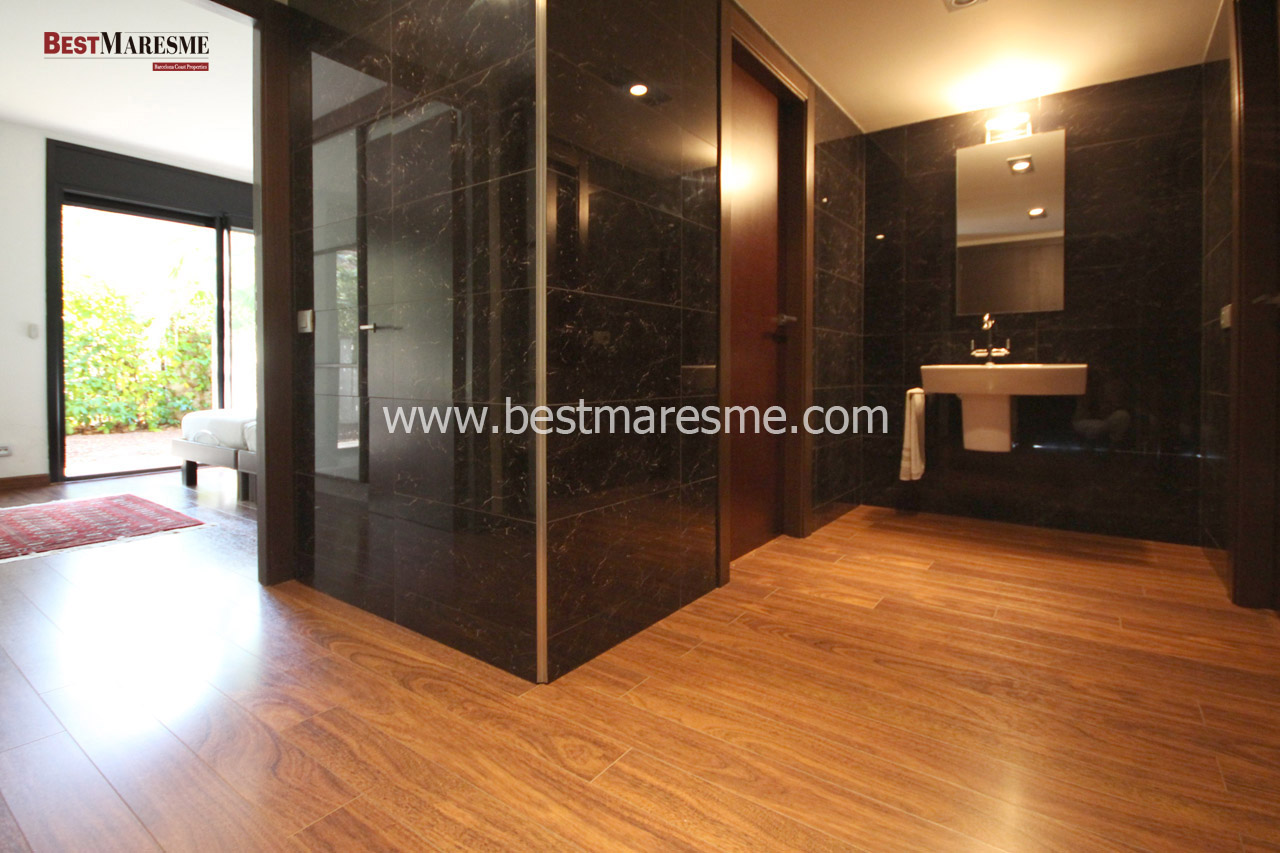 ➡Modern Design House in VALLROMANES
Stillness. An environment that helps silence and loneliness – even though they are only a few minutes for ourselves. A space that is appreciated at certain times, meditation is a powerful tool to achieve states of peacefulness, relaxation and concentration. Why not include it in our daily ritual by an environment that can encourage it? Physical spaces are reflections of moods, so creating an environment giving calmness is very useful to integrate ways of thinking and healthier life to counter our current lifestyle.