Maresme is synonymous of summer. Maresme is a region that breathes summer all year round.
Its proximity to the sea, the blue skies, the richness of its forests and the varied agriculture make it seem be in summer season all year round.
For those who love summer, Maresme is an ideal place to live. In our region there are also perfect properties to live and enjoy the warm weather. For you we have searched our wide range of houses and we have made an inspiring selection. We have select some cheerful and fresh properties, and connected with nature.
With flowery gardens, swimming pools, sunny and pleasant lounges, sea views, warm stained glass windows, and colorful country kitchens.
Let's go to discover them?
Properties that inspired you, Maresme
A property in a garden
C-921
2.200.000 €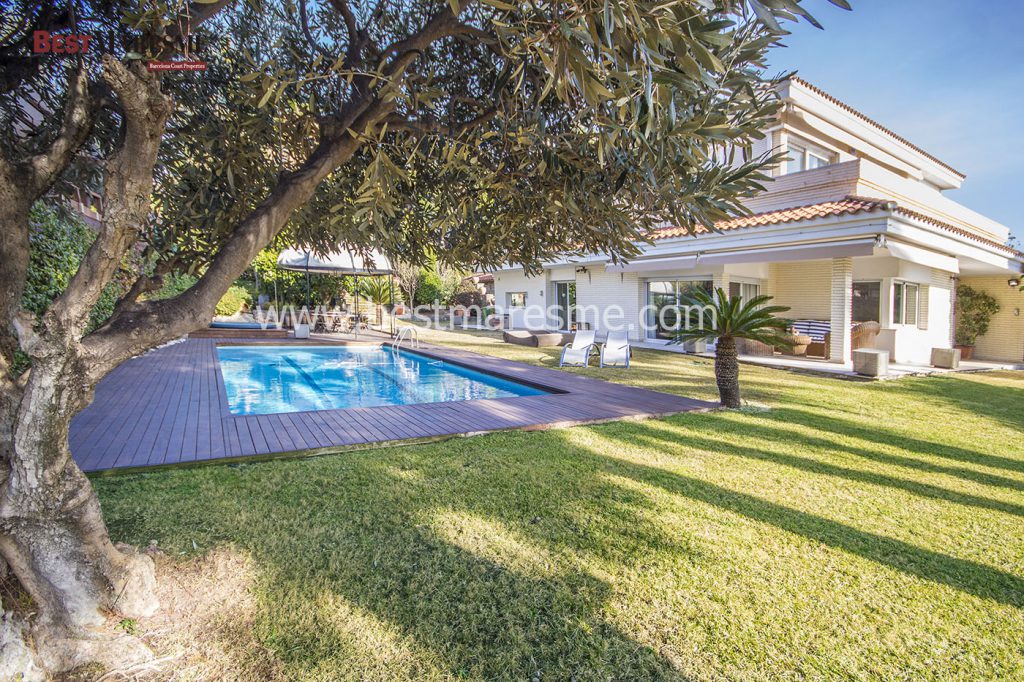 It is a dream house in Alella, ideal to enjoy the spectacle of nature in spring. It has a large, private garden of 1,100 m2 and it's distributed over two comfortable floors. It is a perfect house for families who wants tranquility in a town with DO and 150 meters from the natural park, a very quiet place 30 km from Barcelona, where you can walk in a healthy and unbeatable environment with beautiful Sea views.
C-948
1.380.000 €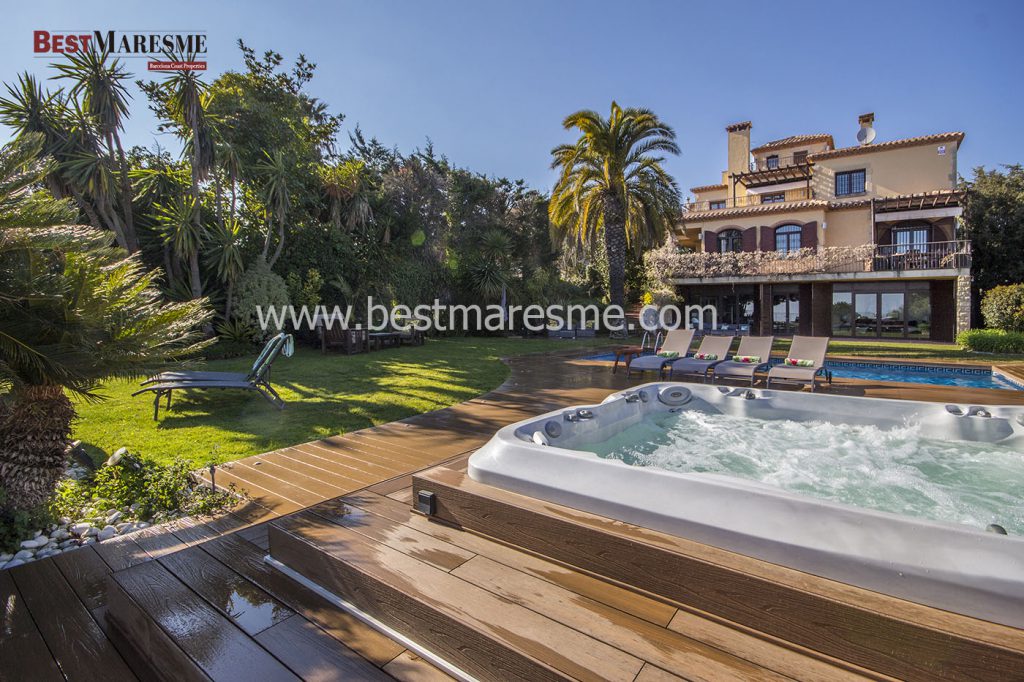 This house is a real delight for all senses! With a romantic exterior as an Italian villa and a spectacular garden, has functional and practical interiors, unique, evocative, warm and comfortable spaces.
The garden is full of different and magical spaces in which to take refuge, enjoy, think, read, walk… bathe in the large pool, or relax in the 8-seater Jacuzzi with sea views, piped music, chromotherapy, a magnificent vertical fountain, porches, terraces …
This delight is in Mataró, in Can Bruguera urbanization, located between Mediterranean sea and the forest park.
Mediterránean Design
C-957
1.240.000 €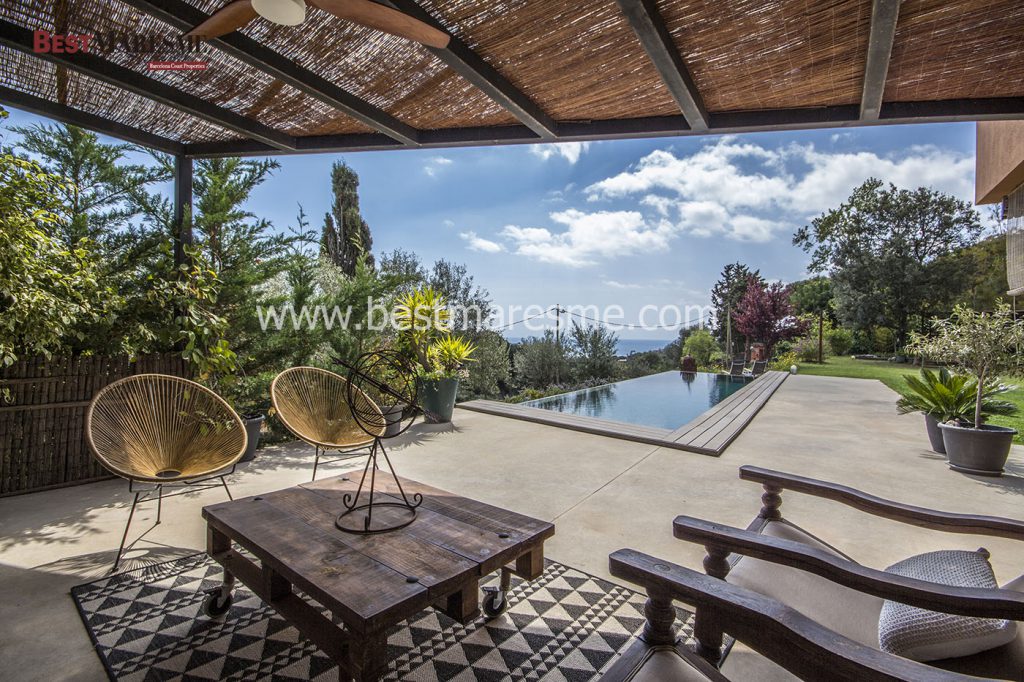 Contemporary style property in Cabrera de Mar,  surprise us but at the same time this property has Mediterranean design. Its architecture is based on a masterful distribution of several overlapping cubes. The house enjoys a large elevated flat plot with magnificent views of the sea, which is incorporated into the interior through large sliding windows and large covered porches. The beautiful saline pool with green tones invites you to have a bath. The pleasant and cool porch is a temptation to enjoy the mild climate of the Maresme area.
A sublime property!
Words are unnecessary
C-667
1.250.000 €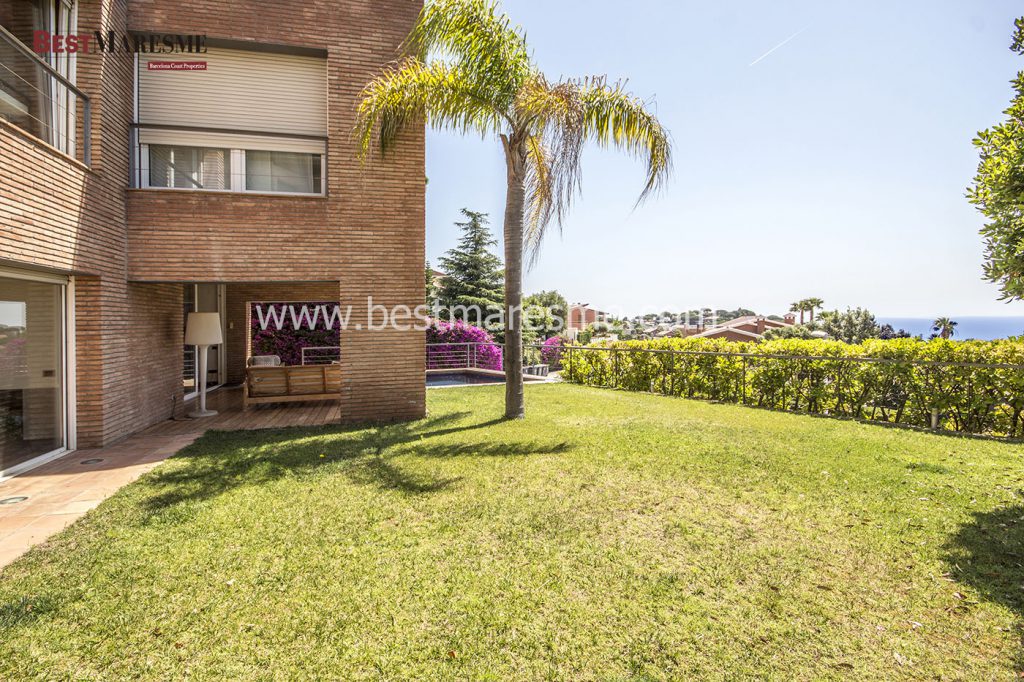 Contemporary design house in Teià, with many natural light inputs. The pool seems to embrace the house, in which we find a pleasant barbecue area surrounded by grass and native vegetation. This house is just 20 minutes by car from Barcelona and 15 minutes from schools, such as the International Hamelin-Laie International School, one of the best in Spain. In the same urbanization you will find Barcelona tennis and a Pich & putt.
Mediterránean sea inside home
C-465
2.900.000 €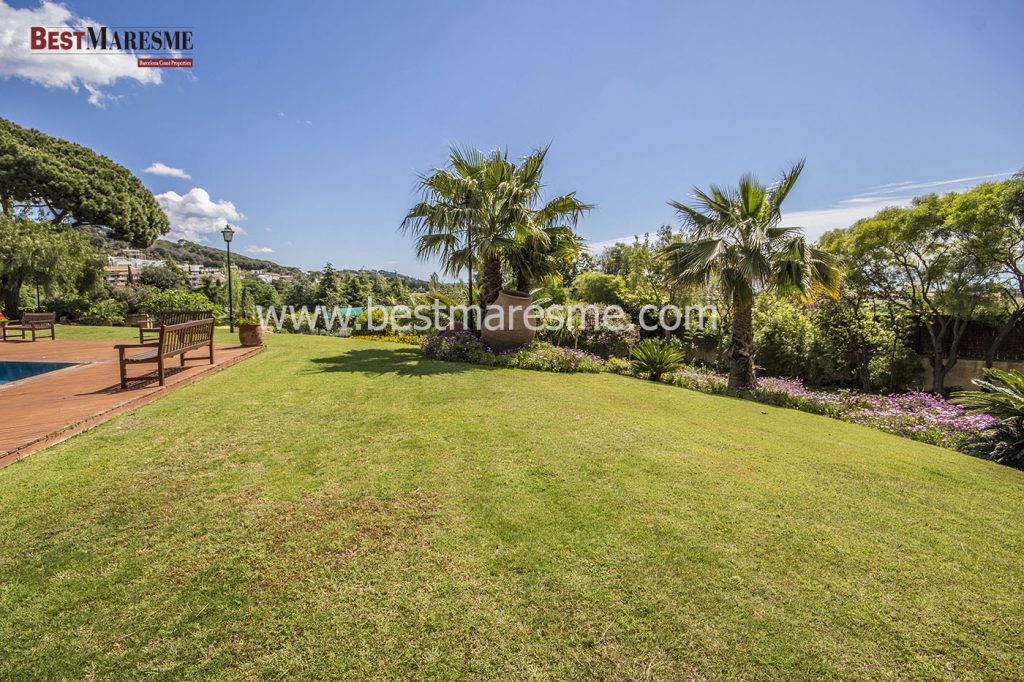 This excellent Mediterranean-style villa has 800 m² built on a 5,000 m2 plot in Sant Andreu de Llavaneras.
Its garden, well cared for and with a great diversity of vegetation, also has a vegetable garden, swimming pool, two private wells, irrigation system and many picturesque corners to explore, all with incredible views of the sea. Pure nature.
It is located in an area very close to marinas, beach, golf course, services and restaurants. Very good location near motorway access and a few km from Barcelona.
Country house with garden and pool
C-128
950.000 €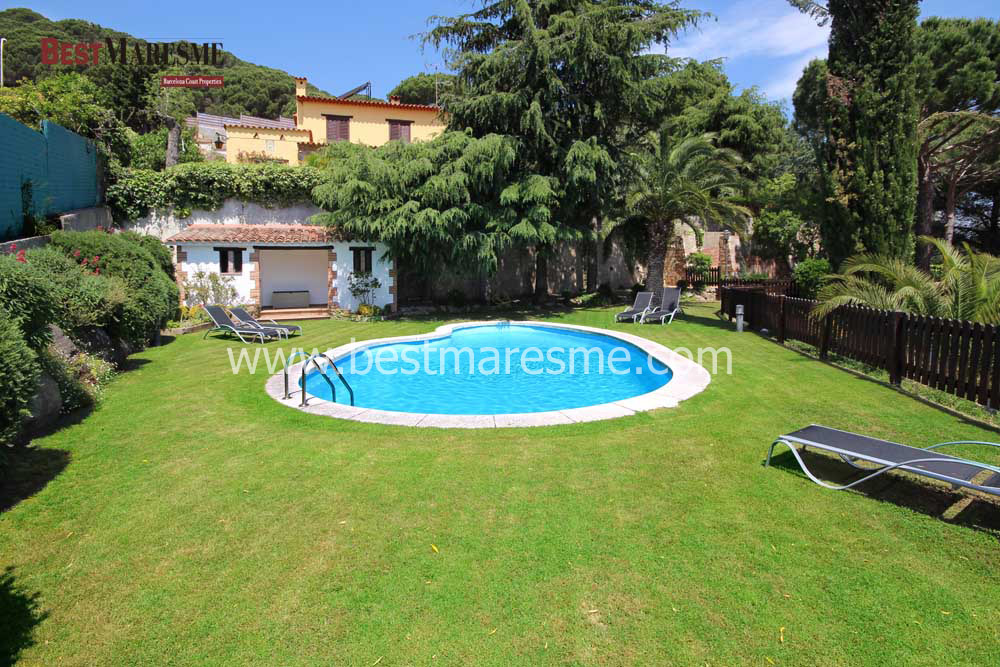 This Country house located in the best residential area of Argentona (30 minutes from the city center of Barcelona) was completely renovated in 2000.
It is built on an impressive 1,800 m2 elevated plot with beautiful views.
We fall in love of its magnificent garden that surrounds it and that is distributed in three large areas. The pool area, elevated from the house, provides maximum privacy and enjoys spectacular views of the sea. It also has dressing rooms and an extensive solarium area. Another outstanding area is the back side, with a nice barbecue area and a magnificent forest. The third area next to the house with a play children area and a space as a garage.
Fresh and comfortable corners and spaces.