A town of great marine tradition
As almost every day, at the afternoon, boats arrive at the port of Arenys de Mar with their precious cargo.
Once the merchandise is unloaded, it will go to the Lonja where every afternoon takes place one of the great moments of the port: the fish auction. Modernity has replaced the live voice auction that, until not many years ago, was the musical thread of the auction, with a very functional electronic system that is reflected in screens where the starting price of each of the boxes is indicated . It is certainly a unique show that attracts many visitors every day.
The arrival of fishing boats to the port of Arenys de Mar is a great show (photo: Josep Maria Serra)
A good part of the fish comes out of the Arenys de Mar auction and, above all, the red shrimp and squid, which are consumed in the region. Fishmongers and restaurateurs depart daily from Arenys with their refrigerated vans loaded with fresh and high quality raw material. It is a transfer worthy of being contemplated. The restaurants of the region offer every autumn gastronomic days with elaborate dishes that have squid as the protagonist.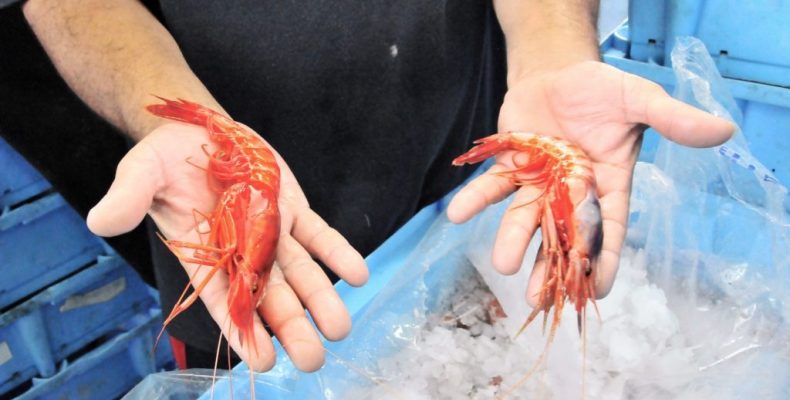 The port of Arenys de Mar is one of the most important on the Catalan coast and without doubt the most prominent in the Maresme region. The fishing and industry that is generated around it move a large part of the economic activity of the population.
Free visit to the fish market – fish auction, from Monday to Friday at approximately 4:00 p.m.
¿Looking for a luxury house in Barcelona area?
At BestMaresme we have a great offer in the most exclusive areas of the Maresme. We are experts in luxury properties in towns such as Cabrils, Premia de Dalt, Vilassar de Dalt or Llavaneres. Are you looking for a luxury house to buy or rent in the Costa de Barcelona? Visit us or contact us.