White on black !! Geometric architecture
C-589
1.450.000€
This amazing house for sale, is located in Teia, formerly a summer town but currently has increased the population that has fixed its residence, thanks to its good climate and proximity to Barcelona city. Teia is situated between the municipalities of  Alella, El Masnou and Premià de Dalt.
An architecture based on geometric lines that order the space and are merged with landscape, on a plot of 400 m2.
Façade white stone, the house is in a residential area, but surprises the great intimacy and privacy.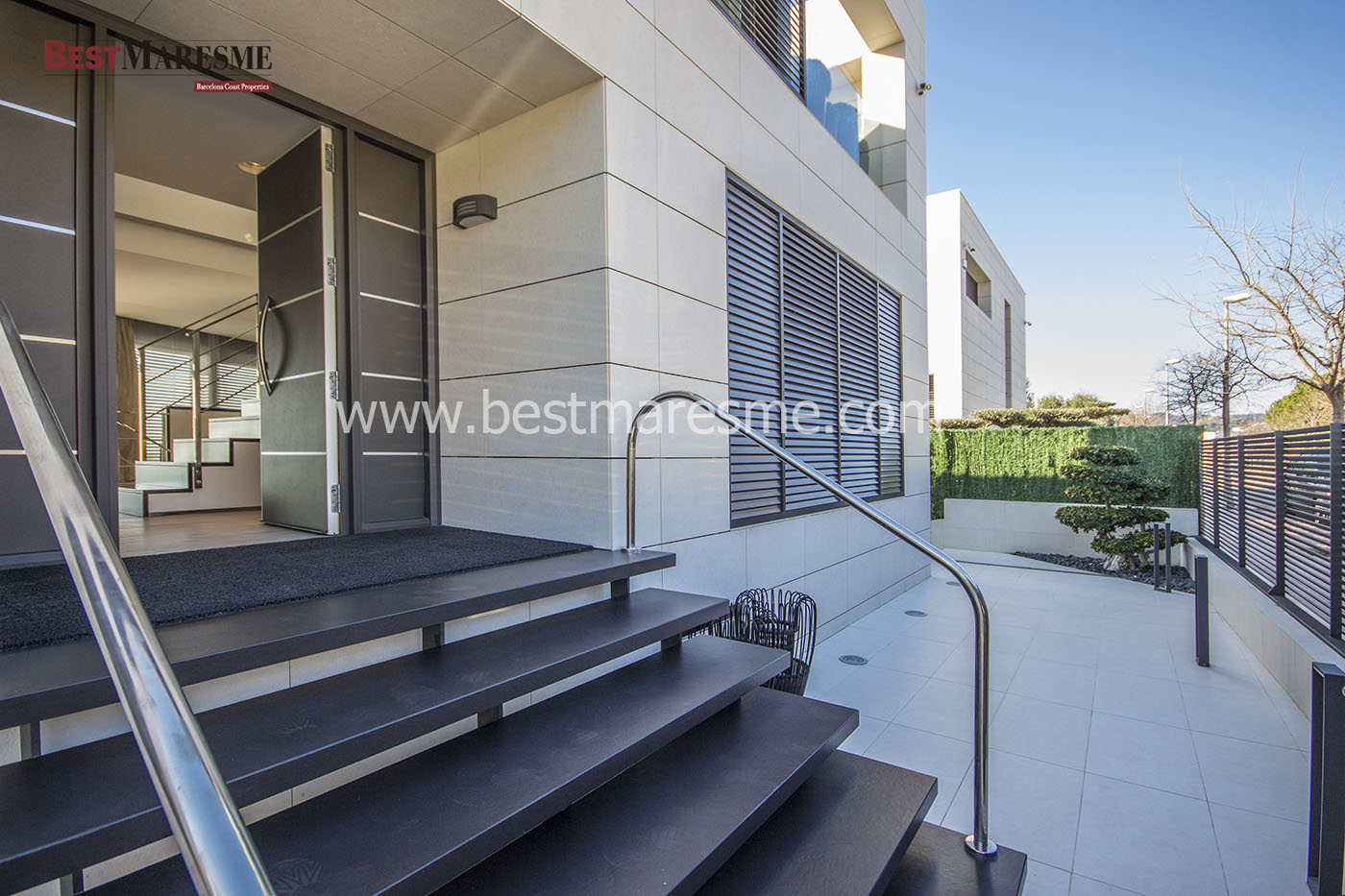 Wherever you look, in any corner of this house, it transmits comfort, relax, privacy. It is sold as shown in the images with all the furniture's.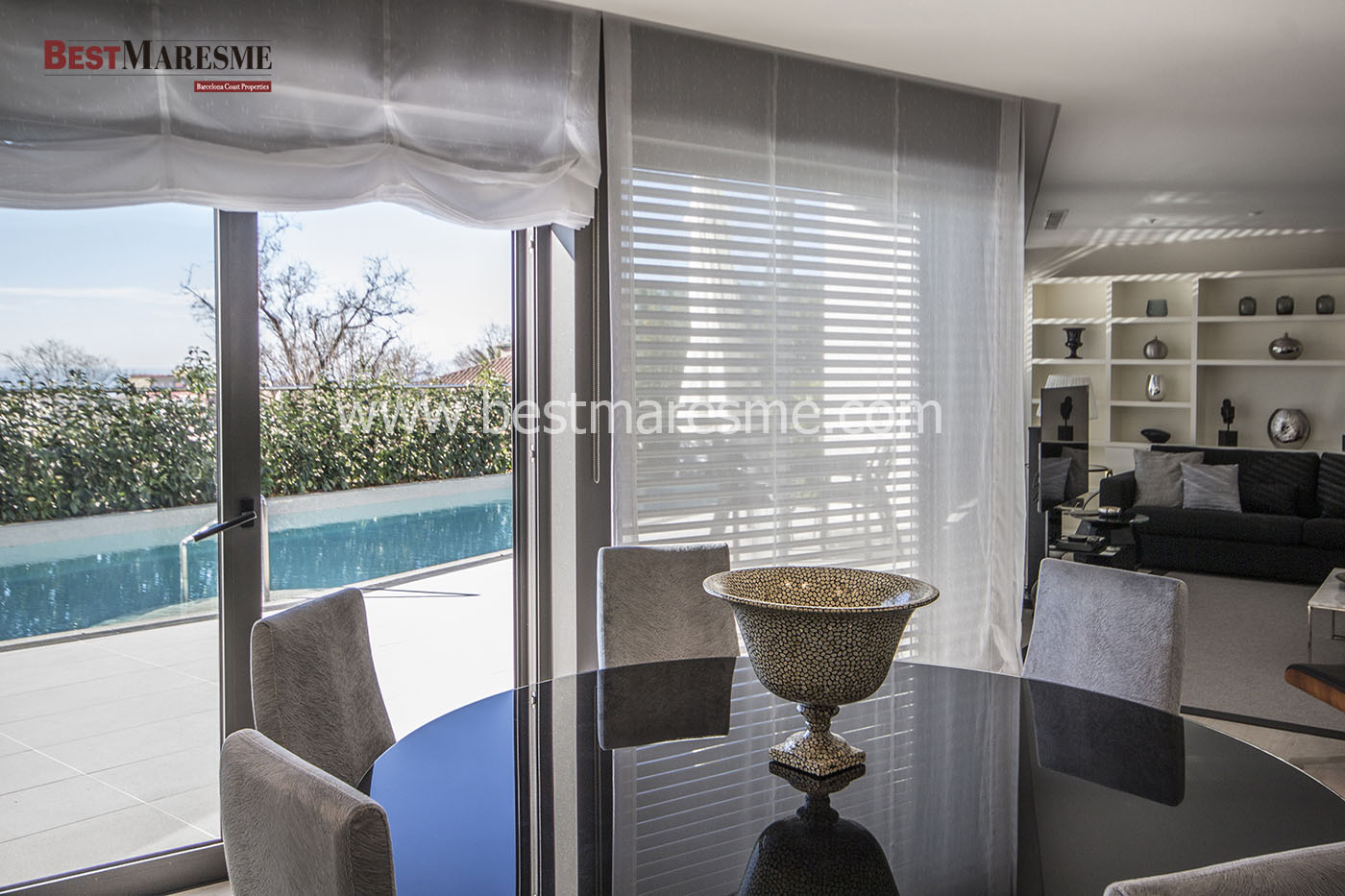 The materials combination, few and select, is another success of this project, the range of black and white, is splashed with bright color notes, neutral tones sofas, carpets and textiles that create a relaxed and serene atmosphere. The range of green from the landscape that enters throughout the windows harmonizes with the blue from the pool, which introduces a note of color in the interior.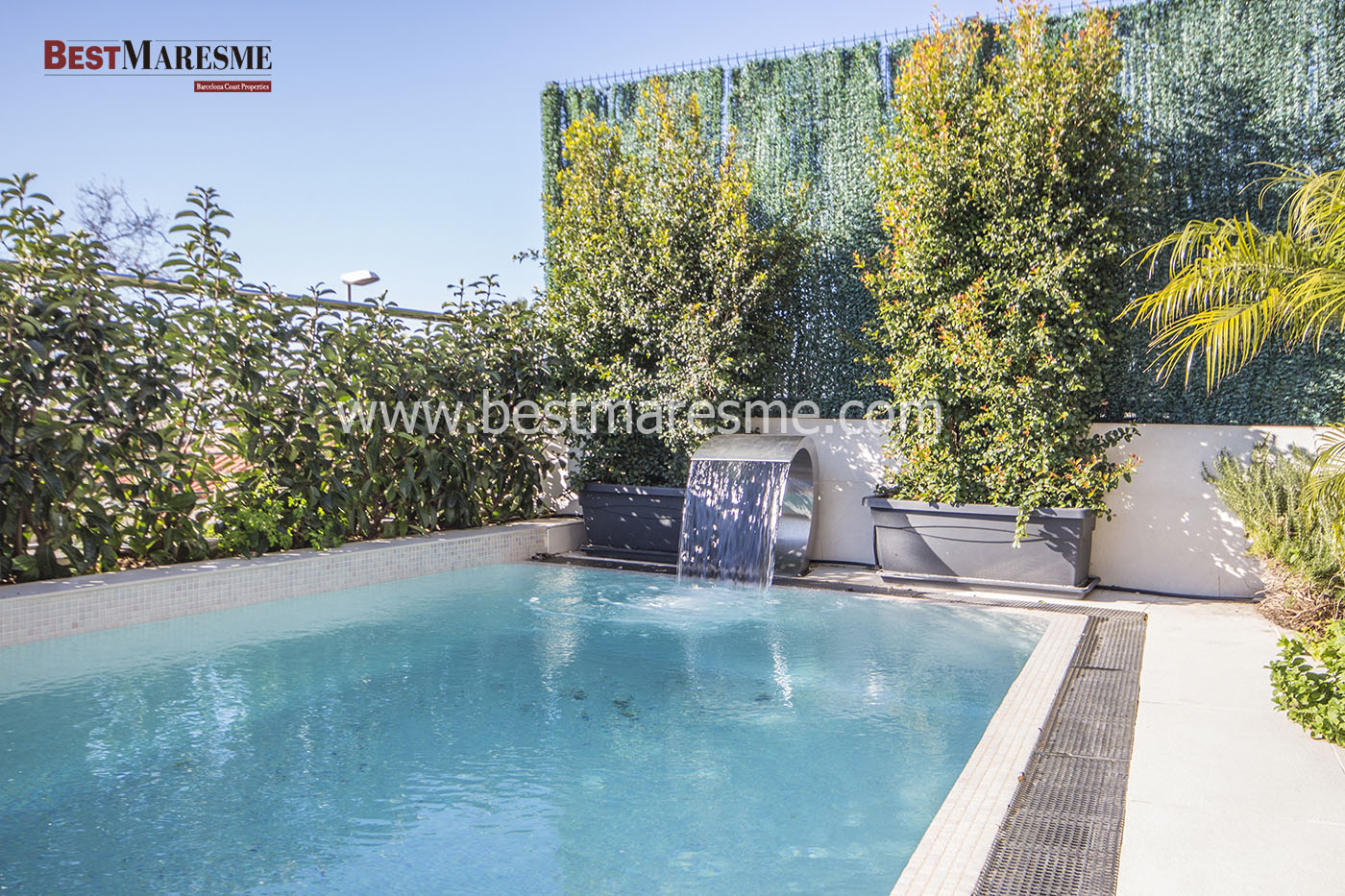 ¿Looking for a luxury house in Barcelona area?
At BestMaresme we have a great offer in the most exclusive areas of the Maresme. We are experts in luxury properties in towns such as Cabrils, Premia de Dalt, Vilassar de Dalt or Llavaneres. Are you looking for a luxury house to buy or rent in the Costa de Barcelona? Visit us or contact us.

Send us a WthasApp

Call us