Parents who want to live close to their sons or daughters, or sons / daughters who do not want to be away from their parents. However, living close does not mean living together. The will to live nearby is motivated by multiple factors. Parents are getting older and the time is approaching when they may need some kind of family help, while children with work obligations are sure to appreciate parental help to take care of their grandchildren.
A magnificent solution to this growing need is to find a property with two or more independent dwellings with well-defined spaces and with independent entrances to guarantee the privacy of each of the family nuclei. Acquiring a single home with more than one home is cheaper than one that has only one home, and costs can be shared.
The growth in property search with more than one house is expected to continue to rise due to a combination of high housing costs and tighter household budgets, both in the United States and in Europe.
Buy a property is not an easy task and if we add it to look for a property with two more houses even more. BestMaresme has a list of Properties for sale that can help you find the ideal house for two or more families to live in.
Properties with independents houses in Maresme, to live in family.
property with three indep apartments. Cabrera
C-37
1.490.000 €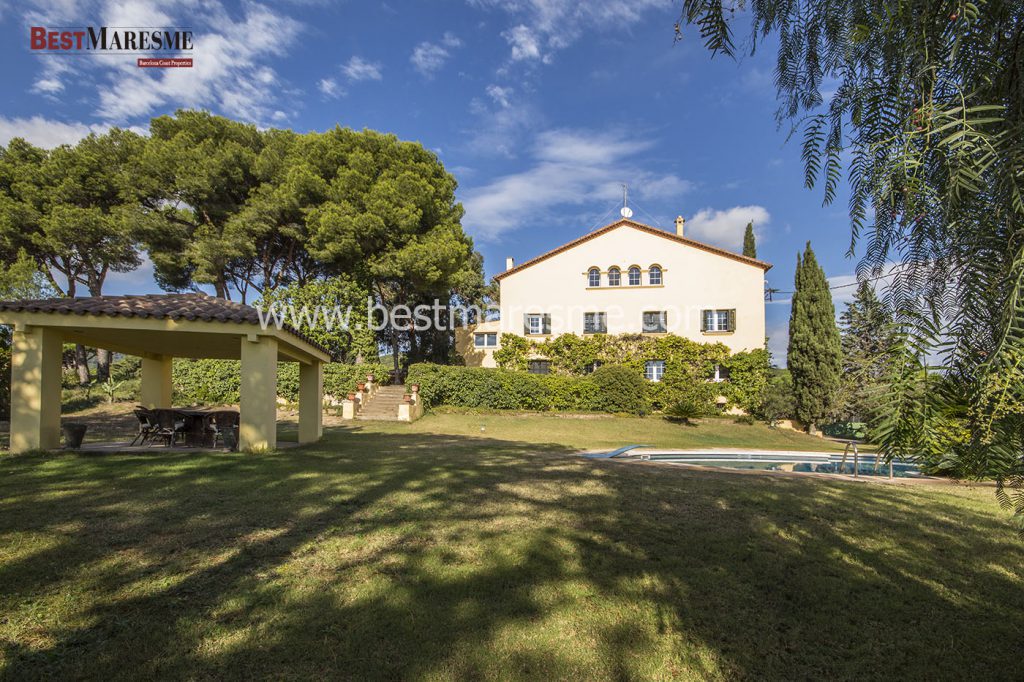 Magnificent private estate in the center of the town of Cabrera de Mar for sale, located on the coast of Barcelona. The house built in 1941 was completely renovated in 1990 to divide the property into three completely independent apartments, ideal for a family group.
It has a floor area of 667 m2, 7 bedrooms and 4 bathrooms, distributed over 4 floors, in the basement several storage rooms command to all three properties , garage and utility room.
The plot is south facing and has 6,600 m2, to be qualified as urban it could build one more house, has a lovely pool area with gazebo, racquetball court and own water well.
Perfect property for three families. Cabrils
C-1047
790.000 €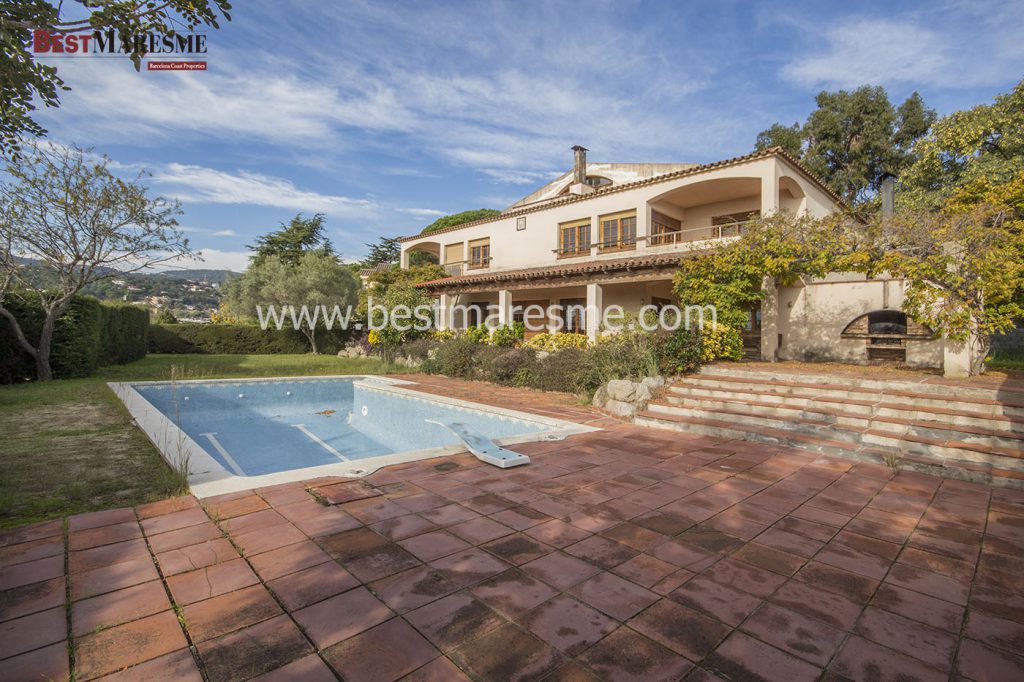 Fantastic property for sale to reform, in a residential area with spectacular views
Located in the cozy town Cabrils (North Coast of Barcelona) on a plot of 1665 m2, the house has 749 m2 built divided into three independent houses.
The main characteristics is , its great luminosity and its large spaces, thanks to its 650 m2,  strategically distributed so that the three houses are comfortable…  its privacy, thanks to its large plot.
Imagine how comfortable and pleasant your life will be in this place.
C-498
1.300.000 €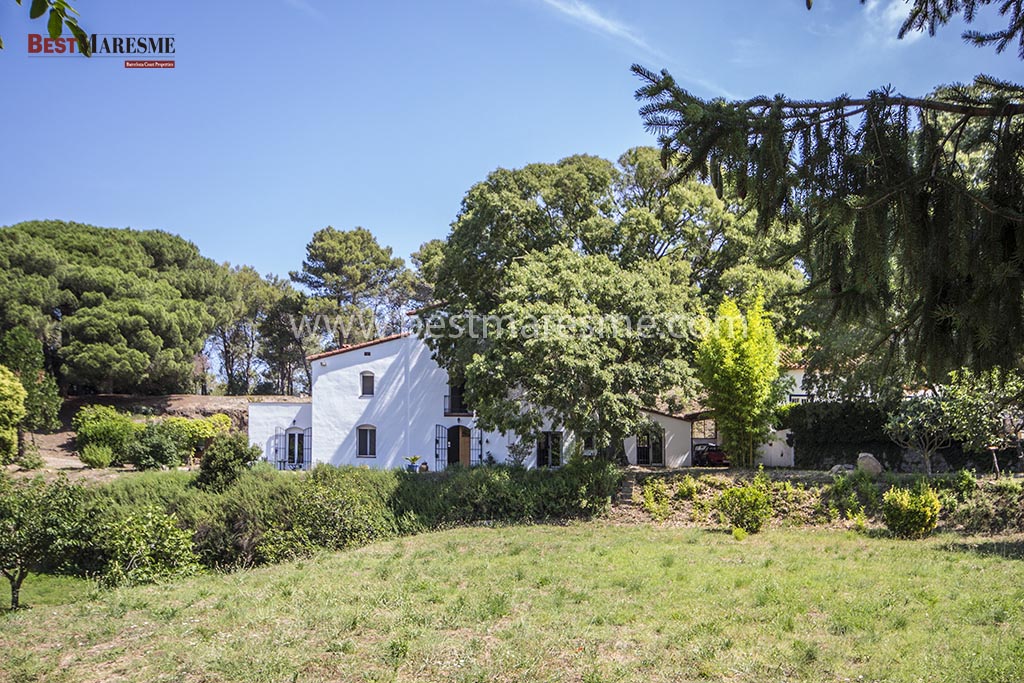 This beautiful farmhouse renovated for sale is located in the quiet and beautiful village of Dosrius, close to amenities that are opened throughout the year. The house dates from the seventeenth century and was completely restored 10 years ago, using fine high-quality materials, sustainable eco, smart finishes and latest technology. The property over more than 13 hectares is composed by three independent buildings..
The property has three rainwater collection tanks, two water wells, solar panels, radial heating, wifi, motorized blinds, bioclimatic biomass energy, (Highest energy rating «A») terracotta floors. Storage room, warehouse, or service room. The perfect location near town allows the different use, bed & breakfast, equestrian center, holiday rental ..
4 ind houses are allowed to be built. Mataró
C-88
1.300.000 €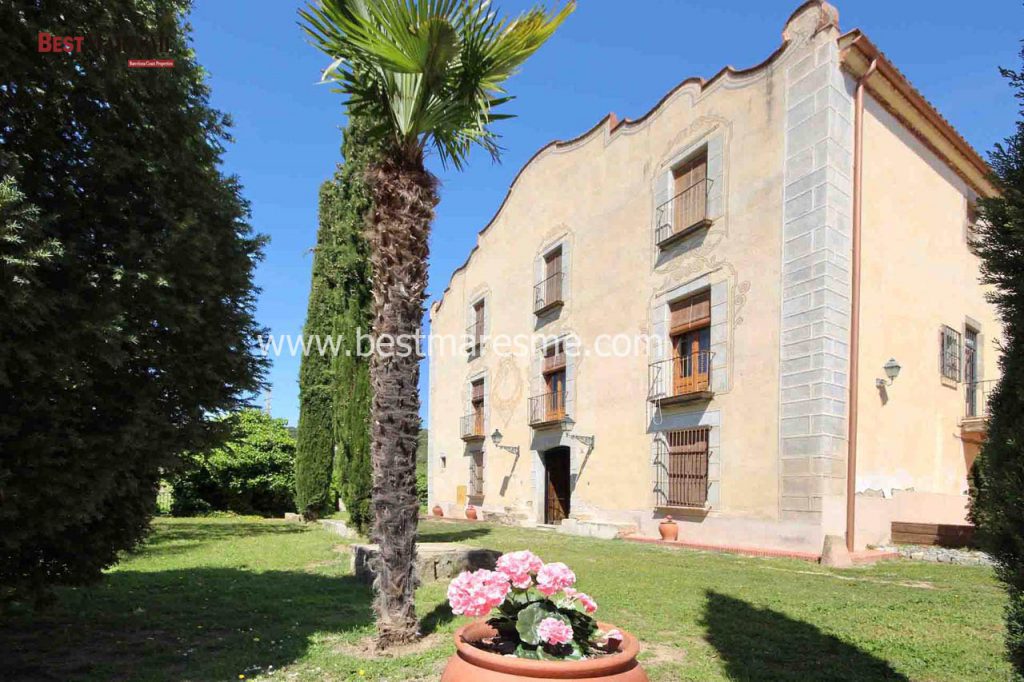 A stately house in the town of Mataro for sale, a manor house in a square floor from the Baroque period (XVII-XVIII centuries), a deep and exquisite restoration in 2006.
The reconstruction has recovered sgraffito and a sundial which, together with baroque cornices on the facade, they give a lot of personality to the whole house.
The property has plenty of amenities such as an elevator that reaches all three floors.
It has 4 parking spaces, an attached house and 2 attached warehouses. On the property 4 independent houses are allowed to be built. And beyond the residential use, like for sport events, educational complex, social and tourist uses (hotel and restaurant) are also allowed.
C-567
650.000 €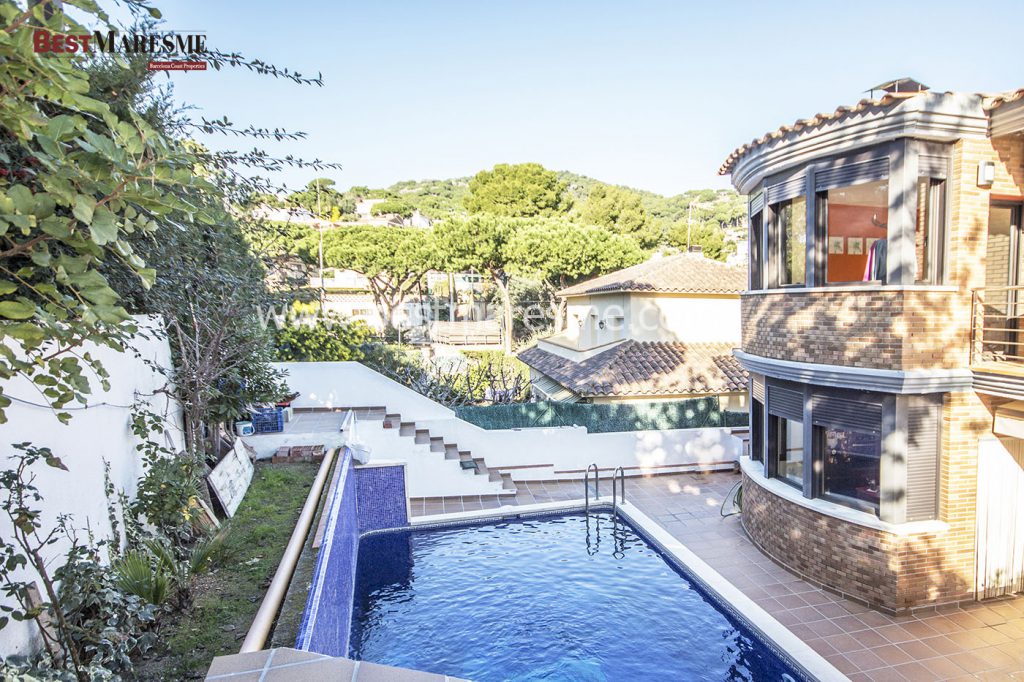 House converted into two completely independent houses with the possibility of converting it into one and winning spaces. All connected to each other through the elevator that connects all the floors. That house for sale is located in Premià de Dalt, well connected and overlooking the sea.
Among its extras of this house for sale,  include air conditioning throughout the house, marble floors and parquet, aluminum carpentry, wardrobes in all rooms, armored door, etc ..
Possibility to convert into two ind houses. Vilassar de Mar
C-1050
1.050.000 €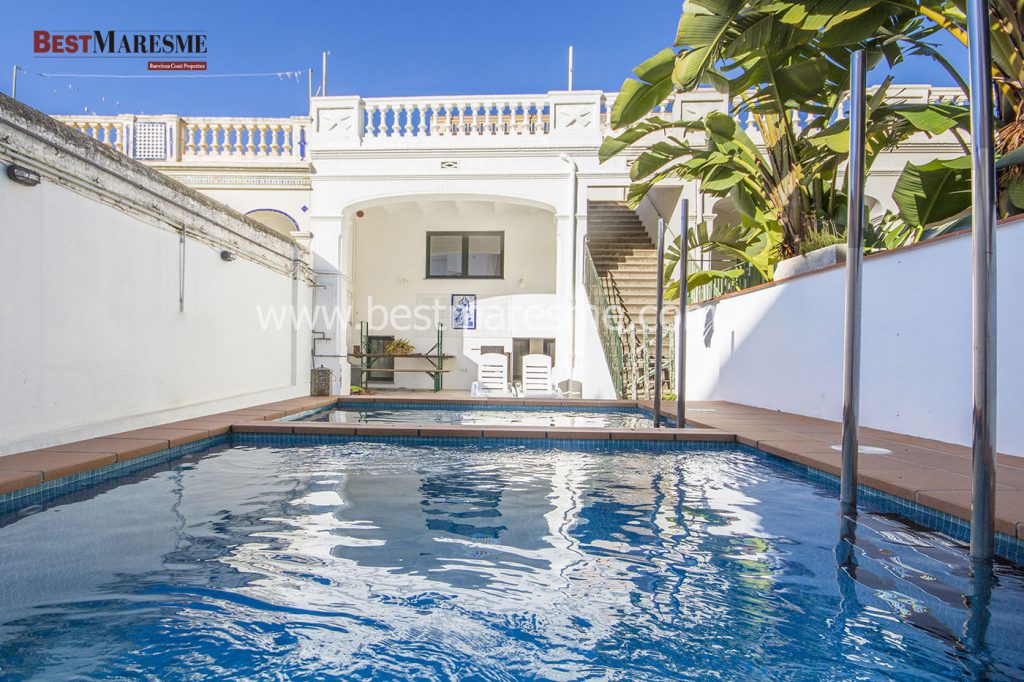 In a very exclusive pedestrian area, where you can enjoy relax in your garden; A few steps away from Vilassar de Mar dowtown, 200 meters from the beach and the train station, we find this extraordinary and stately property for sale, close to all services.
It is a 1900 house with a front garden of about 100m2 and a large rear patio, it has 406 square meters distributed over three floors of 103 m2 each plus a rear annex of 70 m2 spread over two floors and also with direct access to the patio with pool.
A house of large ideal dimensions to live and work or to enjoy with the family, it is ideal for large families, but also as an investment and business as it has a tourist license. Possibility also to convert into two independent houses by being able to make a horizontal division and have access to the house from two different streets.
At BestMaresme we have a great offer in the most exclusive areas of the Maresme. We are experts in luxury properties in towns such as Cabrils, Premia de Dalt, Vilassar de Dalt or Llavaneres. Are you looking for a luxury house to buy or rent in the Costa de Barcelona? Visit us or contact us.