The cold has come…Snowfall, rain, sub-zero temperatures, ice on the roads … The only thing we want  is to rest at home with a good blanket …
What if you add a fireplace to this? What a comforting feeling, right?
Fireplaces are a decorative element that provides a warm, intimate and welcoming air to the room, and is also a complement to support the heating systems. And also you can also cook your favorite recipes with a grill.
Wood fireplaces are one of the most ecological sources of heat that exist, since the fuel they use, wood, is a renewable energy.
The fireplace is the oldest and most traditional system of providing heat to our house.
To be able to enjoy a fireplace it is necessary to have a smoke outlet and have a reserved space to store firewood.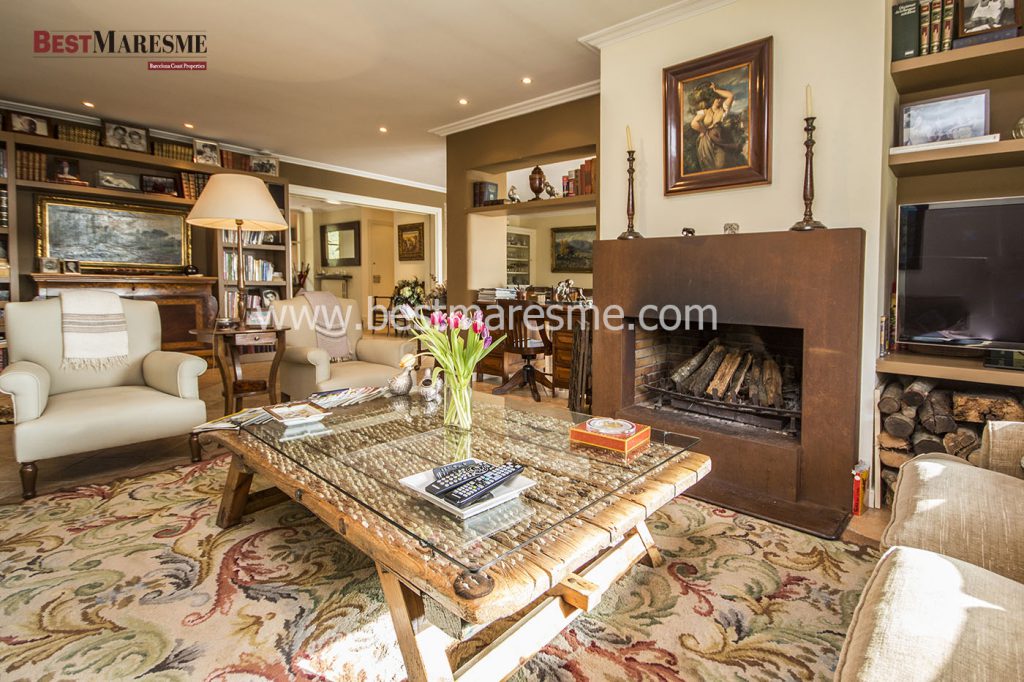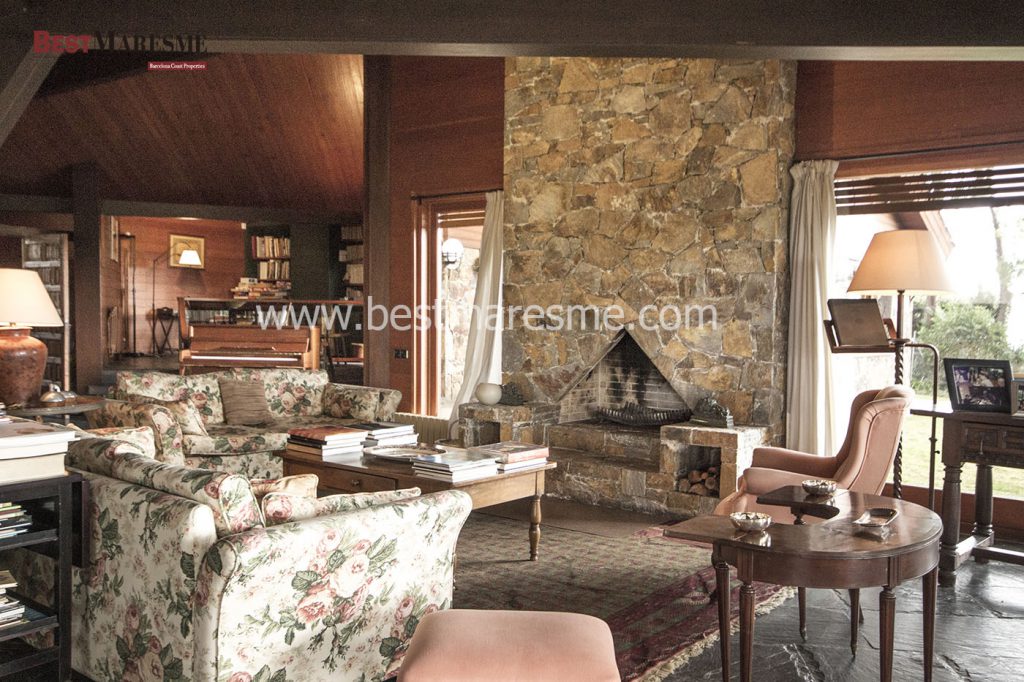 At BestMaresme we have a great offer in the most exclusive areas of the Maresme. We are experts in luxury properties in towns such as Cabrils, Premia de Dalt, Vilassar de Dalt or Llavaneres. Are you looking for a luxury house to buy or rent in the Costa de Barcelona? Visit us or contact us.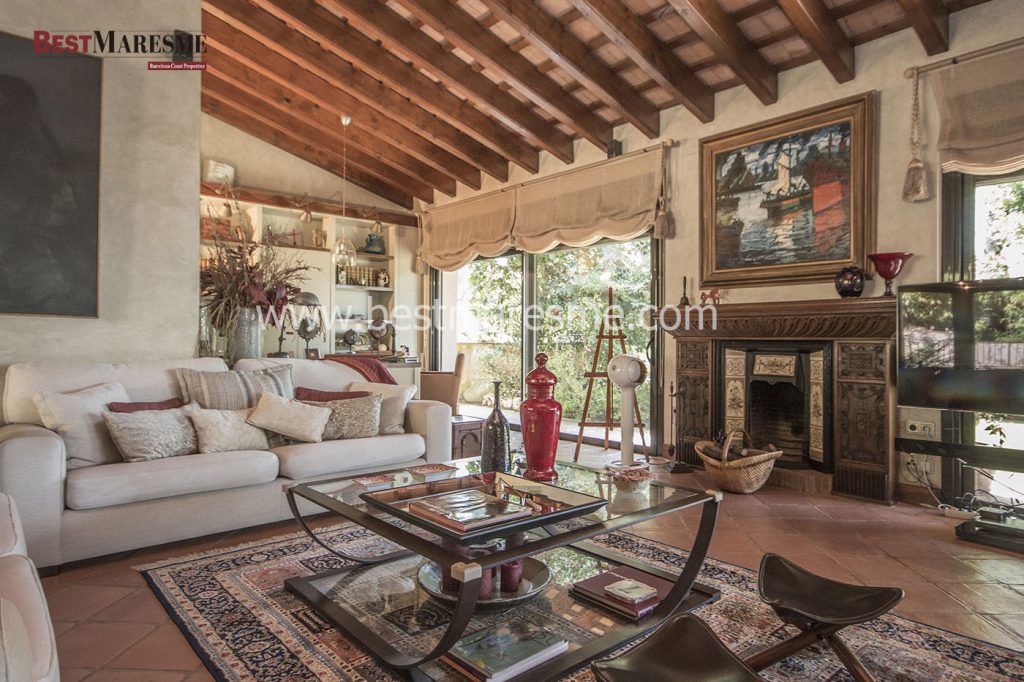 Combustion takes place in an open hearth attached to a wall and is usually lined with refractory material to radiate heat. It can become dangerous if sparks fly, being advisable to put protective elements.
You can bet on cassette-type fireplaces that offer higher performance and superior energy savings.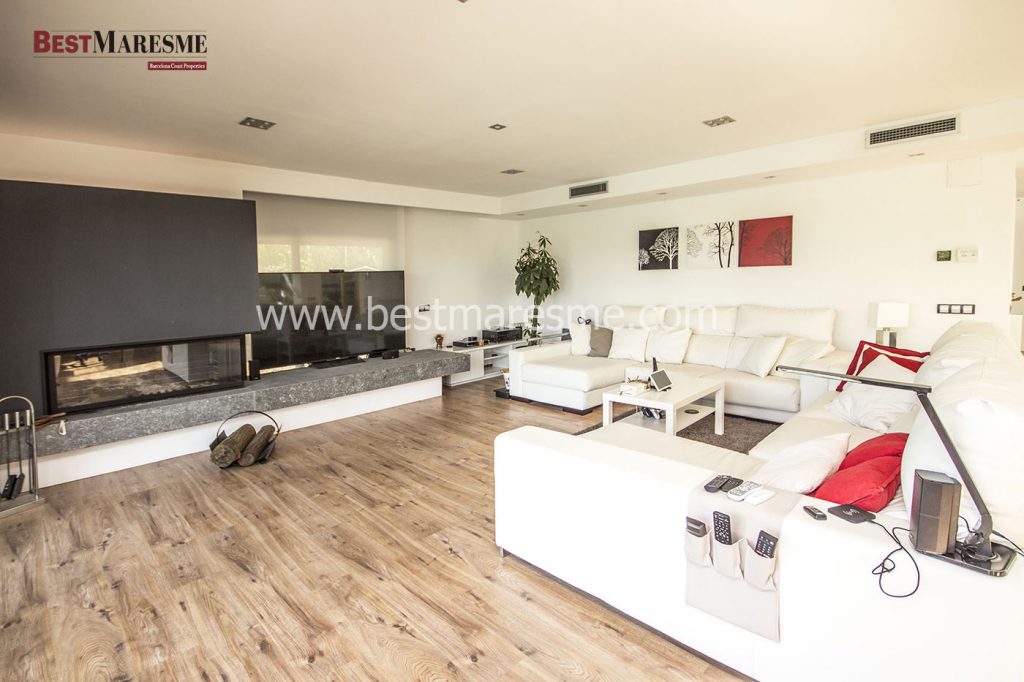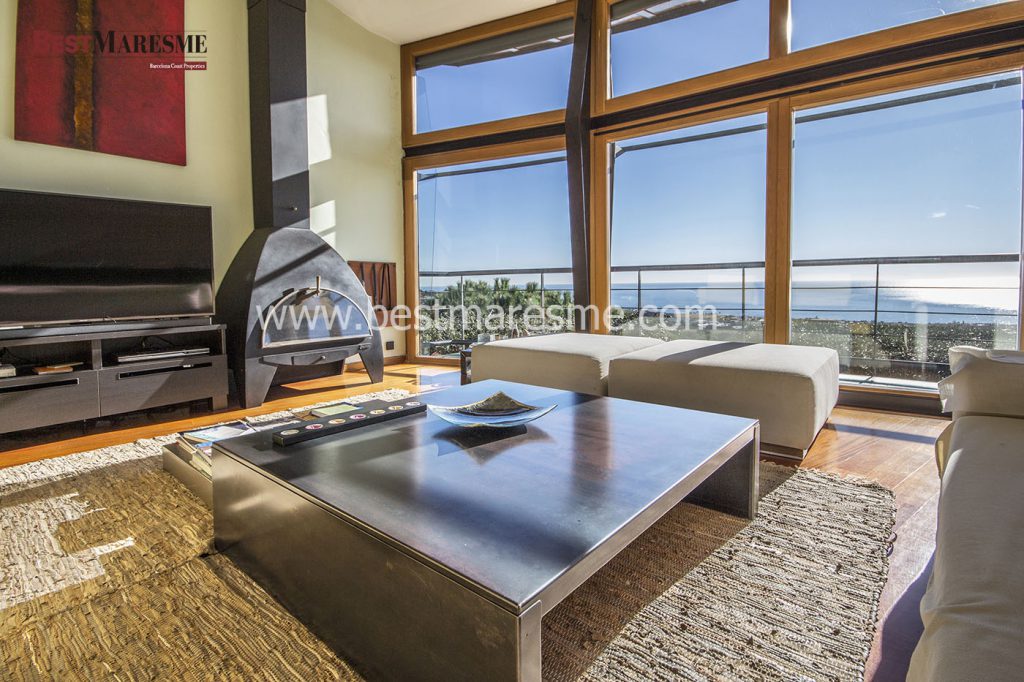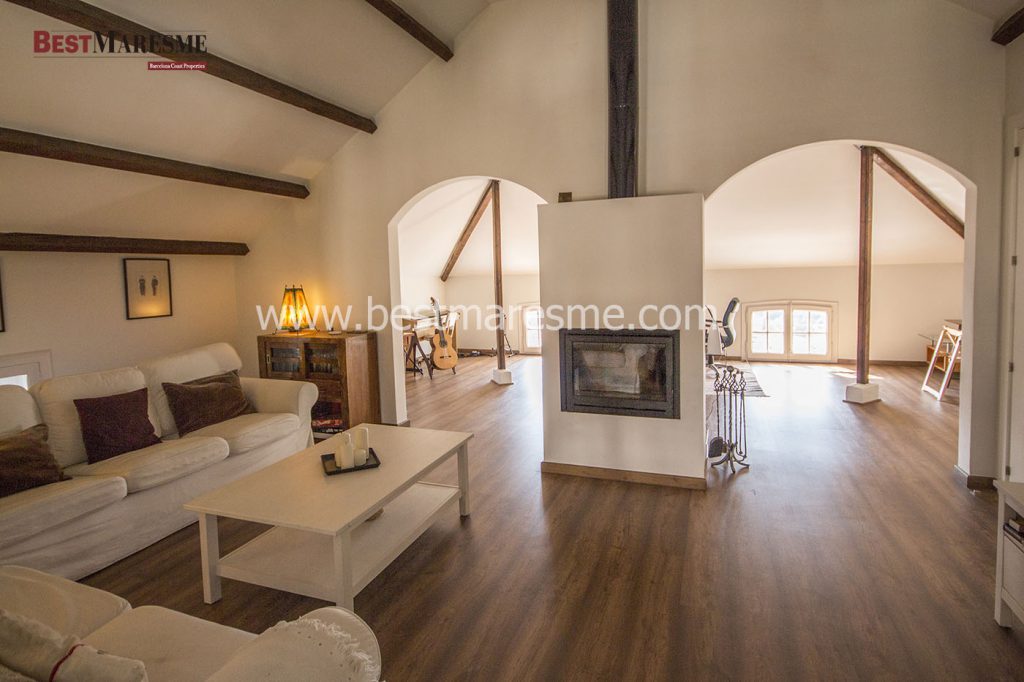 Other more modern are the new cast iron or steel fireplaces that are a trend in decoration due to their original designs. This material has a high heat load and after being turned off, it continues to emit heat. They do not need special maintenance and they look great in the middle of a room, even becoming the focal point of the space.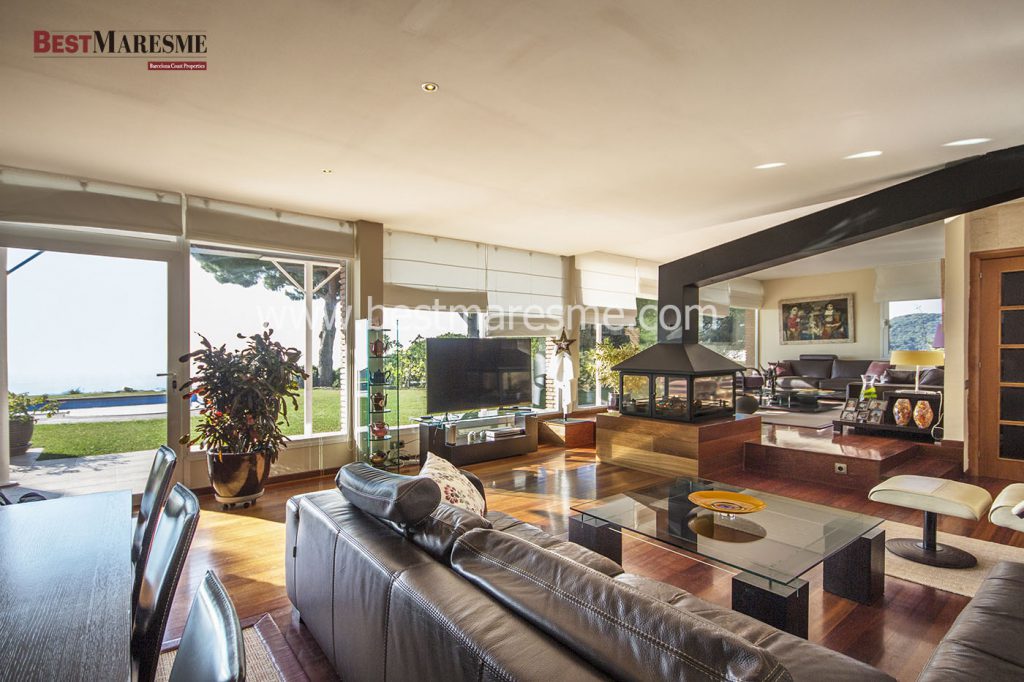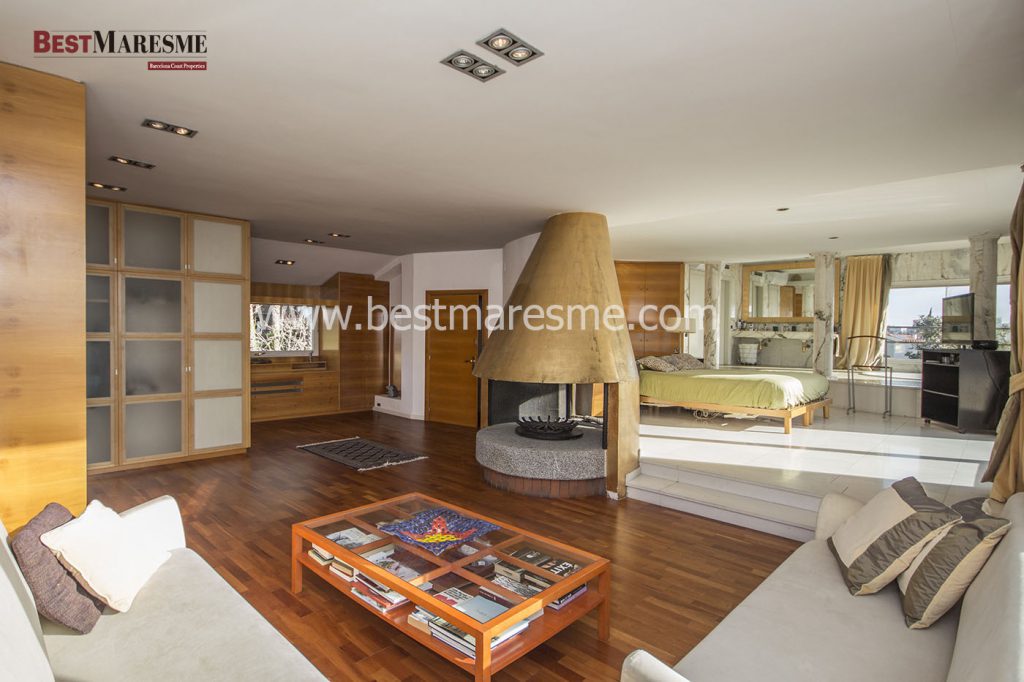 But how to light a fireplace if it is our first time?
To light the fireplace, the first thing you have to do is make sure that the chimney is open. Lay newspaper as the base of a layer of thin, dry firewood (you can also use ignition tablets), stack the coarse firewood on the pyramid-shaped base, and leave some space between the logs for air to circulate. If black smoke starts to come out it is because there is little oxygen; Stir it with the poker. Put in thick logs when the fire is at its peak and you won't have to stoke it every two by three. In addition, this way they take longer to burn.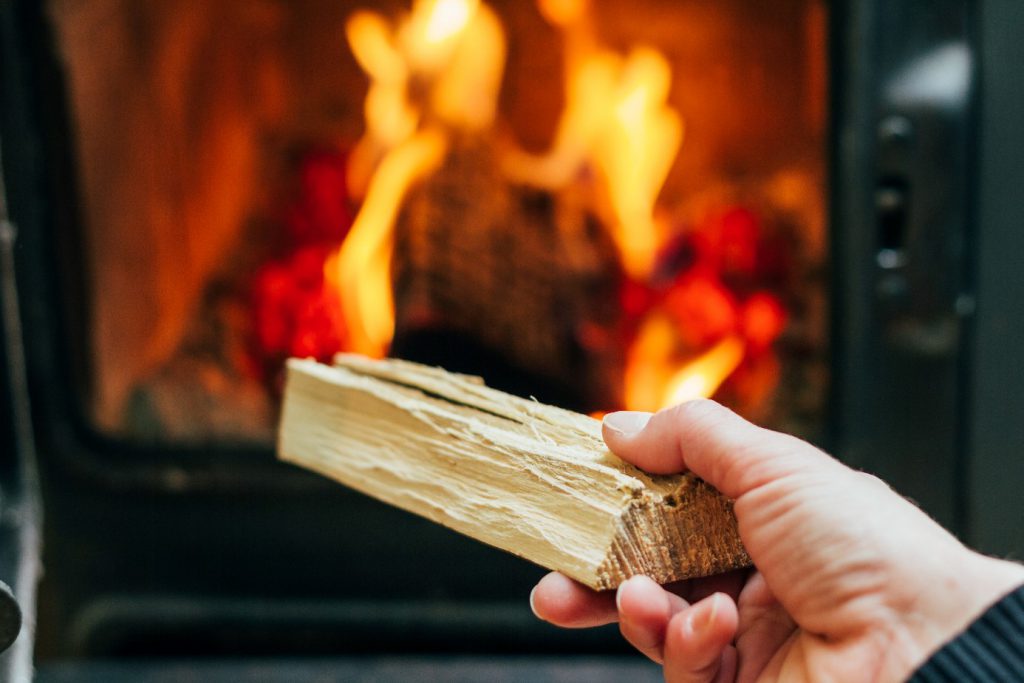 It is very important that the firewood is dry so that it does not contain moisture. It is advisable to leave a drying time of 12 months. We recommend holm oak and oak wood that have more calorific value.
NOTE … Never light the fireplace with liquid fuels such as alcohol or leave flammable substances near it, and do not extinguish the fire with water, it is better to let it burn out little by little.
Wood fireplaces need daily maintenance (removing embers and ashes) and, once or twice a year, it is necessary to clean the flue using a chimney sweep.