Maresme is a very photogenic region. Its landscapes, whether maritime, agricultural, mountain or urban, pleasantly surprise both its inhabitants and its visitors. It is not a surprise then that this region has a very prominent presence in the photography social network par excellence, Instagram.
We have check the best accounts in Instagram, to discover Maresme through this network.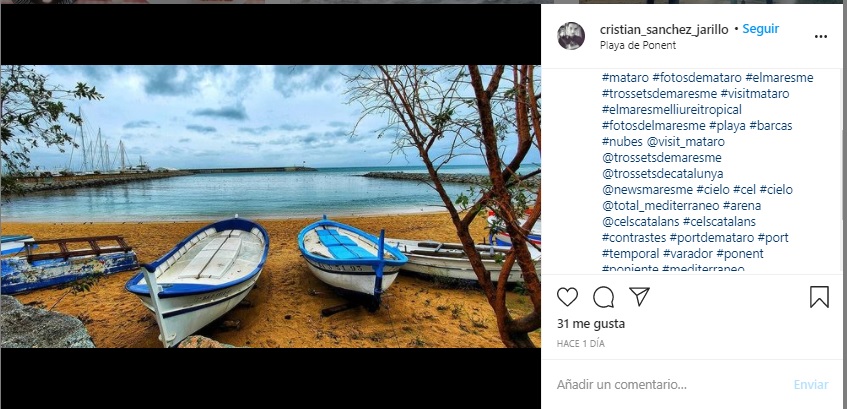 The first one that we have checked is Igers Maresme, (about 5,000 followers), an account in which various local instagramers collaborate. This account with the hashtag #igersmaresme (273,000 publications) and shows the best images that include it. The Igers Maresme community is made up of, among others, @carmepetit, @evita_pinkie, @ peter_s10, @maresmeboy or @photoalonso and in their accounts we can enjoy beautiful images of the region (although not exclusively).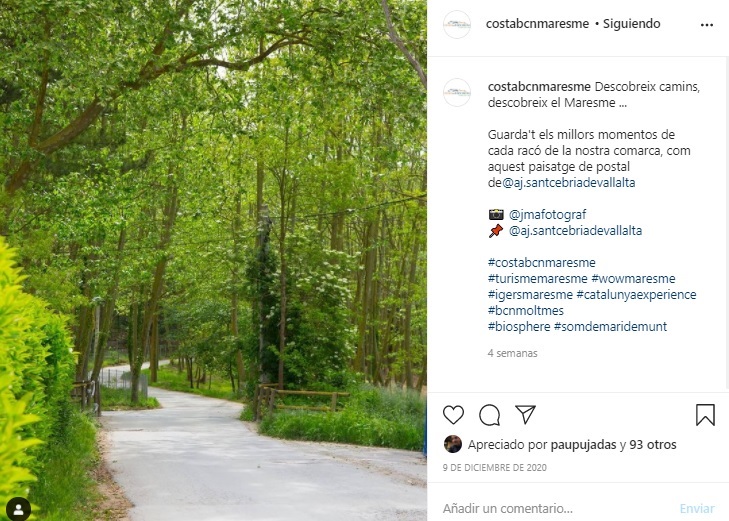 Instagram offers us a great opportunity to discover Maresme region. Many tourist offices in Maresme have their own accounts and hashtags. For exemple, The Consorci de Turisme del Maresme (2,800 followers), with the hashtags #turismemaresme (more than 2,800 publications) and #somdemaridemunt (slightly more than 500) and shows the best images that use them.
Many city councils in Maresme have an Instagram account and some promote specific hashtags. Others have an account that they use more to report on municipal activities than to promote the attractiveness of their municipality. There are also towns with their own hashtags and that, however, their municipalities do not have an account:
Arenys de Mar would be an example of the first one with the hashtag #turismearenysdemar that only has a little over 4,000 publications while #arenysdemar exceeds 100,000. Also the capital, Mataró, (2,800 followers) has a tourist account on Instagram and its own hashtag, #VisitMataro (about 5,000 entries), while the hashtag #mataro has exceeded 440,000 entries.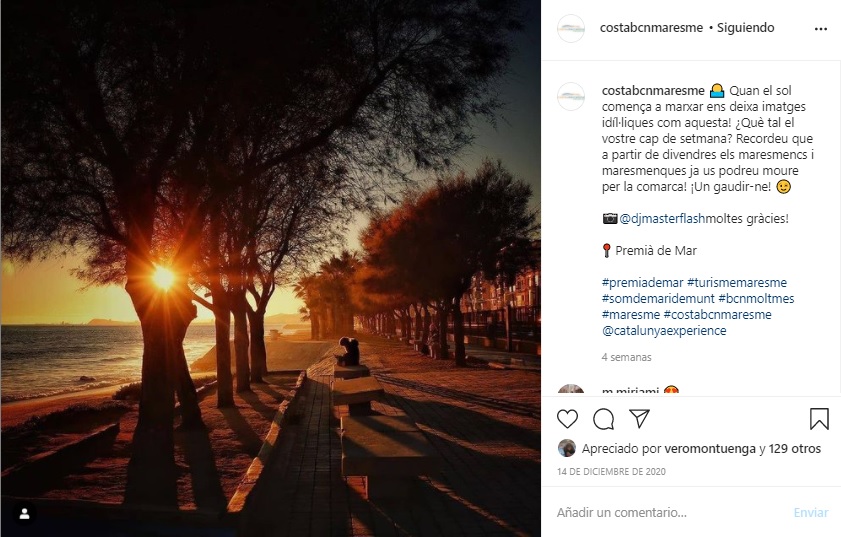 Canet de Mar is an example of the second case. The town has the hashtag #canetdemar (more than 60,000 publications). The same happens with Cabrils and his hashtag #cabrils with more than 46,000 publications. Vilassar de Mar (2,800 followers) and Vilassar de Dalt (2,200 followers) are other examples.
Other hashtags of special relevance to discover Maresme region are:
#maresme with more than 660,000 publications.
#maresmegourmet about 40,000 entries.
Through the thousands images of Maresme published on Instagram we can discover and visit this wonderful region.