The Tour starts in the main road NII with the sea always at our side, enjoying the fresch scent and colors of the Mediterranean. Going through one by one of all the villages of the region remains a most rewarding experience by car. Our first stop will be Alella, a town 19 kilometers from Barcelona and separated from the sea by just 2 kilometers, which has become a world famous name for being the birthplace of some of the best white wines of our country. It has its own Denomination of Origin
The Maresme has managed to preserve all its personality as a fishing region without giving up the advantages of its closeness to Barcelona.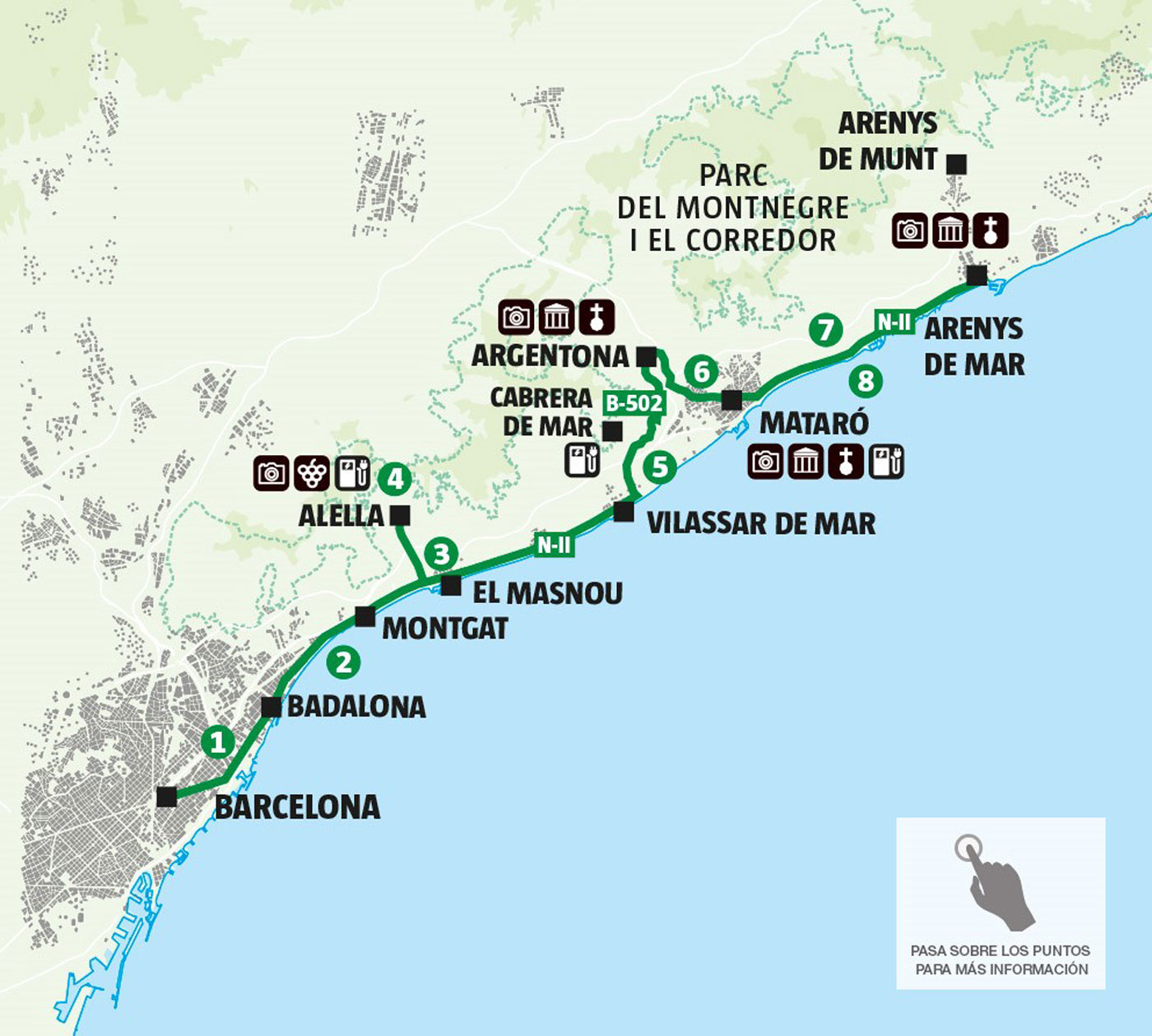 Its economic importance and entrepreneurial nature is a good proof that in Mataró was constructed in 1848 the first railway line in the Iberian Peninsula and in 1969 the first toll highway of Spain. Mataró has spent years striving to open up to tourism and the services sector.   While we are visiting the many vestiges of the "Iluro" Roman on which the present city was founded as "Els Banys" or "Can Llauder".
Where to have lunch:
ELS PESCADORS / LA LLOTJA
This simple restaurant was formerly the fishermen's cofradía bar and is located directly on the Arenys de Mar pier, next to the fish market. "Els pescadors" is engraved in the memory of several generations of Barcelona as one of the benchmarks of authentic fishermen's cuisine from which it is still possible to enjoy. The product is very fresh and the handling excellent. Its rice dishes are essential. Fishermen Port. Arenys de Mar.