Since the pandemic turned our lives upside down, our expectations at the moment of look for a property to buy have changed. Now we look for houses further away from the center of the big cities, so we don't mind living on the outskirts or even in rural areas.
We like to have outdoor space – now we are no longer satisfied with a simple balcony – and we want to be more in contact with nature.
Is or is not a house with a garden your ideal place to live?
BestMaresme would like to show a selection of properties for sale in Maresme with gardens, perfect for starting a new life surrounded by nature.
Find out which one is your favourite. Ckeck our WEB for other properties for sale in Maresme.
Bet on white! Feng Shui design. Argentona
C-647
1.600.000 €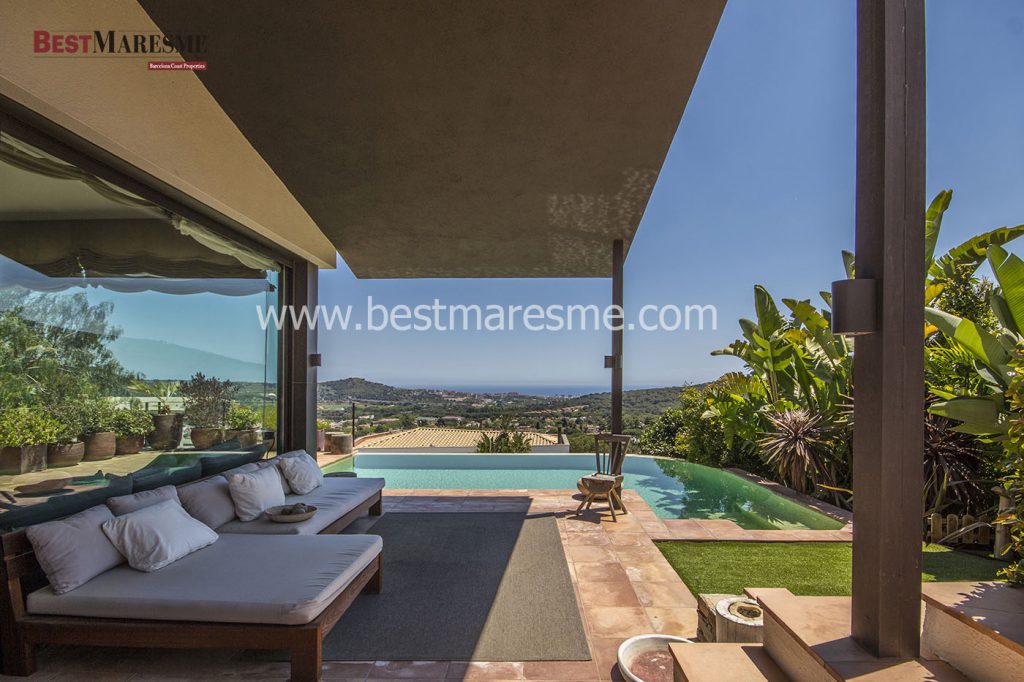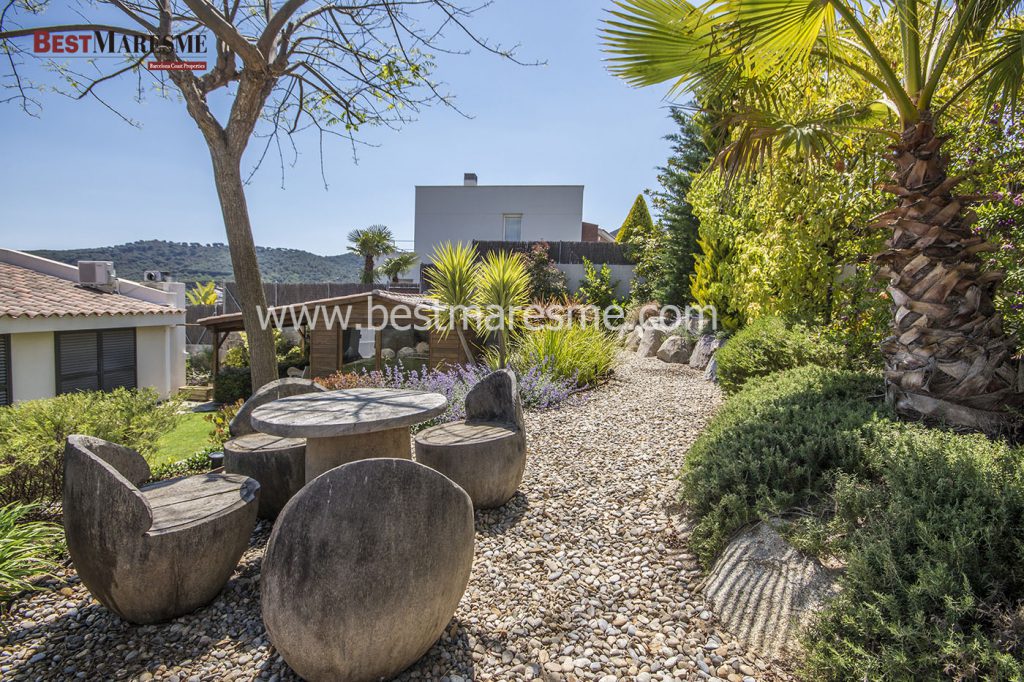 The first property with a garden that we present to you is located in Argentona, a few minutes from the city of Barcelona. It is a house that from where you look, in any of the angles of this house, the setting is equally remarkable, it conveys comfort, convenience, efficiency, relaxation, intimacy and privacy, the house and its spectacular garden It was designed following the Feng Shui philosophy. An architecture based on geometric patterns that order the space and are vividly related to the landscape, on a plot of 861 m2, with an elegant white facade, the house is part of a residential area, but the great intimacy and privacy with which it enjoys is surprising. It has a construction attached to the main house, an exquisite wooden cabin designed to meditate and disconnect, surrounded by incredible corners, a pool with a waterfall, and well-kept vegetation.
Plot of 10,938 m2 with sea views. Llavaneras
C-987
1.800.000 €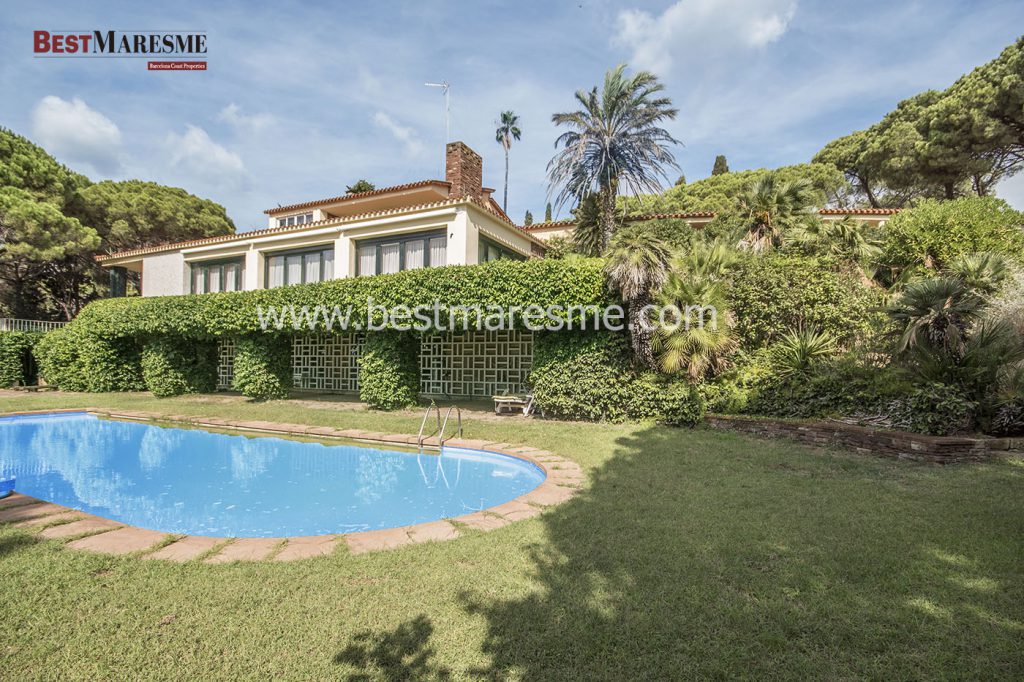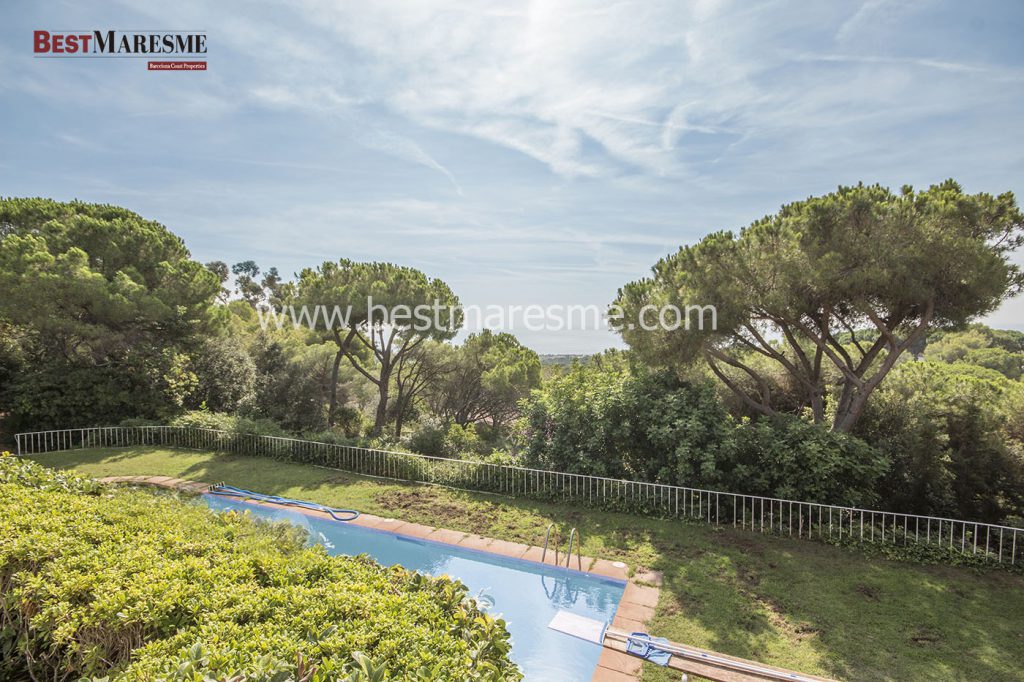 It is a mansion designed in the 1950s that presents a beautiful vintage architecture, ideal for space and privacy lovers, a magnificent 10,938 m2 plot with sea views and close to the town of Sant Andreu de Llavaneres.
Is it or is it not a dream place? From here there are spectacular views of the Sea.
The beauty of nature, Cabrils
C-1032
3.400.000 €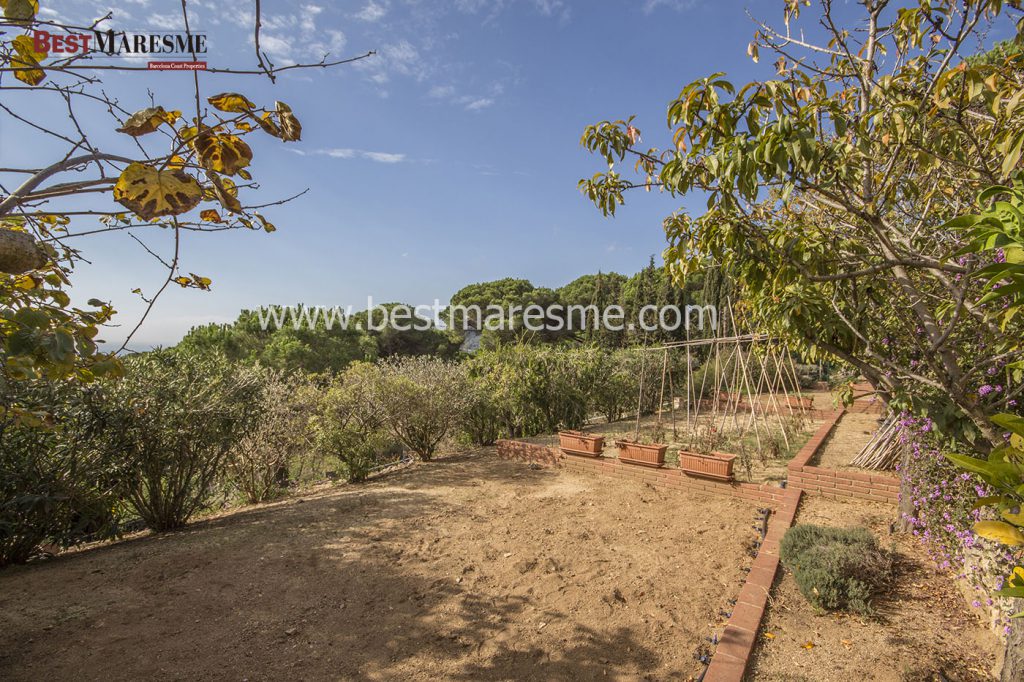 Your dream house in Cabrils.
A property built in 2003 on a flat plot of 2177 m2, surrounded by an exquisite Mediterranean garden, barbecue with wood oven, fantastic swimming pool and with fantastic views of the sea, a vegetable patch…and much more. A perfect place to escape and relax every day of the year.
C-957
1.180.000 €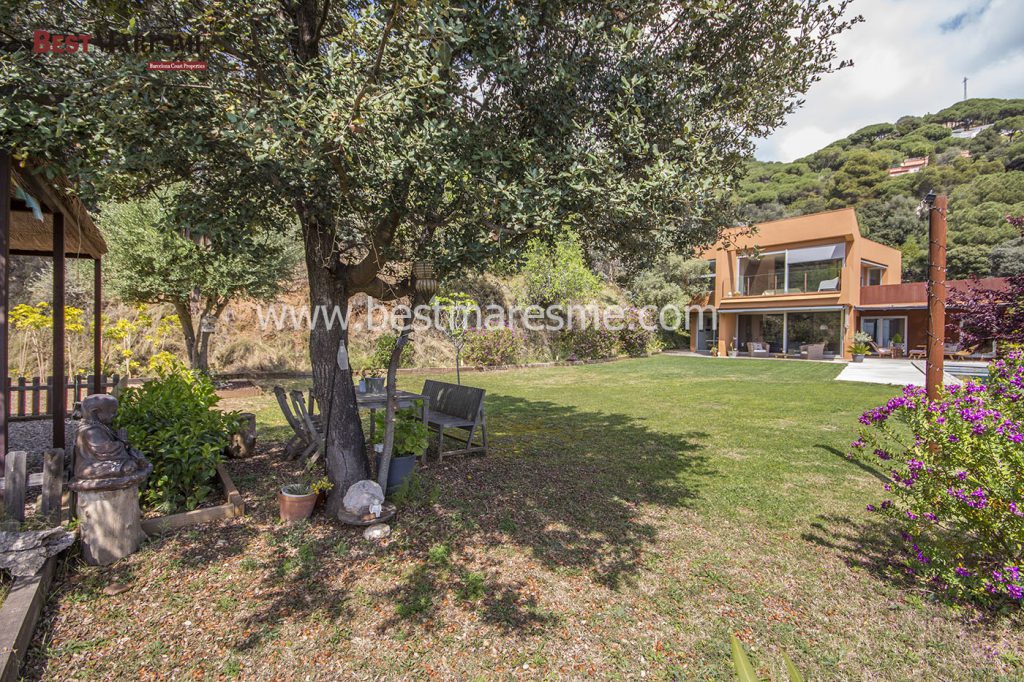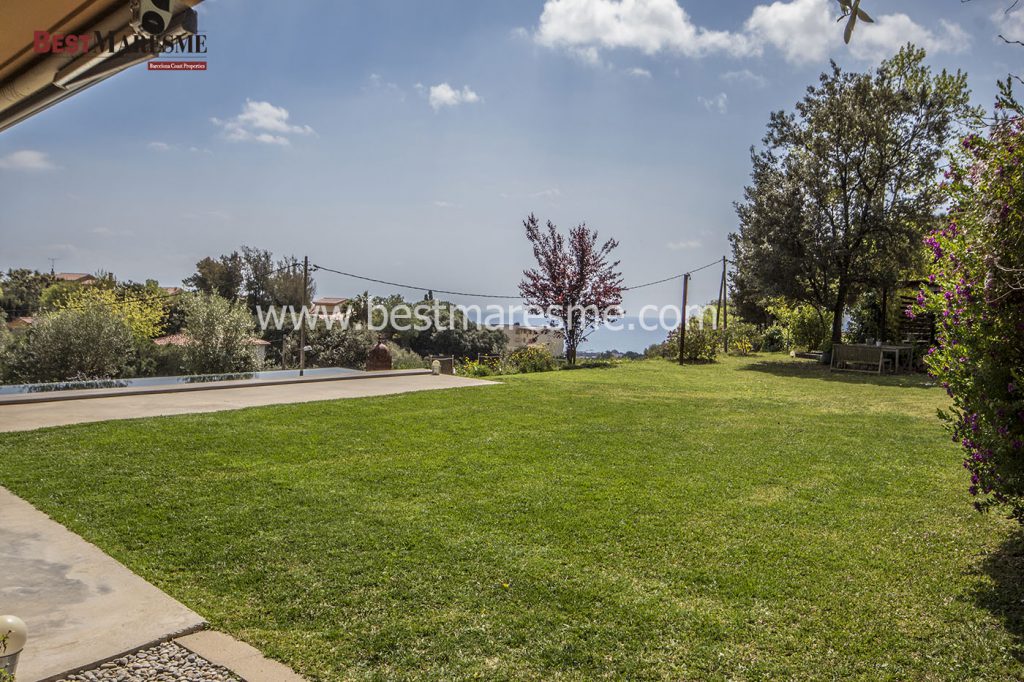 A sublime property in Cabrera de Mar. A contemporary but at the same time very Mediterranean design, its architecture based on a masterful distribution of several superimposed cubes manages to adapt to the needs of family life, ordering the spaces according to their usefulness. The garden, presided over by the beautiful saline green pool, is a large expanse of lawn where a pleasant and cool porch has been placed as a gazebo to enjoy the soft Maresme climate area.
Elegant and panoramic sea views. Mataró
C-975
1.250.000 €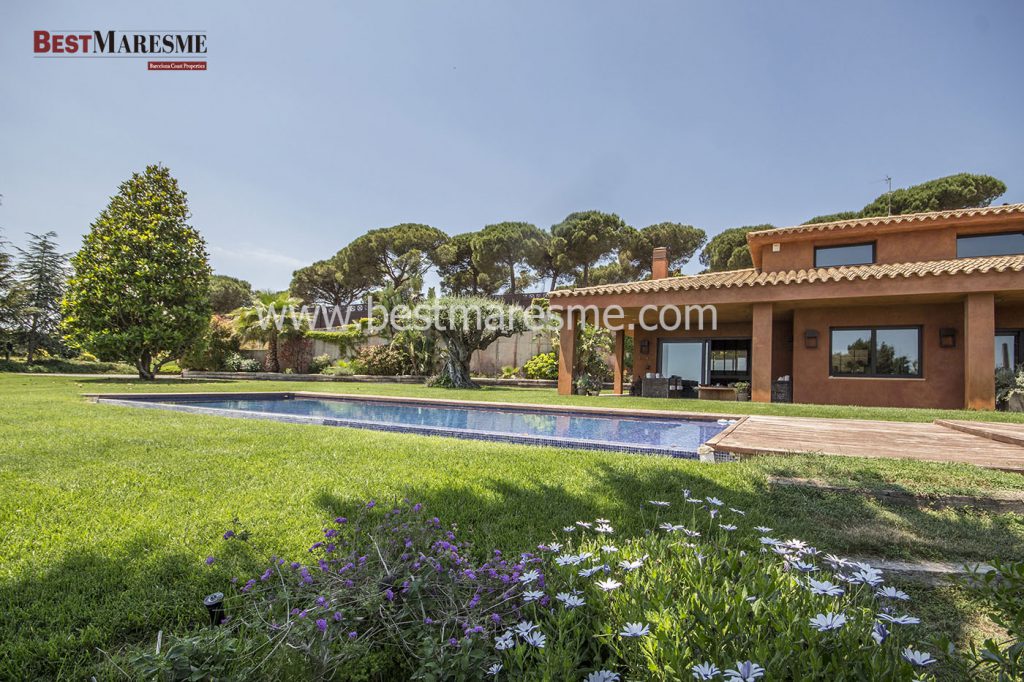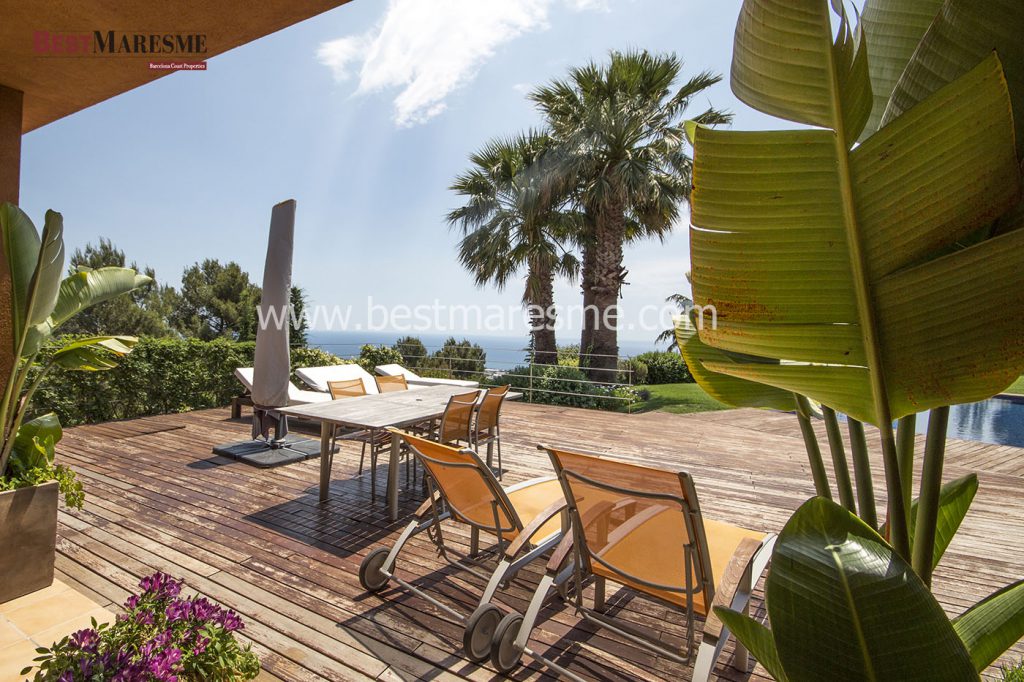 Beautiful Mediterranean-style property for sale in Mataró, in a residential area.
A property located very close to the Laietana Sports Center and a few minutes from the Mataró Hospital, Shopping mall, Schools and the city center. Access to the motorway to Barcelona and Girona is 5 minutes away.
highlight the garden area, surrounded by natural grass, beautiful vegetation, summer porch with chill-out area and the sky-line pool with fabulous sea views.
Is it possible to have more in the capital of Maresme, Mataró?
Design surrounded by nature. Vallromanes
C-668
1.150.000 €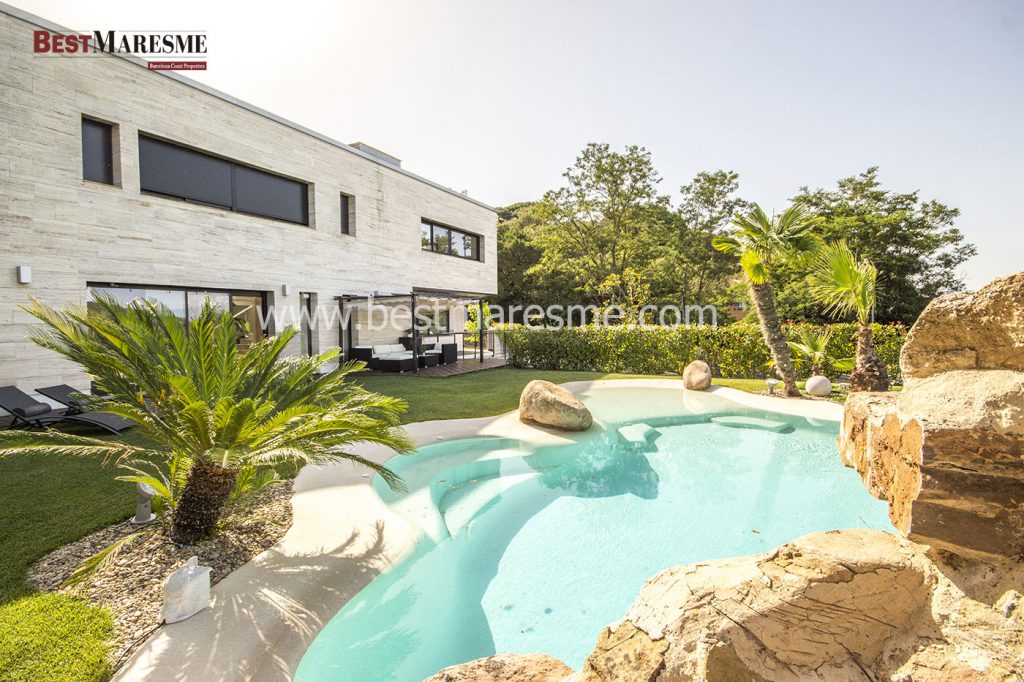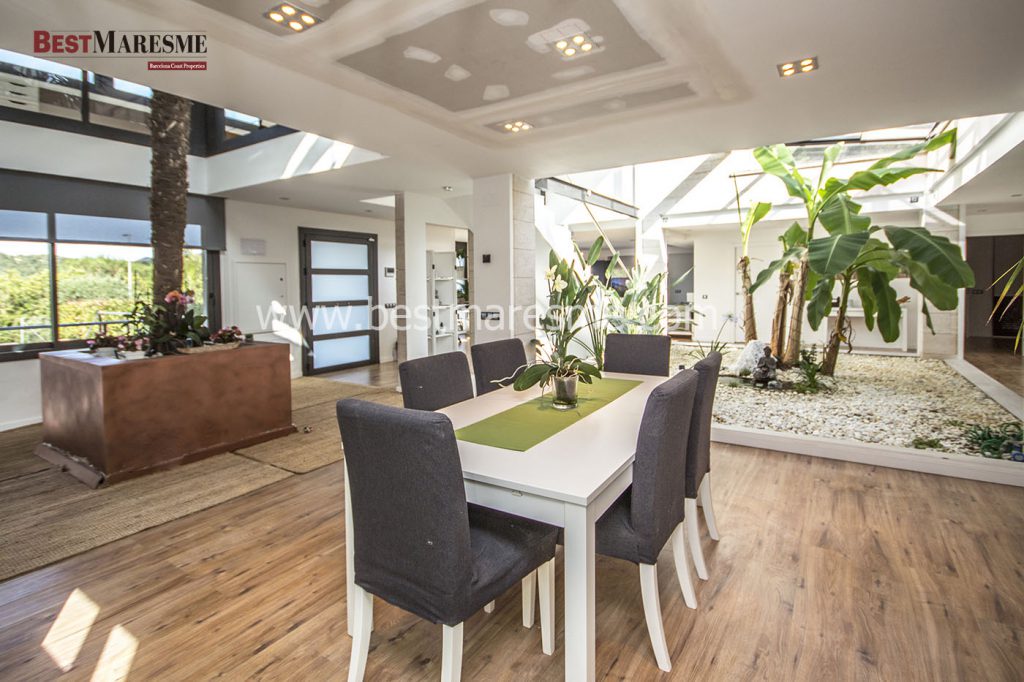 And we end this trip through houses with dream gardens, in Vallromanes, next to the well-known Vallromanes Golf Club and near the Montmeló Circuit, with a house of contemporary design, built on a flat plot of 1,392 m2 with spectacular views of the mountains, surrounded by nature, and just 20 minutes from the center of Barcelona. The space on the ground floor is completely open and as a central axis a large skylight with a small pond, this distribution allows us to visualize the entire room. From the living room there is direct access to the garden with summer porch and the pool.
We have fallen in love with its spectacular pool, as a beach, with natural stones and waterfall, controlled by remote control.

At BestMaresme we have a great offer in the most exclusive areas of the Maresme. We are experts in luxury properties in towns such as Cabrils, Premia de Dalt, Vilassar de Dalt or Llavaneres. Are you looking for a luxury house to buy or rent in the Costa de Barcelona? Visit us or contact us.