In the year 1017, Countess Ermessenda de Carcassona, who has just widowed her husband, the Count of Barcelona Ramon Borrell, gives to her son, Berenguer Ramon I a document attesting to the existence of the castle as we know today with the name of Castell de Burriac. In that documentation the castle was called Castell de Sant Vicenç and it was not until 1313 that it appears with the name of Castell de Burriac.
More than 1,000 years have passed and the Castell de Burriac, located in Cabrera de Mar,  from the top of the hill (400 meters high) preside over the Maresme region. Thousands of years in which the Maresme region has not lost any of its charms and remains a unique place to live.
The Castell de Burriac is in ruins, but its structure has been consolidated so it is possible to visit it. The tribute tower, part of the walls have survived. Just for the splendid views it is worth the climb. To access it there is lots of itineraries but the most accessible is the one that begins in the center of Cabrera de Mar.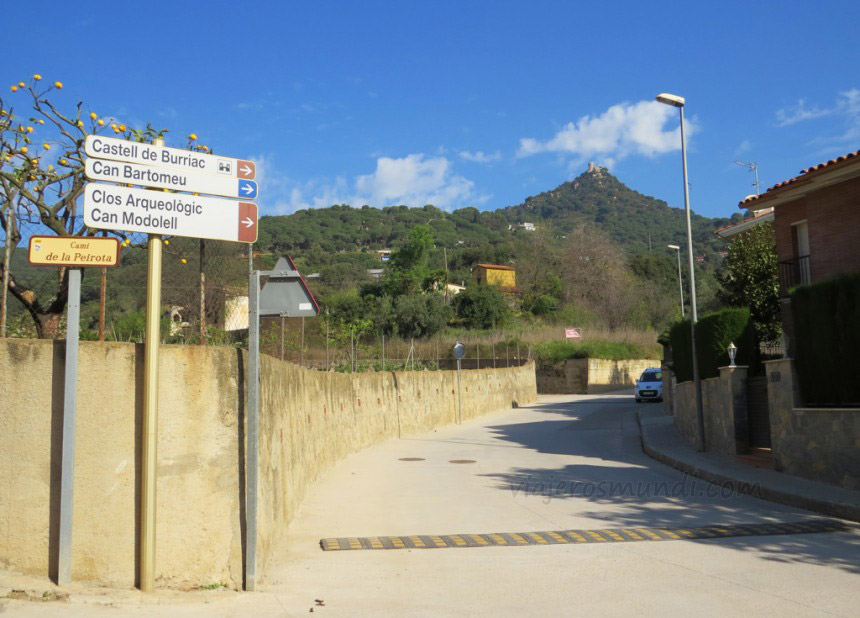 We can park the car in the parking lot located on the Font Picant. We cross the main road and follow the path that corresponds to the old way up to the castle and is the one used by the residents of Cabrera before the forest track existed. The climb is strong but we will make it surrounded by holm oaks, pines and all kinds of Mediterranean shrubs. The last part of this road is already a paved road until it reaches the top.
The castle itself, constantly tells us the direction to follow.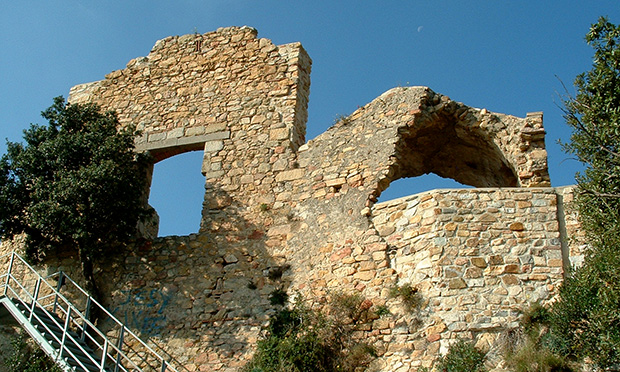 On the top we have a spectacular perspective of the Maresme coast and we can understand why they built it in this location. It is an exceptional viewpoint. The excursion to the Castell de Burriac is ideal for children.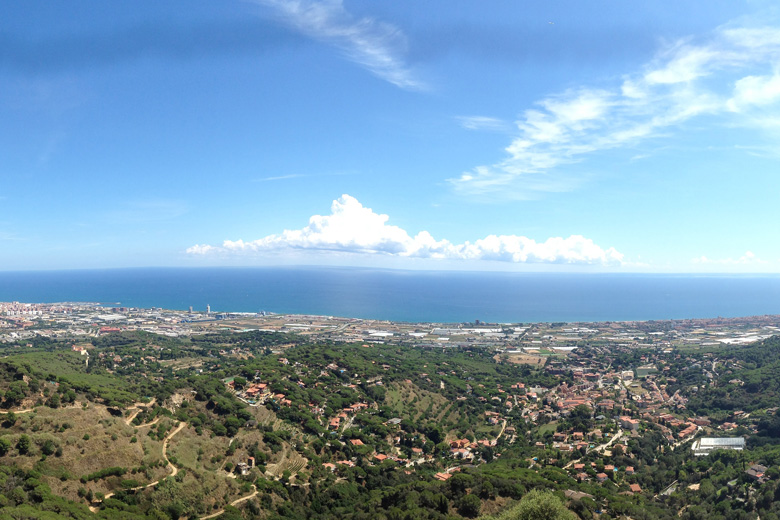 Although what we will see now is far from the splendor that this Castel once lived, we can get an idea of what it was through this recreation.
Around May, the Festa de les Bruixes is celebrated in Cabrera de Mar which, among many other activities, includes theatrical visits to the Castell de Burriac. The Bruixes de Burriac are the reason for many legends.
¿Are you looking for a luxury house in Barcelona area?
At BestMaresme we have a great offer in the most exclusive areas of the Maresme. We are experts in luxury properties in towns such as Cabrils, Premia de Dalt, Vilassar de Dalt or Llavaneres. Are you looking for a luxury house to buy or rent in the Costa de Barcelona? Visit us or contact us.