Pedaling through the region
Maresme region has all and in abundance. Many coastline kilometers and many green areas hectares. It has almost flat highways and roads and other mountainous ones with many ups and downs. It has asphalt and dirt roads. No one should be surprised then that the Maresme is an ideal region to explore by bicycle, a very pleasant experience.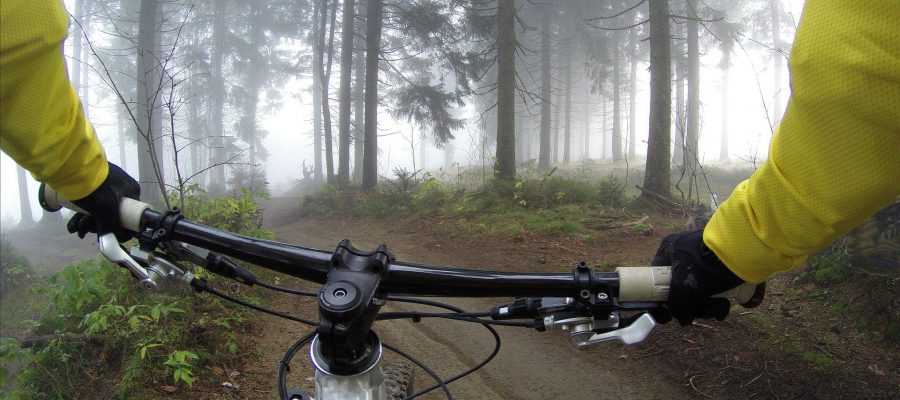 The Consorci de Promoció Turística Costa del Maresme has just published a catalog on cycle tourism in the region in which we find outings either by road or by mountain bike trails. It must be borne in mind that the Maresme region has been distinguished by the Catalan Tourist Board as a tourist cycle destination.
Sports tourism is increasingly important in the region and, especially, cycling tourism. Our region is ideal for bike lovers since it offers countless routes for all levels and tastes. In the region there are two municipalities, Calella and Santa Susanna, distinguished with the Sports Tourism seal.
In the catalog "Road Cycling, XC Mountain Biking, Leisure Cycle Tourism, Free Ride" we can consult routes for all ages and levels, as well as everything related to this hobby. It also includes specialized services for athletes with specialized accommodation that has services for cyclists that include the sale, rental and repair of bicycles, or a quick cleaning service for clothes. For fans of mountain biking, the Parc del Montnegre i el Corredor, the Serralada Litoral and the Serralada de Marina are ideal destinations. For the most familiar or quiet walks, the paths by the sea or the forest trails are the perfect setting.
At BestMaresme we have a great offer in the most exclusive areas of the Maresme. We are experts in luxury properties in towns such as Cabrils, Premia de Dalt, Vilassar de Dalt or Llavaneres. Are you looking for a luxury house to buy or rent in the Costa de Barcelona? Visit us or contact us.
The catalog includes safety recommendations as well as the regulations for riding a bicycle and the good practices to follow when riding on the road and in the mountains. The different types of routes are indicated on a map. In addition, each one has its own QR code to see it in detail.
In the region there are also Bike Parks such as La Poma, in Premià de Dalt, considered the best in Europe by hundreds of cyclists. This installation is included in the Top 5 worldwide of the specialized media GMBN. It is a perfect place to practice bicycle stunts.
Some cycling routes through the Maresme
Road routes
Mataró – Sant Feliu de Buixalleu
109 km.
Ports del Maresme. Arenys de Mar
101 km
Santa Susanna – Turó de l'Home
129 km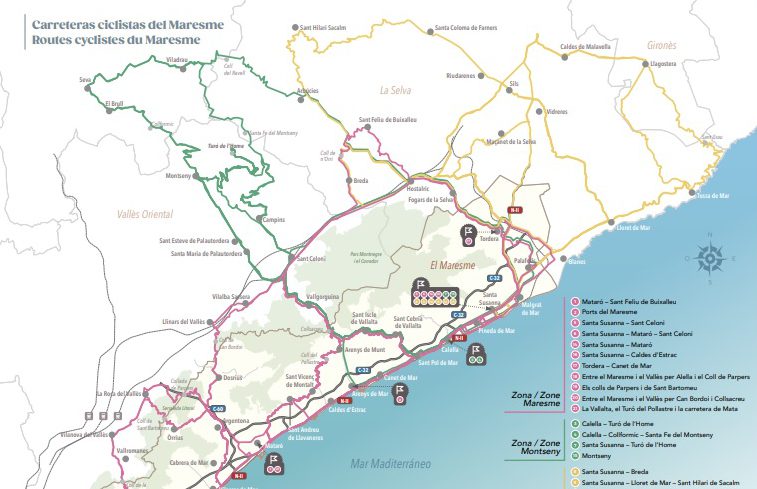 Mountains Routes
De Mataró a Santa Coloma de Gramenet
36 km
De Canyamars al Santuari del Corredor
17 km
De Vilassar a Òrrius per la Mútua
28 km
Family leisure routes
De Mataró a Argentona
17 km
De Mataró a Sant Andreu de Llavaneres per les Cinc Sènies
8 km
Malgrat, Santa Susanna i Pineda
15
This magnificent catalog can be downloaded from the Consorci de Promoció Turística Costa del Maresme website or here. It is available in Catalan, Spanish, English and French languages.