Bike Park La Poma, in Premià de Dalt (Barcelona) began as something small that has grown with the efforts of many, from its public investors such as the City Council to the efforts of its managers, the work of the builders and the delivery of the riders.
Nowadays ,La Poma Ride Park is a reference in the world of MTB and BMX, in addition to having incorporated disciplines such as skateboarding, scooter or inline.
Bike Park La Poma, is a sports facility of more than 30,000km2, where you can practice different modalities and discipline of bicycle and skate, adapted to various levels.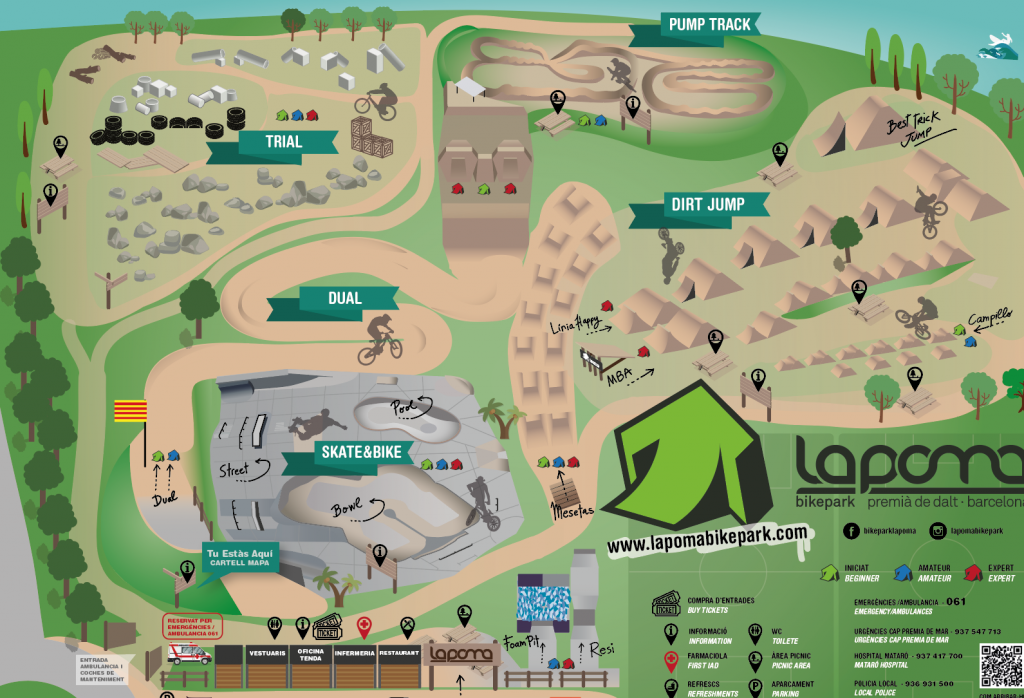 Bike modalities that you can practice:
Dual parallel speed & style circuit: circuit that combines pumptrack and dirtjump techniques for all levels. Two-lane circuit.
Dirt Jump zone with big Airs: Space where most of the jumps of the circuit are concentrated. This modality consists of overcoming the jumps of different sizes, doing tricks and spectacular figures in flight.
Foam Pit: Element to practice tricks with a pool full of foams. The dimensions are 9×8 meters and service to improve the technification of the trick in flight.
¿Are you looking for a luxury house in Maresme area?
At BestMaresme we have a great offer in the most exclusive areas of the Maresme. We are experts in luxury properties in towns such as Cabrils, Premia de Dalt, Vilassar de Dalt or Llavaneres. Are you looking for a luxury house to buy or rent in the Costa de Barcelona? Visit us or contact us.
Pump track. We have two with different sizes, suitable for all ages and levels with dubbies and paraltes.
For the Trial mode we have a bike trial area, where you can overcome obstacles and where balance and technique on the bike are essential. You have to have a specific bike with geometry and chainring and pinion ratio to build momentum and overcome elements such as stones, swaps, sleepers or pallets.
In the skate area you will find a concrete space where you can practice this discipline with rails, drawers, stairs, quaters, etc.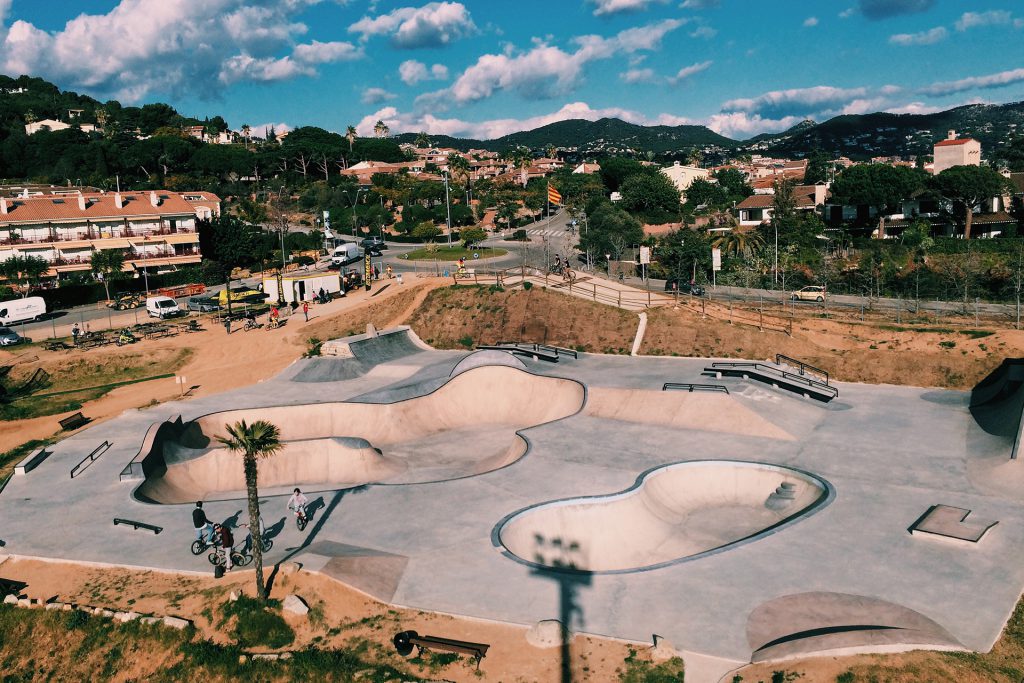 Other services offered by La poma Bike Park:
Picnic area, bike rental, school specialized in bike trials, BMX, Downhill, Free ride, enduro, skate, and much more.