A year ago, an egg laying by a loggerhead turtle (Caretta caretta) was found on the beach of the Desàrrega de Premià de Mar (Maresme) a few meters from the water and under the wooden access stairs. The nest had 58 eggs that were transferred to the Llevant beach that offered better conditions for the survival of the animals being more sheltered and less crowded. The eggs began to hatch at the end of last year and now they have begun to release the turtles that have already reached the right size.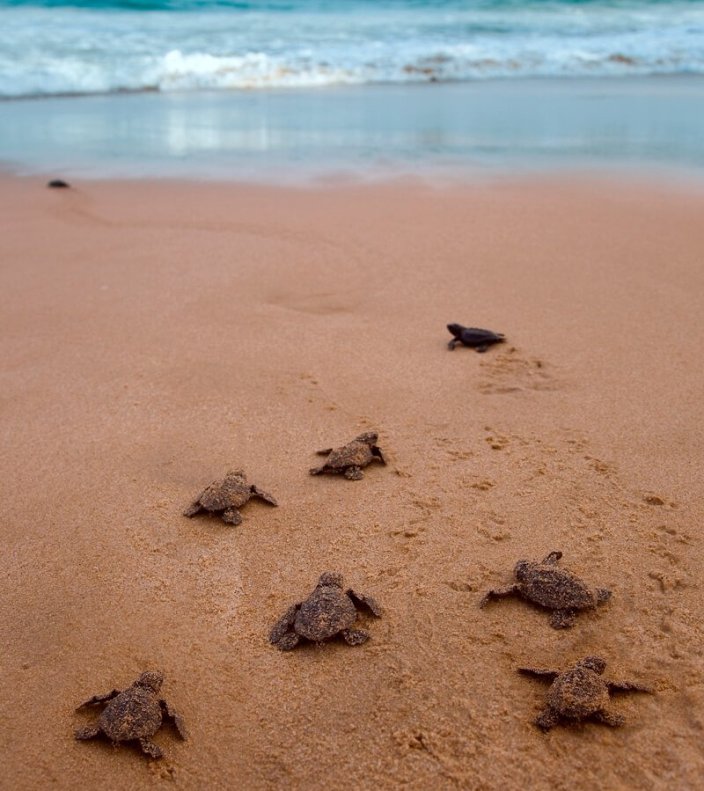 At the birth time, 32 turtles reached the sea and the rest were transferred to specialized centers to ensure their survival, most of them to the CRAM Foundation, Marine Animal Recovery Center. The CRAM Foundation was initially located in Maresme, in Premià de Mar. They have now moved to El Prat del Llobregat.
It is one of these turtles that has just been released to the sea. Eleven more, it is expected to be able to take them to the sea next year when they reach two kilos of weight. In this species of turtles there is a high mortality. It is estimated that only one in every 100 specimens survives the first year, and that one in every thousand reaches adulthood. Is a sign of the high quality of our beaches that the turtles choose them.
A great diversity of seagrasses, algae, marine invertebrates and fish inhabit this protected area located on the coast of El Maresme, in front of Mataró, which is also a regeneration zone for many species of fish.

It is not the first time that Boba turtles choose our Maresme beaches. In Malgrat de Mar a nest was found a few years ago on the beach of La Conca.
Bathing on the magnificent beaches and enjoying this marine wealth of the Maresme villages is a good reason to buy a property in the Maresme.
¿Are you looking for a luxury house in Barcelona area?
At BestMaresme we have a great offer in the most exclusive areas of the Maresme. We are experts in luxury properties in towns such as Cabrils, Premia de Dalt, Vilassar de Dalt or Llavaneres. Are you looking for a luxury house to buy or rent in the Costa de Barcelona? Visit us or contact us.