The purpose of the Alella Institute is to achieve the best possible quality in the education of the young people of Alella.

Offering ESO and Baccalaureate, in the modalities of Sciences, Technology, Humanities and Social Sciences, the Institut Alella is a compulsory and post-compulsory secondary education center, public of the Generalitat of Catalonia.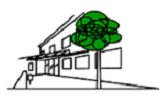 During the 2009-2010 academic year, it began to offer the Higher Degree training cycle in Marketing and Advertising, with a professional oenological profile, which has allowed a large part of the sector to become more professional.
In the 2018-2019 academic year, it expanded its educational offer with the Medium Grade cycle of Commercial Activities.
The institute has general classrooms and specific classrooms for drawing, plastic arts, photography, music, technology, computing, audiovisuals, oenology, a classroom for attention to diversity (equipped with computers). It also has a gym, science, chemistry and physics laboratories, a library, sports courts, meeting rooms and an assembly hall.