The excursion to Montcabrer hill is a gift for all senses. We can enjoy incredible views ofMaresme, Burriac Castle, Barcelona … and we cannot forget the Cross that gives at mountain its name, which is included in the Pla d'Interès Natural (PEIN).
A route to enjoy with the whole family or with friends, since it is of little unevenness and difficulty.
Legend said that on May 1, 1707, the clouds vented all their anger from him. The intensity of the rain was such that the fields were flooded and the crops took the worst part.

The neighbors decided to place a wooden cross on top of the mountain to protect them, the Cross of Montcabrer. Two decades later, lightning struck the wooden cross, which had to be replaced by an iron one.
Today, the cross is one of the preferred sites. From there, and at night, many are those who say they see the peasants working in the middle of an absolutely spectacular natural landscape.
At BestMaresme we have a great offer in the most exclusive areas of the Maresme. We are experts in luxury properties in towns such as Cabrils, Premia de Dalt, Vilassar de Dalt or Llavaneres. Are you looking for a luxury house to buy or rent in the Costa de Barcelona? Visit us or contact us.
It is a mountain between Cabrils and Cabrera de Mar, so we can climb from either of two towns.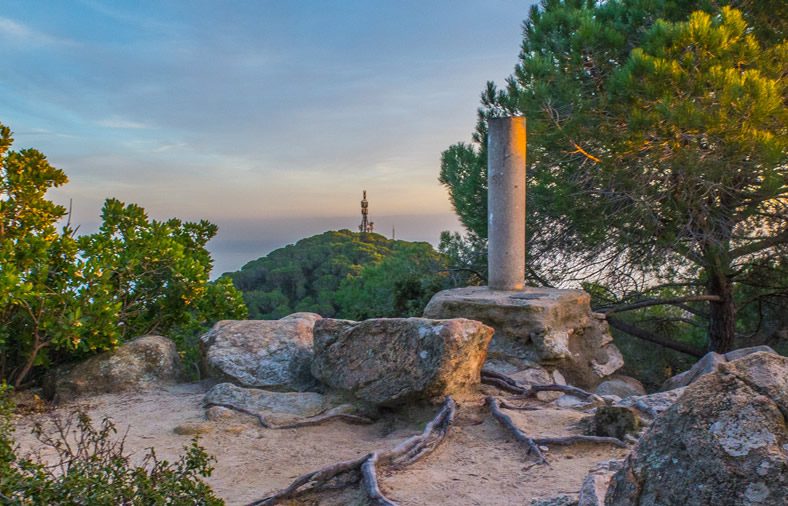 Route from Cabrera de Mar
Average time: 2h 15' (ir y volver)
Unevenness: 190m
Distance: 5Km
Difficulty: Low| On food
Average time: 3h (ir y volver)
Unevenness: 530 m
Distance: 10,6 Km
Difficulty: Medium/ On food
On both routes, you can enjoy, while walking along paths of pine and holm oaks, exceptional sea views, from the coastal towns, fields, urbanizations and Barcelona city.