Andreu Galceran, of Cal Mosso furnace in Vilassar de Dalt (Maresme), has won first prize in the seventh edition of the Millor Pa de Pagès Català 2021 awarded by the Protected Geographical Indications (IGP) Pa de Pagès Català .
The Millor Pa de Pagès Català Contest aims to publicize the professionalism of bakers integrated in the PGI Pa de Pagès Català, the only bread in Catalonia that has the highest quality seal recognized by the European Union.
In addition to Andreu Galceran from Cal Mosso, the other finalists were the Forn Artesà l'Espurna de Berga (Joan Urrea, Berga), the Forn Sistaré 1910 (Tomàs brothers and Xavier Pàmies, Reus), the Forn Padró (Marc Padró, Barcelona) and the Fleca i Pastisseria E. Valls (Anna Valls, Sabadell). In accordance, the members of the jury evaluated the finalist breads from a blind tasting that includes aspects such as color, flavor, cooking, weight and the conservation of the bread for 24 hours (already that they have for their evaluation of a bread made the day before the final and another of the day) The jury values from 0 to 10 points each of these points.
Andreu Galceran, 36 years old, represents the sixth generation of this bakery, founded in 1838. Galceran trusts in the tradition and legacy received from his family. He has several secrets to making good bread, from the long fermentations to the fuel used to bake it. "Most bakers," says Galceran, "exchanged firewood for other types of fuel. We have never done it, we have always kept the firewood because it is our essence ".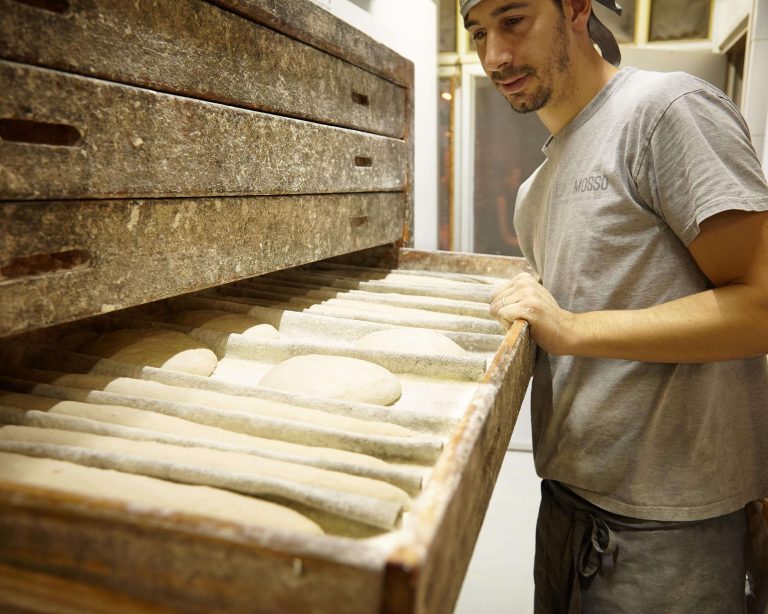 Since he was a child, Galceran learned the trade from his father, and after studying business administration, he decided that his place was in the family workshop, bakers must be continued. For this he has been trained at the Richemont School of Bakery, in Switzerland, and in the workshops of the best bakers from which he has learned much of what he now applies in Cal Mosso, by Vilassar de Dalt.
Andreu Galceran has won 2,000 euros and an accreditation plaque as the winner of the Concurs Millor Pa de Pagès Català 2021.
The recognition achieved this year is not the first he receives since last Christmas he was awarded the Millor Tortell de Reis award from the Ernest Verdaguer Social Work.
¿Are you looking for a luxury house in Maresme area?
At BestMaresme we have a great offer in the most exclusive areas of the Maresme.
We are experts in luxury properties in towns such as Cabrils, Premia de Dalt, Vilassar de Dalt or Llavaneres. Are you looking for a luxury house to buy or rent in the Costa de Barcelona?
Visit us or contact us.