The Maresme is sea, and landscape, and gastronomy, and quality of life, and close to Barcelona, and Alella, in addition, is wine, wineries, vineyards … In Alella, for 2,000 years, all the pleasures of life.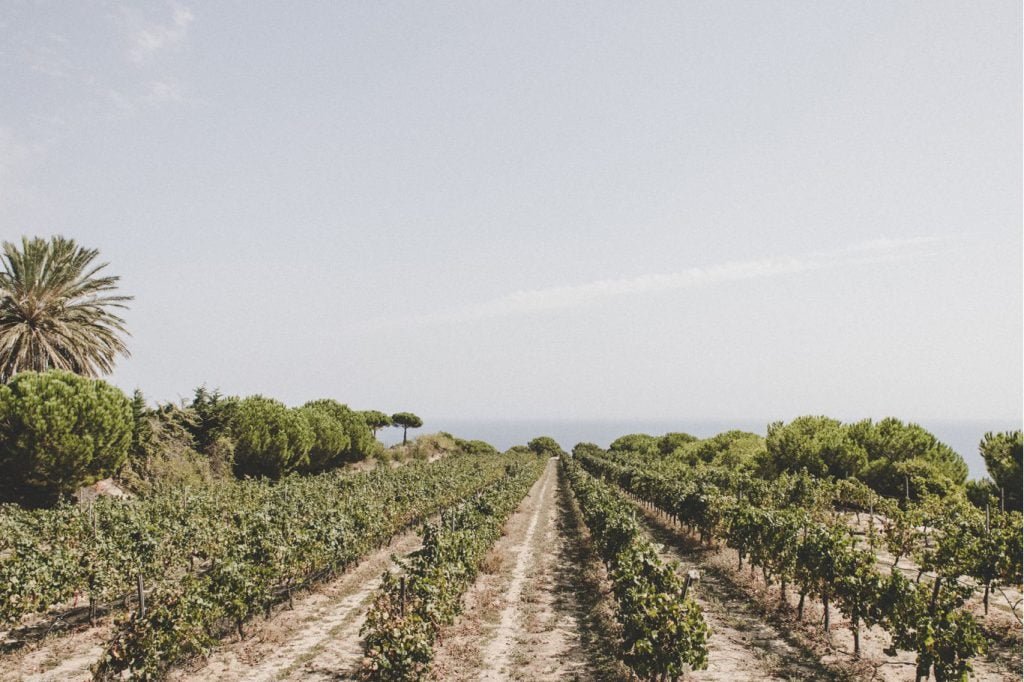 Alella, a luxury for the senses
It is well known that the Romans they like good life. For that reason they tried to settle in places where they could enjoy. It is not strange that they decided to stay in  Alella , and thats the reason was chosen for the production of wine. 2,000 years later DO Alella, one of the oldest in the peninsula, is one of the most outstanding in Catalonia, despite being the smallest. It includes 9 wineries: Alella Vinícola, Alta Alella, Bouquet d'Alella, Can Roda, Celler de Les Aus, Joaquim Batlle, Raventós d'Alella, Roura and Serralada de Marina.
In Maresme towns, there is a lot of wine culture. Proof of this are the houses around these towns with a space reserved for this great pleasure!
Practical, brightly and ready to move into
C-866
980.000 €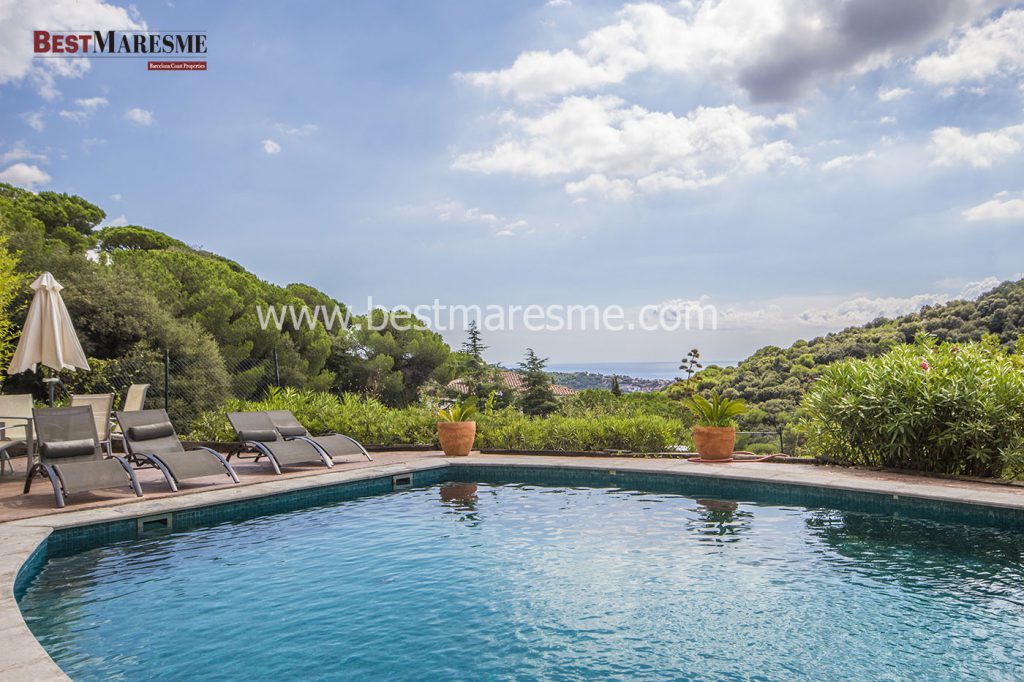 House in Alella with a charming cellar
Walk between vineyards with the sea as a backdrop is something that has no price.
Oenological routes by DO Alella are essential for all wine and culture lovers. Do not forget that in  Maresme we also find a Modernist heritage, we can enjoy of this while we have a glass of white wine.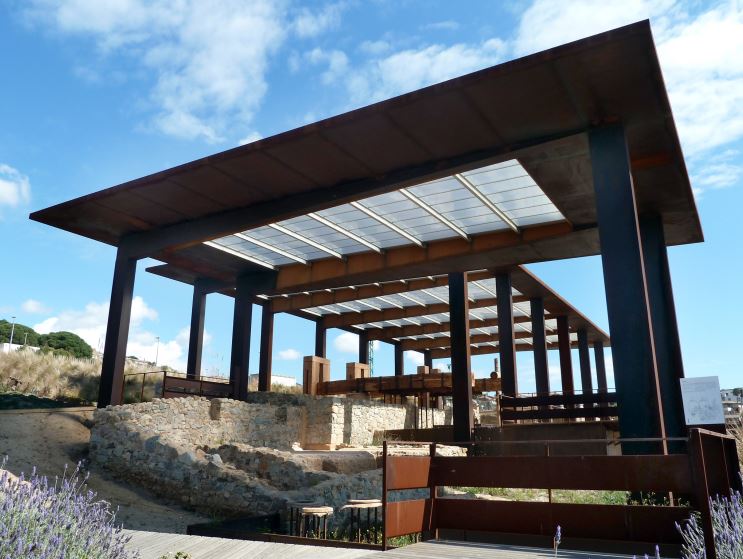 A viticultural route through Alella
A good way to start our route is do it from the beginning.
Roman winery Vallmora
From Alella we can visit the Roman winery Vallmora, located in Teià. It is a unique archaeological site in Europe that has "the Center Enoturístic i Arqueològic de Vallmora". The Roman winery of Vallmora was a center of viticultural production of the Roman Laietana, documented activity between the first centuries BC and V AD. 600 years of wine production that today, 22 centuries later, we can know thanks this equipment. Here we could learn how was  the vineyard cultivation, and the wine production and marketing of laietano in Roman times. This Archaelogical site includes a testimonial vineyard and experimental one, as well as the only two reconstructions wine presses in the country as they were 2,000 years ago.
Historica Catalan Farmhouse in Teia
C-315
695.000€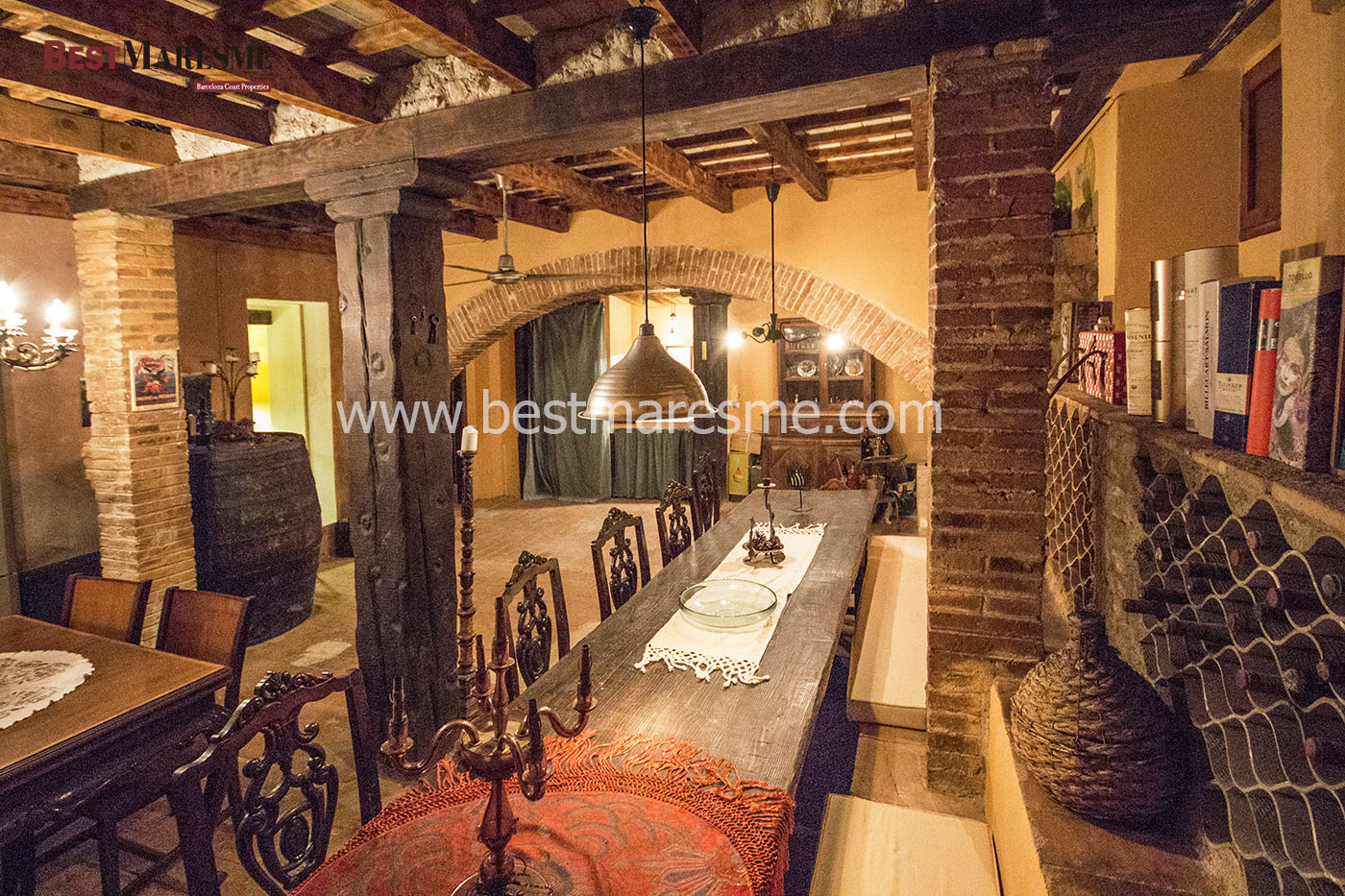 Luxury and comfort near the center, Alella
C-813
1.050.000€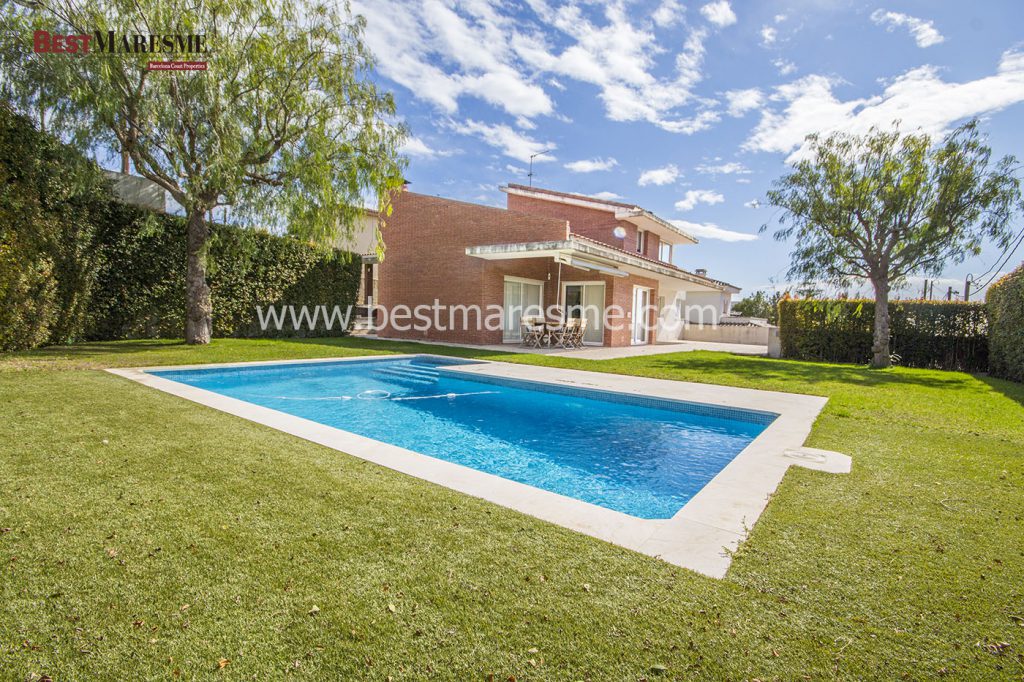 Alella wine traditionThe Roman Vallmora cellar preserve pressing rooms vestiges, the warehouses where they stored grape juice and ceramic jars. Among other objects found it the "signaculum" lead with the winery manager name in the second century AD: "Epictec, slave of Luci Pedani Clement."
We continue our route between vineyards, cherry, almonds and olive trees, while we imagine how this area was 2,000 years ago when all was vines extended till the sea. Of the nine wineries of the DO Alella, three are in Alella, two of them belonging to the Pujol-Busquets Guillén family: Alta Alella and the Celler de les Aus.
Casa sobria y elegante, Vilassar de Dalt
C-47
1.500.000€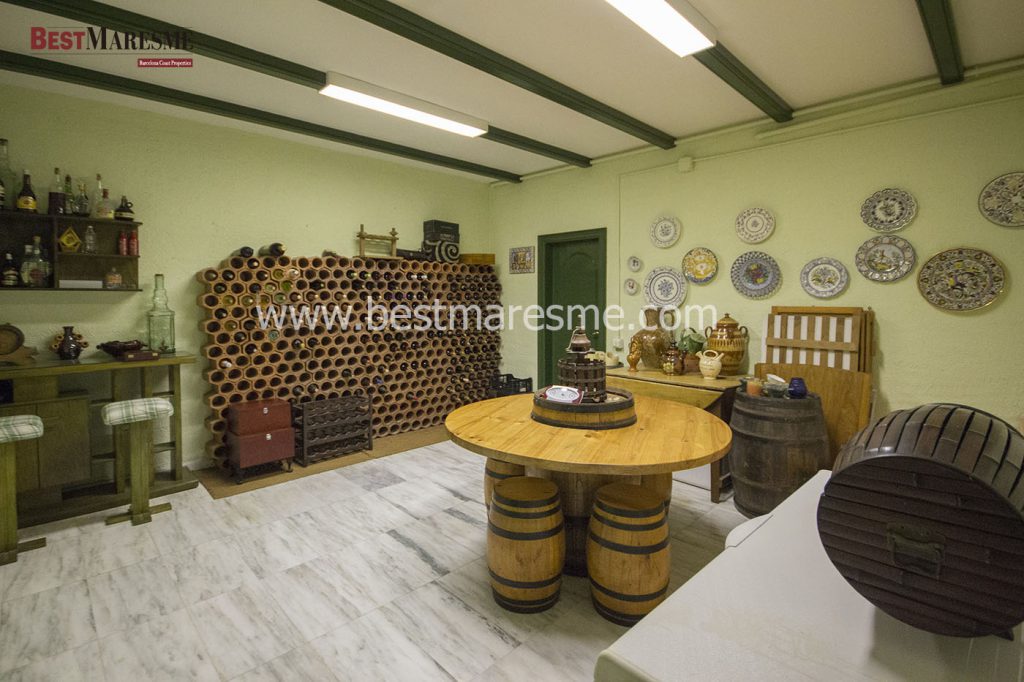 Elegant house with cellar in Vilasar de Dalt
Cellar Alta Alella
The Alta Alella beginnings date on 90s when the Pujol-Busquets family acquired Can Genís. That one has a large building from nineteenth-century reminiscences and is located in the "Parc Natural de la Serralada de Marina".
There this family have planted the first vines, and so, together Pansa Blanca (Xarel·lo), a traditional Aella variety, planted many others including the forgotten Mataró, which was not grown in Alella since the phylloxera times.
All the production has been ecological.
¿Looking for a luxury house in Barcelona area?
At BestMaresme we have a great offer in the most exclusive areas of the Maresme. We are experts in luxury properties in towns such as Cabrils, Premia de Dalt, Vilassar de Dalt or Llavaneres. Are you looking for a luxury house to buy or rent in the Costa de Barcelona? Visit us or contact us.

Send us a WthasApp

Call us
Alta Alella bet on wine tourism,  it has built a reception center for wine and cava visitors lovers that can taste it,  while they enjoy with magnificent views over the Mediterranean sea. This Family winery Alta Alella can be visited every day (reservation in advance). Price between 15 and 20 euros, which includes a taste of this products. This winery offer other activetives like a winemaking workshop for children (more tha 4 years old).
"Cellar de les Aus"
"Cellar de les Aus" is a new commitment of this family to get natural wines with the knowledge and experience over four decades. The building of this winery, designed by the architect Alfons Soldevila, has been built from recycled material and integrated into its environment. The winery can be visited every day ( reservation in advance)  between 15 and 30 euros, and includes various tastings.
Have a Breakfast, a "calçotada" or dinner in the middle of the vineyards on a full moon night, are some of the pleasures taht propose Bouquet d'Alella wineries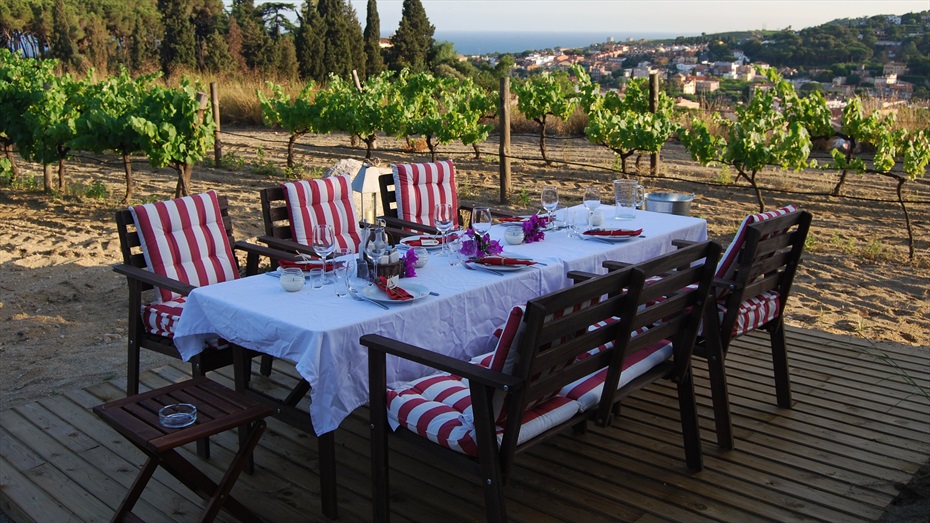 Cellar Bouquet d´Alella
Bouquet d'Alella is the youngest DO wineries. Next to the urban Alella area and surrounded by vineyards, in a beautiful farmhouse of the fourteenth century. In 2010, the Cerdà brothers, following a family tradition, began the adventure of developing a modern, quality product with a very up-to-date image. They produce organic wines with a strong commitment to wine tourism. Only 15 kilometers away from Barcelona, it is possible to visit this winery, learn about its vitivinic experiences and taste its wines.
Its proposals are varied and tentative: visit between vineyards, breakfast, picnic or aperitif between vineyards, calçotada in the vineyard, quad ride through the vineyards, breakfast "knife and fork", or a dinner in the vineyard on a full moon night (from July 16 and August 15, 2019).
Alella is a luxury for the senses, but we also want to enjoy and know this area by helicopter for 165 euros.