In winter, nothing feels like staying home next to a good fire. There are multiple options that can make it possible to have a fireplace in the living room and can help us combat the electricity price that worries us so much.
We would like to show you some properties for sale in the Maresme with a fireplace in the living room, the garden or even in the bedroom, all of them ideal for these cold autumn and winter afternoons and rest at home.
Large spaces and sea views. Llavaneras
C-849
2.969.000 €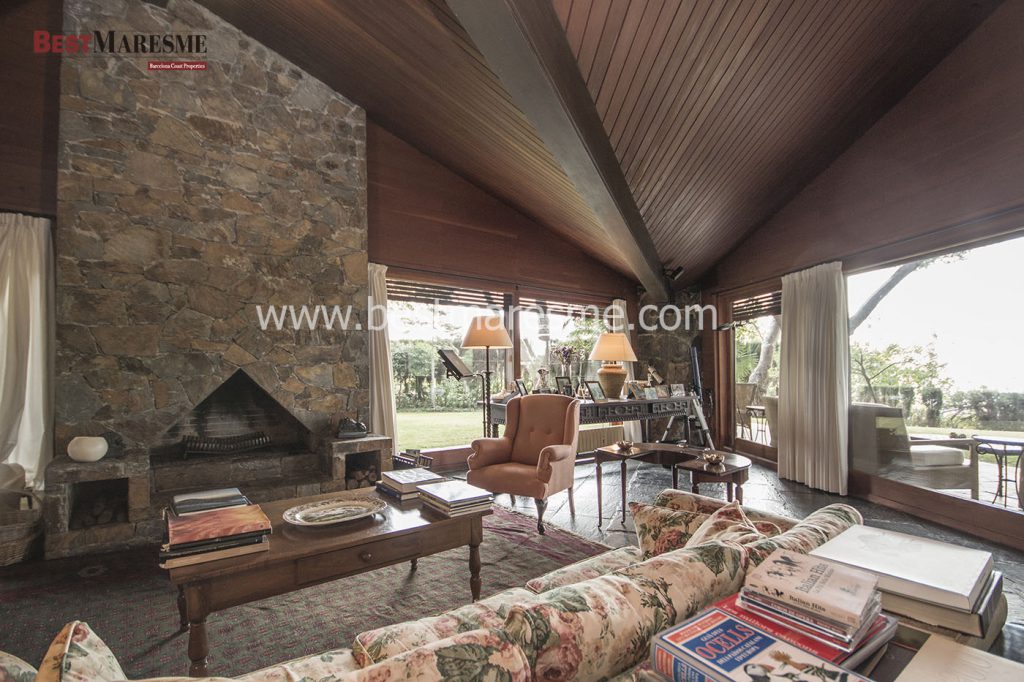 The first one that we suggest you to visit, with a stone fireplace, is located in Sant Andreu de Llavaneras. It is an incomparable natural paradise surrounded by pine forests, which can be seen from the living room of this property, next to the fireplace. This house, with a style tpical from La Cerdaña, has 987 square meters and is surrounded by a magnificent garden of more than 7,000 meters.
Design, technology and comfort. Llavaneras
C-728
1.950.000 €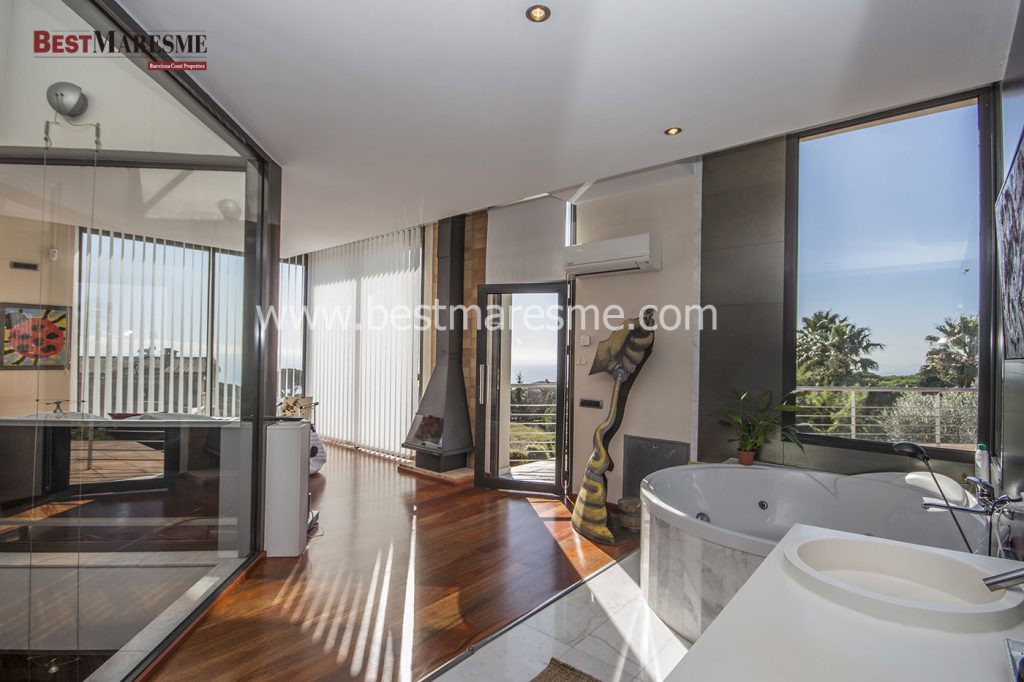 We move within the same town of Llavaneras, to a different style property from the previous one, but of course not less charming. A house to enjoy idyllic views in all its rooms with the sea at your feet, without losing privacy and enjoying from sunrise to sunset. It is 604 square meters. Highlight the first floor that is completely dedicated to the large master suite with a large bathroom, dressing room and access to a solarium terrace with spectacular views of the sea where we find a sauna and a Turkish bath and a beautiful fireplace.
Mediterranean essence in Supermaresme
C-934
3.100.000 €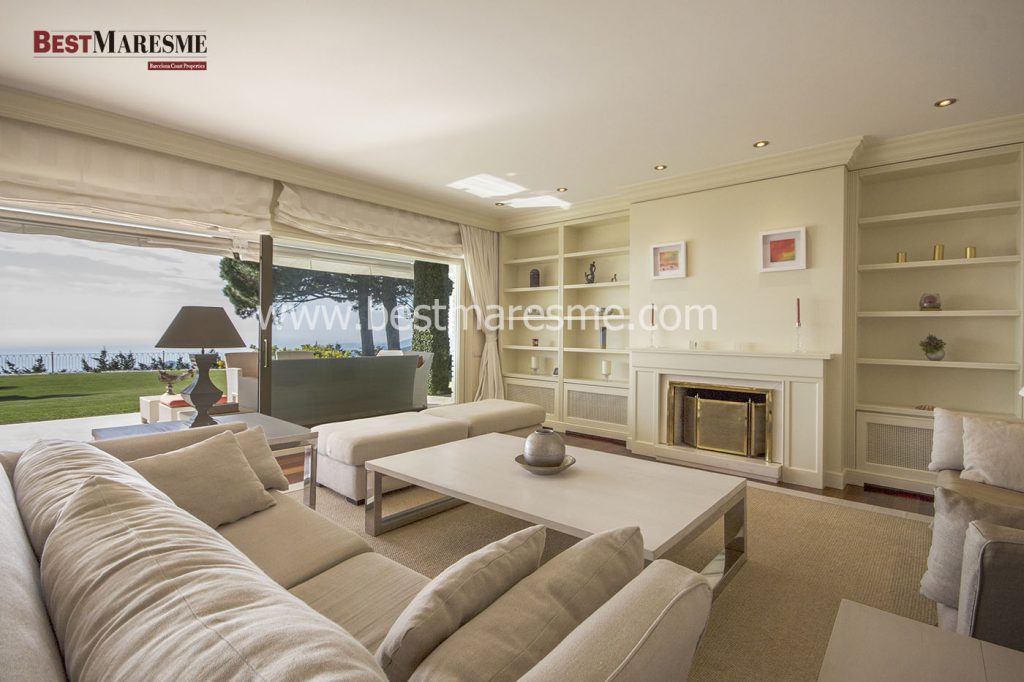 Also in Llavaneras, you will find this classic and timeless style house. It has 652 square meters, five en-suite bedrooms and a very large living room that does not lack a good fireplace and wonderful views of the sea. Large windows that provide natural light. A completely private and Mediterranean garden has an automatic irrigation system, and a heated swimming pool.
Spectacular and private estate, in Vallromanes
C-485
1.900.000 €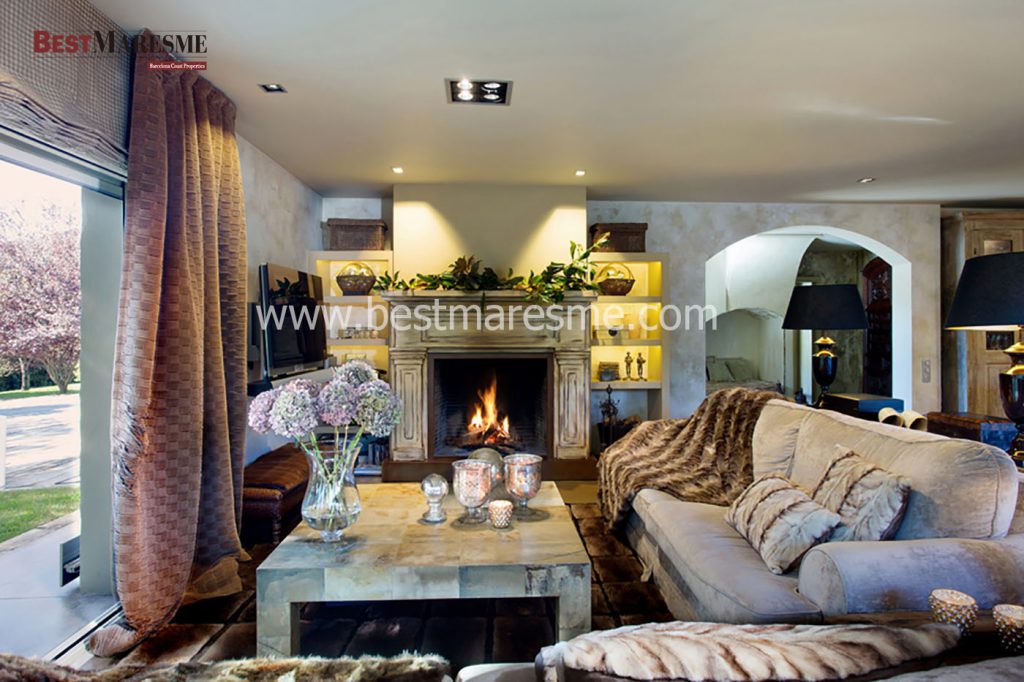 And let's now to discover a spectacular and private state, in Vallromanes, with 4 plots. Located within a very private enclosure that consists of: The plot of the main house of 2,217 m2, the guest house of 1,036 m2, and two others of 783m2 and 673m2 respectively already segregated. In total, has 4,710 m2 on a completely flat plot. The two properties were completed in 2005.
A beautiful property next to the Golf de Vallromanes for lovers of this sport, also with a fireplace in the living room and in the garden, a luxury.
The beauty of nature. Cabrils
C-1032
3.400.000 €
The house of your dreams in Cabrils, built in 2003 on a flat plot of 2,177 m2, surrounded by an exquisite Mediterranean garden, barbecue with wood oven, fantastic pool and with fantastic views of the sea, the perfect place to relax all the days of the year. It has a spectacular living room with a practical floating iron fireplace that brings warmth to the space, large sliding windows that incorporate the exterior into the interior of the house.
Spectacular sea views, Teia
C-540
1.195.000 €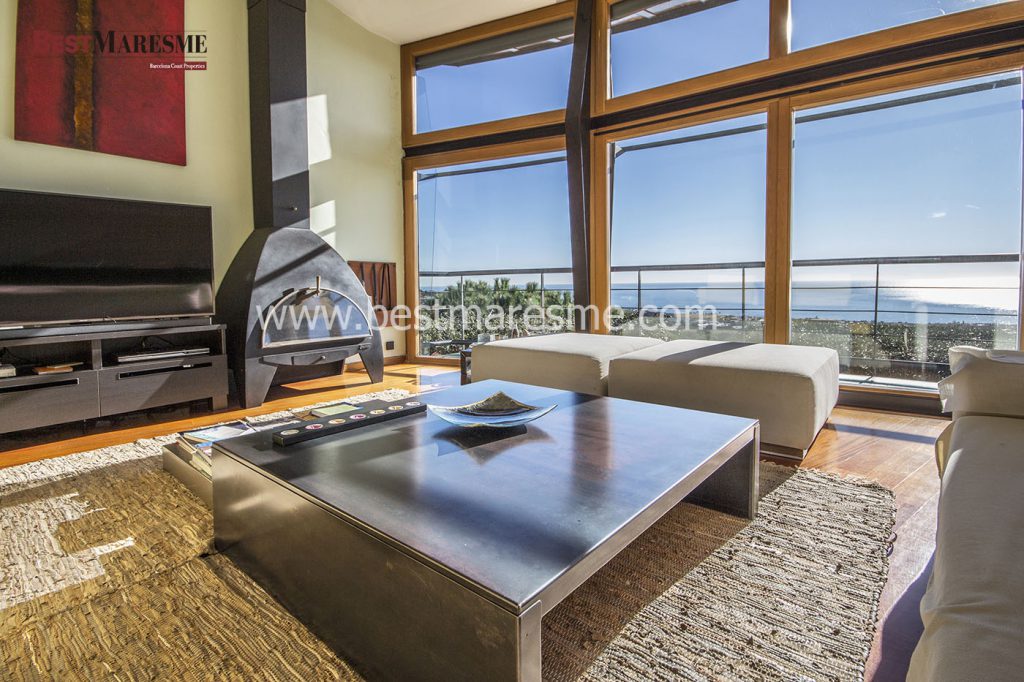 If you are a sea lover, this house could become your place in the world. Because you have incredible views. The living room is one of its most emblematic space and it has, of course, a large fireplace in front of the rest area, with large windows that allow you to enjoy the best views. Could you dream something else?
At BestMaresme we have a great offer in the most exclusive areas of the Maresme. We are experts in luxury properties in towns such as Cabrils, Premia de Dalt, Vilassar de Dalt or Llavaneres. Are you looking for a luxury house to buy or rent in the Costa de Barcelona? Visit us or contact us.