From September 1rst, 2021, the concession for the C-32 highway (Maresme motorway) ends, which will be free. The Department de Territori I Sostenibiliat of the Generalitat de Catalunya will be the owner of this motorway and responsible for its management.
52 years after its inauguration, the Maresme inhabitants will be able to travel to Barcelona without paying.
What is good for the users will not be so good for the municipalities that are going to stop receiving the taxes associated with the management of this highway.
The Maresme motorway history
On October 28, 1848, the first railway line of the peninsula was inaugurated, the one that connects Barcelona with Mataró. 173 years ago thanks to this the communications between Maresme inhabitants and Barcelona city were improved.
In 1969, the Maresme region once again became a pioneer in communications with Maresme motorway toll, the oldest in Spain, the first to be built on the Peninsula, which originally connected Barcelona and Mataró .

In 1998, the Generalitat de Catalunya extended the concession until 2016 under the pretext of lowering tolls on other roads operated by Acesa.
The Maresme motorway is considered to have had the most expensive price per kilometer in Spain for years (1.83 euros / km). The section between Arenys de Mar and Sant Vicenç de Montalt, a 750-meter route along the motorway has a cost of 1.37 euros.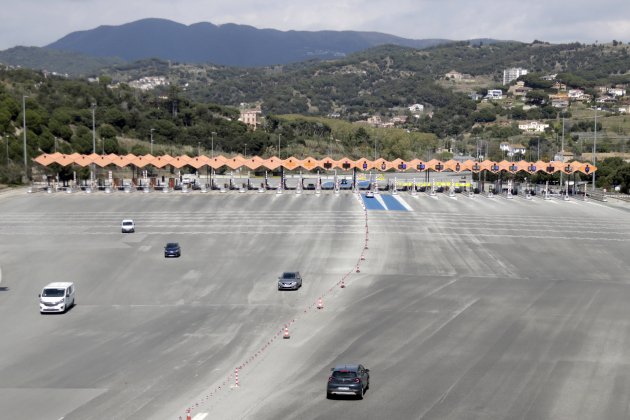 Finally, and after countless requests, the oldest toll road in the peninsula is going to stop being paid. As other motorways.
Other motorways also raise the barriers
This will not be the only road in Catalonia that will close tolls
At the end of August the barriers such as those of the AP-7 —between La Jonquera and Salou— and also that of the AP-2 —from El Vendrell to Aragón. Both routes will become free and managed by the Ministerio de Transportes, Movilidad y Agenda Urbana. Also on the C-33 (Barcelona-Montmeló), but in this one are managed by the Generalitat de Catalunya.
¿Are you looking for a luxury house in Maresme area?
At BestMaresme we have a great offer in the most exclusive areas of the Maresme. We are experts in luxury properties in towns such as Cabrils, Premia de Dalt, Vilassar de Dalt or Llavaneres. Are you looking for a luxury house to buy or rent in the Costa de Barcelona? Visit us or contact us.