The residents of Alella know the bells history that since 1840 strike the hours from the tower of their church. For other villages in Maresme, this history was unknown. The cultural activists Guillem Roma and Josep Maria Contel explain us it is curious and surprising story.
The Alella bells history begins in 1772, in Lima, the capital of Peru, where Manuel d'Amat was Viceroy between 1761 and 1776. There they were cast by Joannes Espinosa and were transferred to the port of Barcelona where arrived in 1775. The bells were in the palace of Viceroy Amat, in Gràcia, according to the baron of Maldà's diary.
¿Are you looking for a luxury house in Barcelona area?
At BestMaresme we have a great offer in the most exclusive areas of the Maresme. We are experts in luxury properties in towns such as Cabrils, Premia de Dalt, Vilassar de Dalt or Llavaneres. Are you looking for a luxury house to buy or rent in the Costa de Barcelona? Visit us or contact us.
The viceroy died in 1782 and his wife in 1791. The intense Vicereine life developed led to her palace (also the one they had on the Rambla in Barcelona) to be known as the Palace of the Vicereine, her deceased husband. Having no descendants, one of her nephews decided to sell all its properties. It was then that the palace located in Gràcia was dismantled and the trail of the bells was lost. However, a neighbor of Alella who served in the palace managed to move the bells to his town and have them installed in the church towel.
The bells although they are installed in the parish, they still belong to the town. They are known as the "campanes de les hores" and they meant a great change in Alella's day-to-day life, since it was very good for the peasants farmers to know at what time of the day they were.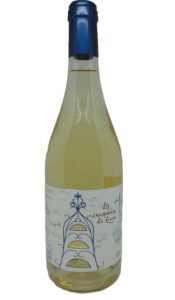 That in Alella they know the history of their bells is evidence. They even make a wine with DO Alella called "Les campanes de Lima", from La Bodegueta de Vilassar.
Now and thanks to Guillem Roma and Josep Maria Contel, the residents of Gràcia have been able to find out the whereabouts of the bells and thus complete the history of the disappeared palace. Of this only part of masovería remains, in a building of the Germanes Dominiques de la Presentació, in Sant Lluís street, and some medallions in which the viceroys are represented and that were embedded in the facade of the church of Sant Joan, which was built at the same time as the Plaza de la Virreina in 1878.