In this season so flowered and warm, we all dream of having a house with a garden and close to the best beaches!
In BestMaresme we present you these 8 luxury properties in Maresme area, as Alella, Cabrera de Mar, Cabrils, Premià de Dalt, Sant Vicenç de Montalt, Tiana, Vilassar de Dalt!
The opportunity you are looking for!
What are you looking for, rent or purchase? New houses, design, rustic, land …
Do you want to sell or rent your home?
ALELLA
House hotel(with license to renew)Alella
C-479
1.380.000 €

  now 1.150.000 €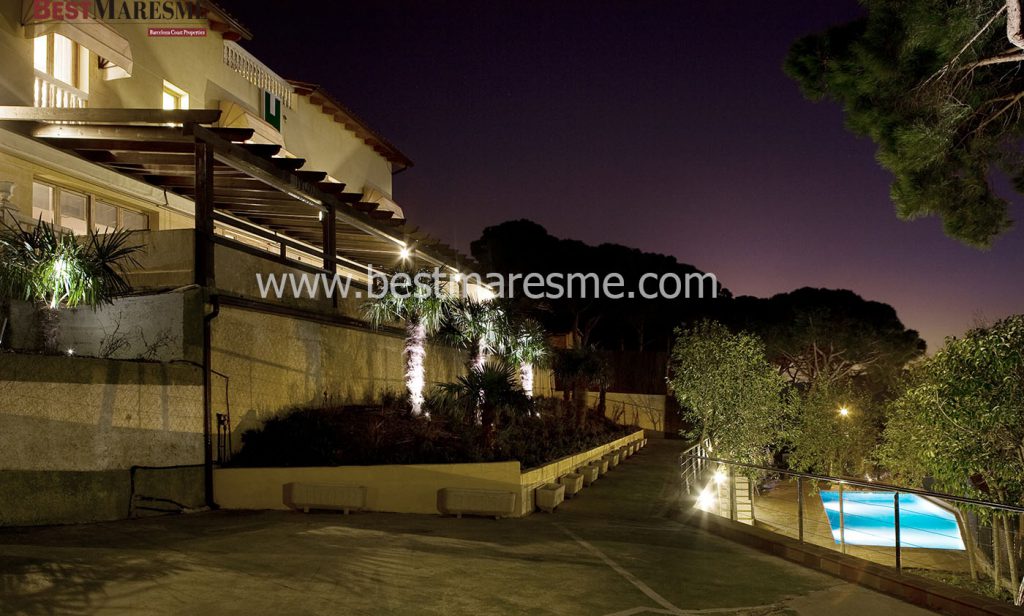 Hotel and restaurant with charm for sale in Alella, although currently pending license renewal has the endorsement of the town hall.
Alella is a small town with a wine tradition on the Maresme coast in a privileged environment and surrounded by beautiful vineyards.
The hotel / restaurant was completely remodeled in 2002, has 769 m2 built and an extensive plot of 2,458m2 with a beautiful pool area, which enjoys maximum privacy and tranquility for guests.
An ideal property, both as a hotel, tourist rental, or simply as a residence!
CABRERA DE MAR
680m2 house to renovate, Cabrera
C-44
425.000 €

  now 395.000 €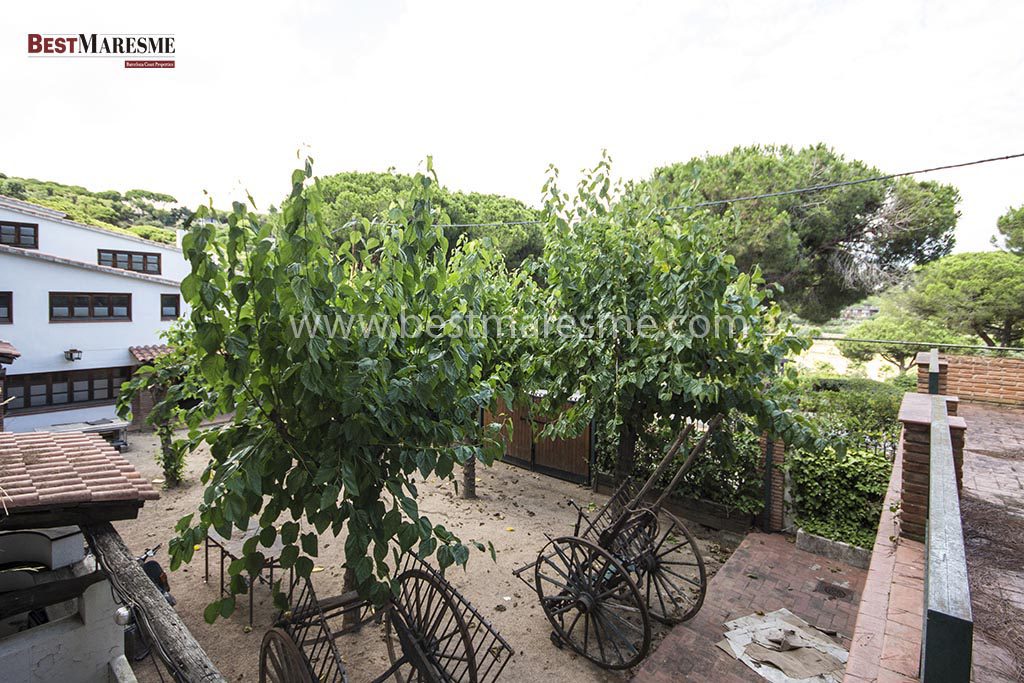 680m2 House built on a splendid urban plot of 2,000 m2 located in a residential area of the town of Cabrera de Mar for sale, only 30 minutes away from the center of the city of Barcelona. The current construction has open wide rooms ideal to distribute according to your needs. The house actually consists in 2 floors and a loft.
The owners currently have a rehabilitation project designed from company MONHAUS, a project that intends to respect the personality of the existing construction, transforming the spaces to give it a fresh modern personality, spacious rooms, comfortable and bright to achieve a spectacular result!
Modern architecture.Cabrera de Mar
C-617
2.600.000 €

  now 2.300.000 €
Modern architecture and clear shades, with large openings to the outside, make this property luxurious and warm. This house for sale in Cabrera de Mar, offers spacious bedrooms and living rooms, a fabulous kitchen and high quality furniture.
A beautiful pool with chill out overlooking the sea and mountains, the perfect outdoor space to relax. With a privileged location in the center of Cabrera de Mar.
CABRILS
Comfortable, functional, downtown Cabrils!
C-388
450.000 €

  now 439.000 €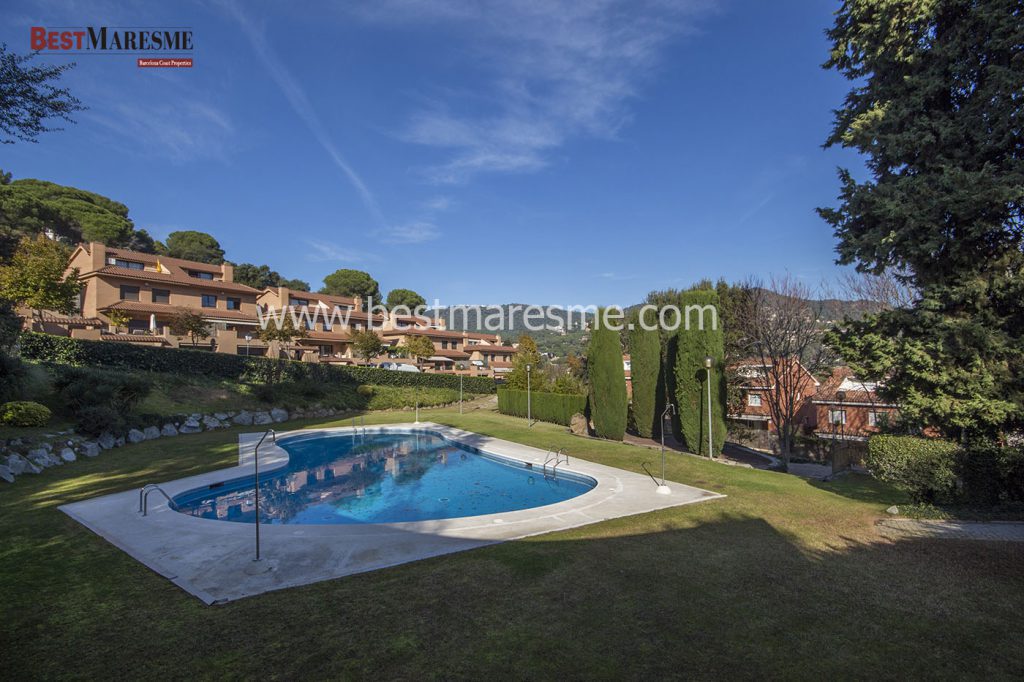 Comfortable and functional house located in the center of Cabrils for sale. It has large communal gardens and pool. 230m² House built plus two terraces distributed over 2 floors and a basement with a garage for one car, storage room and laundry room.
Thanks to the distribution of the rooms this house for sale in Cabrils is ideal for families with children. Also the location in the center and the community areas are comfortable and functional.
PREMIA DE DALT
House overlooking sea views Premià de Dalt
C-395
775.000 €

  now 560.000 €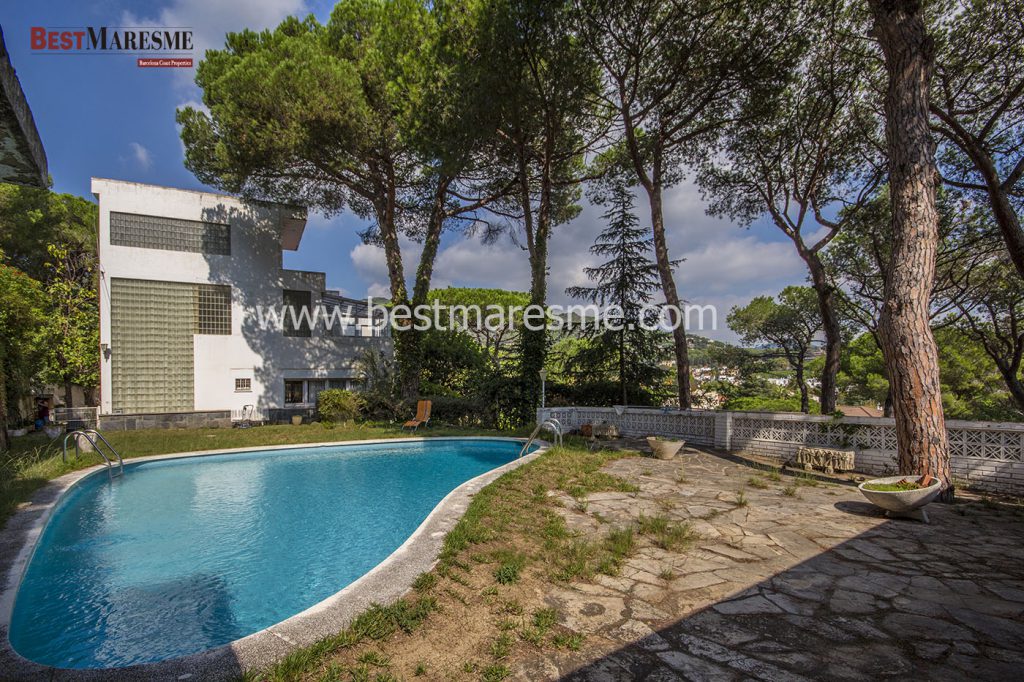 Fantastic villa located for sale in a privileged area in the same urban center of the town of Premià de Dalt, El Maresme (25 km from Barcelona) nearby different amenities, bus stops, schools, etc. … The 600 m2 expandable house is built over a spectacular 2.200 m2 plot. A construction of the 60's, straight lines, large windows, large terraces, magnificent views of the Mediterranean, excellent location in a quiet residential area and very well connected.
Due to the dimensions it is a great opportunity, adapting the rooms for any type of business like, restaurant, small hotel or the most interesting as a nursing home. A great opportunity. 
SANT VICENÇ DE MONTALT
 Design house Sant Vicenç de Montalt
C-576
1.475.000 €

  now 1.250.000 €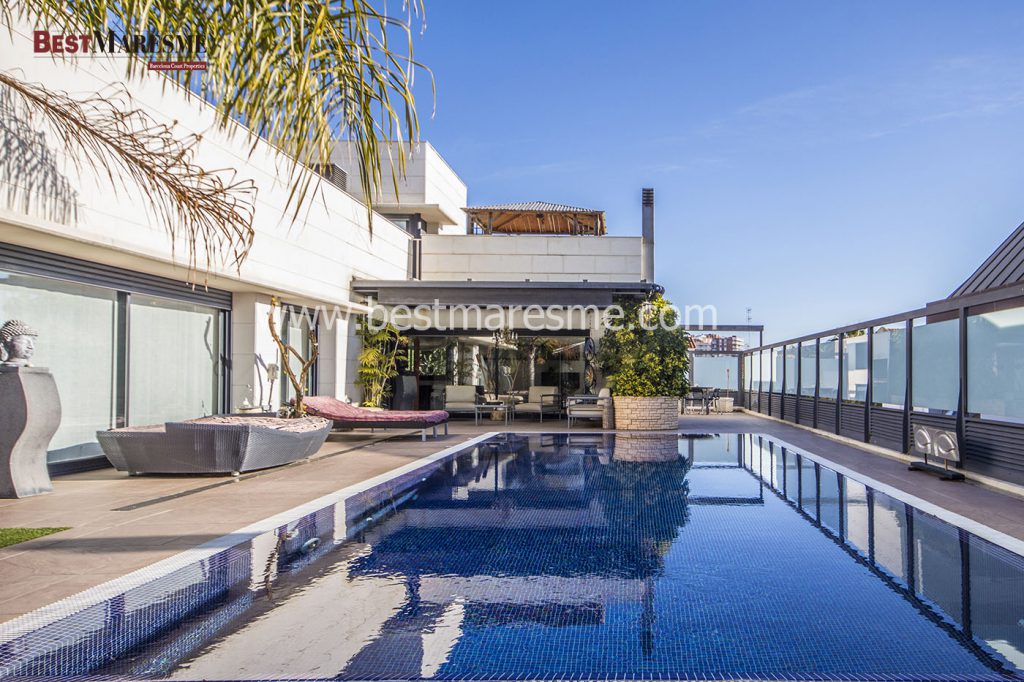 This spectacular and elegant design house for sale with tourist license in Sant Vicenç de Montalt, was built in 2004 on a plot of 722 m2 with an orientation and privileged location, close to all services only 200 meters from the magnificent Sant Vicenç de Montalt beach. A very practical and functional house with 407 m² built, the light invades all the spaces thanks to the large windows that communicate all the rooms with the outside.
TIANA
Detached house in residential area of Tiana
C-594
788.000 €

  now 730.000 €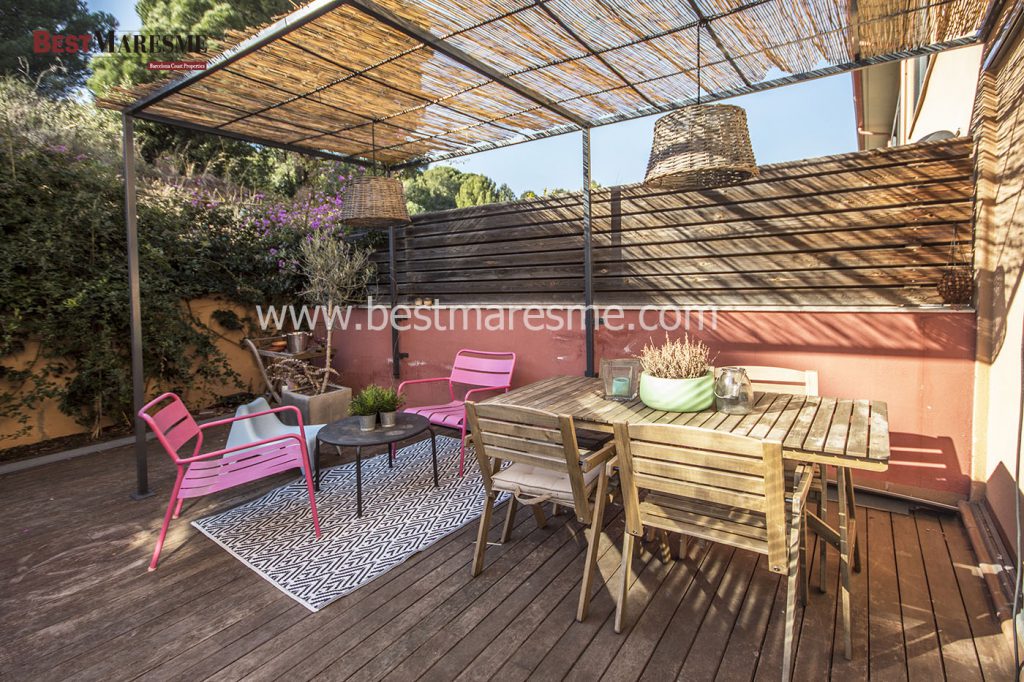 Detached house for sale in residential area of Tiana very close to the center and with quick access to the highway that connects it to the Barcelona center in 15 minutes.
Amplitude of spaces in its 326 m2 built, connected by elevator.
The house is located near public and private schools and the Hamelin-Laie International School. Well connected with bus and close to shops. Fantastic house to enjoy the climate of the Maresme all year.
VILASSAR DE DALT
 Pleasure of renovating , Vilassar de Dalt
C-527
520.000 €

  now 495.000 €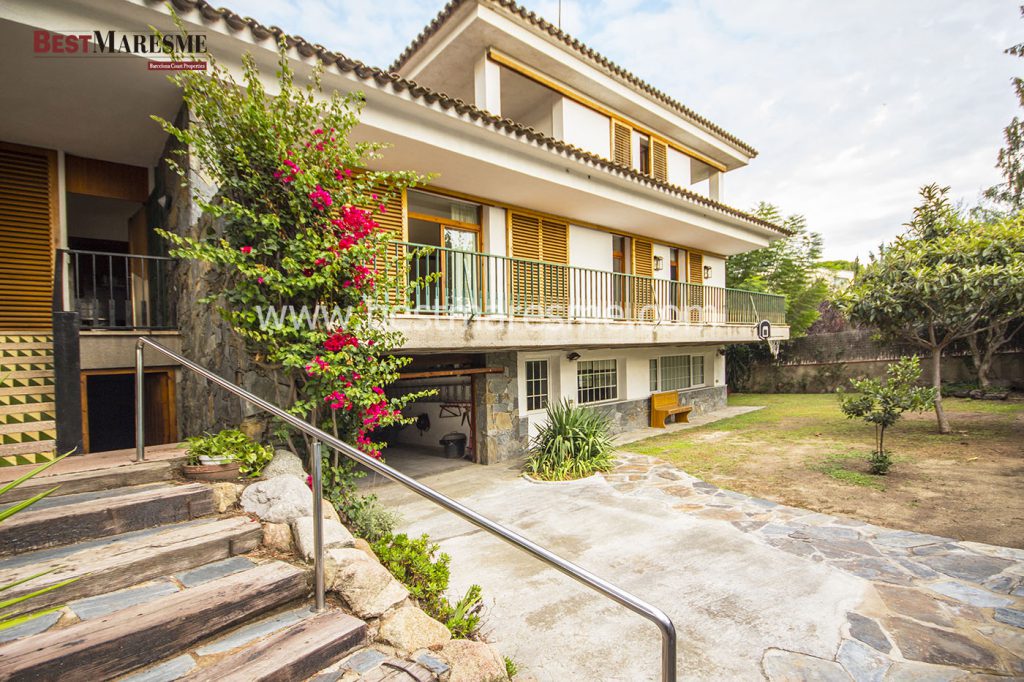 House for sale of 319 m2 constructed on a 535 m2 land, located in residential area of the town of Vilassar de Dalt, 30 minutes from the center of the city of Barcelona; the current construction has wide rooms ideal to distribute according to the buyer's needs .The house consists in 2 floors and large diaphanous room at garden level.
This house for sale in Vilassar de Dalt is over a land fully landscaped with barbecue area and there is the possibility of building your own pool.
¿Looking for a luxury house in Barcelona area?
At BestMaresme we have a great offer in the most exclusive areas of the Maresme. We are experts in luxury properties in towns such as Cabrils, Premia de Dalt, Vilassar de Dalt or Llavaneres. Are you looking for a luxury house to buy or rent in the Costa de Barcelona? Visit us or contact us.

Send us a WthasApp

Call us