We already have here the sixth edition of "Tast a la Rambla", one of the most attractive gastronomic events of the year in Barcelona.
As you know the Maresme region, it is a gastronomic reference with its recognized products of proximity such as peas, strawberries, chiringuitos near the sea …
We find in Barcelona, just 25 km from Maresme, the Tast a la Rambla.
And then you will ask … ???
Where? Rambla of Santa Monica
When? until Monday, June 10
Schedule? You can go from 12.00 to 00.00 less on Monday, even if it's a day off ,until 10.00 pm (you have to go to work on Tuesday!)
Now … you already have these important details … is to tell you that for 4 euros you can taste  tapas and dishes from traditional cuisine, author, salty, sweet, from more than 40 locations by chefs like Carles Abellán, Christian Escribá, Nandu Jubany …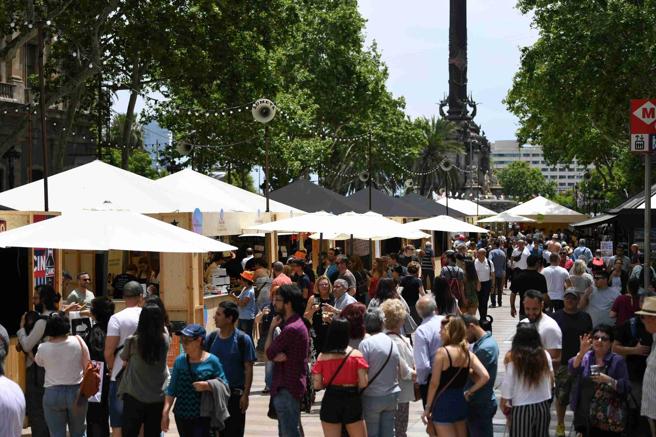 This year there will be vegetarian and / or vegan tastings!
Some tapas you could taste…
Bar Lobo – Painter Fortuny 3
«Tosta» of Russian salad with smoked salmon
Casa Guinart – La Rambla 95
Veal maki with oyster pil pil
Luzia – C / Pintor Fortuny 1
«Montadito» of pepper with wood with sardines
Pastisseria Escribà – La Rambla 83
Brave apples
In addition … at Columbus Monument you can enjoy musical performances and the Arts of Santa Monica free activities such as tastings, show cooking …
LET'S GO …"tapeo"????